23-24 Sep
Amsterdam igen! 250 brasilianare! 100 awards! Daycoval Bank! Vilket ställe! What a show with the 2 swedes…Vilket samarbete med Flavia Riveira från Travel Idea från Sao Paolo! Look at the venue on the picture! The Maritime Museum in Amsterdam.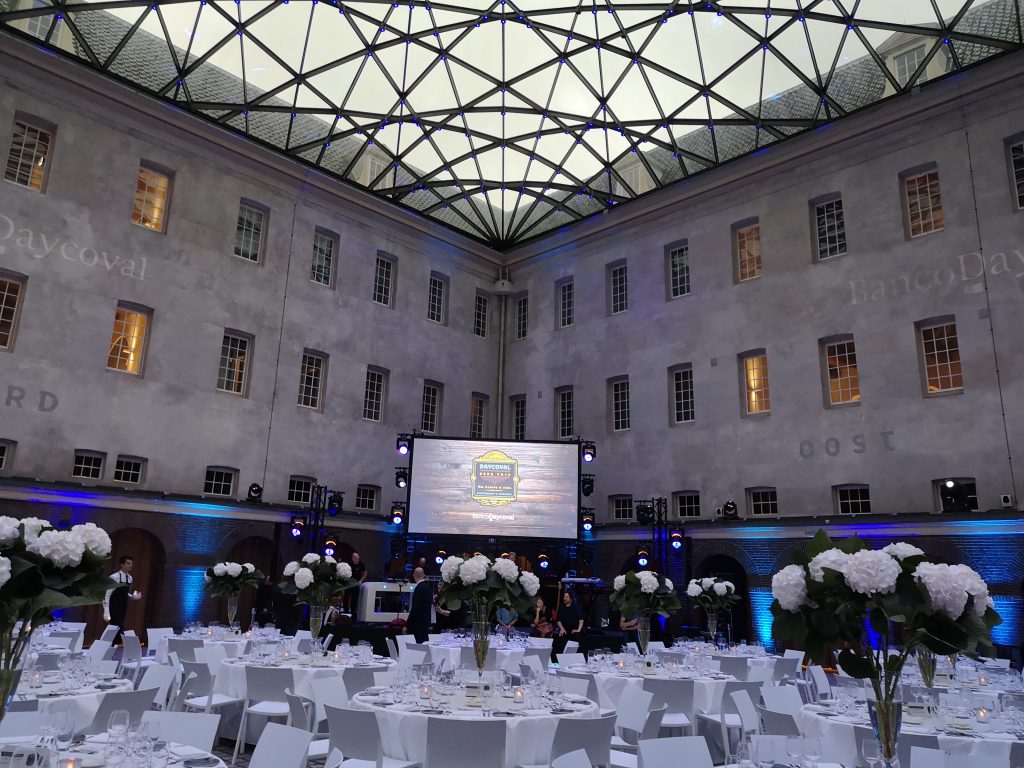 Soundcheck kl 0245 i Amsterdam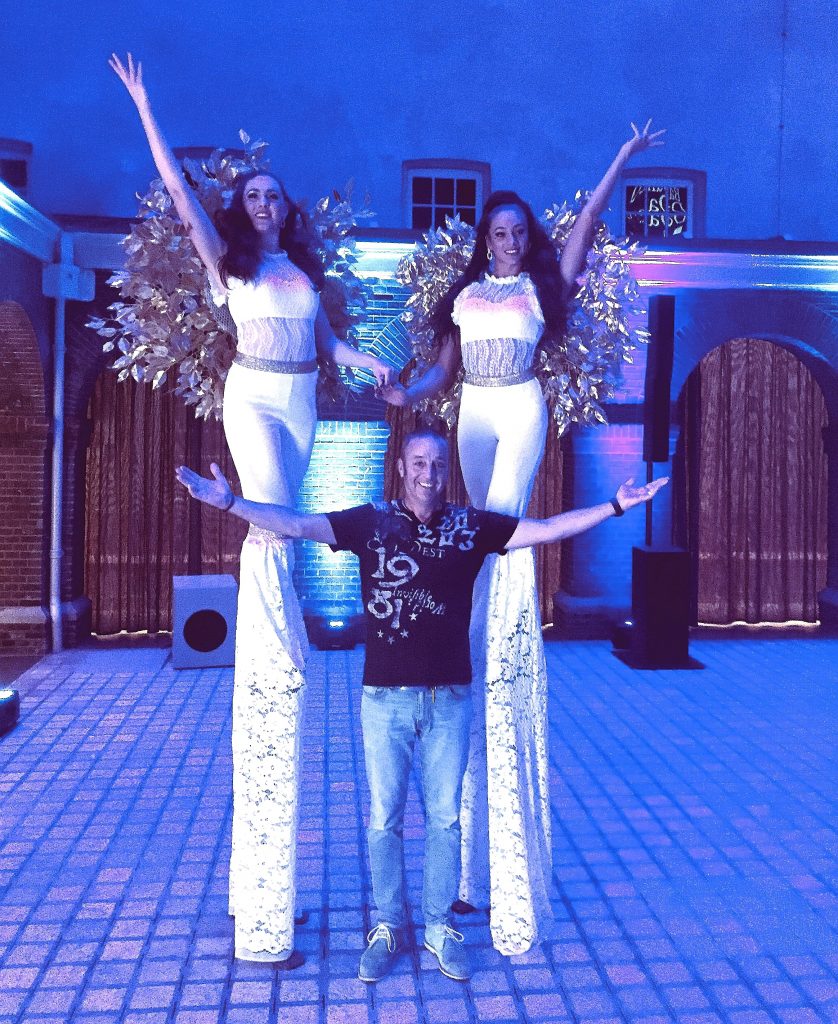 Stefan with the two ladies on stilts before Stefan & Kim Show!
12 Sep, Jatke Oy 10 years Anniversary in Helsinki tonight. Showtime at 18.30. They asked for 19 minutes show, maybe it was 21 minutes in the end, AND a whole lotta fun! Even more fun!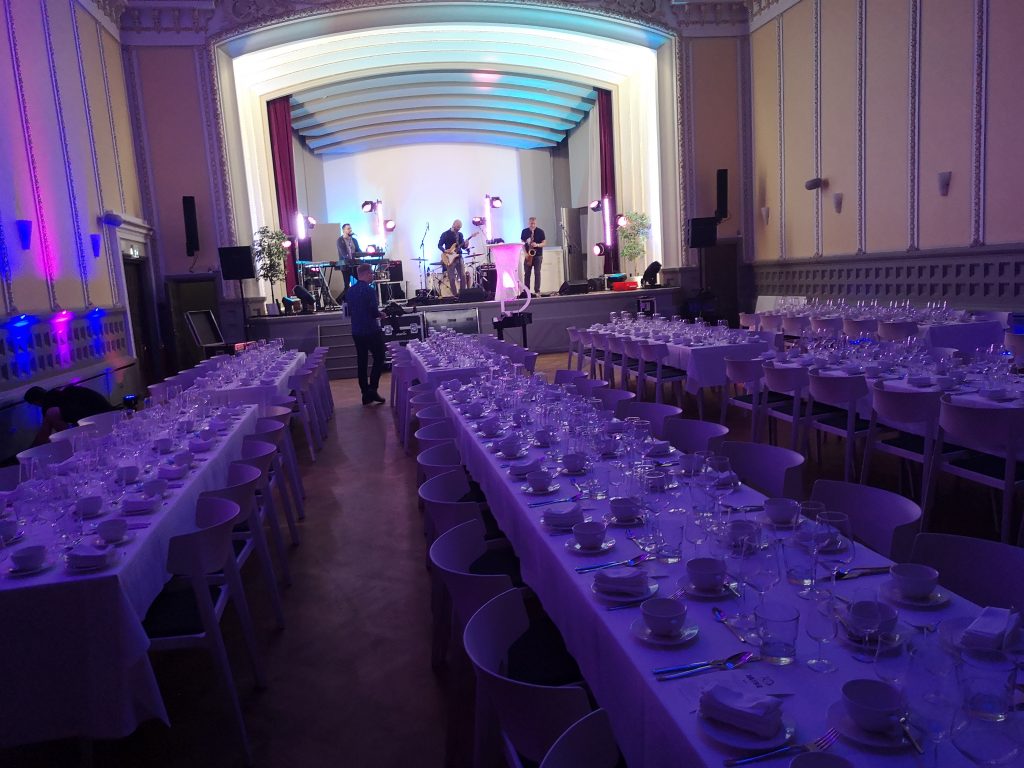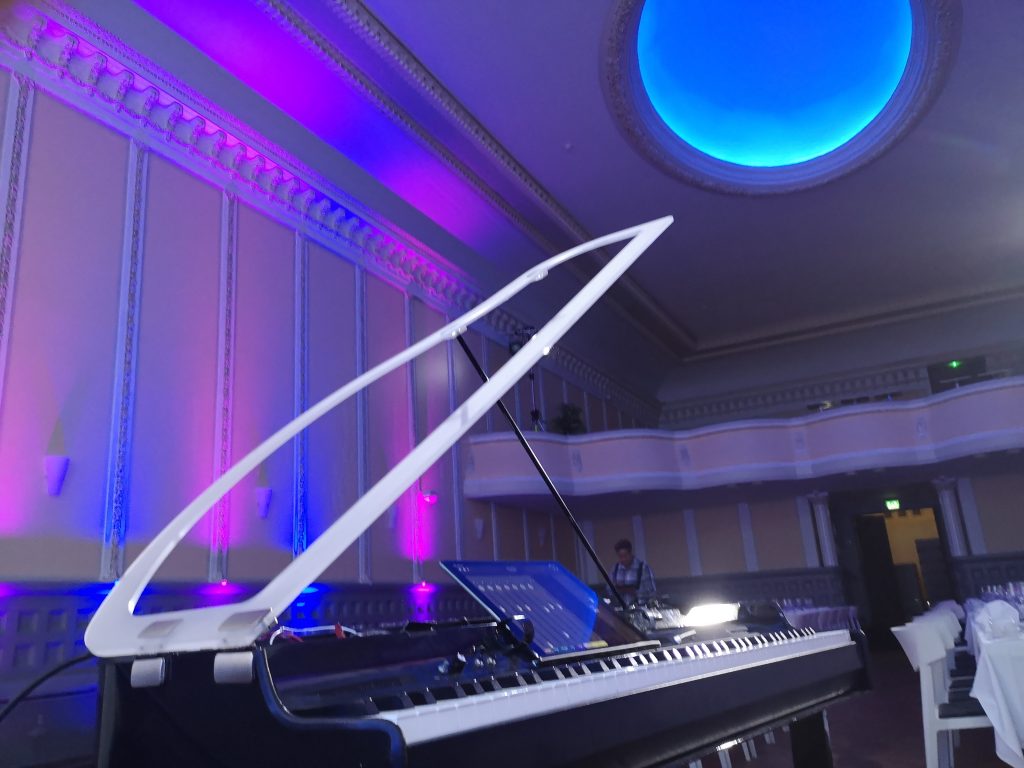 Stefan and our wonderful sound engineer Martin, just before gig…….
12 Sep
New World Record? 36 minutes in the Security to Helsinki. Dom hade lite frågor om mitt ena handbaggage…