In the mail box after event at PGA Sweden National
(translated from Swedish)
Hi Stefan & Kim
Many thanks for Your magnificent show! All the guests were so excited about You!
I wish You a nice weekend!
Hej Stefan & Kim,
Stort tack för en fantastisk underhållning, ni fick SÅ många lovord under och efter kvällen!!
Trevlig helg på er!
Med vänliga hälsningar/ Kind regards
Julia Roth
Business Club Manager
Julia.roth@pgaswedennational.se
---
Mail from Vitor Cardoso, Director for the Amsterdam Event September 23rd-24th 2019
Hi Kim! Hi Stefan!So good to hear from you.
Yeah, I'm back to LA, actually going right now to the airport to take a flight to San Francisco for the Facebook's event I've been working on and will happen this weekend until next Tuesday then I will go to Brazil for 10 day working.
I also wish we can work together again very soon. It was a pleasure to work with you guys so talented and professional artists. 🙂
Best! (ALWAYS)
Vitor Cardoso
+1 323 300 0338
---
In the mail box after the show at Astoria in Helsinki September 12th:
Hi Stefan & Kim, thank you for your lovely show last week. It was amazing, you really are stars!
Päivi Airisto-Vesala +358 40-723 9938
Jatke Oy
May 23rd! A woman came to Stefan tonight after gig: "You sang, and heaven came down to Earth"
Stefan got very. very happy!!!!!
__________________________________________________________
In the mail box after the show at Clarion Sign in Sthlm, Sweden, 21 Mars:
"World class show!!!!!!!"
Energiföretagen Sverige
Helena Larsson
101 53 Stockholm
---
This morning, after the gig in Helsinki Feb 1st:
Hi Stefan & Kim, A big thank you for saving us on Friday! We've heard nothing but good about your show, the audience loved you!
All the best,
Pepita Tamminen
Producer Sisters Inc.
Veneentekijäntie 18 A
00210 HELSINKI
gsm +358 50 546 8633
email. pepita@sisters.fi
————————————————————————
In the mailbox this morning! This time after the gig January 25th at Båstad Skansen.
Ännu en gång har Stefan & Kim fröjt ett middagsarrangemang med sina galna musik ideér. Det bir alltid en härlig energi när dessa två genier är i lokalen. Ser fram ett nästa uppdrag tillsammans!
Translation from Swedish: Once again, Stefan & Kim made a fantastic Dinner show, with their crazy music & ideas! There´s lot of good energy, when these 2 genius are on stage. I really look forward to next time, we work together!
Med vänliga hälsningar/Kind Regards
Roland Gustavsson
CEO
Gustavo Management AB
---
Such a nice comment on the internet!
Translation from Swedish:
What a show, You should have been with us! The head was drained and filled up with pleasure, what are these guys doing with us?
/Pelle
———————————————————
Just found this on our FB!
Hi! Just teeling You, You are world class entertainment!
—————————————————
In the Linkedin mailbox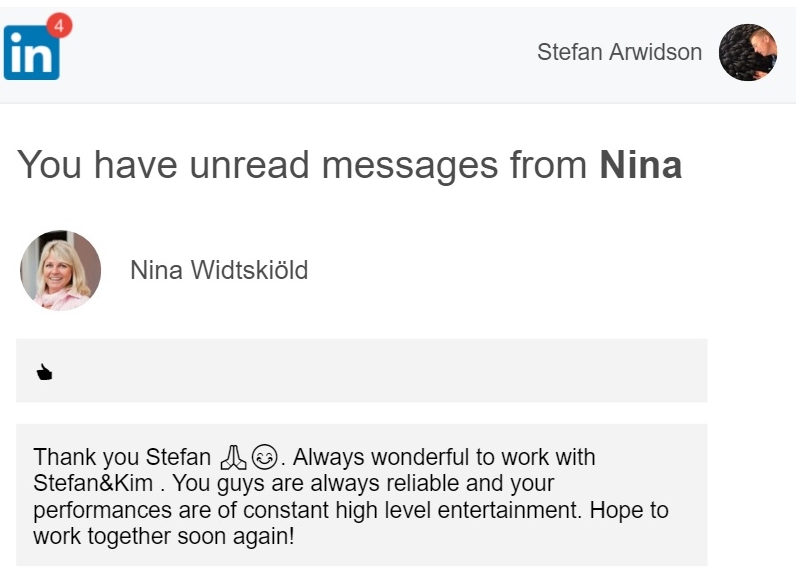 ———————————————————————
On FB after a lovely evening at Växjö Theater, March 17th

Translation from Swedish: Just got home from Växjö….Once again, thanx a lot for a lovely performance! I´m the lucky one who won 2 tickets for my friend and me, to Your lovely show!

Translation from Swedish: Gosh, I just wanna see You again! You are fabulous!

Translation from Swedish: You are so damn good!

Translation from Swedish: Fantastic!

Translation from Swedish: Artfull & energetic show with the super artistic duo Stefan & Kim. Go and just enjoy it!

Translation from Swedish: Hi Stefan & Kim! Thanx for a great performance last Saturday in Växjö! My sister and me just wondering, who has written that lovely summer song that You sang?
————————————————
On Facebook after an incredible nite in Skövde, Sweden!

Translation from Swedish: THANK YOU! I can not express how amazing it was to see Your show in Skövde! What a performance! It was magic!

Translation from Swedish: Just visiting Your FB site after Your lovely performance You gave us yesterday night! What a night! Got a many laughs, but a lot of other emotional registers were touched! Just as it is supposed to be. Wish You 2 a Lovely Friday. I´m sure we´ll meet again!
—————————————————————
On Facebook after The Opening nite on the tour in Malmoe, Sweden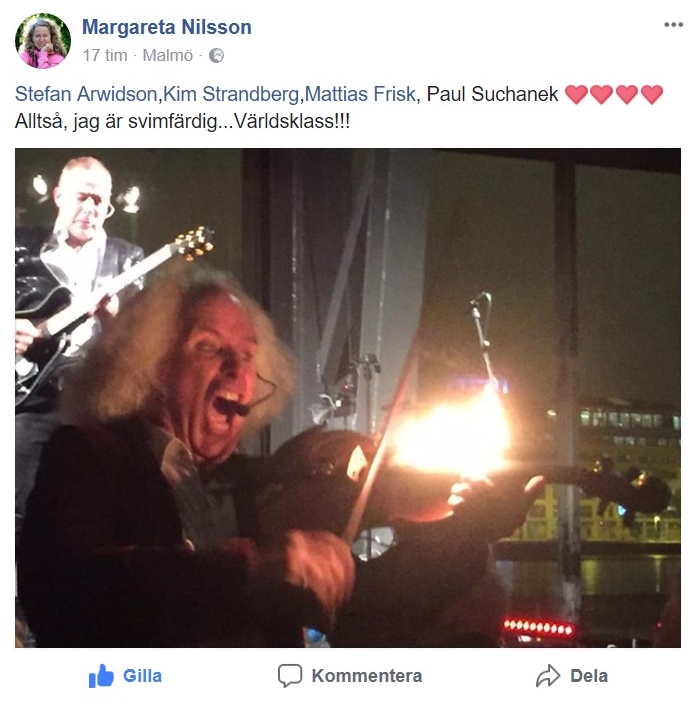 Translation from Swedish: Dont know what to say…I faint! World class show!
——————————————————
In the mailbox after Gala evening in Borås, Sweden. Feb 16th
(Translation from Swedish)
Thanks!
It was very successful, it's the first time I've seen the whole audience stand up at this quite "stiff" event.
Awesome job!
Thanks. Thanks. Thanks!
Sincerely
Med vänlig hälsning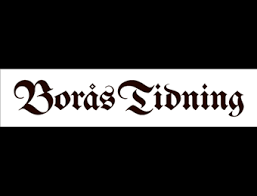 Catrin Ljung
……………….
Marknadschef
Borås Tidning
Direkt 033-7000 847
Växel 033-7000 700
——————————————
In the mailbox after gig in Helsingborg
(Translation from Swedish)
Many thanks for a fantastic show, world class! Give my regards to Stefan and I hope I can hire you again, I really appreciated what you do!
Paul Chronqvist Svensson
Country manager Sweden
Team Rynkeby Fonden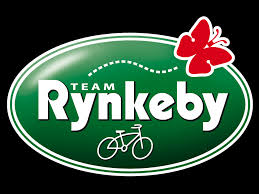 Mobil: +46 704-911 336
——————————————-
Aimpoint 40 years anniversary, International event
Stefan & Kim were our choice when the Aimpoint company celebrated it' 40th anniversary. In all interaction through the preparations for the anniversary event, Stefan & Kim acted with the highest level of professionalism and creativity to develop an outstanding and taylored show for us. Even better, the show as executed was fantastic and went beyond our expectations.
Lennart Ljungfelt, Aimpoint AB President.
———————————————————————————————-
In the mailbox after gig in Helsinki
Hello boys,
Thank you so much for your visit and performance for Siemens! The client loved you and so do I
Osnat Mangs
CEO, Partner
Sisters & Company Oy
Lauttasaarentie 54
00200 HELSINKI
tel. +358 9 7515 1211
gsm +358 40 7474 851
email: osnat@sisters.fi
——————————————————
Old fashiond letter after gig for Vastint(IKEA)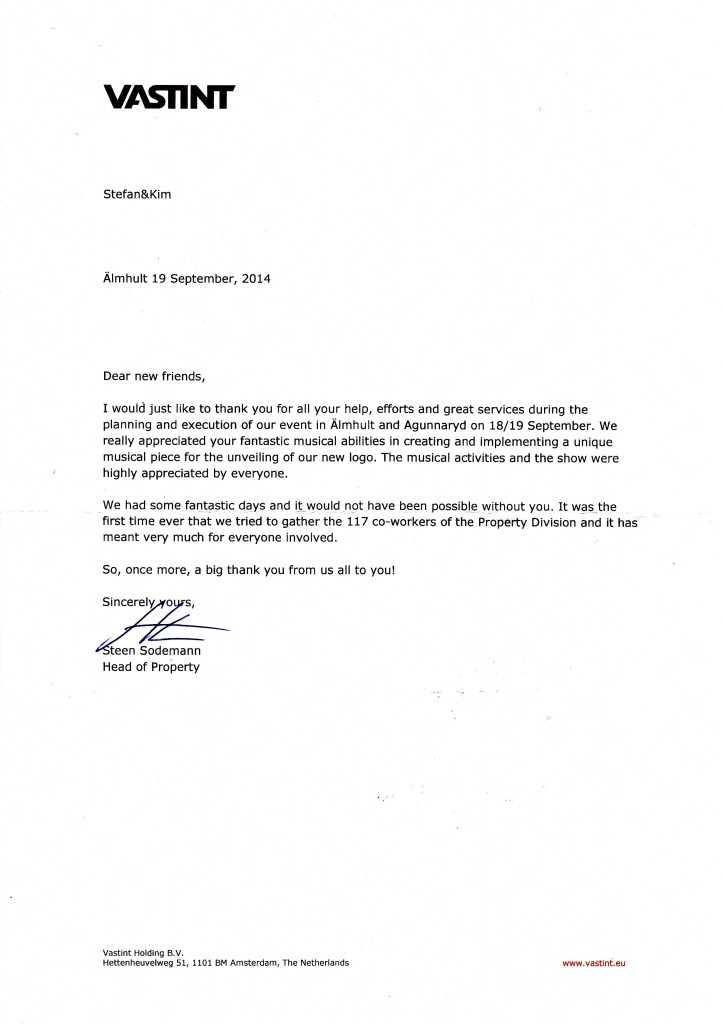 ———————————————————————————————————-
This mail was in the mailbox when we got home after the gig for Mr Simonyi in Seattle, USA.
Stefan & Kim –
On behalf of myself, Lisa Simonyi, and the amazing event planner Pat Rekert, THANK YOU!Your energy, your talent, your infectious upbeat style absolutely made the party last Saturday. We have each individually heard from many guests that they completely loved your performance. I've even been giving out your website to a few folks so you may get some calls. Thank you for everything you did for Charles Simonyi's party. The event was a huge success, in large part due to you.
————————————————————————————————-
In the mail box after gig for International Mercedes
Dears Stefan and Kim
It was an unforgettable show. The dynamic of you two, seing all the tricks
you performed, the way you interacted with the public amazed all of us.
After the concert, people would come to tell me how astonished they were. It was certainly one of the best performances I have seen in my life. It was inspirational to see what you guys are able to do. Congratulations and I hope you find success wherever you go, you unquestionably deserve it.
Best regards from me , from Brazil and from all Mercedes-Benz group.
Cláudia Campos
Mercedes-Benz do Brasil
Trade Marketing
Tel. 55 11 4173-8482
Fax 55 11 4173-7188
E-mail: claudia.campos@daimler.com
————————————————————————————————
Solheim Cup Gala Evening
On behalf of my myself and the Ladies European Tour I would like to say a big thank you to you both for providing the wonderful entertainment during The Solheim Cup Gala Dinner. You fabolous show was a huge hit with all of the guests and made this Gala Dinner one of the most memorable in Solheim history.
Lisa Woodward, Ladies European Tour Enterprises