2018!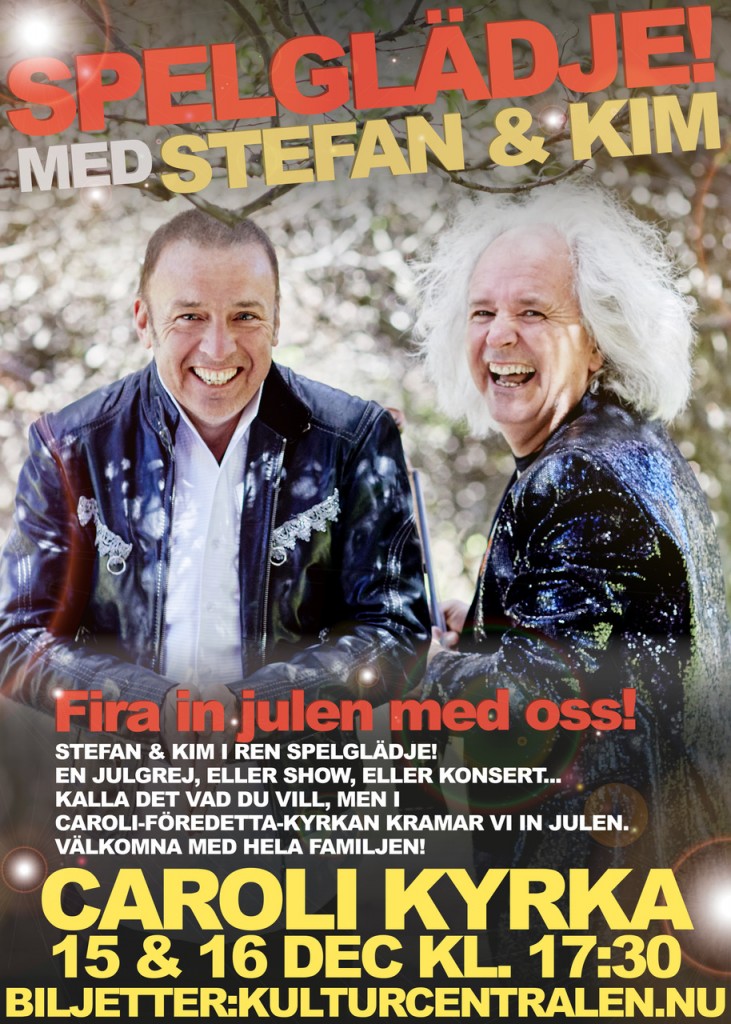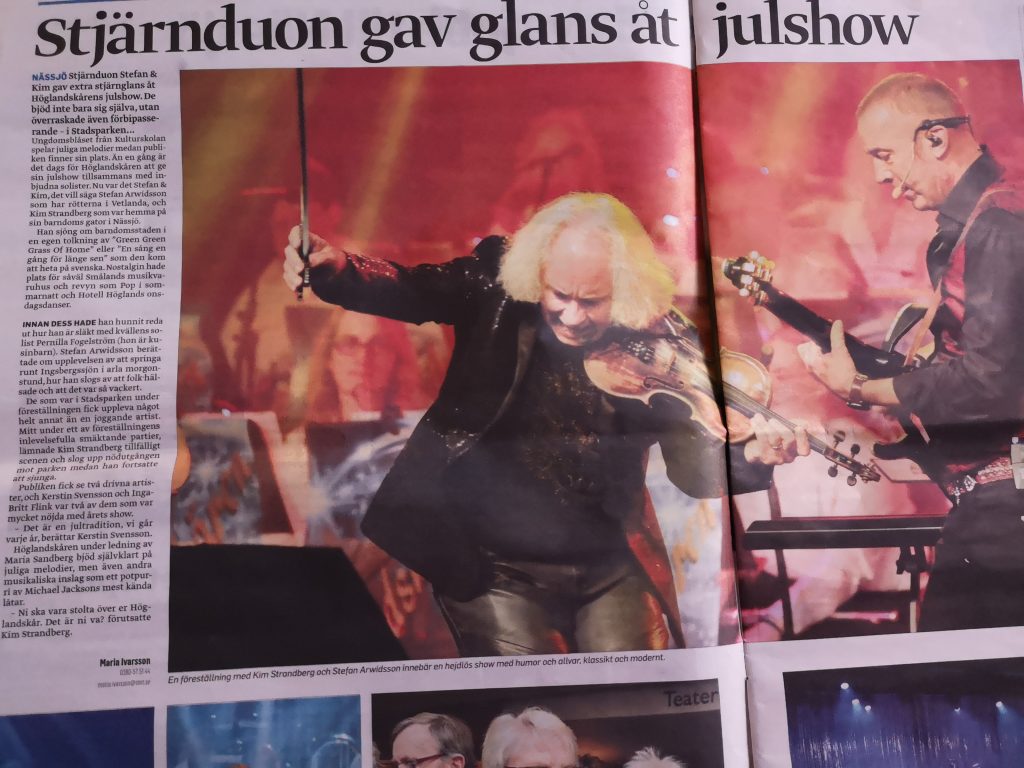 2 wonderful nights in Nässjö!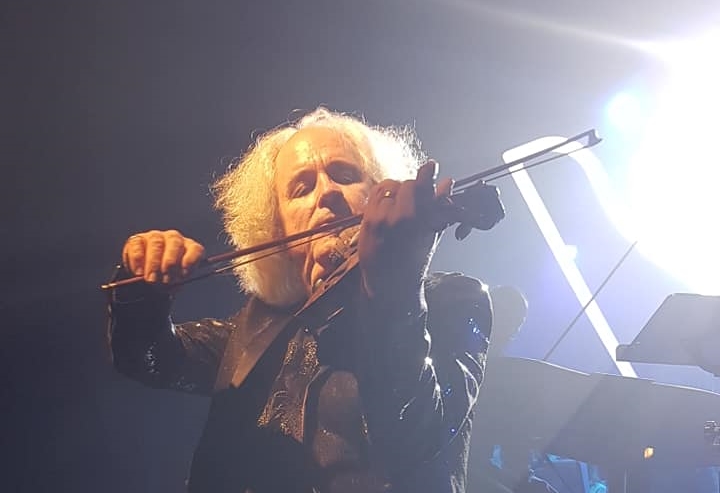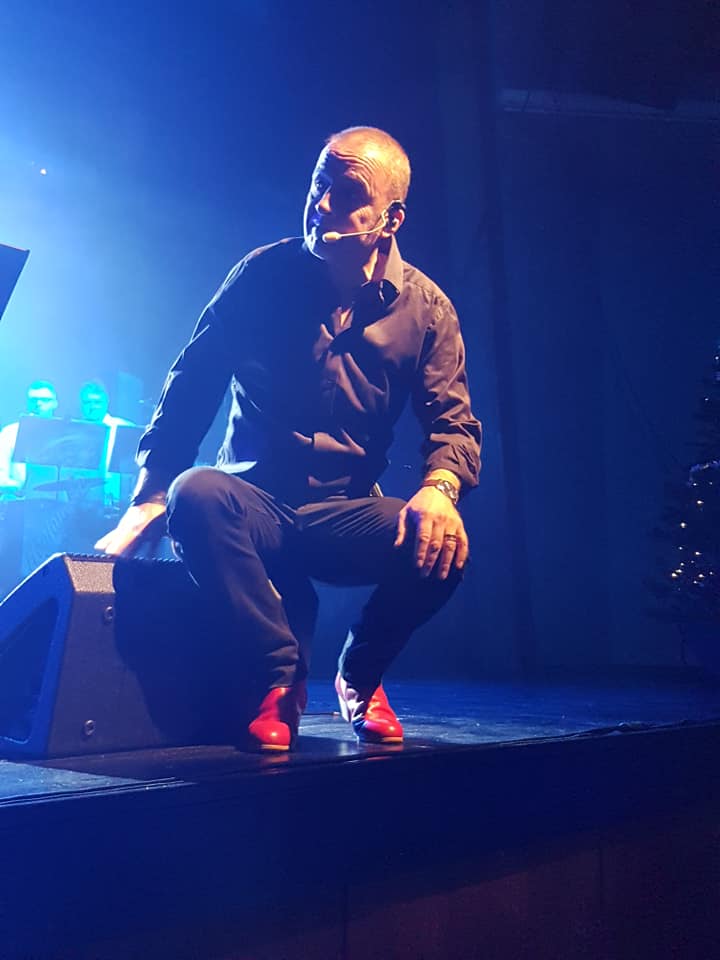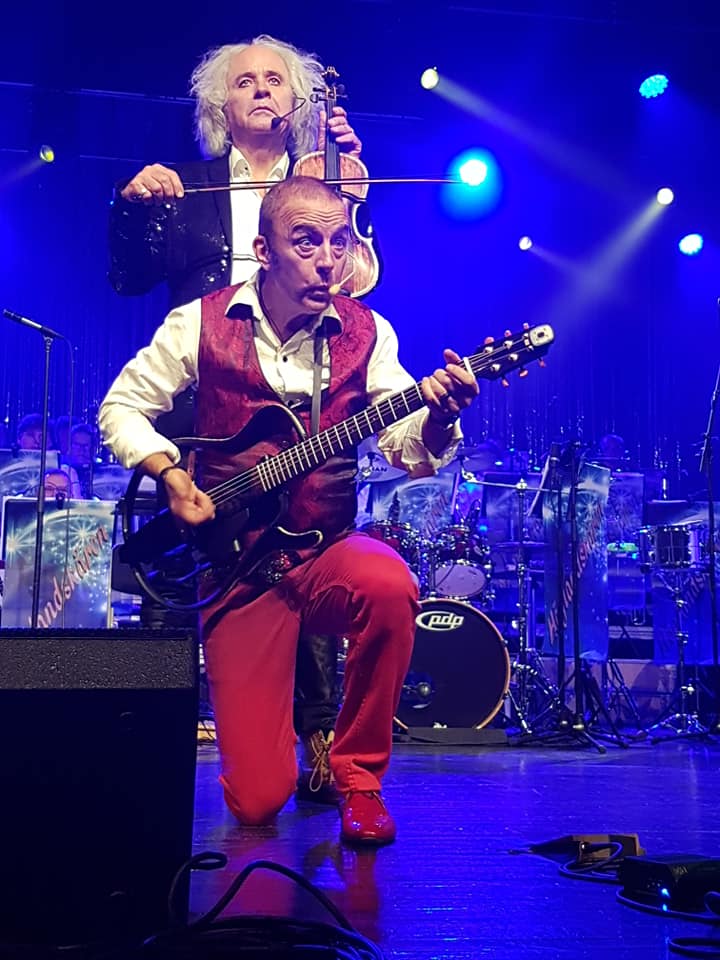 —————————————————————-
Small gig right in the middle of Malmö! Picture from the dressing room. VERY SMALL!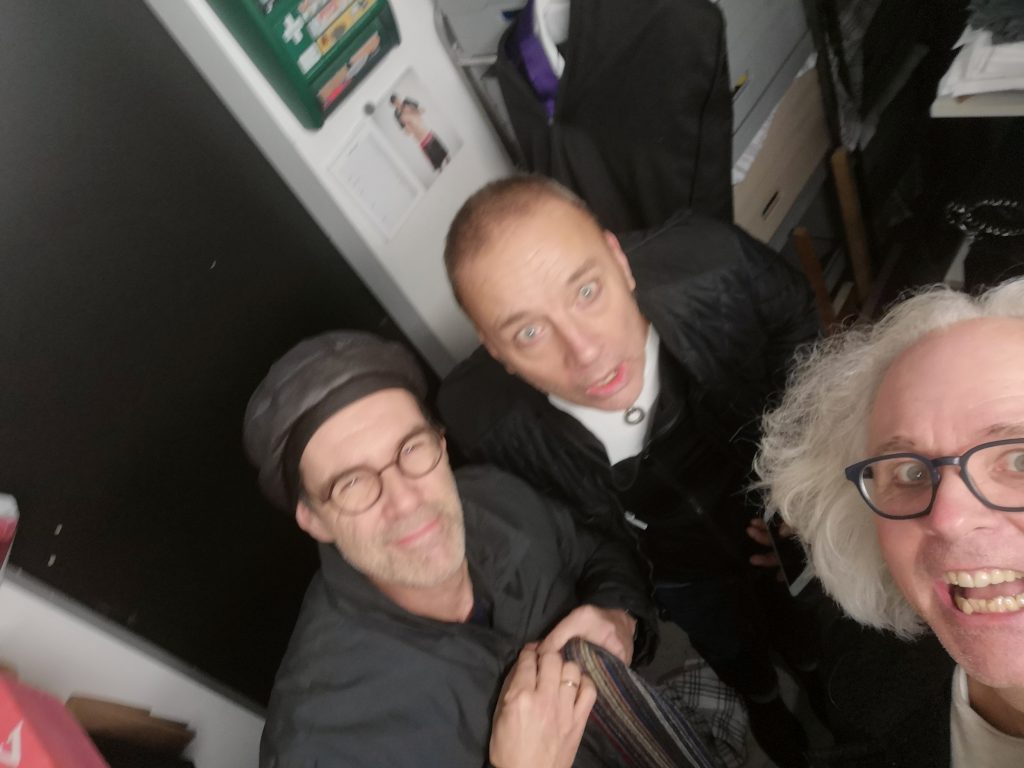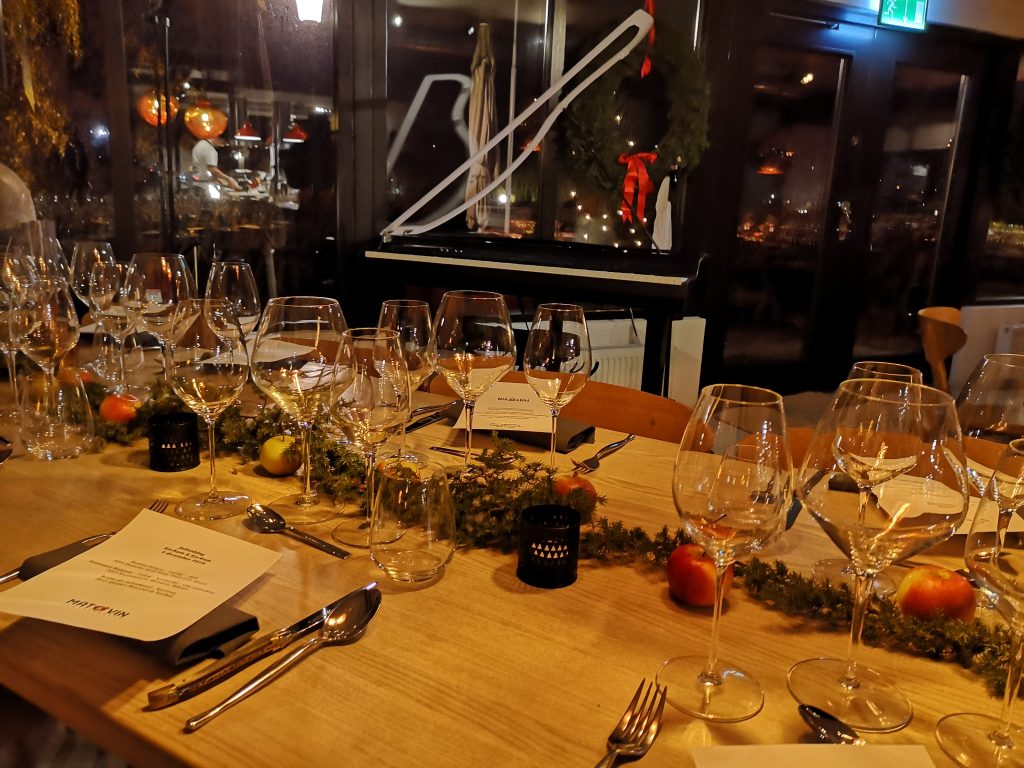 ——————————————————————————
Nov 30th in Stockhom City Hall!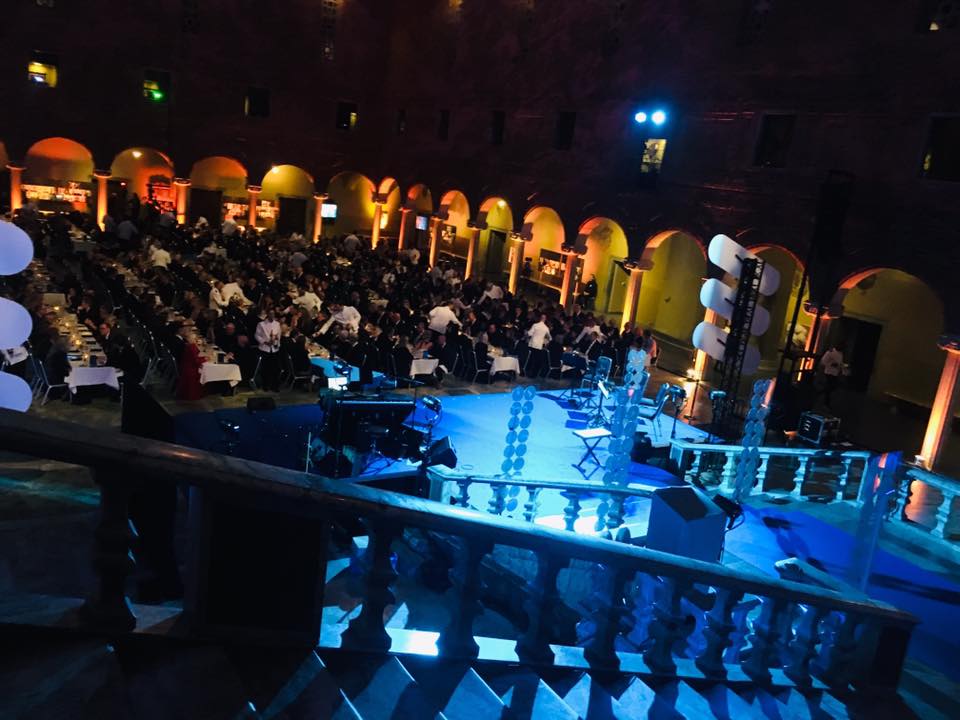 Tillsammans med Stråkkapellet & vår Paul Suchanek, till vänster på soundcheck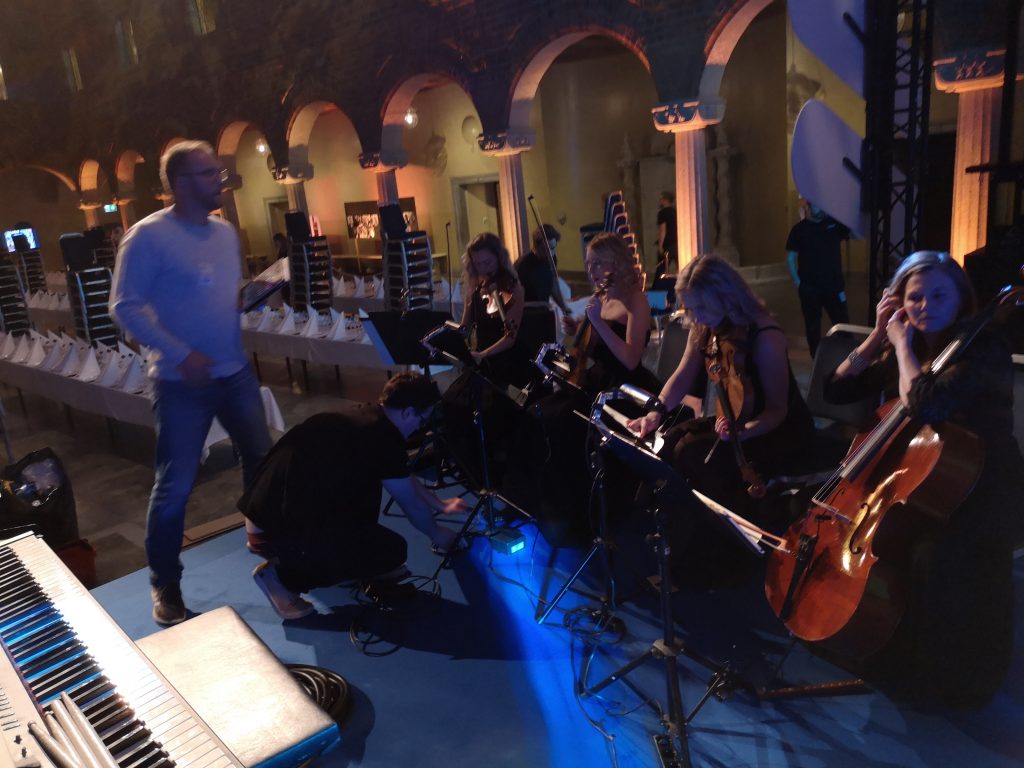 Vicken dukning & vicken kväll!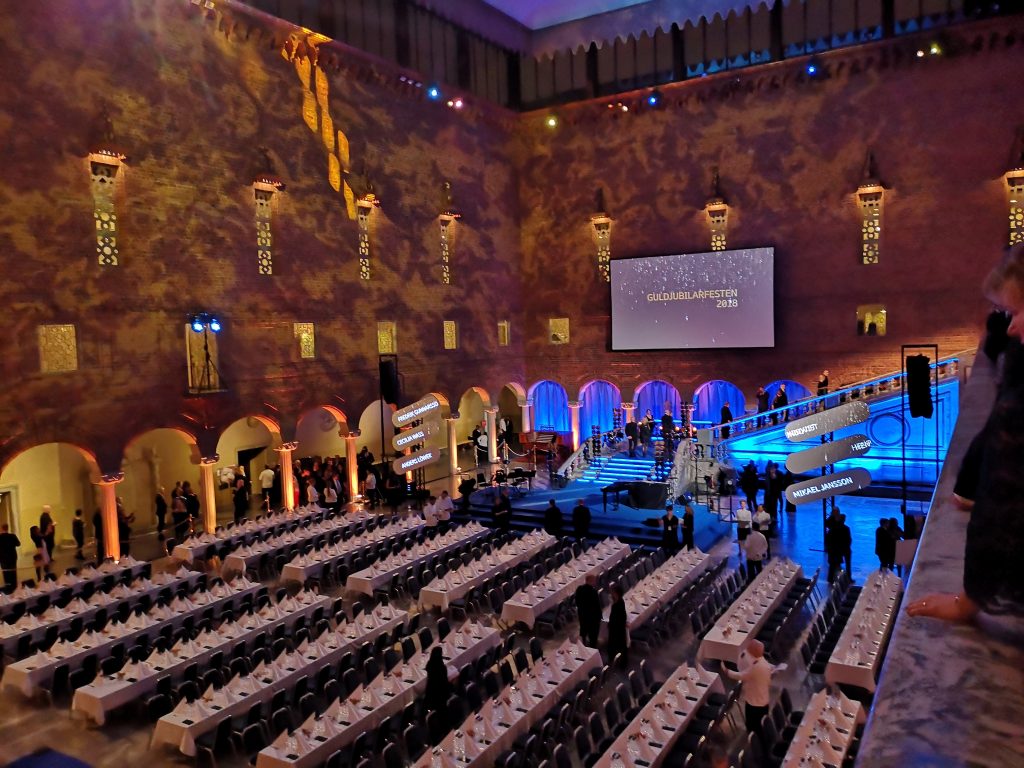 Whole lot of fun yesterday!!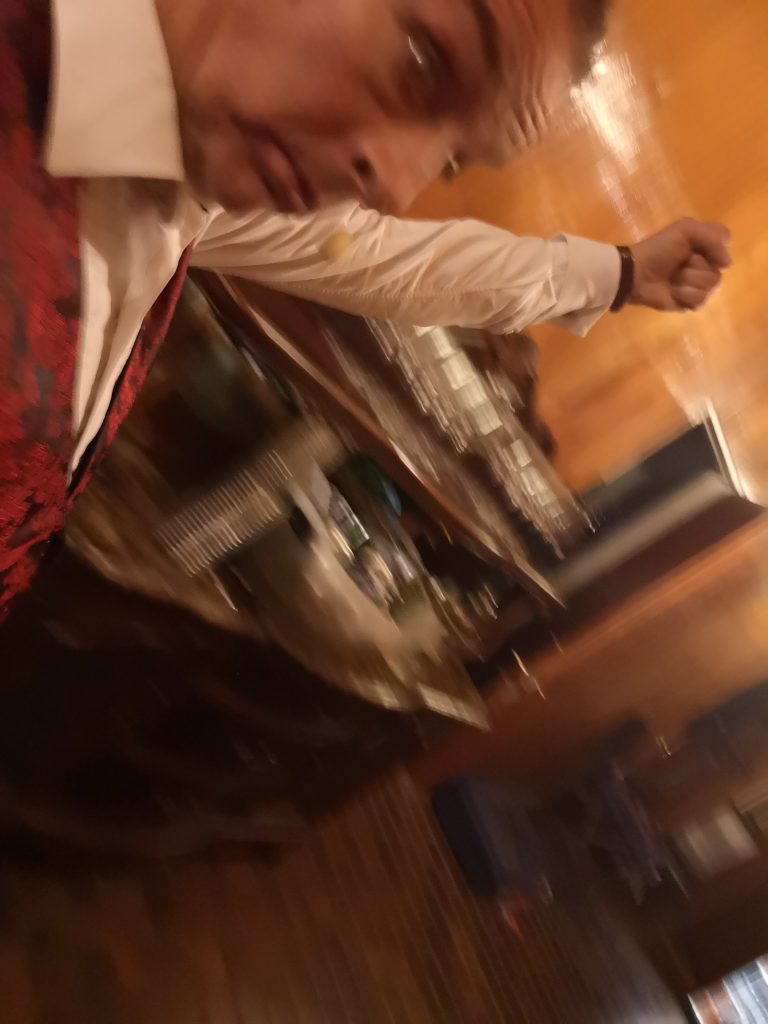 ———————————————————————
I love this kind of work!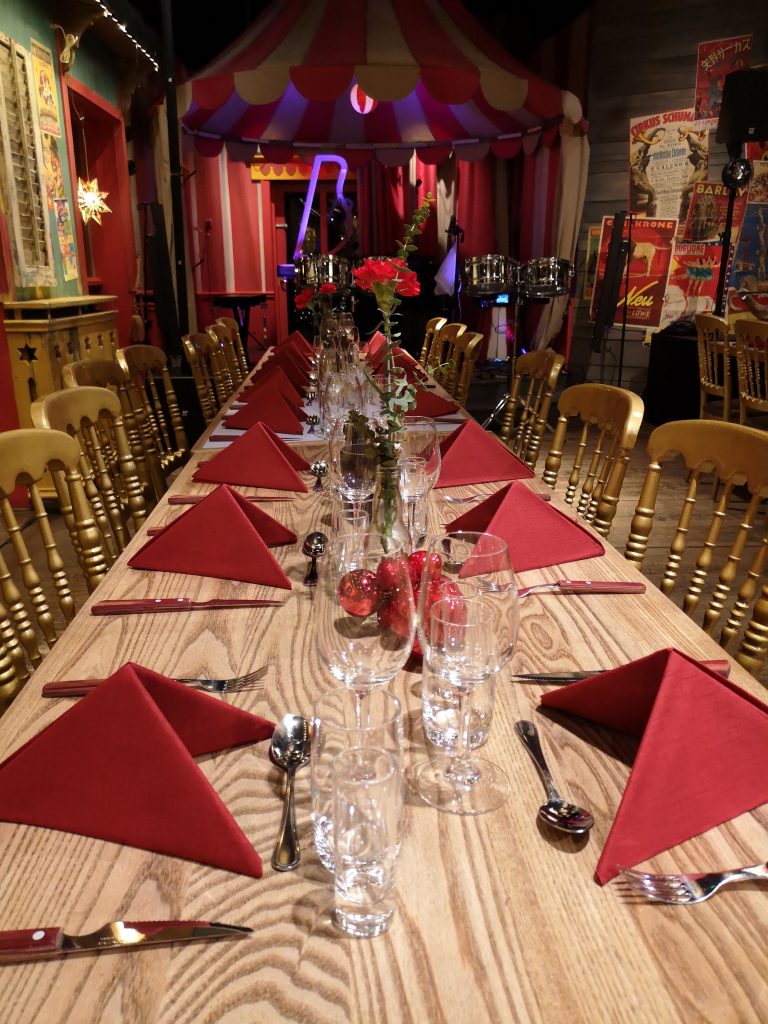 ……. at gig once again!
---
100 years anniversary in Helsinki, 8th of November
———————————————————–
Stefan & Kim at Glasklart, malmö, Sweden 7th of Nov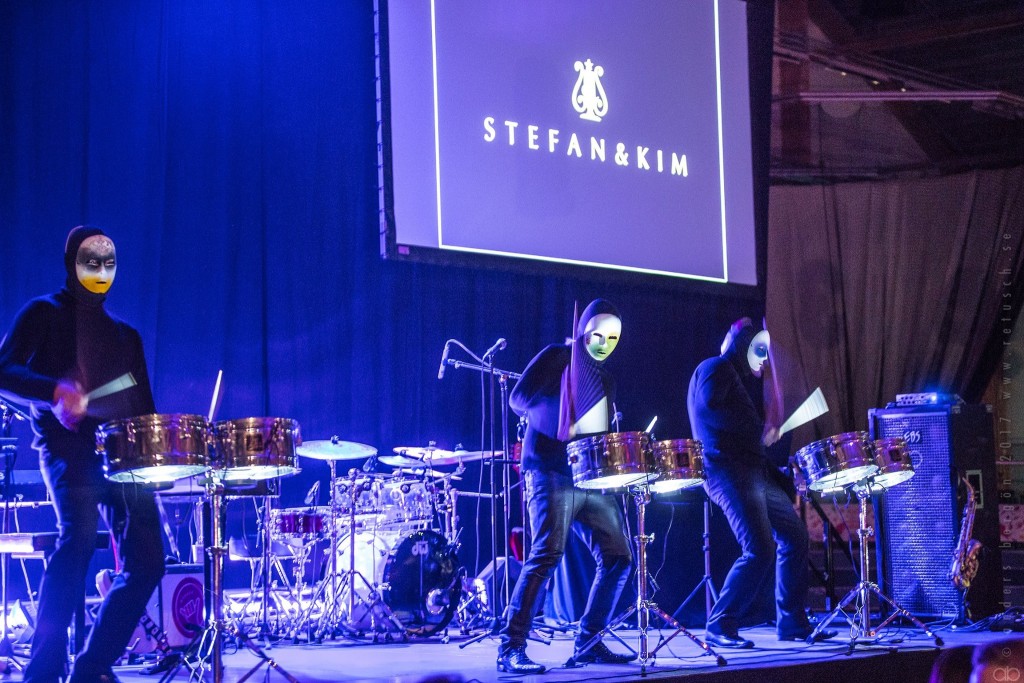 ——————————————————–
Borås, in Swe in October New Ford Focus Event!.
#ahaga! #bilinvigning! #stefan&Kim #jävligtbra
4 Oktober
The Dessert is about to be served at Skövde University! And we´re about to get up on stage!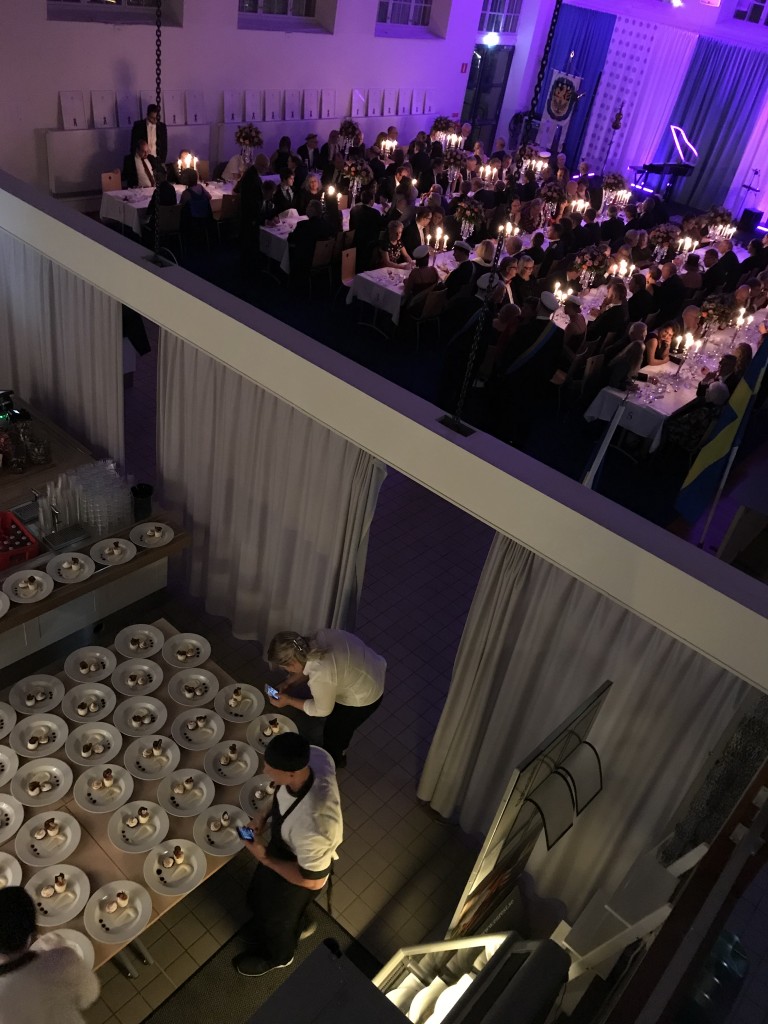 Soundcheck in Gbg, Sweden! After soundcheck, Showtime!!!!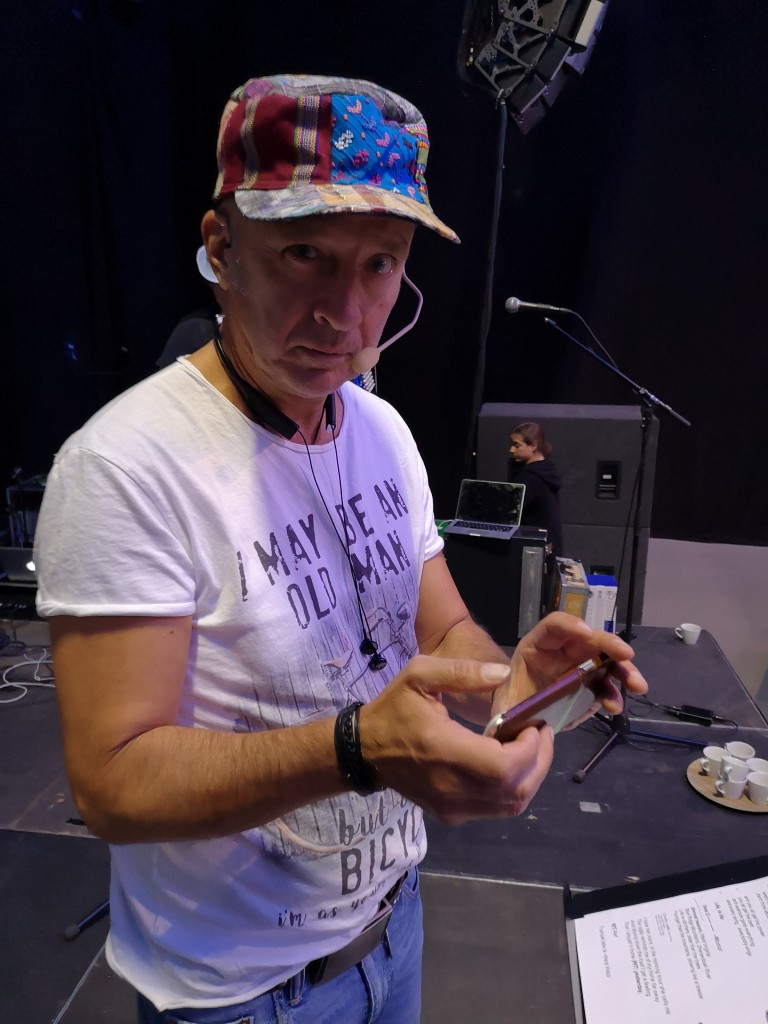 ————————————————————————–
September 28th in Vedum, Swe! What a nite together with these lovely musicians! What about Tuba, Trumpet & Accordion and Lederhosen together with S&K? We´d like to say, a huge success!!!!
Operaterassen, Sthlm, Sweden, Wonderful audience, Wonderful show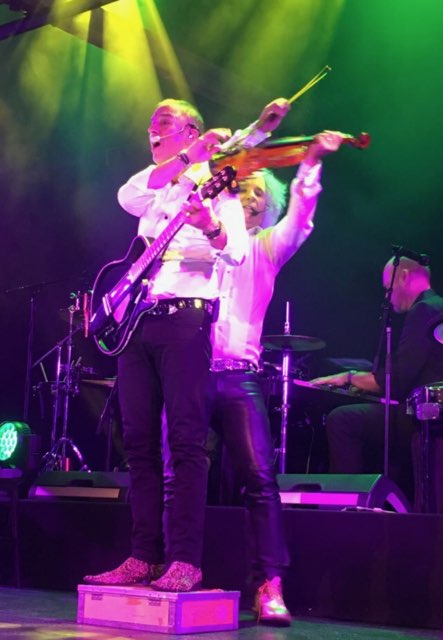 Secret show for 40 guests somewhere out in the World! Everything is ready, and Stefan & Kim too, for international show!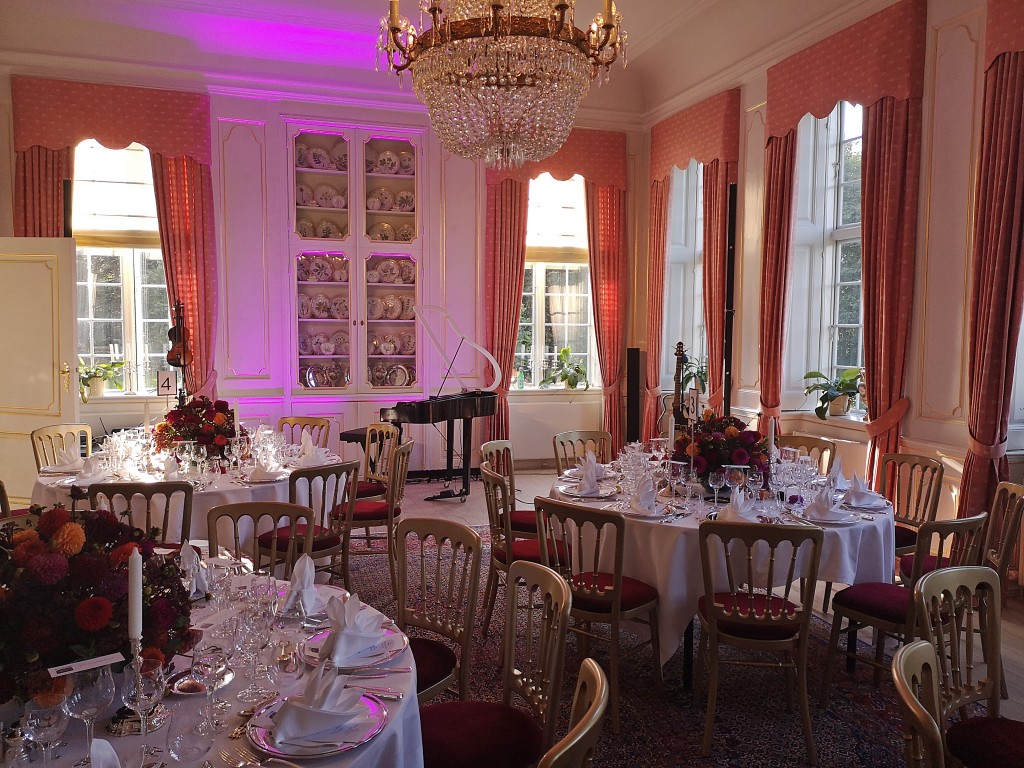 Aug 31st! Gatsby event at Tanumstrand in Sweden! I love my job!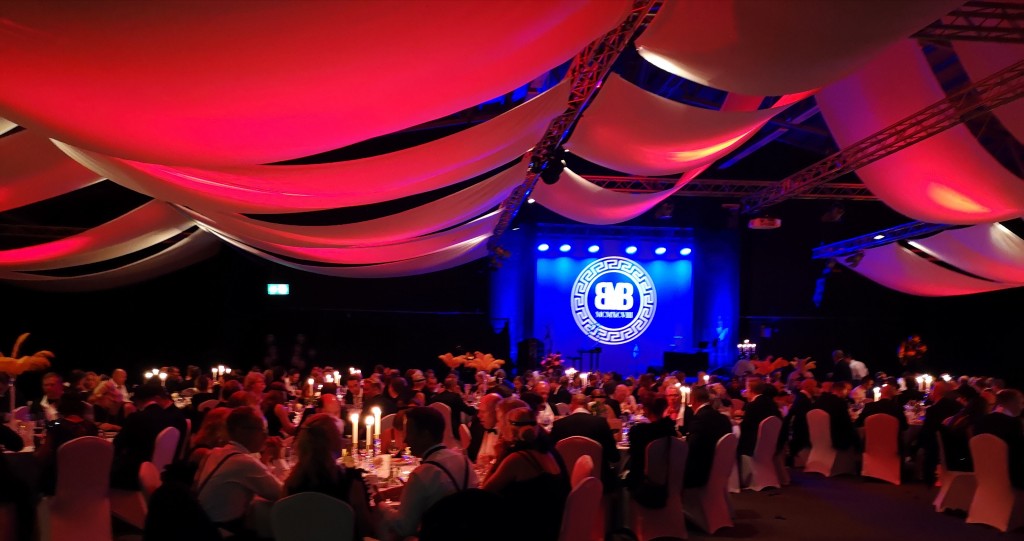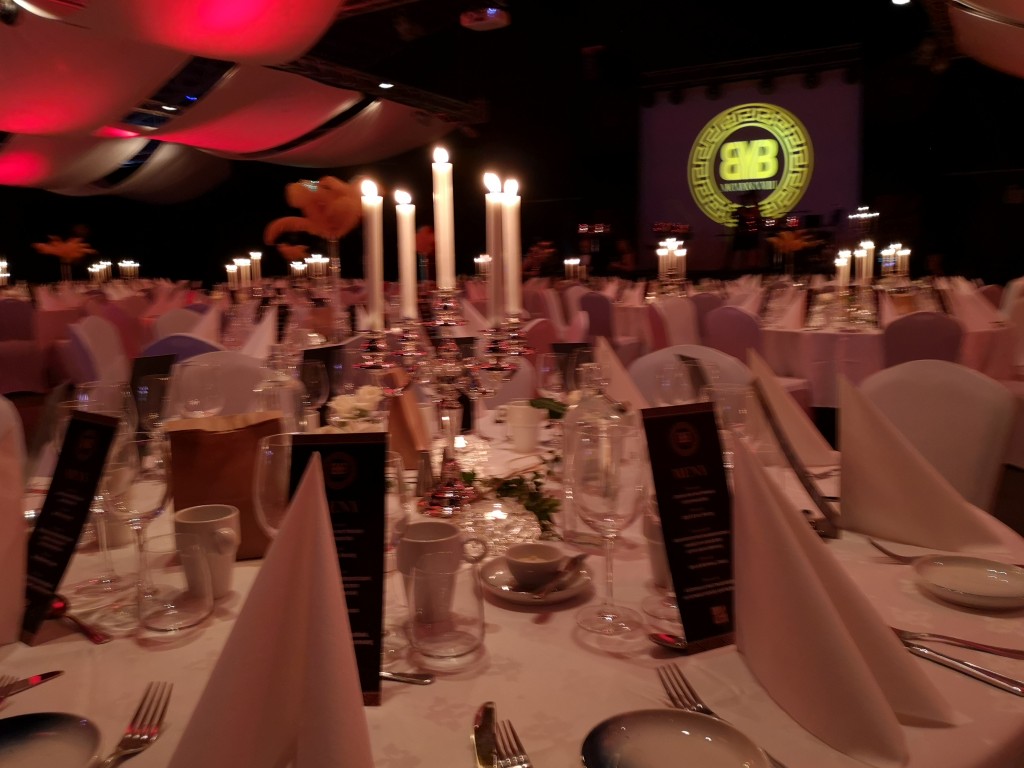 Aug 30th! Great gig to nite!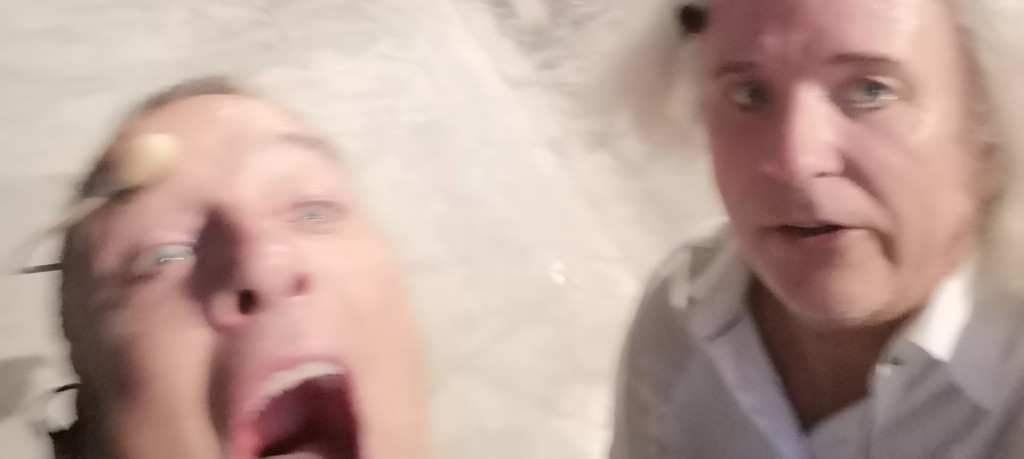 1-2-3-4-GO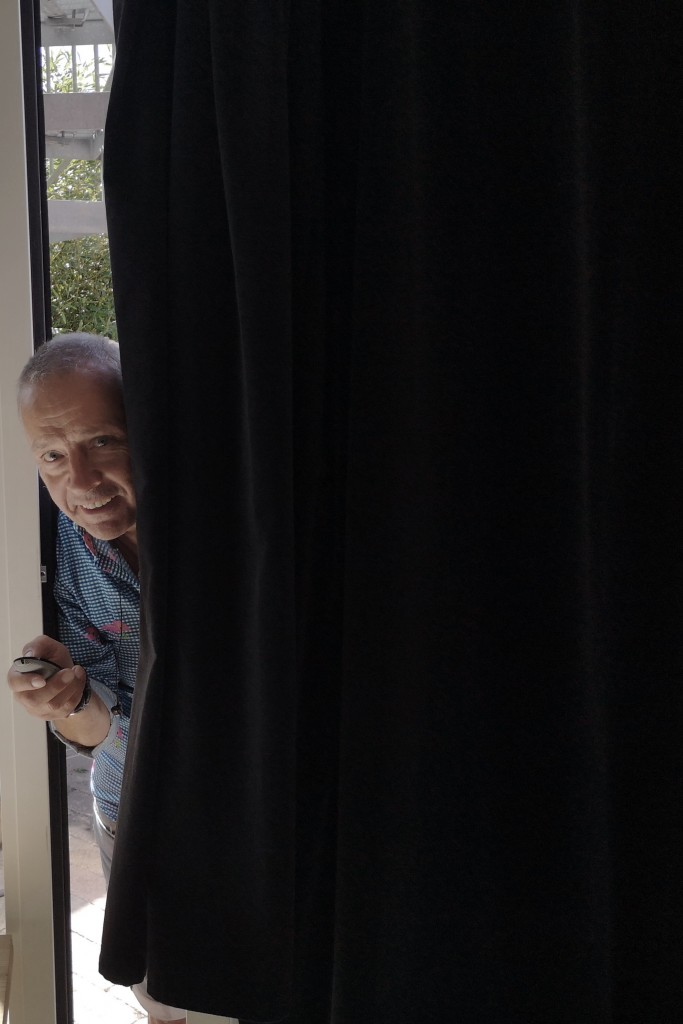 In the studion!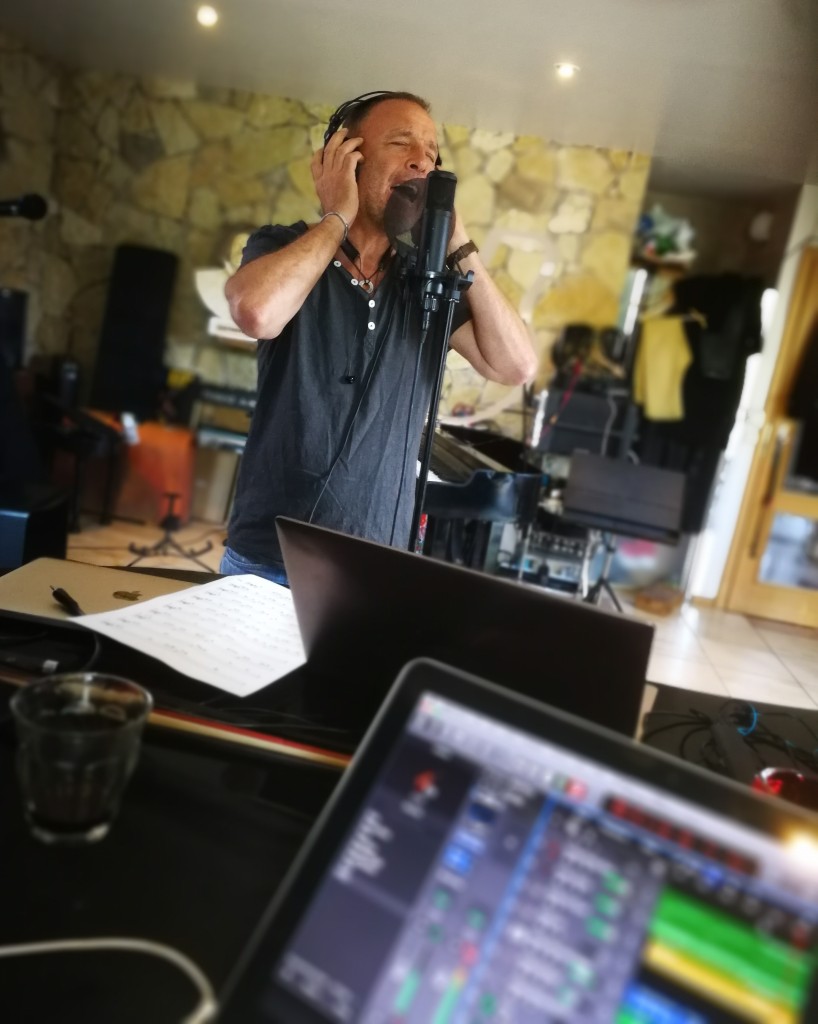 Summer rehearsal in the poooool!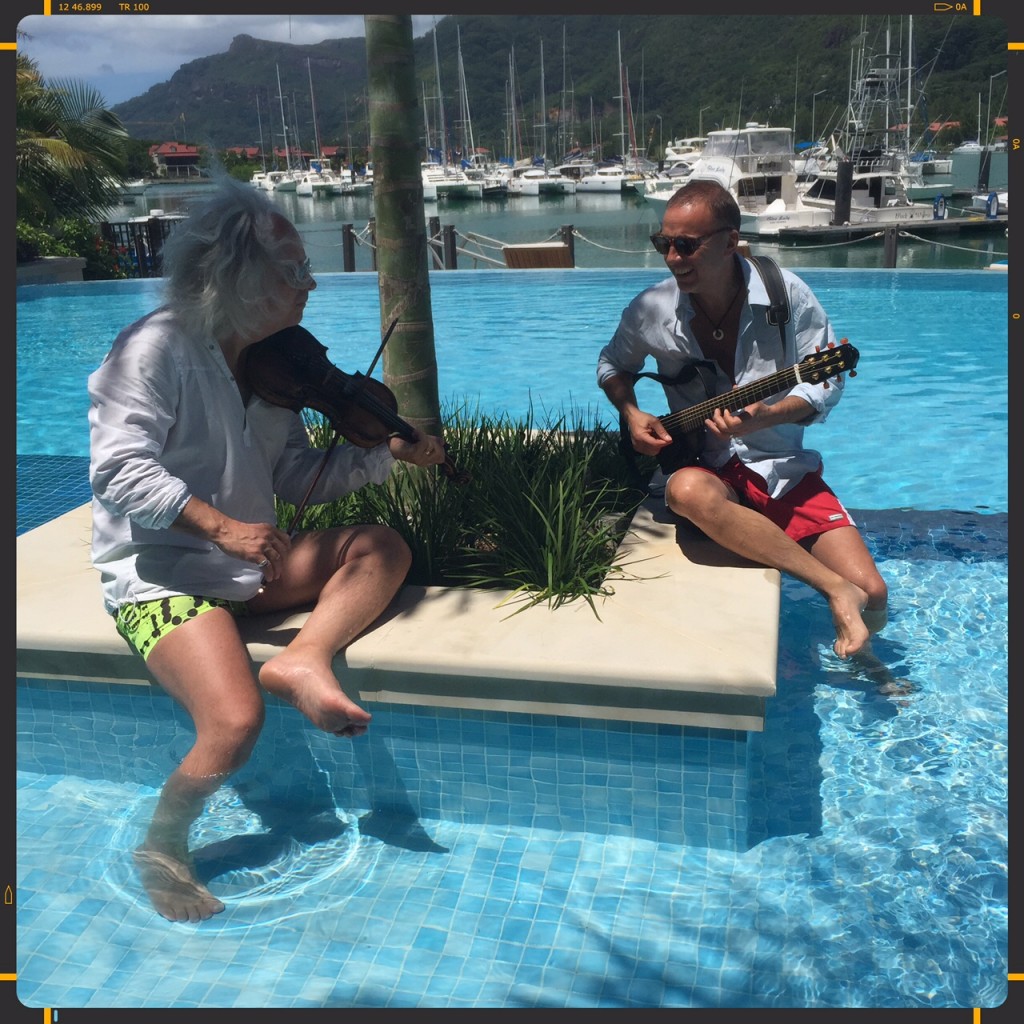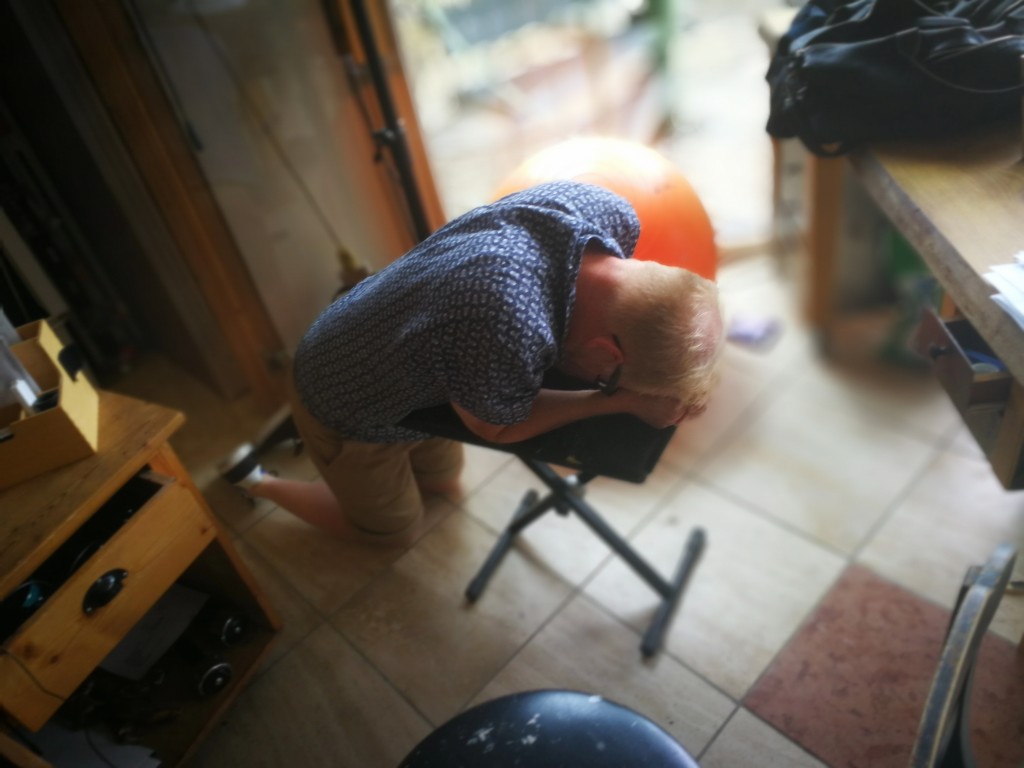 "Bessan" didn`t care at all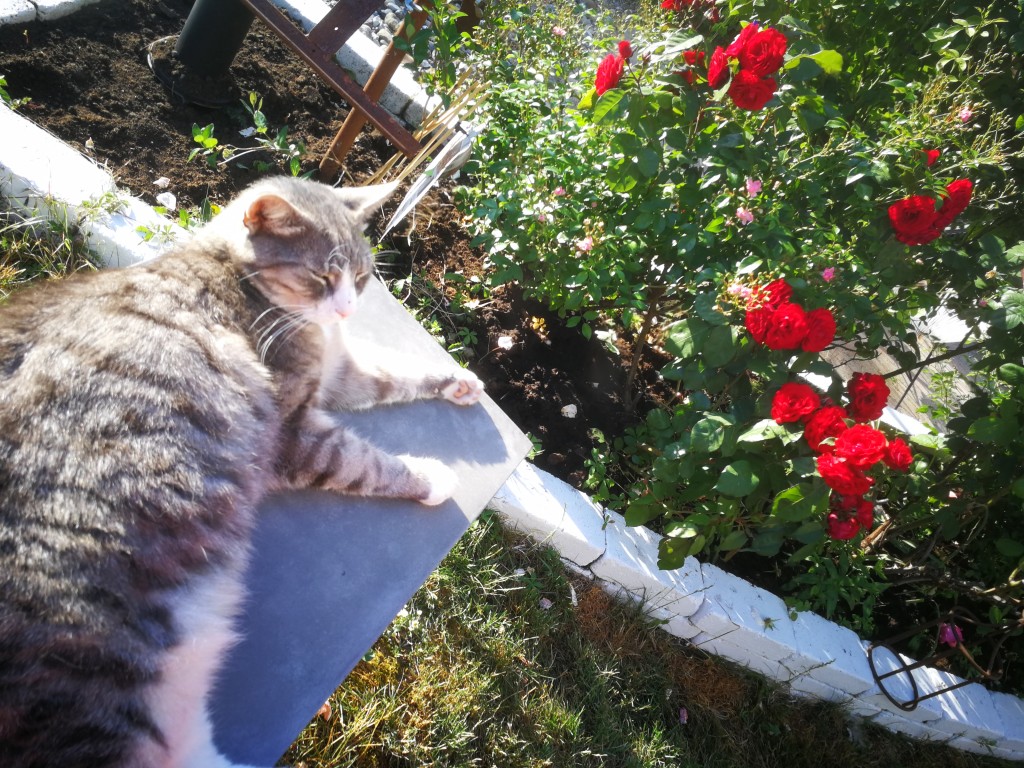 Shoes are prepared for show!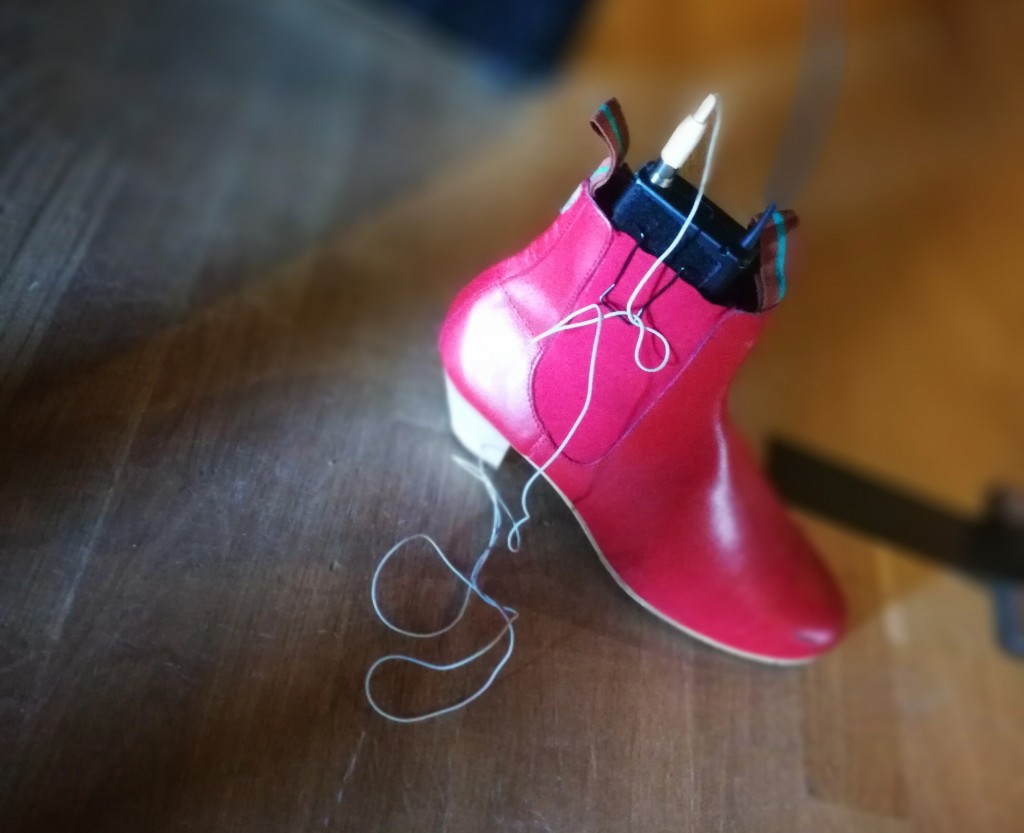 Soundcheck at arena again!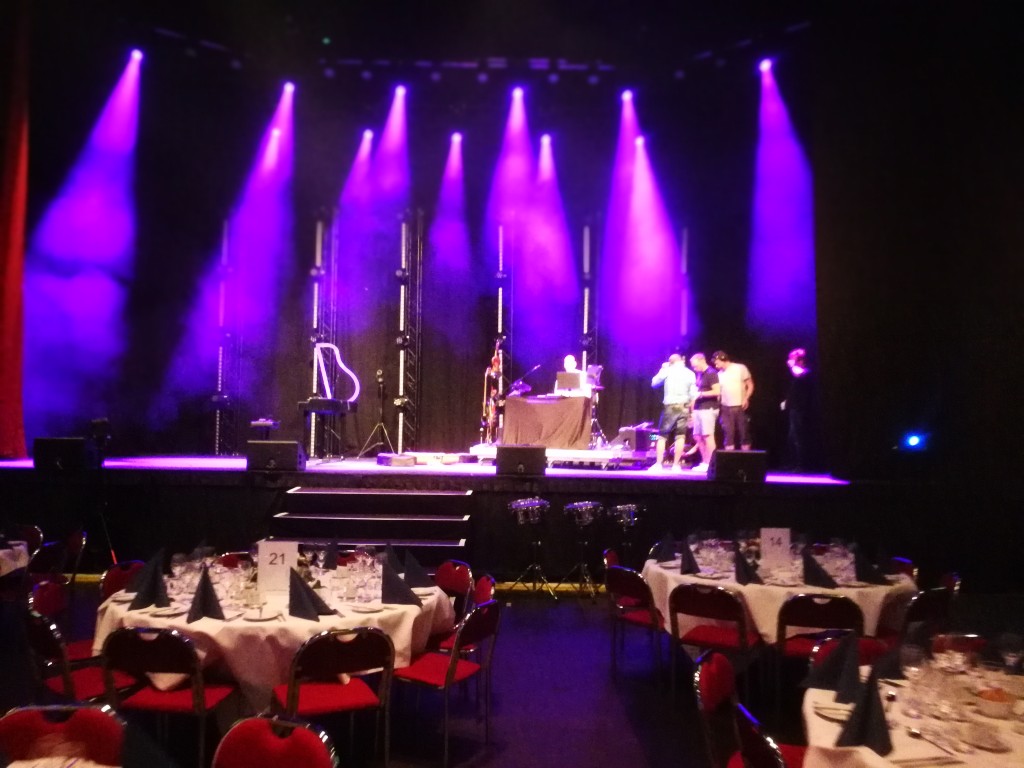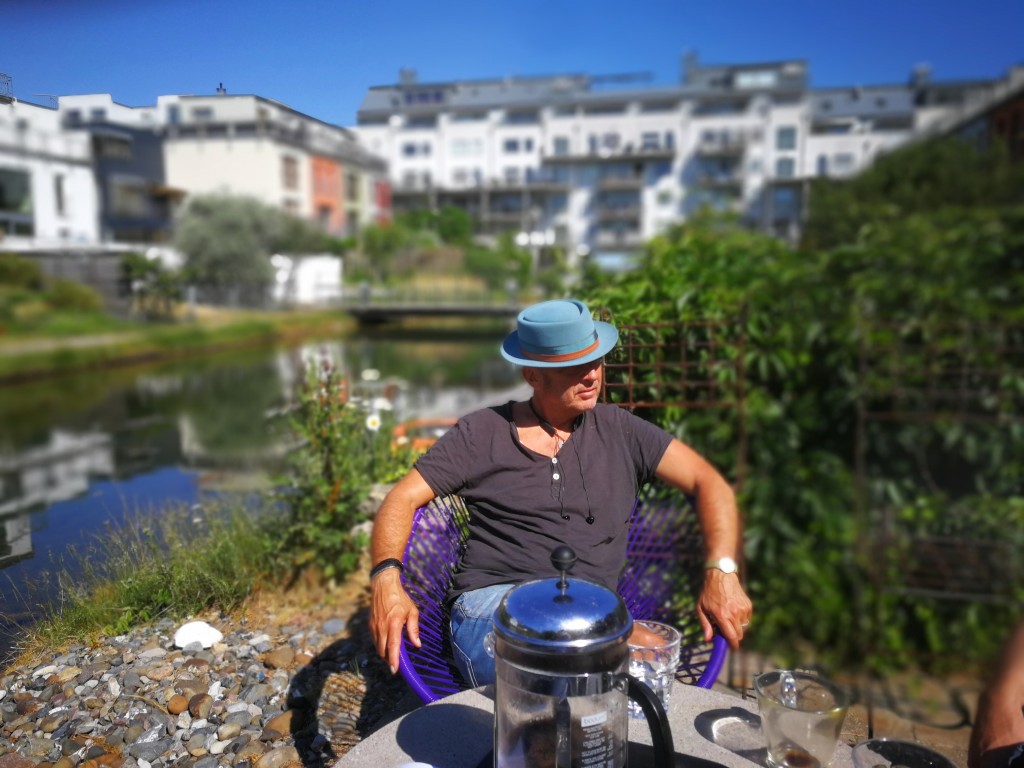 June 5th
All our things ready to go on the boat för Tjärö! Small gig at this small island out in the archipelago!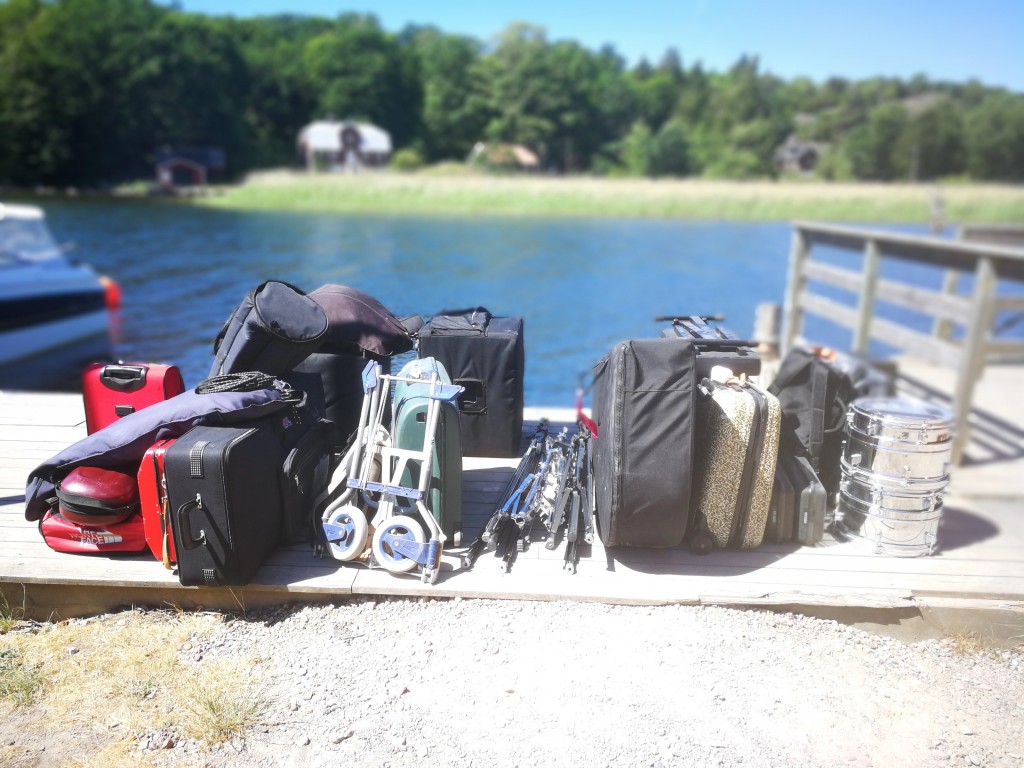 The boat!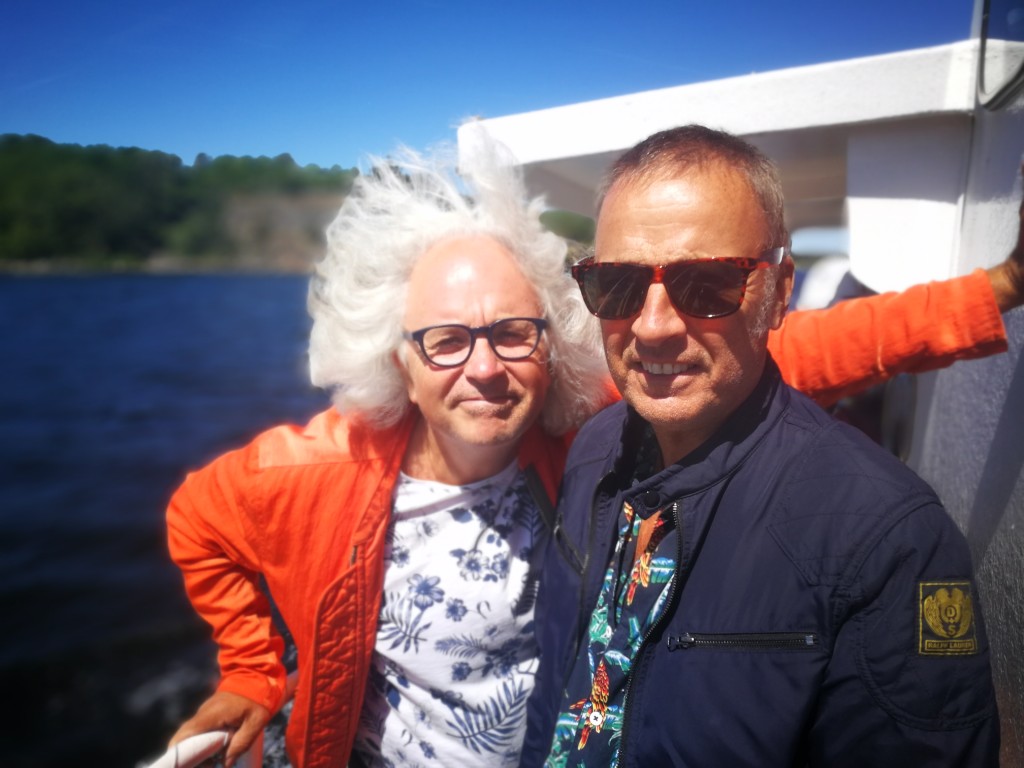 June 2nd at Malmö Arena. John Houdi, Maria Zenio, Jamladies, Johan Wester & Stefan & Kim. AAK 100 years anniversary!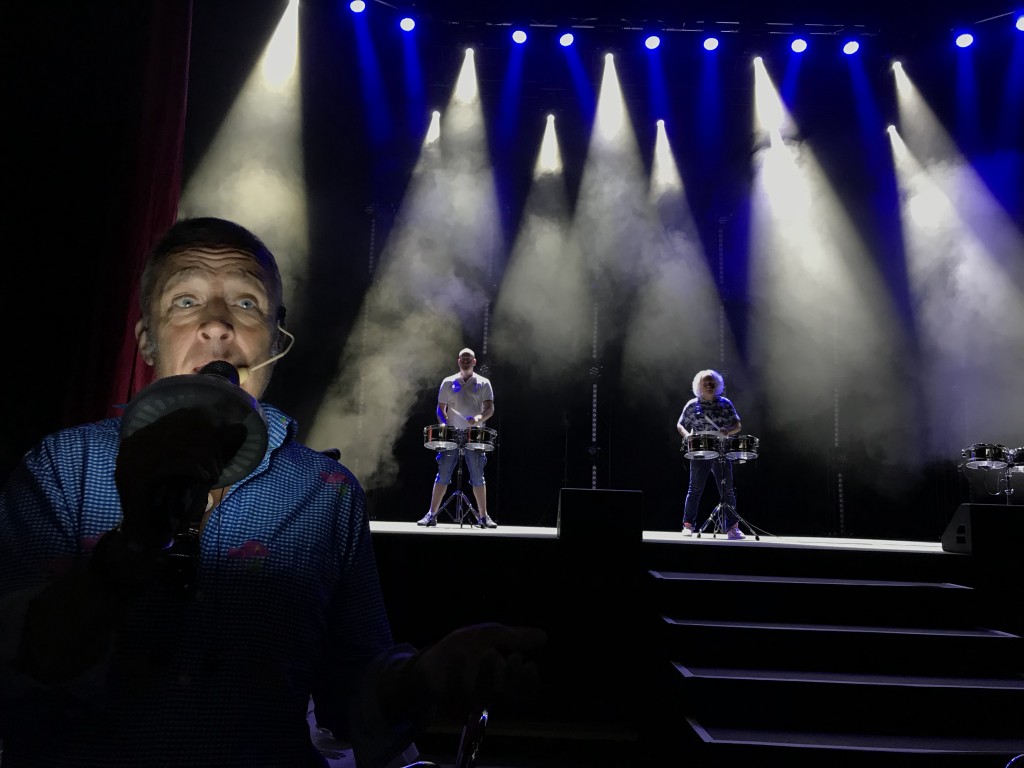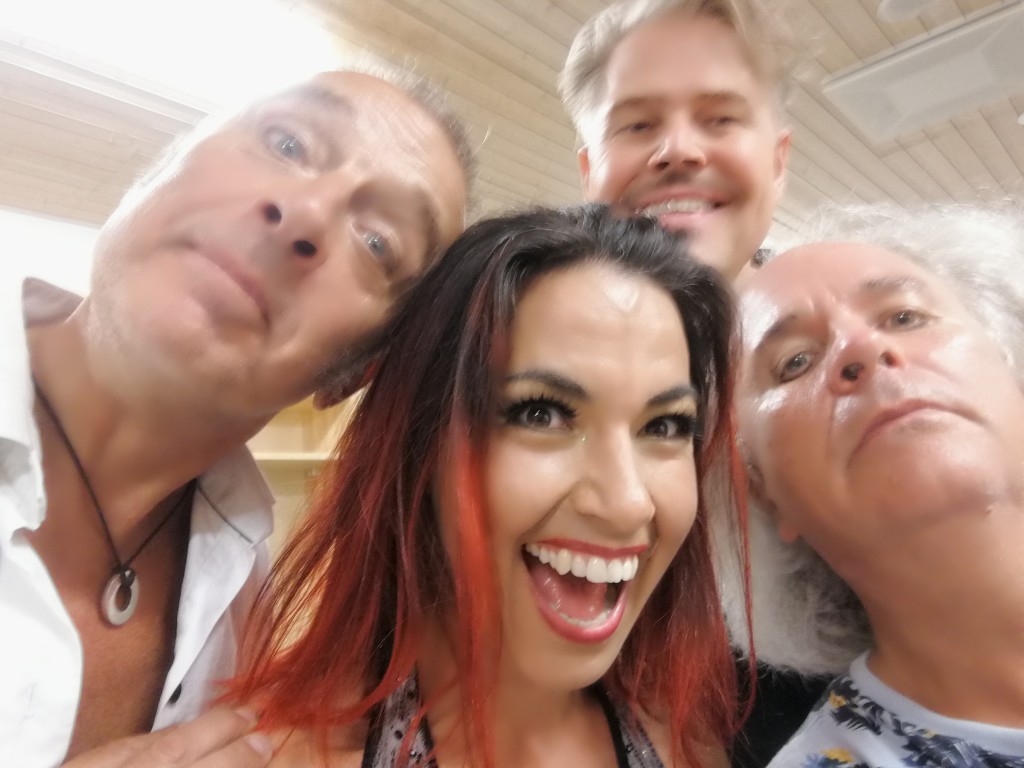 30 Maj
Soundcheck in Gislaved, "Gnosjöandan" at its best! 280 pax at business race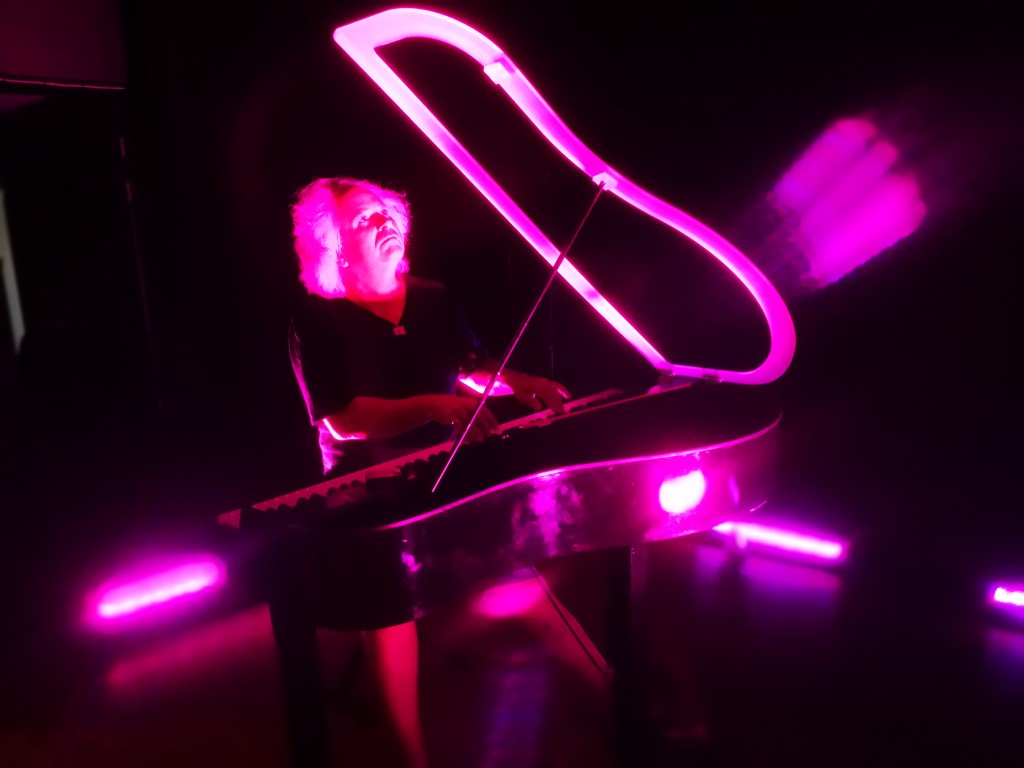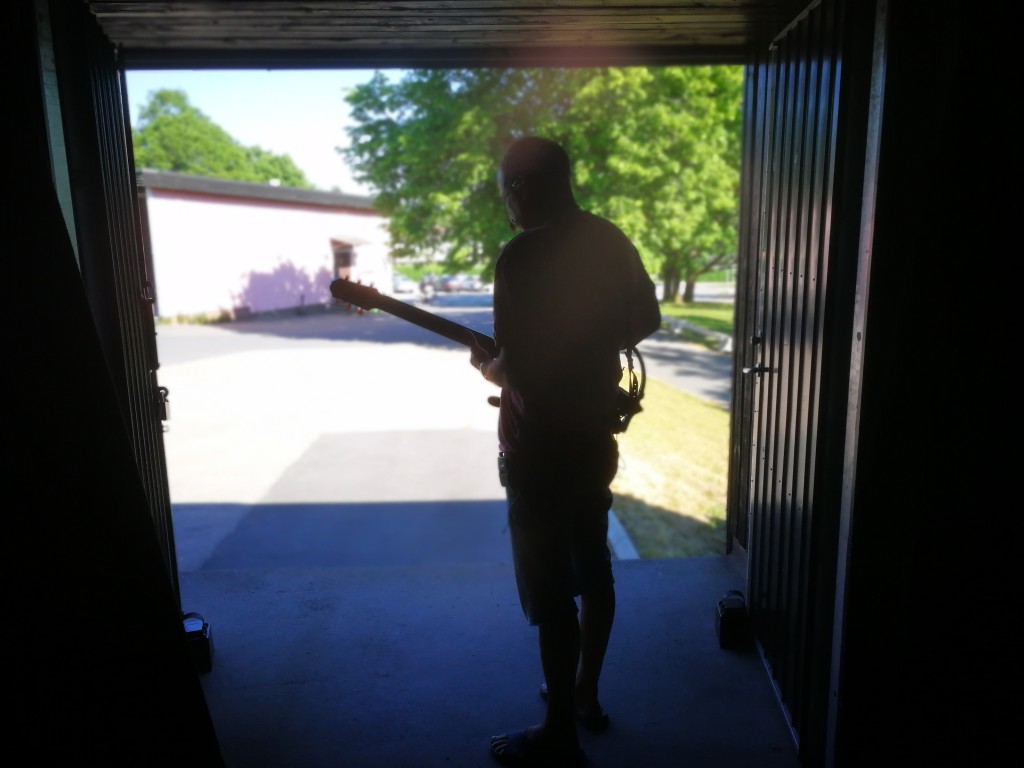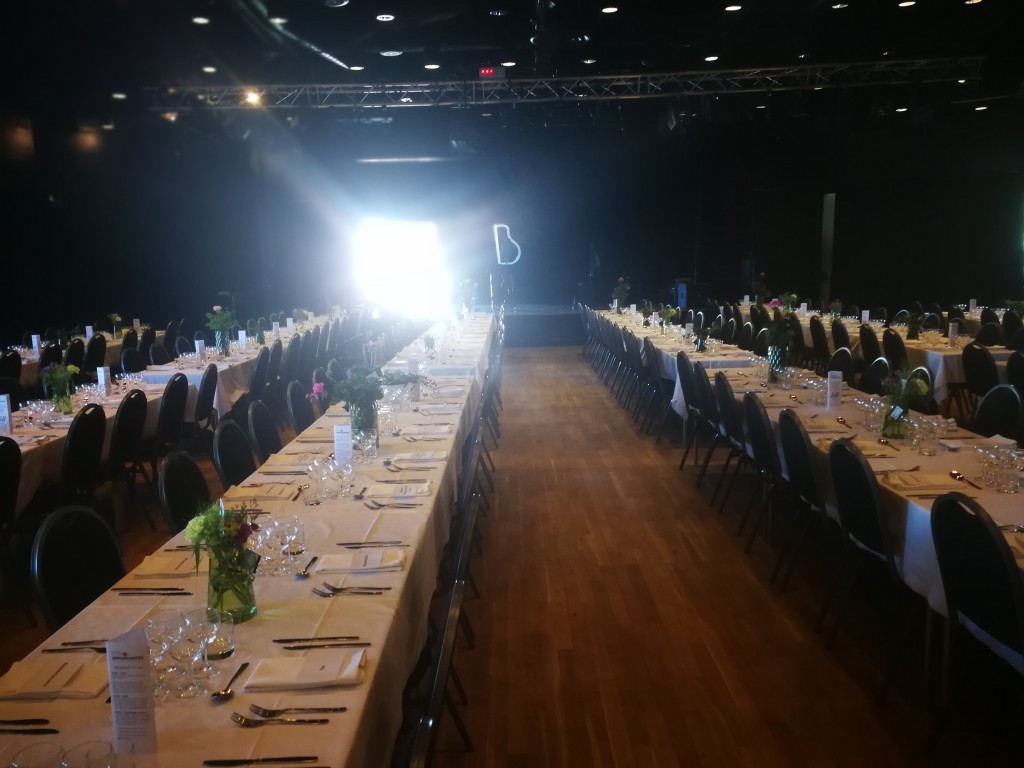 May 27 th
At last, there is blood on the keys after show!!!! Lommafesten, Sunday Afternoon, I love it!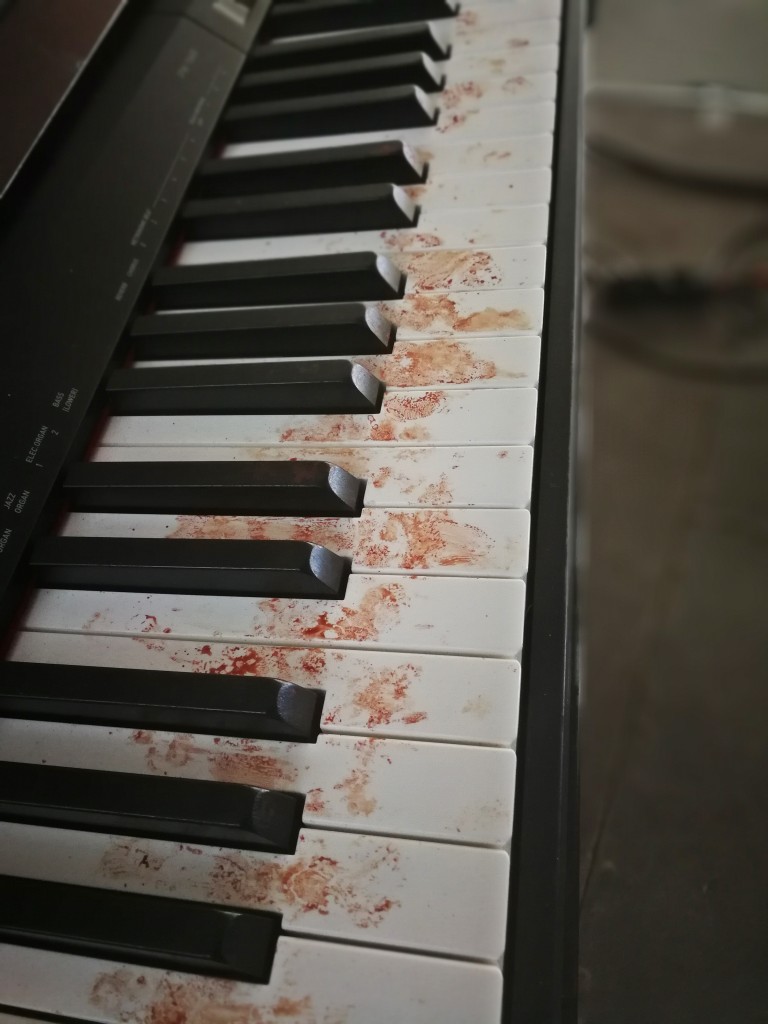 May 23rd
Show at the Finnish National Opera in Helsinki. Gala evening! Whos that man playing the piano???? I´ll tell Ya, it´s my partner Stefan!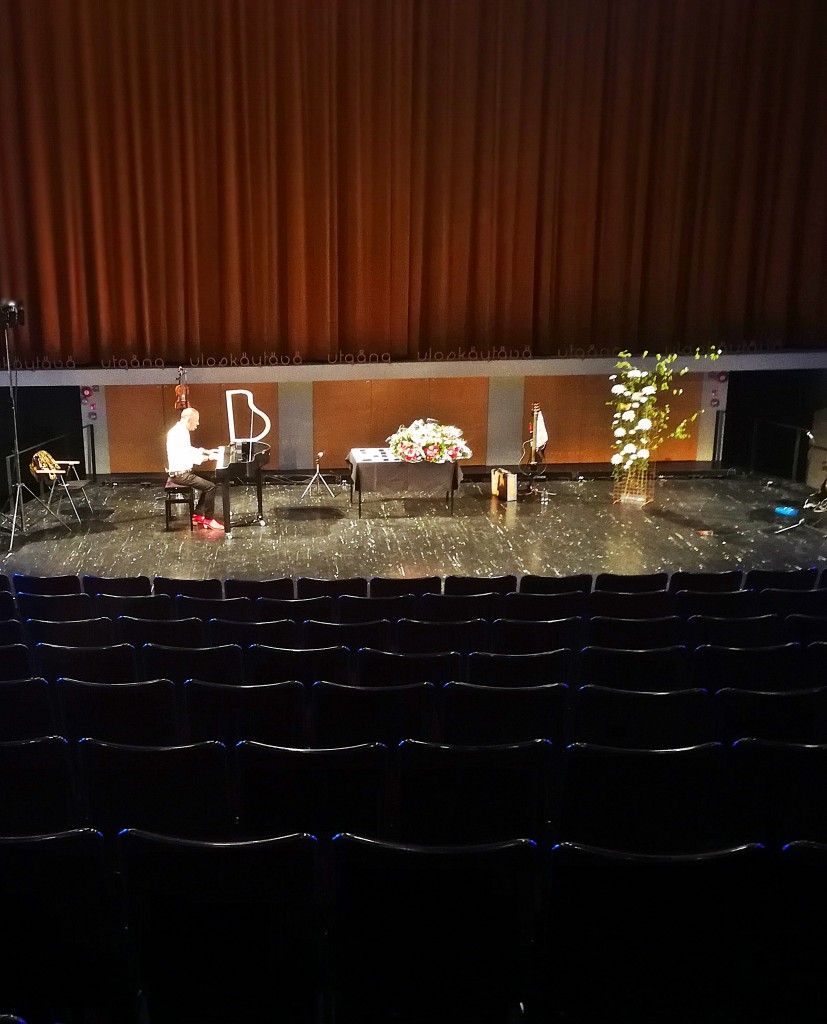 May 18th
Very, very, very nice gig at Tylösand, Halmstad, Sweden!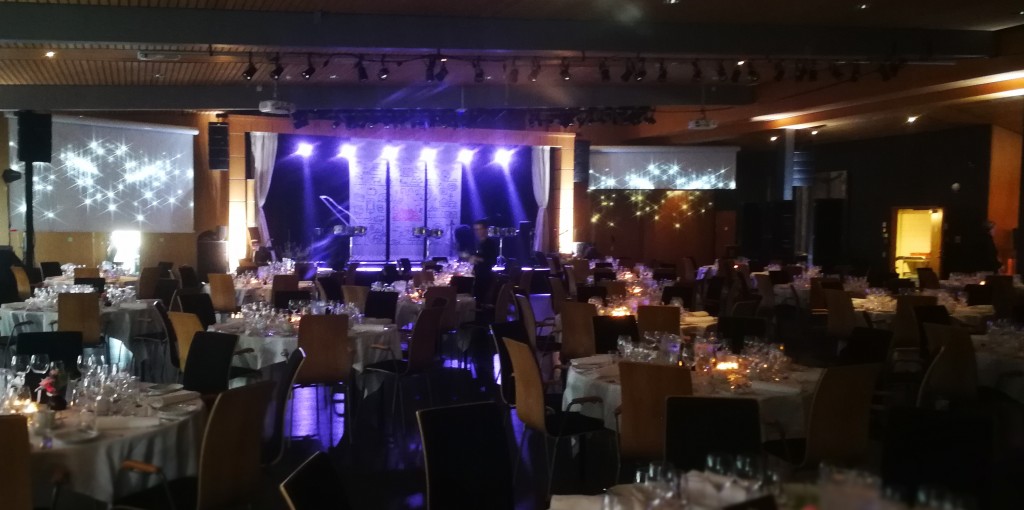 Lovely view outside venue!

How short is a movie? Like this…..Outdoor gig again!
Life is good! Summer Concert right in the middle of Sweden!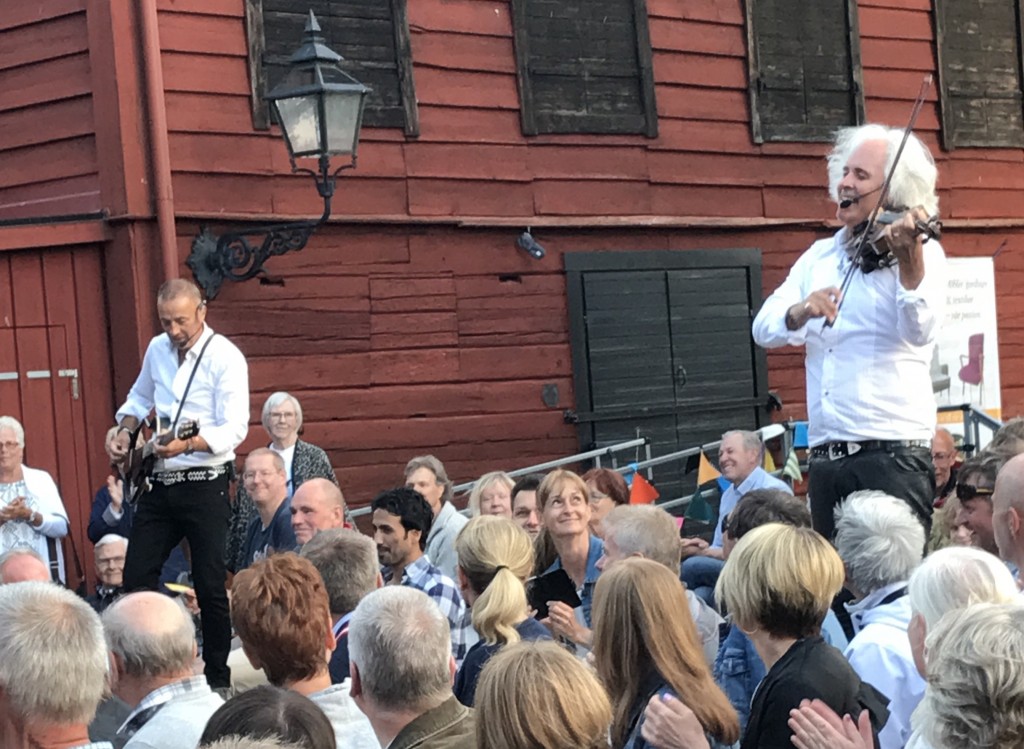 Exclusive "Homeshow" on Sunday afternoon in a town! No PA system, no special lightning, just Show & Music in the style of Stefan & Kim!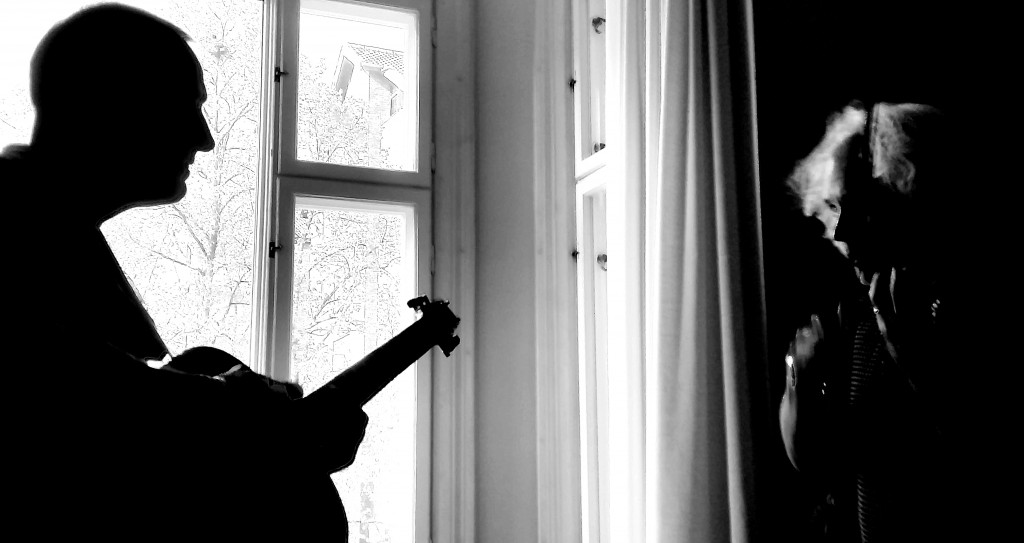 The most beautiful backdrop behind the Grand piano!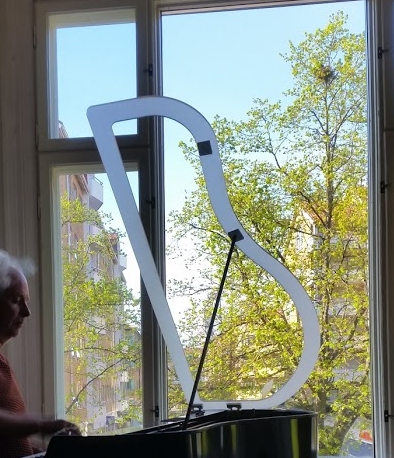 Friday 27th
49 people in middle of a big town in Sweden, got an exclusive show from Stefan & Kim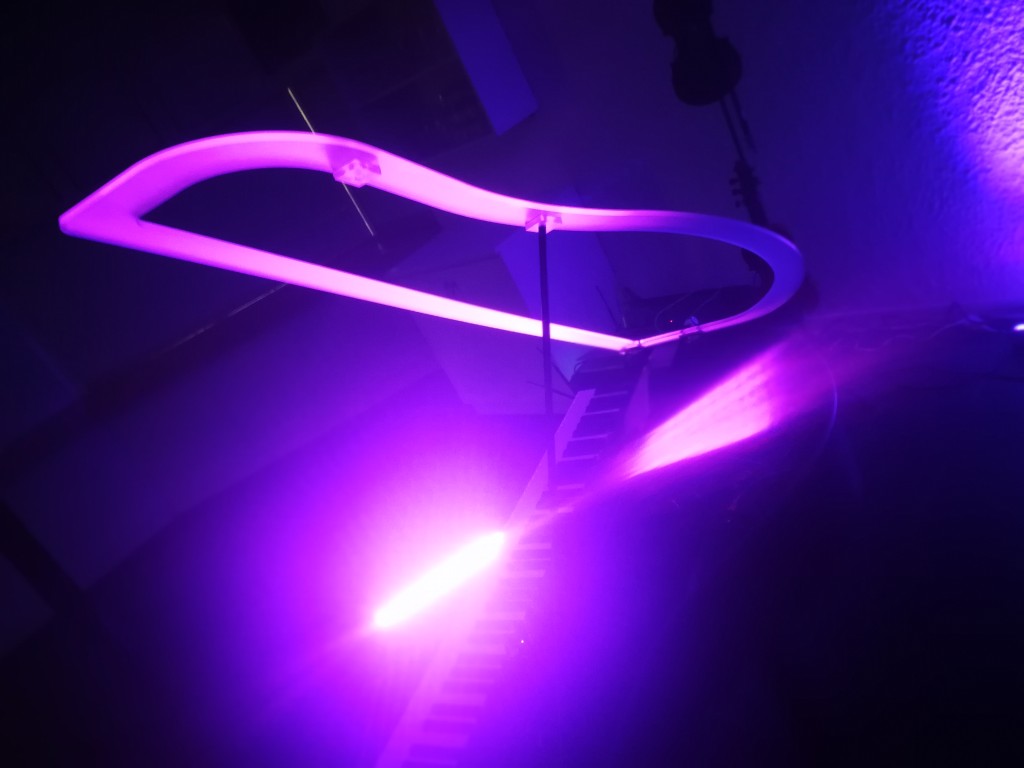 Thursday 26th
"Vetlanda Näringslivsgala"! Great venue, Great Event Producer, Great show!

—————————————–
Friday April20th
70 exclusive customers/clients in a big bank in Malmoe. 2 artists!
Some Grand Pianos just fit in the elevator!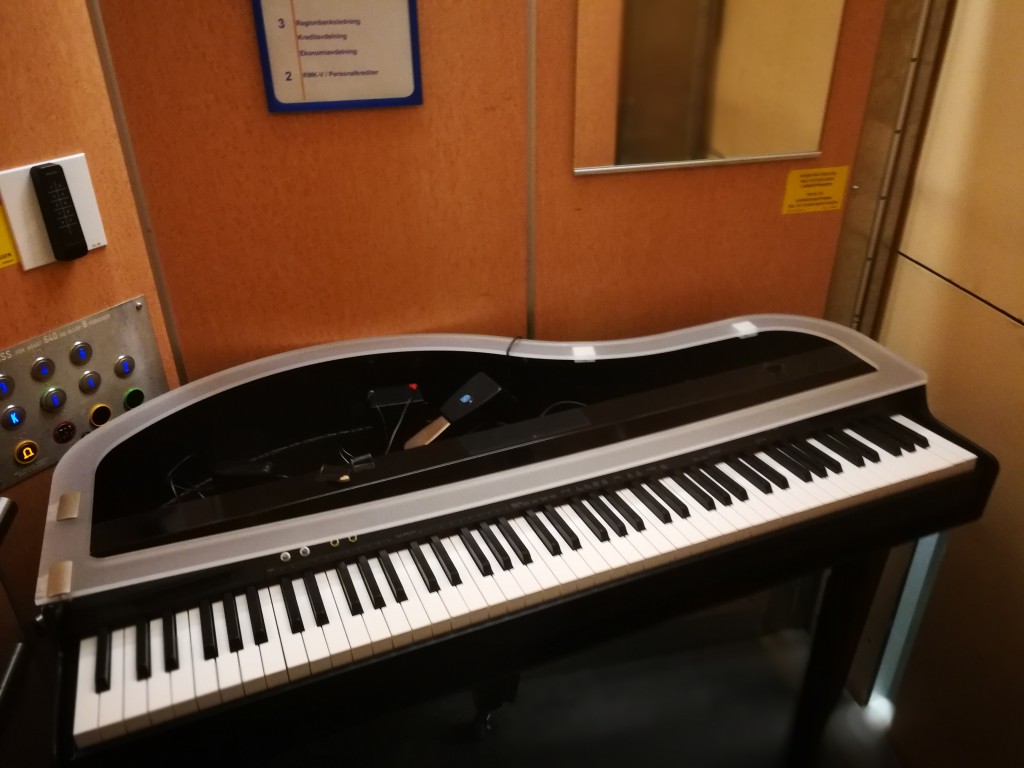 April 13th
Another lovely day at work at Berns in Sthlm! What a great audience! Bilder:Bosse Johansson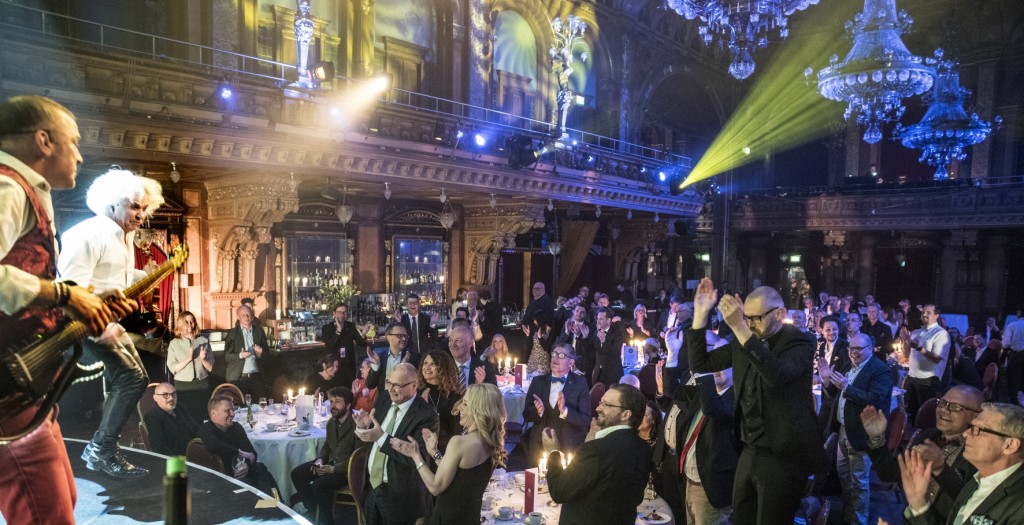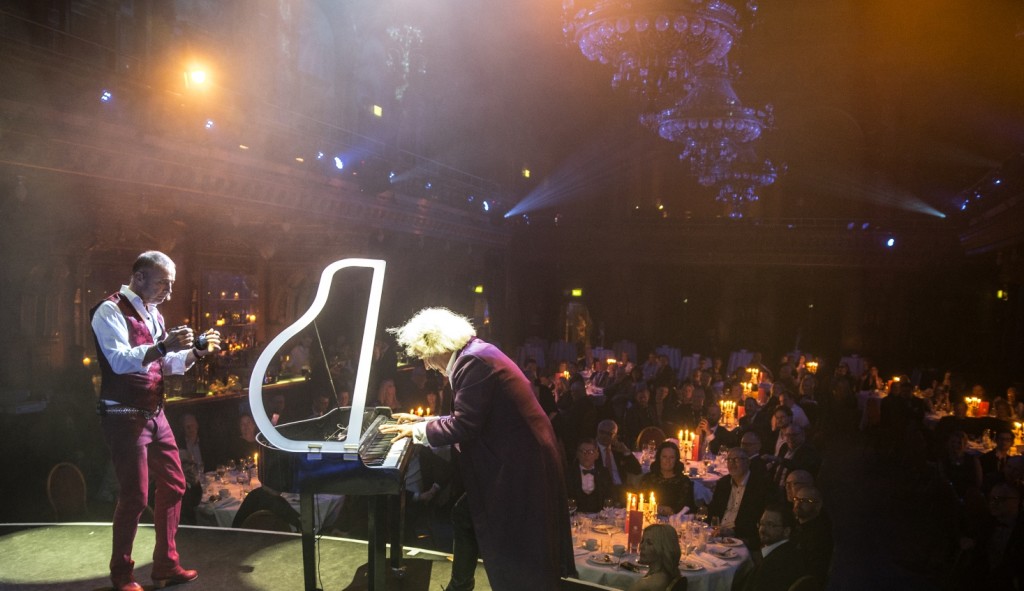 April 16th
En underbar Måndag inför 3 kvinnor & 37 Män & 1 Landshövding! Exklusiv föreställning i den mörka skogen i Småland!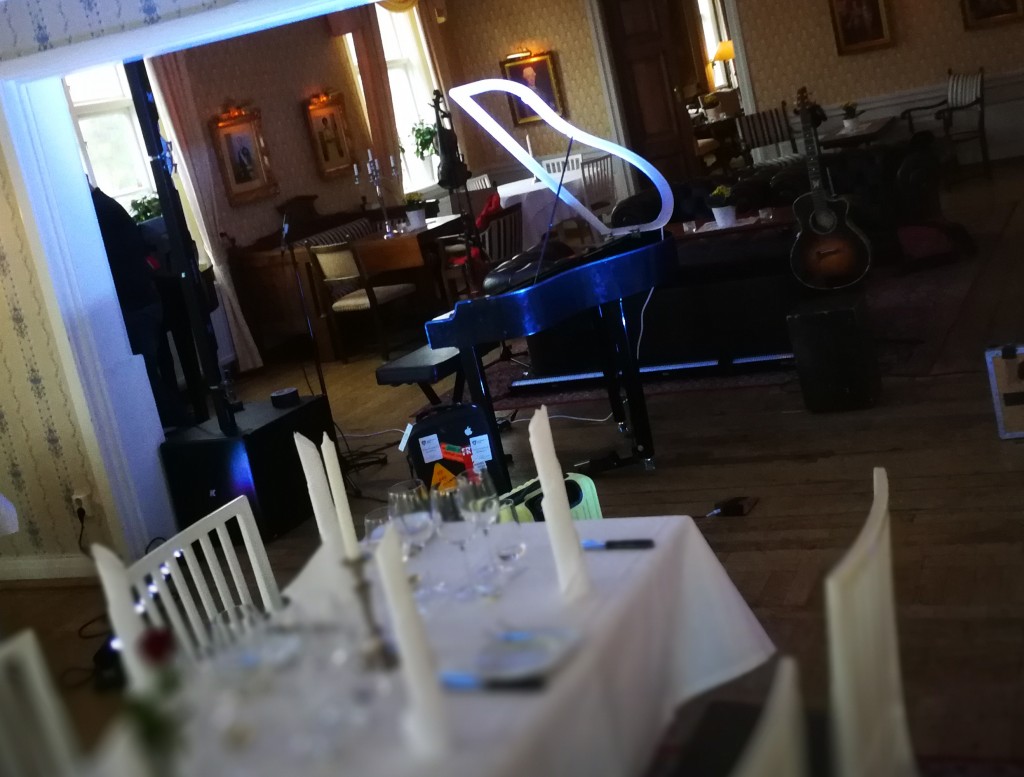 April 14th
And then for Halmstad…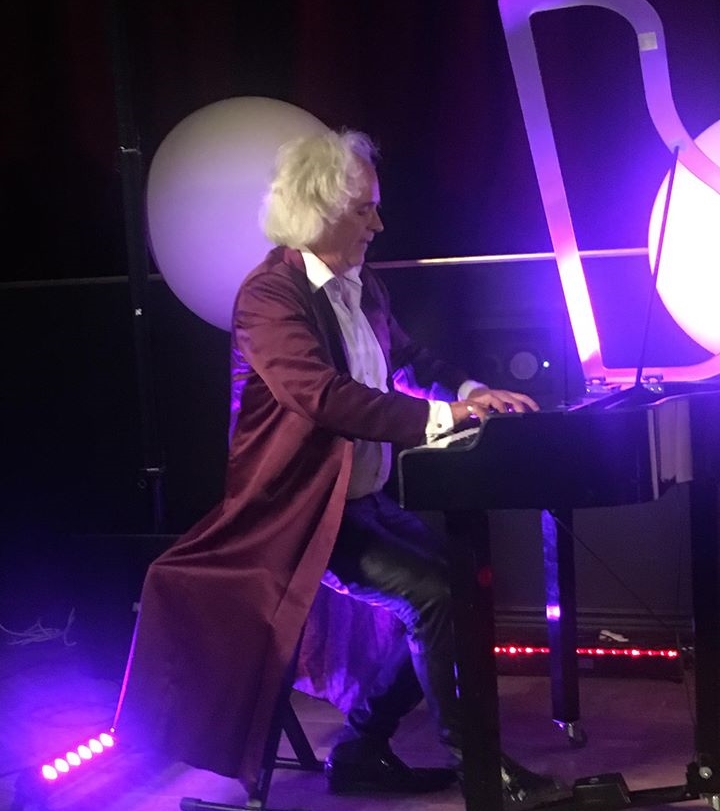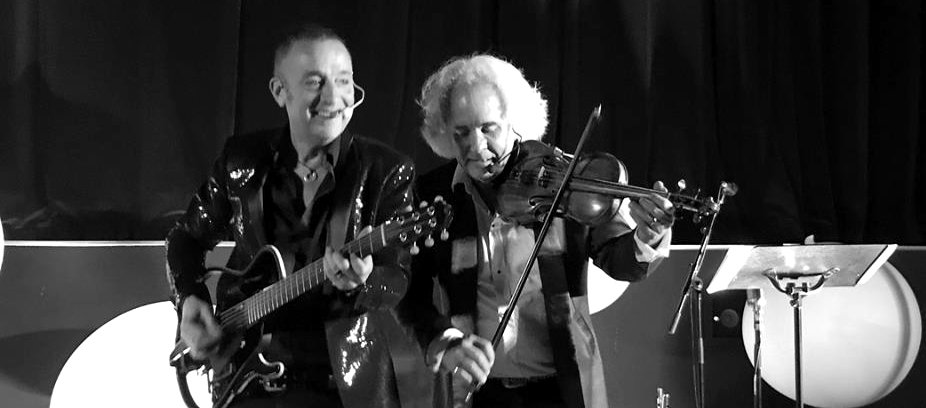 April 13th
Lovely night at Berns, Sthlm, Sweden. Before doors, tables & soundcheck.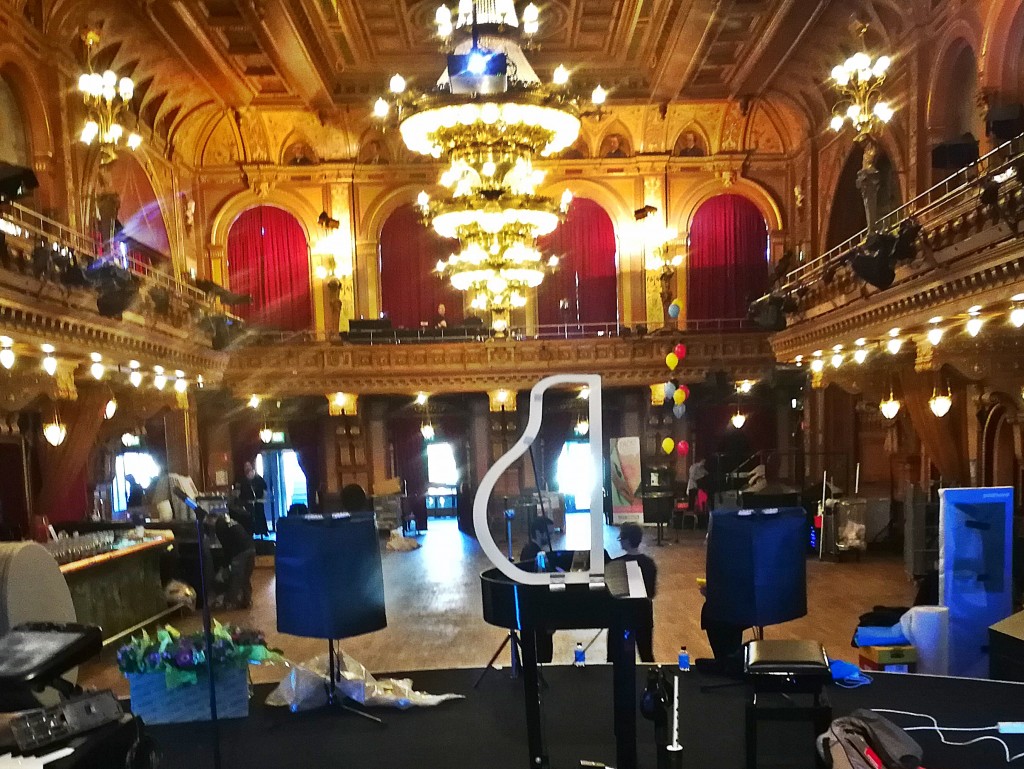 Concert/Show Yesterday!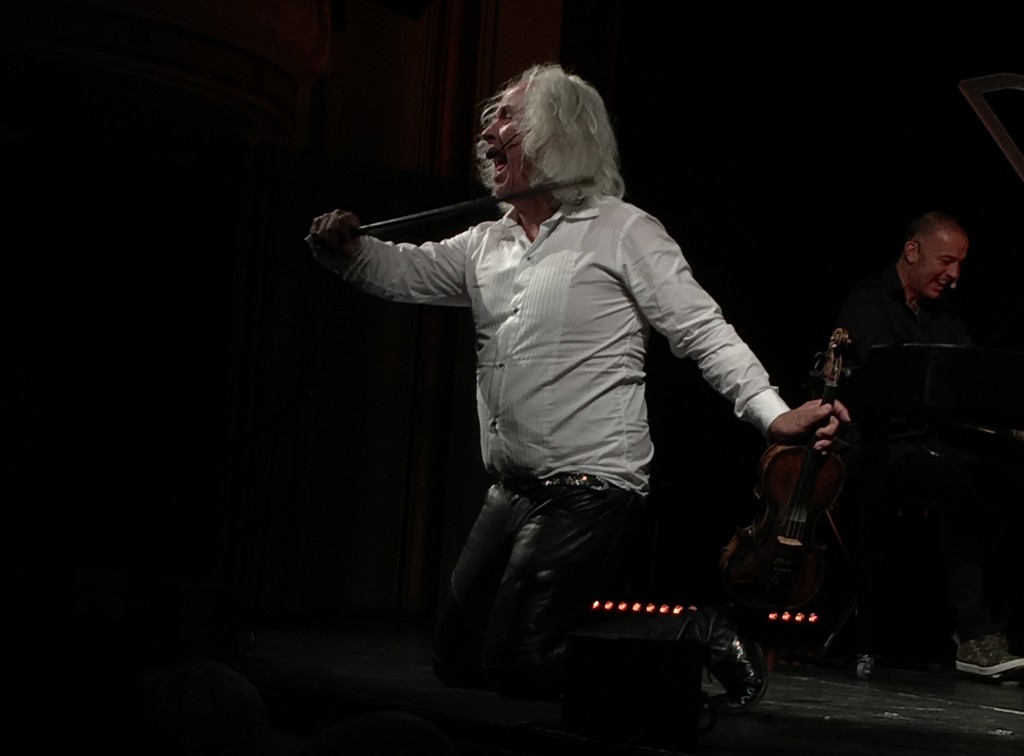 March 17th
We are ready, are You??????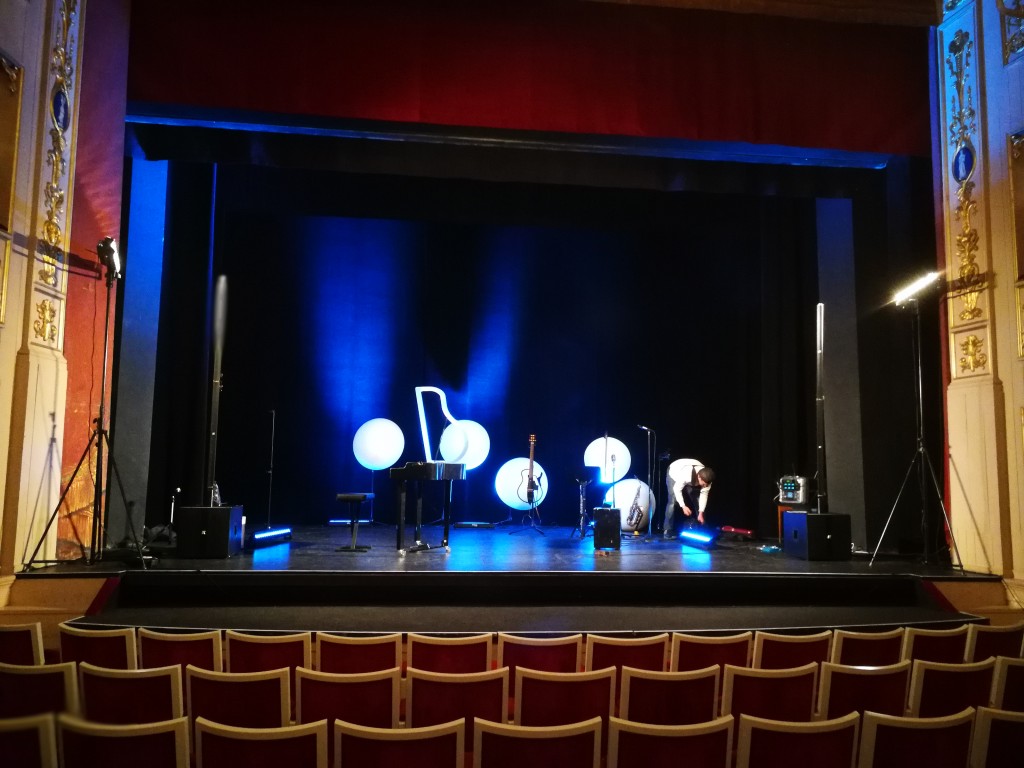 Heaven in Jönköping, March 16th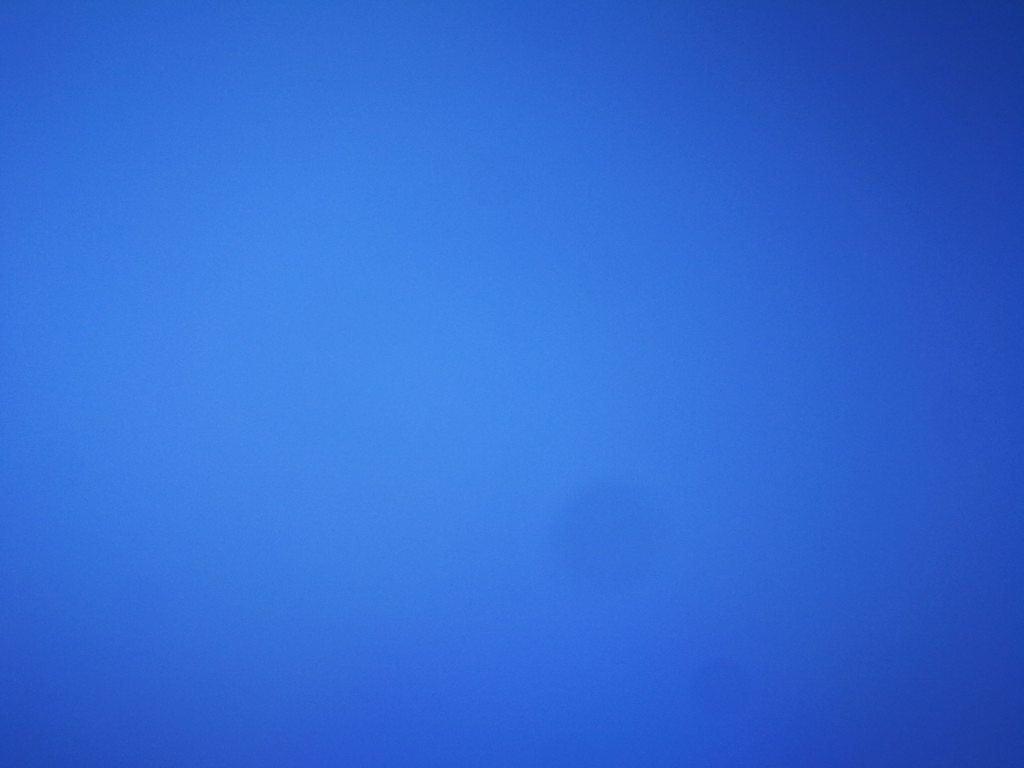 Nice venue this Fiday in Huskvarna! It started up nice & easy and ended up like….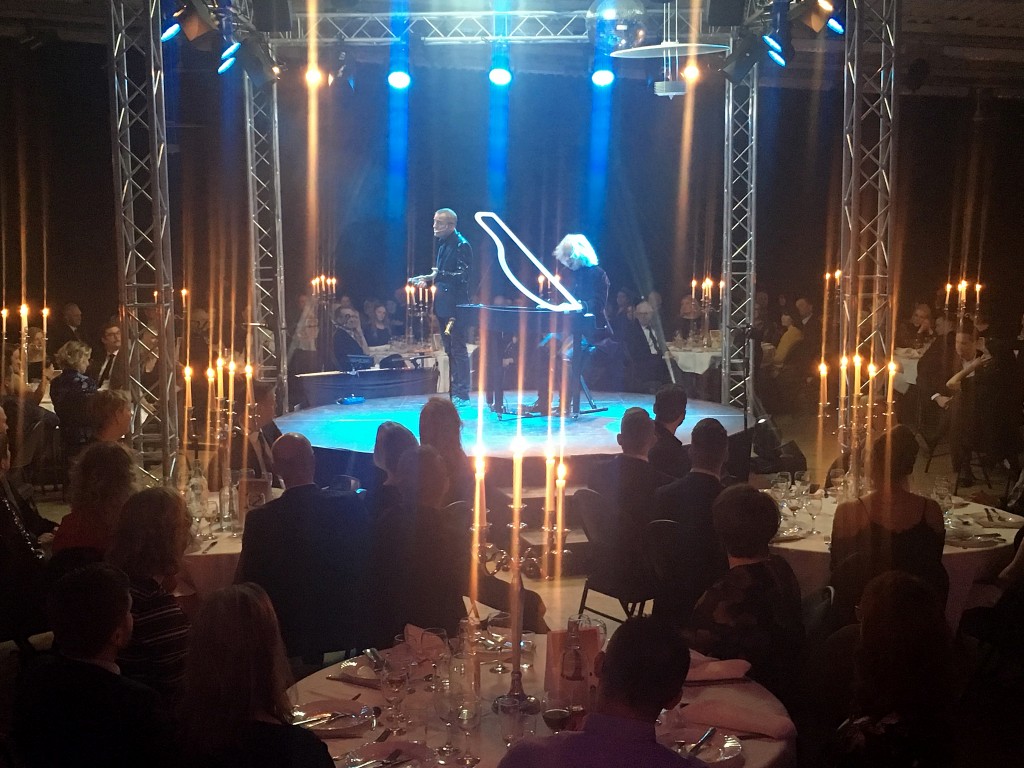 March 15th! Short cut Skövde(Swe)!
Short cut Glasklart, Malmö(Swe)
Rehearsal in the studio in Malmoe! Lets go to SKÖVDE tomorrow nite!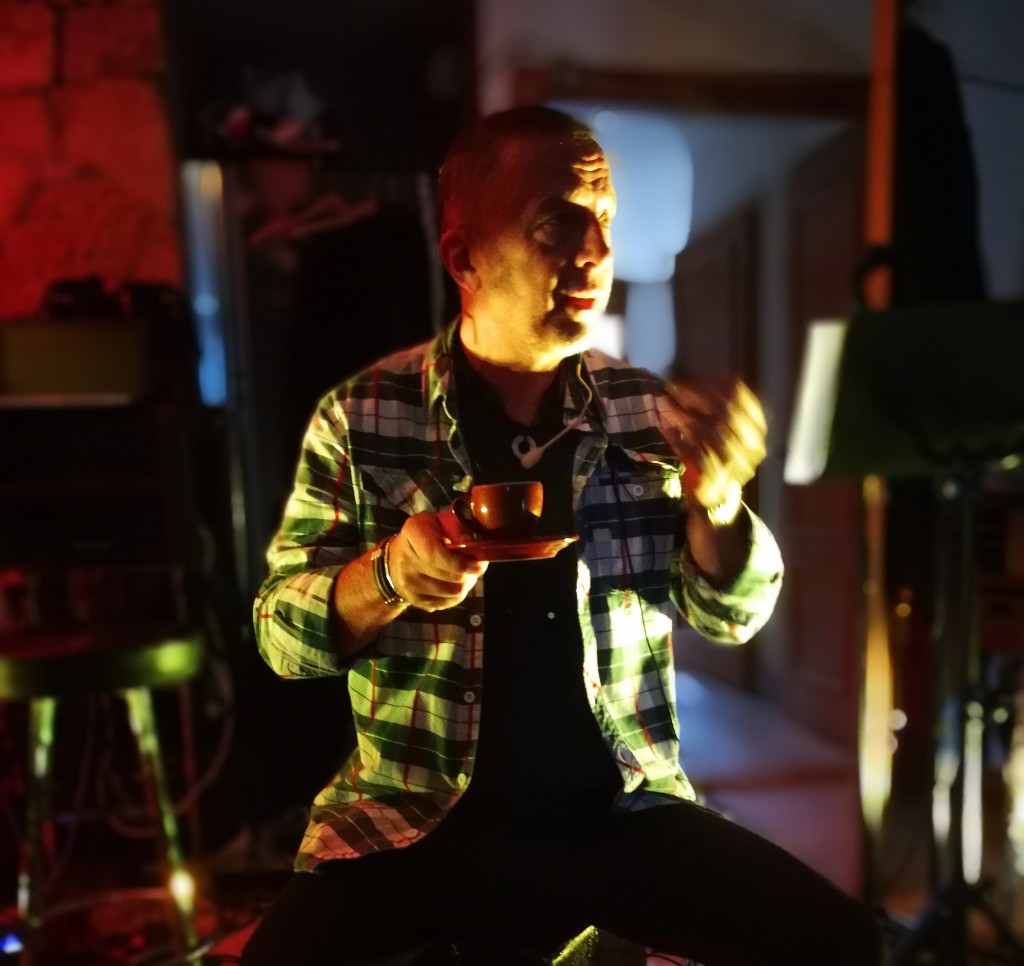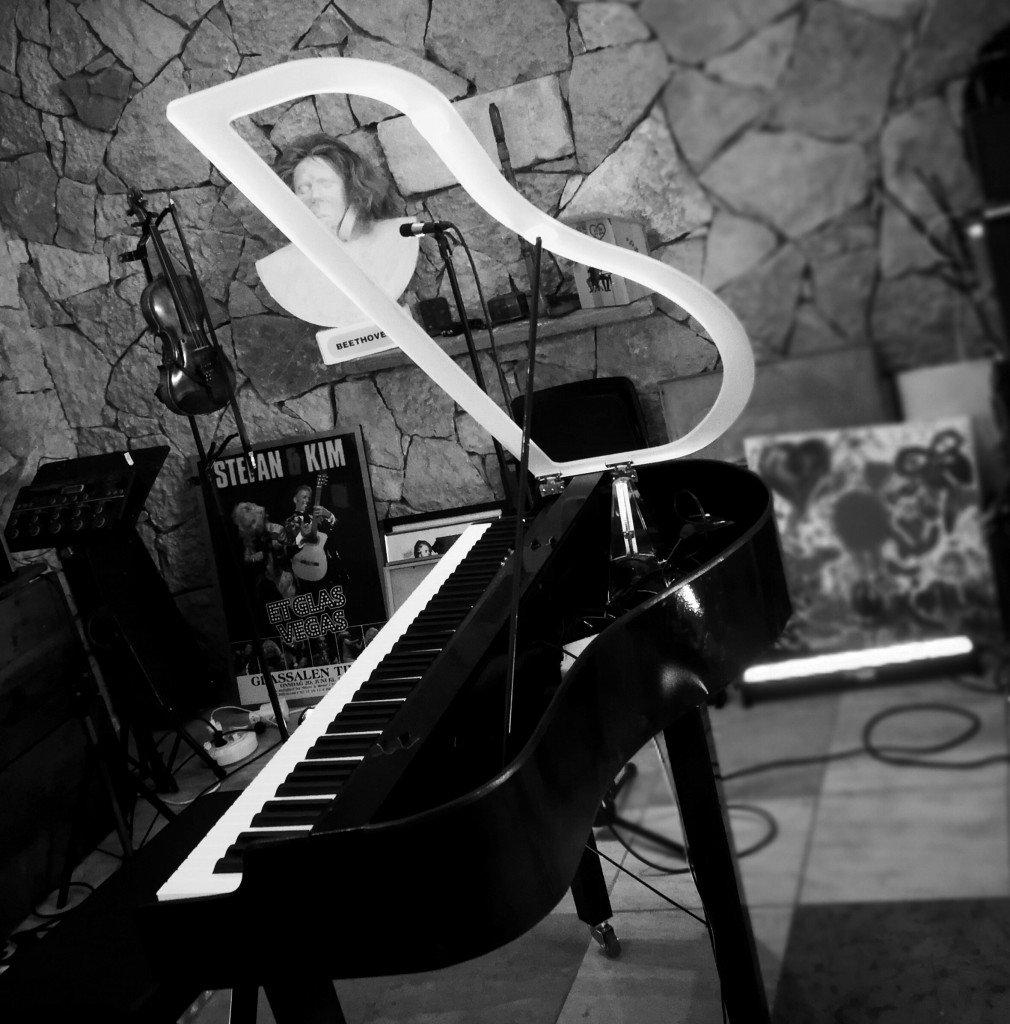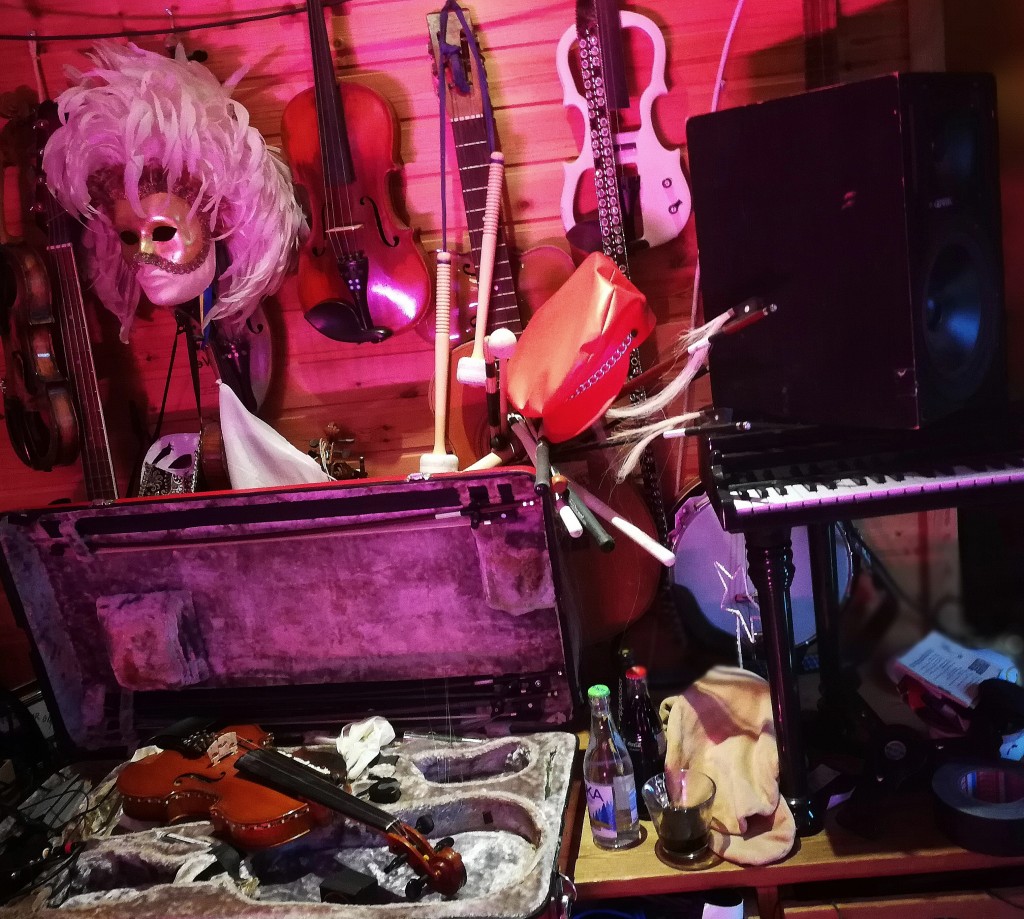 Great gig,great venue!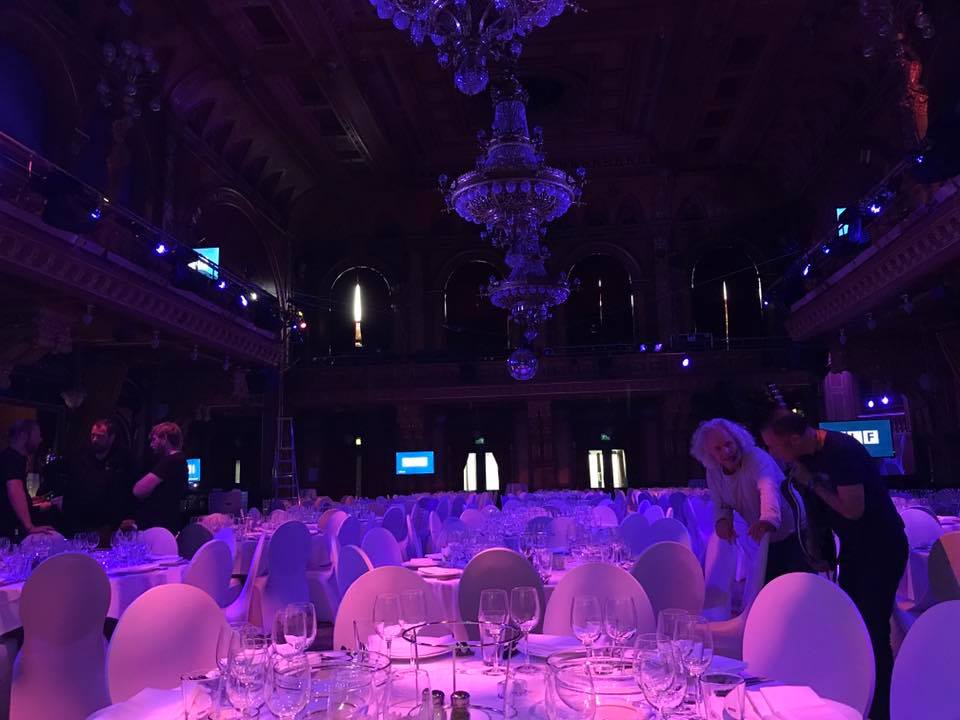 March 2nd! Spot on the last note on the opening nite, on the new tour!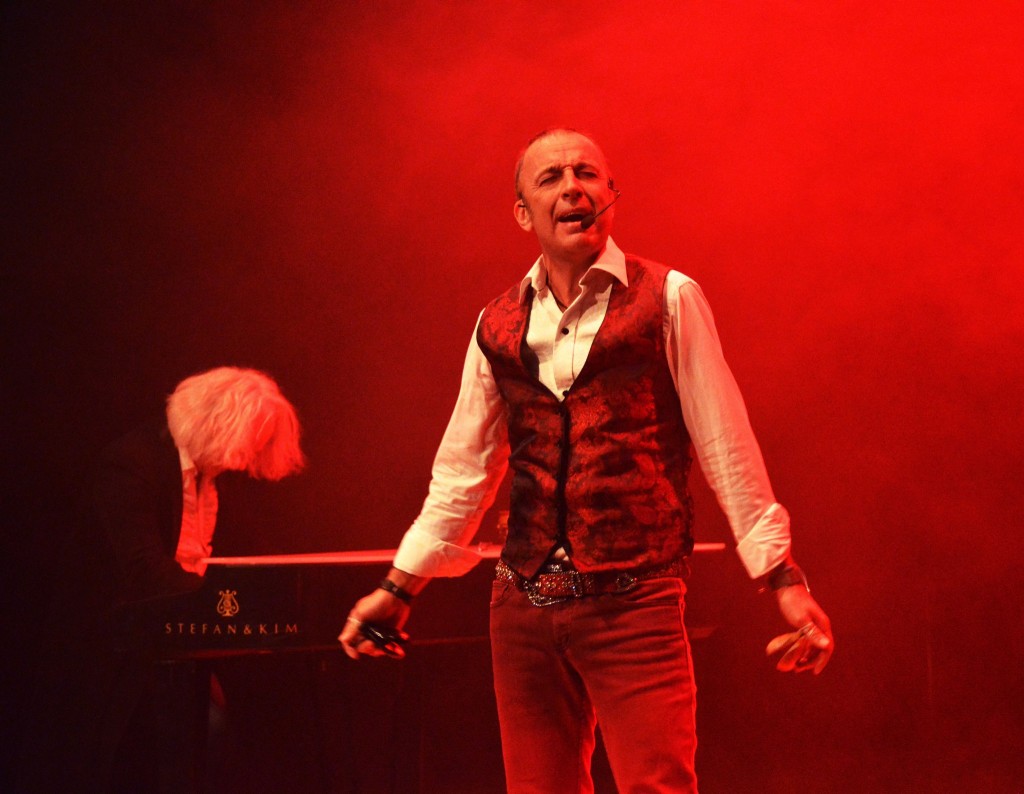 In the middle of the bubble!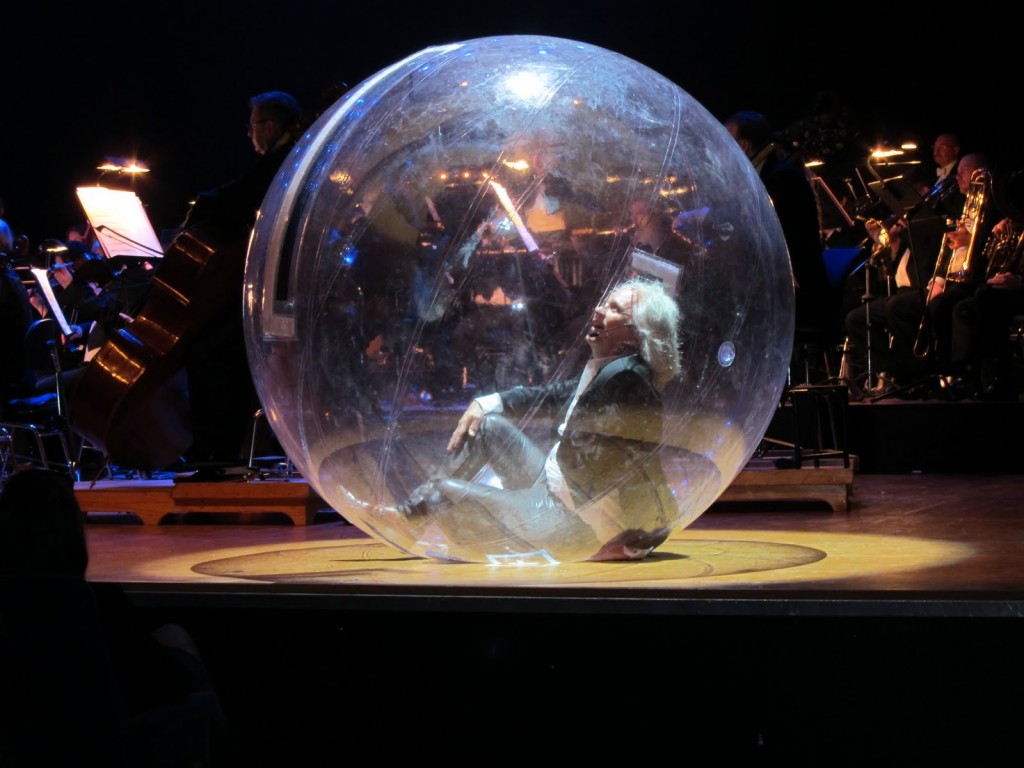 Another fabulous evening, this time in Sthlm(Sweden)
February 22th
Gala evening in Borås! What a nite!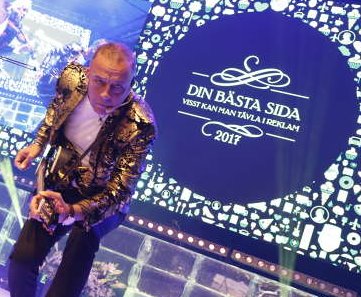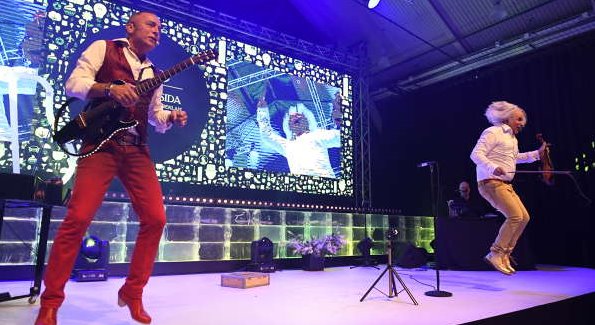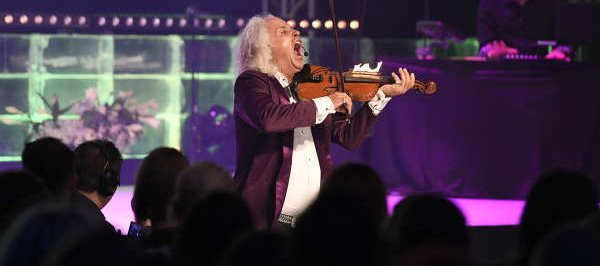 Preparing for show far from home!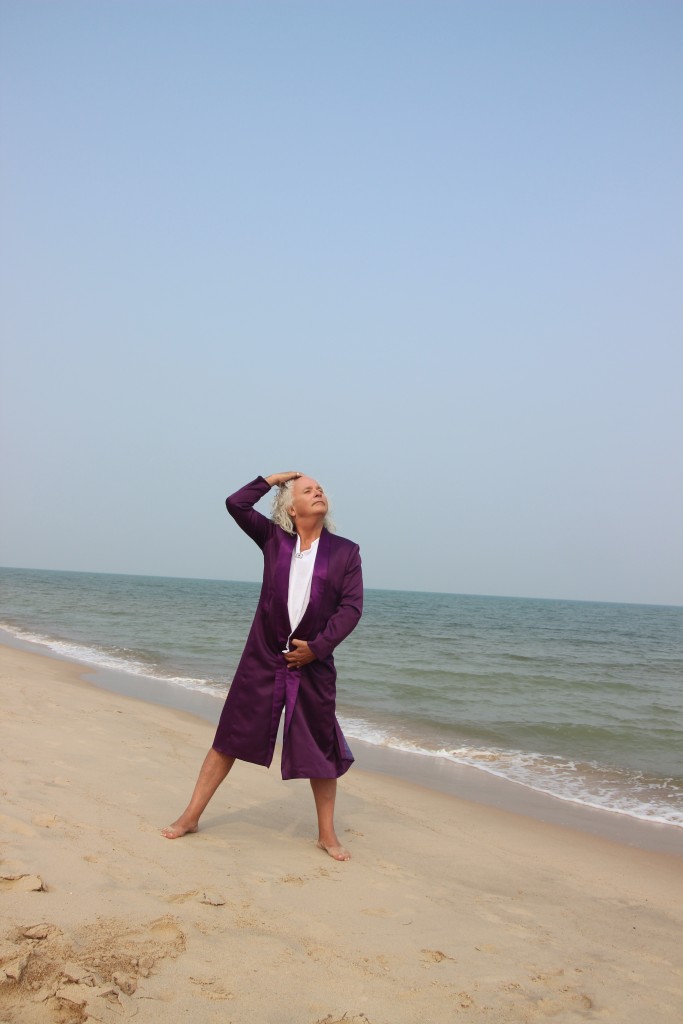 Back in Sweden again…..boring highway, nice gig!
Marbella!
The day before yesterday January20th!
Yesterday January 19th!
Soundcheck again!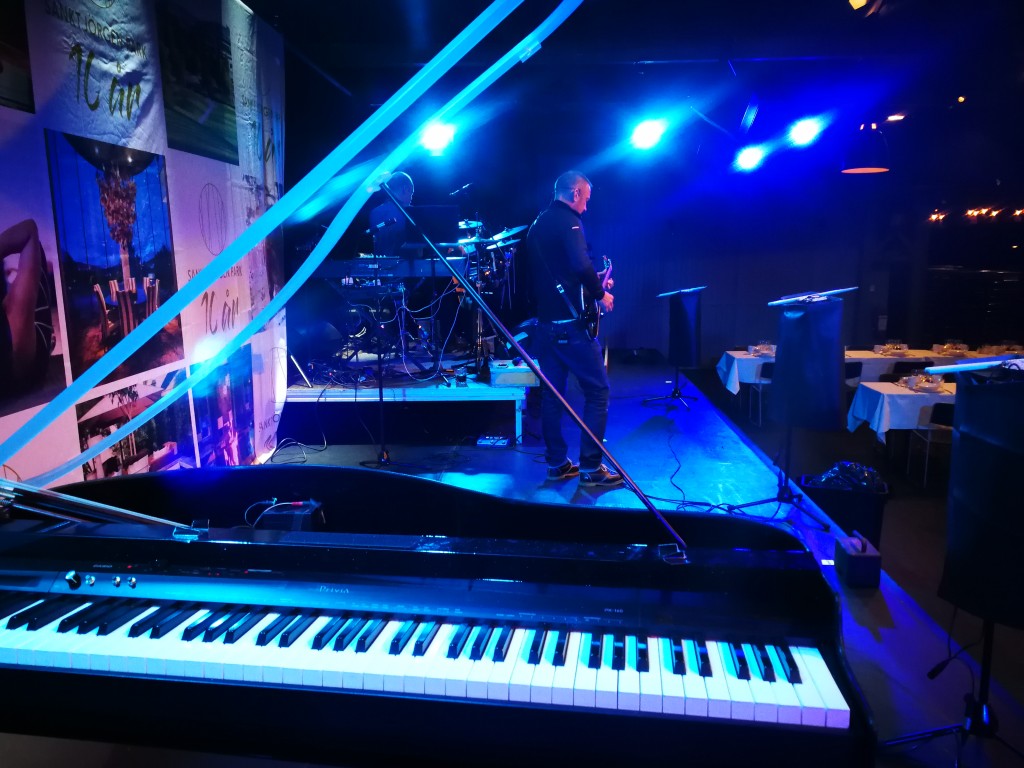 2018! First show this year! Just Before……who´s that?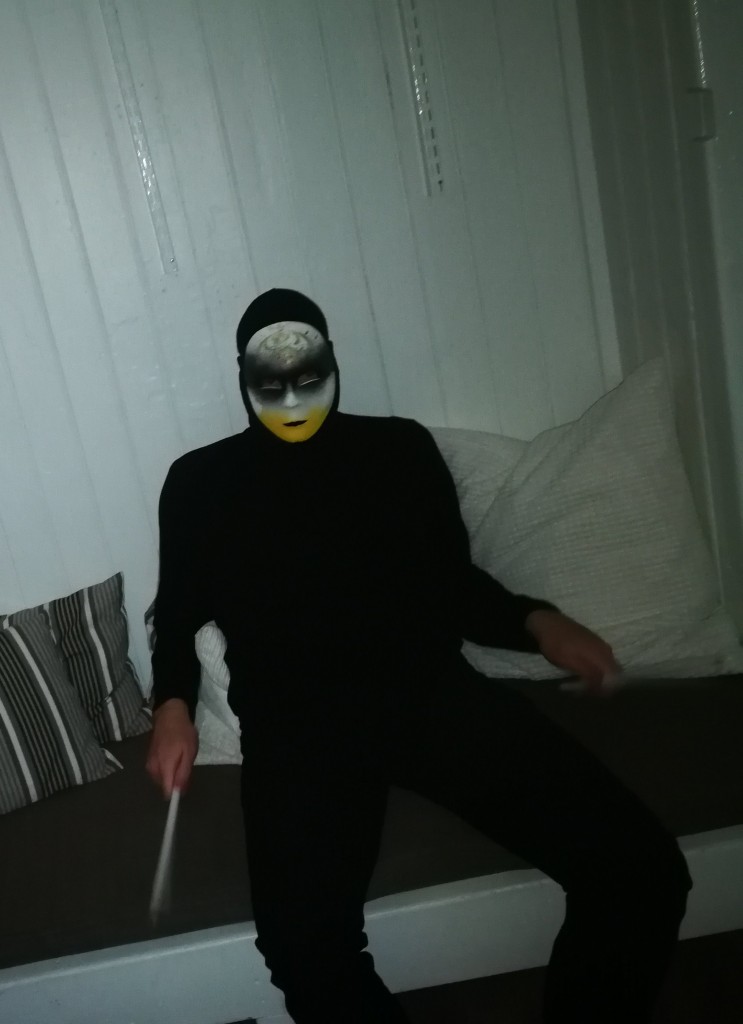 Another fantastic year, 2017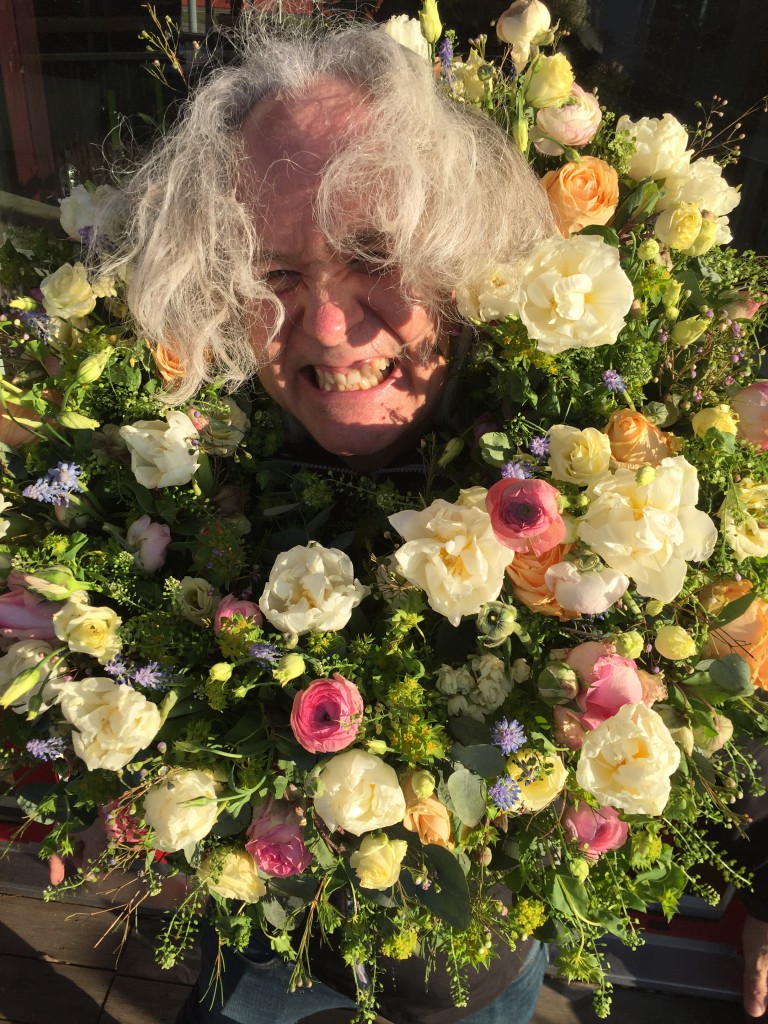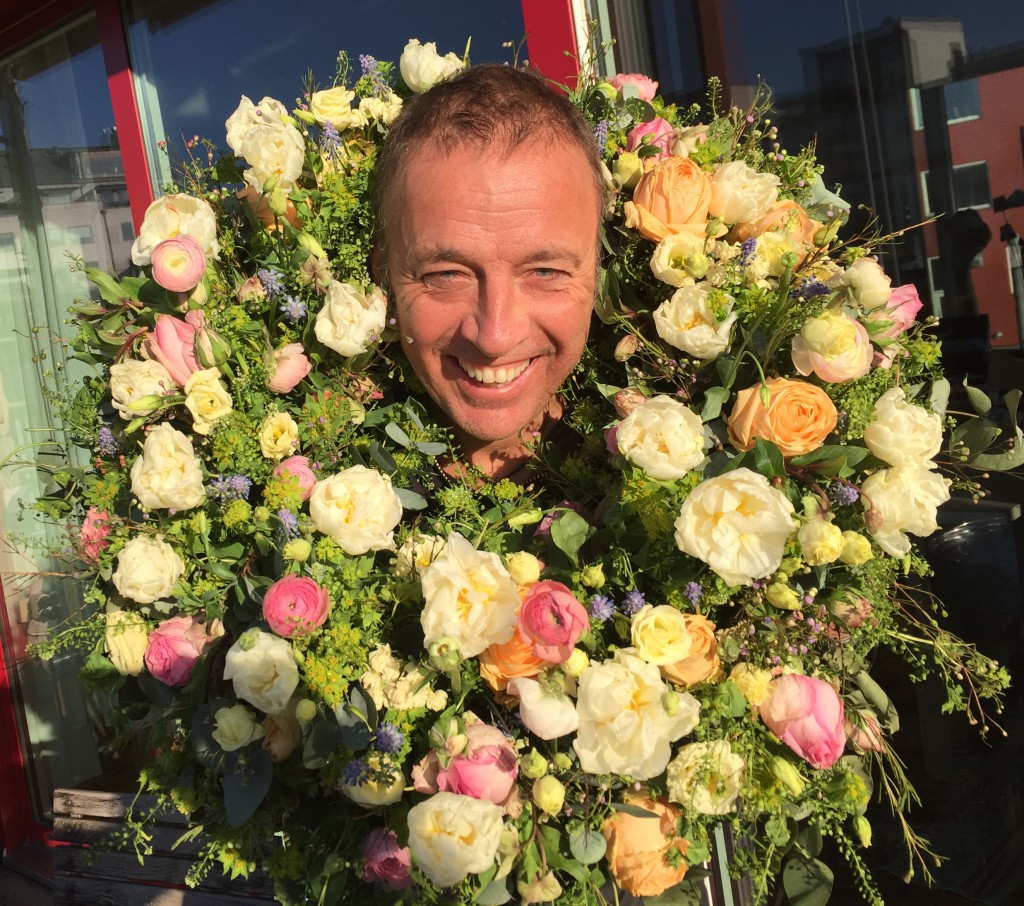 Fantastic tour through Sweden, in big and some smaller Concert houses!
We went for Kalmar Theater!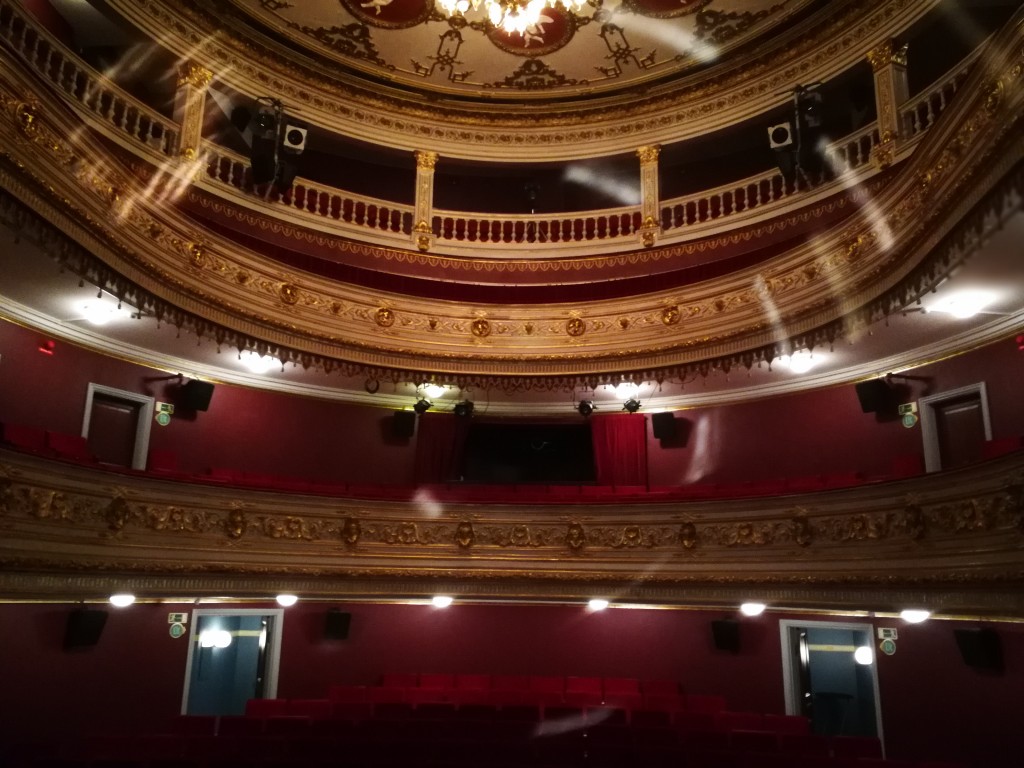 And Växjö Theater:
Lund!
Ystad!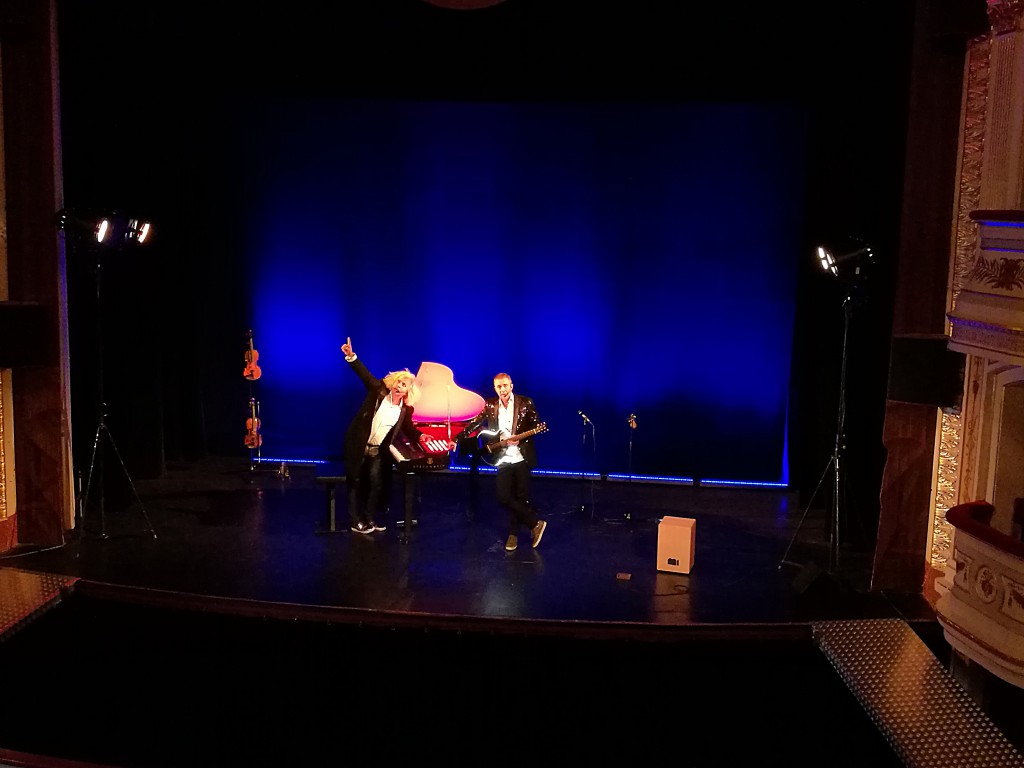 And a lot of other places……………….and ended up with Christmas Show in Gothenborg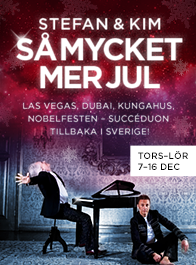 At the City Hall in Sthlm!
Show in Zaragoza!
ICA, hundra år!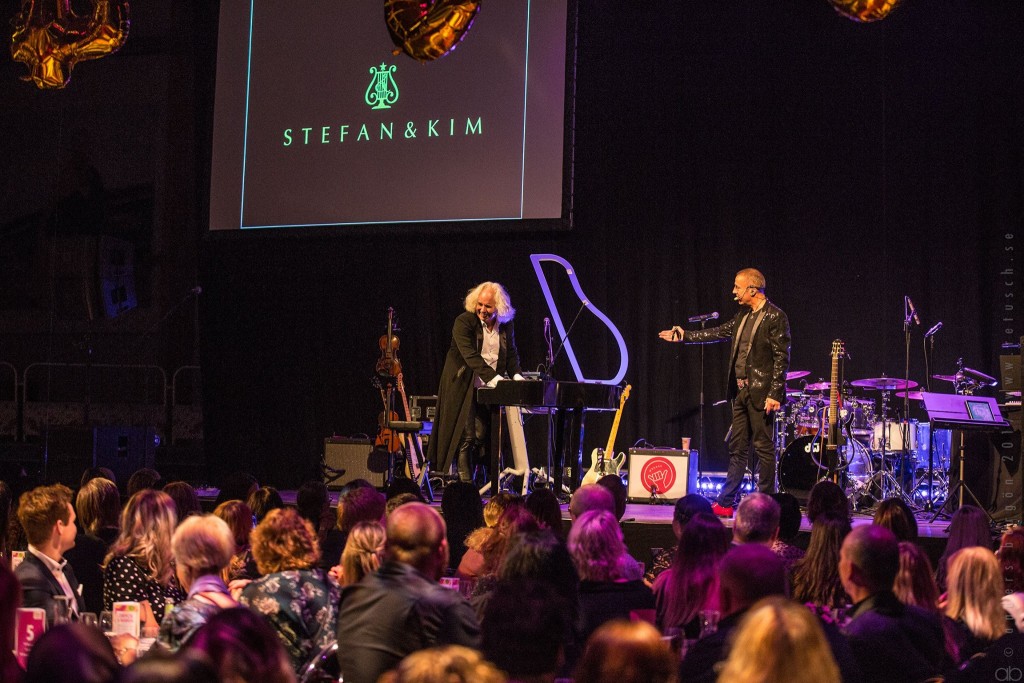 Berns salonger!
Helsinki!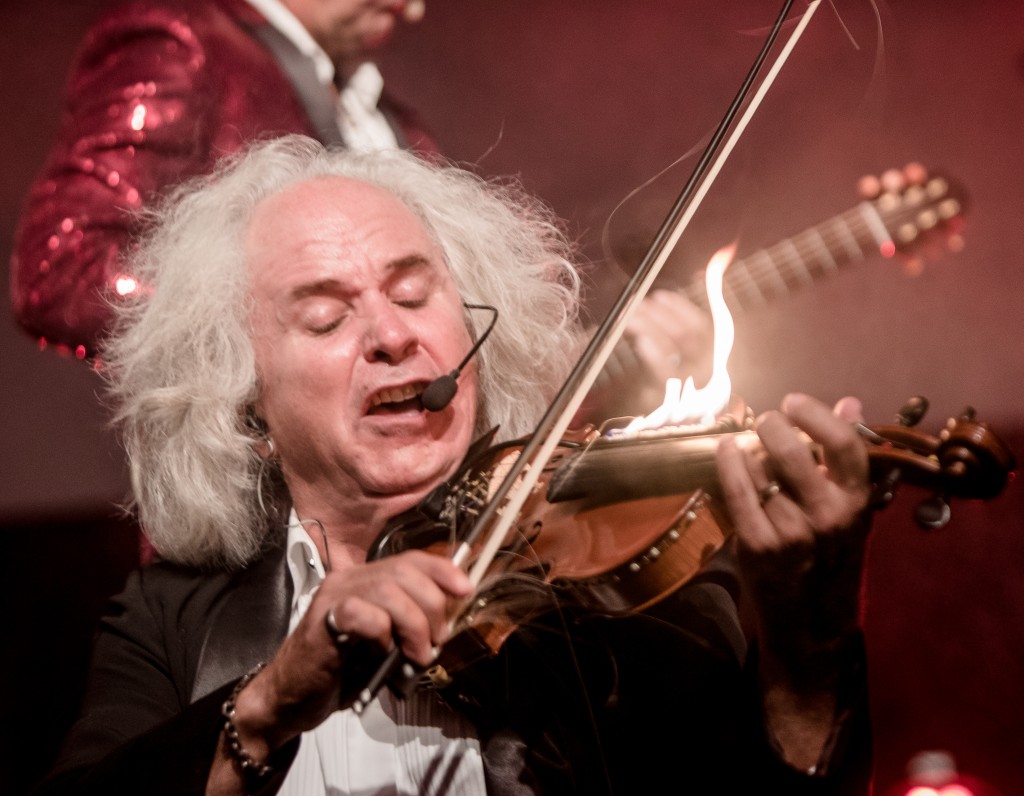 Stefan, right in the middle of the audience!(Bild: David Thunander)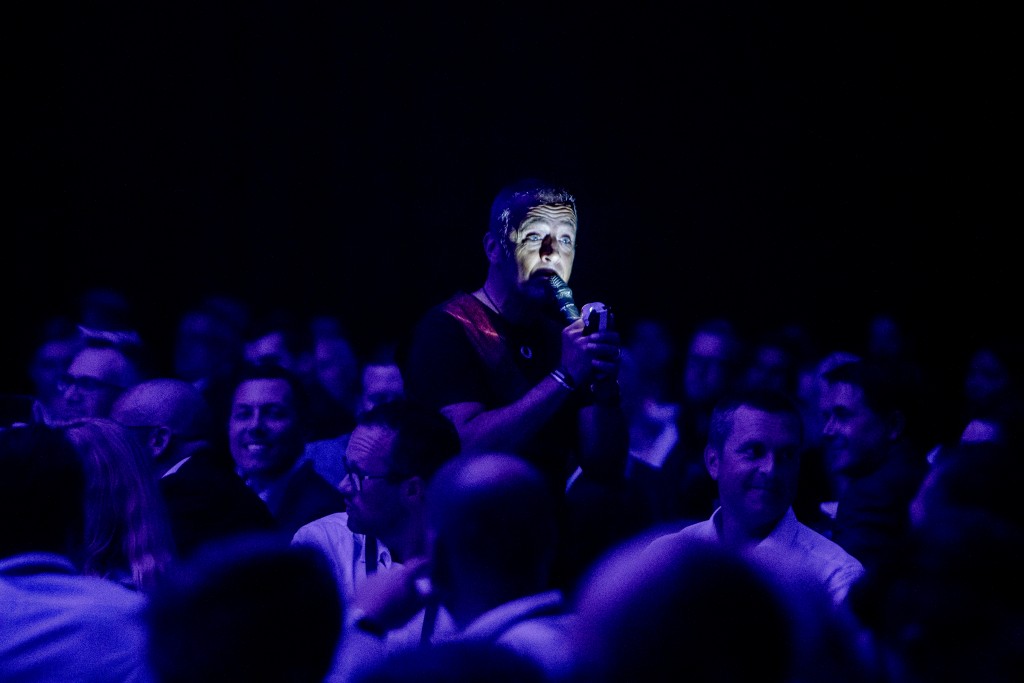 Recording session AGAIN at ALY studio, whats gonna happen this time??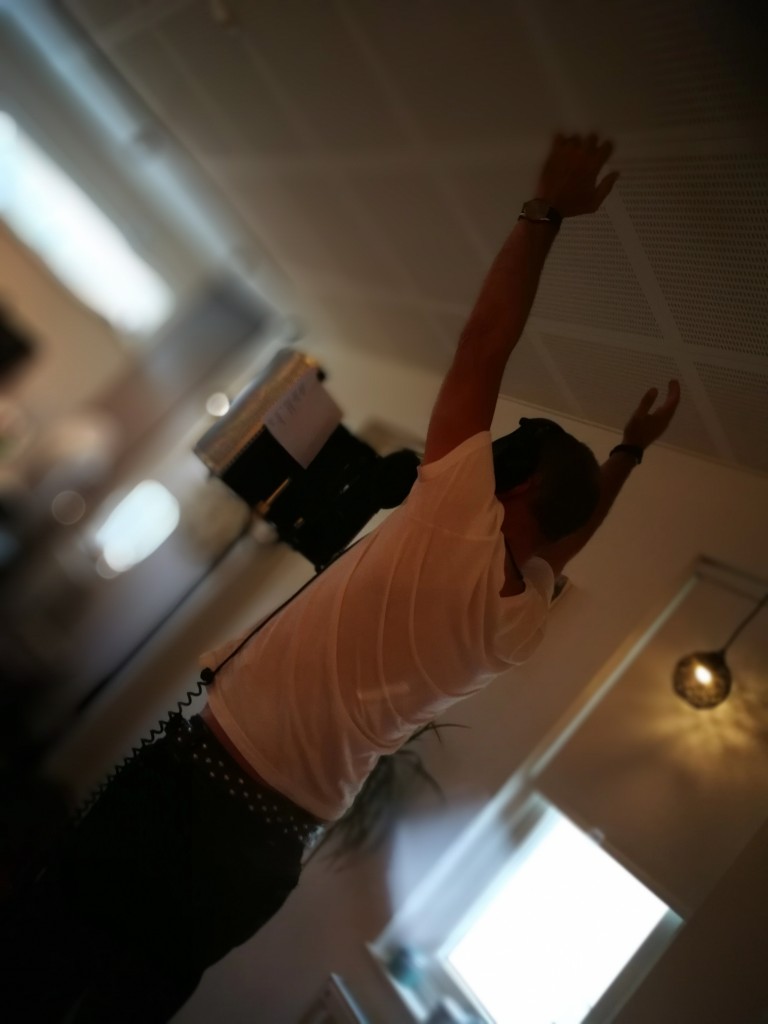 A castle in DK!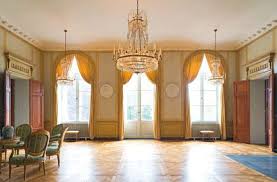 Summer time Concert in Sweden!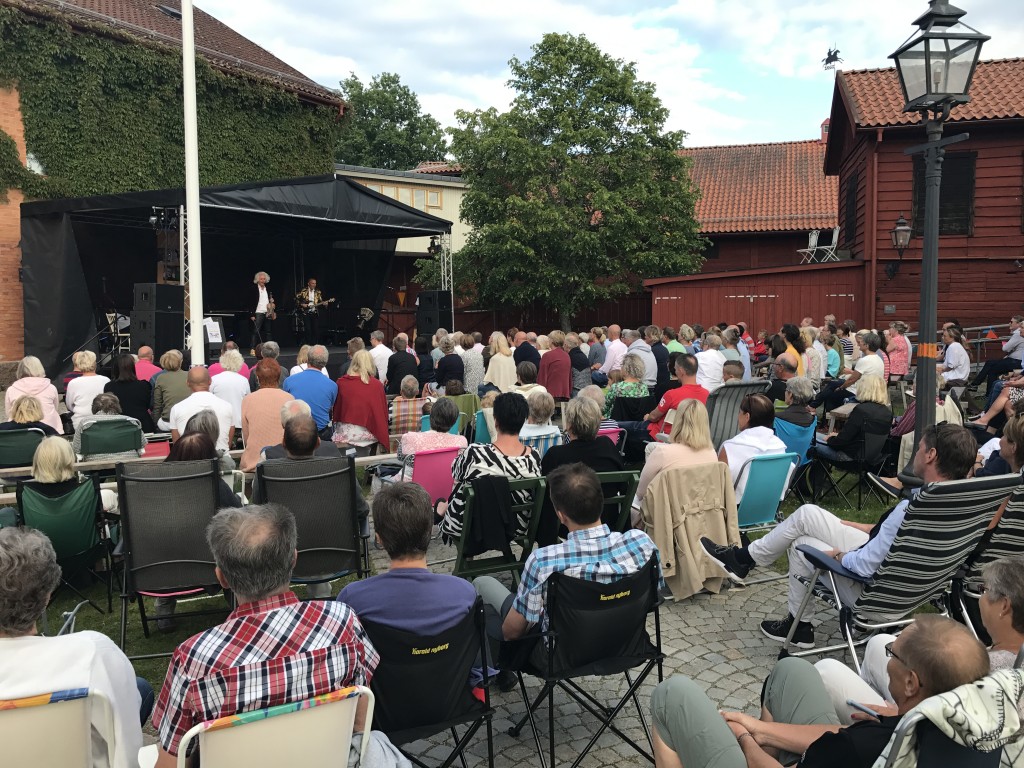 100 Years anniversary for AGA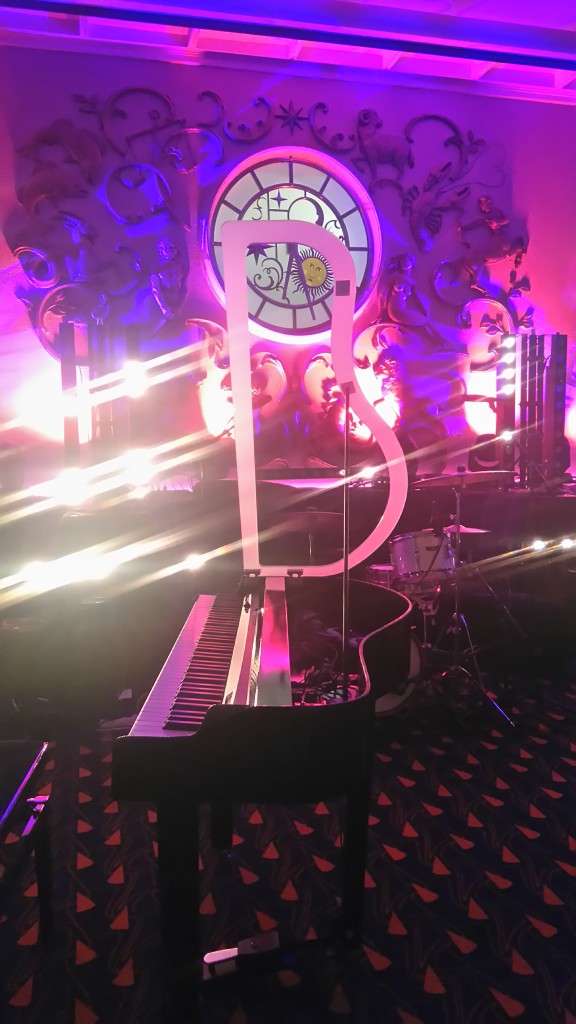 Screaming in Båstad Sweden!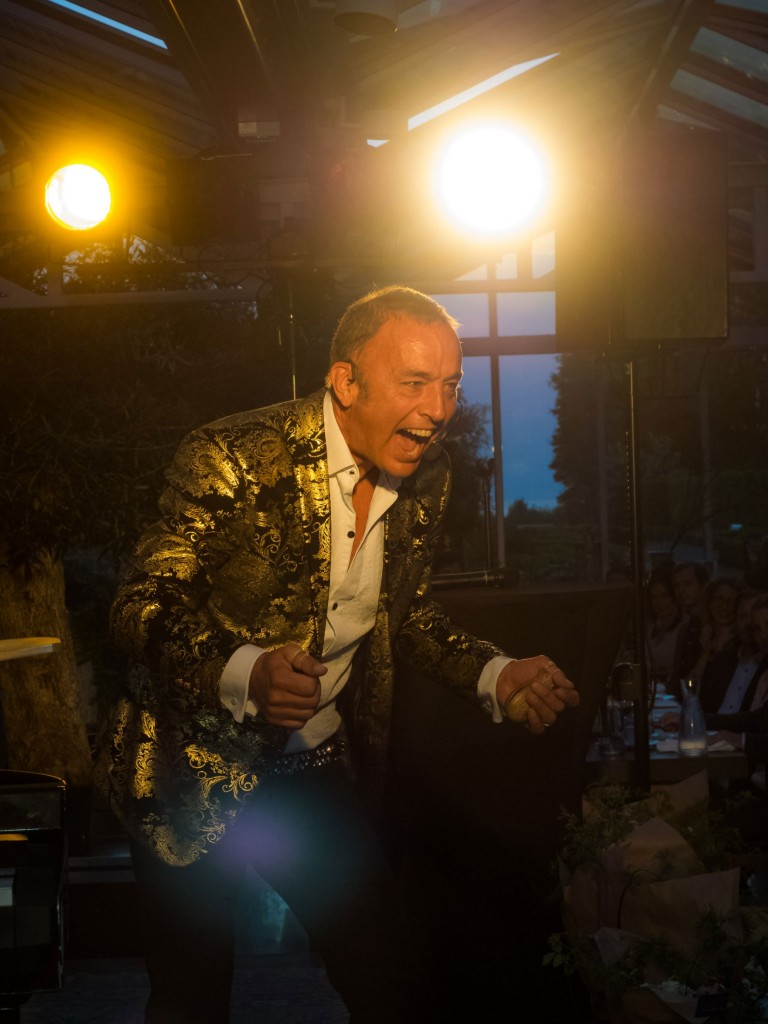 Porsche Show!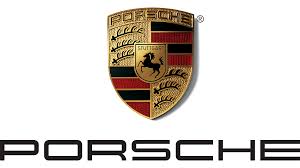 Another show at another castle!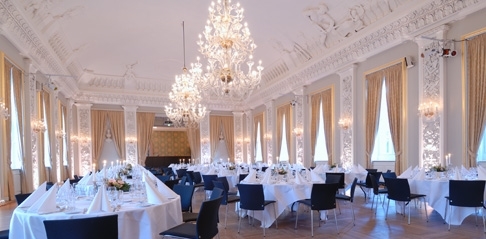 Kims violin in Halmstad!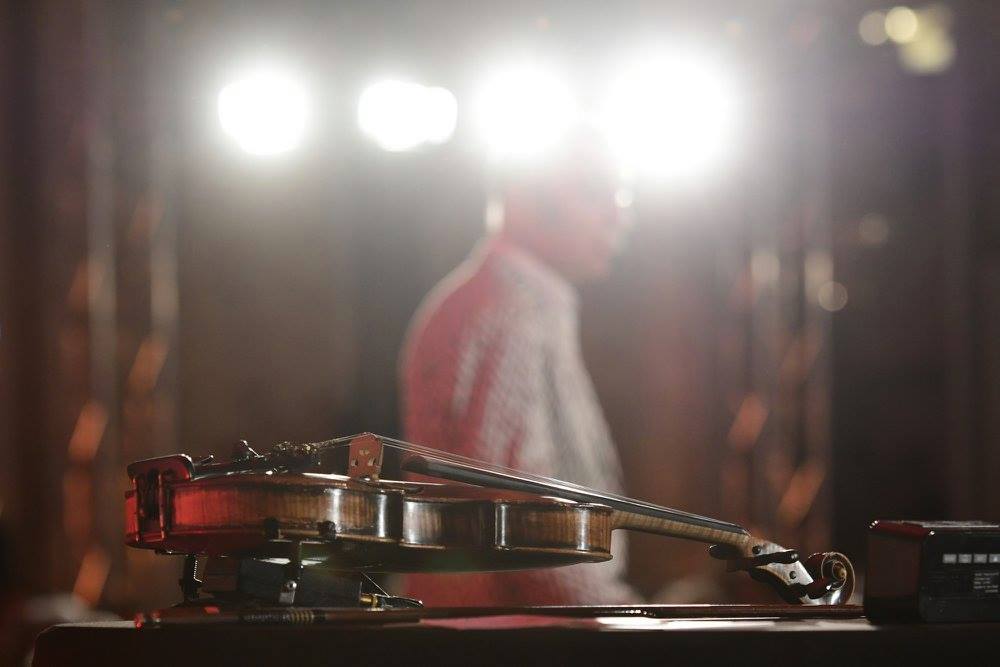 Standing pianist at charity gig in Malmö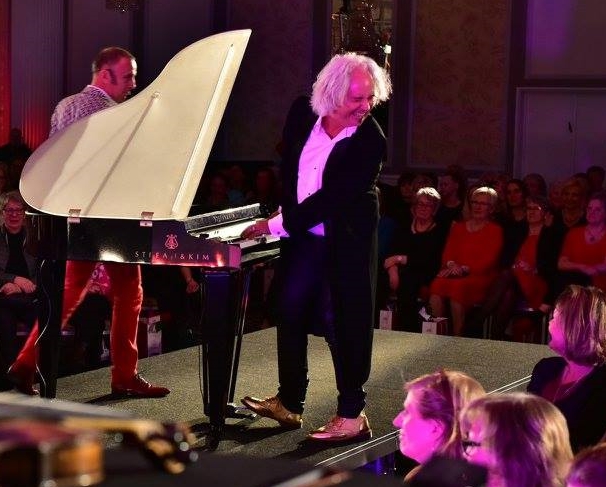 Another day at work! Microsoft show in Stockholm!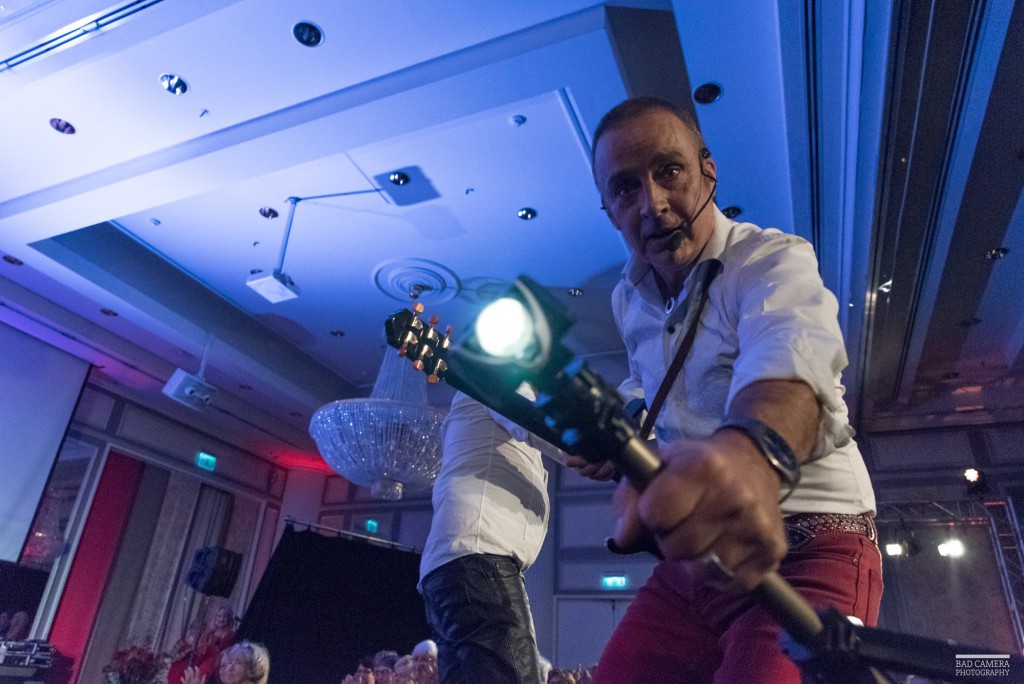 Vetlanda right in the middle of Small-land. International audience out in the Woods.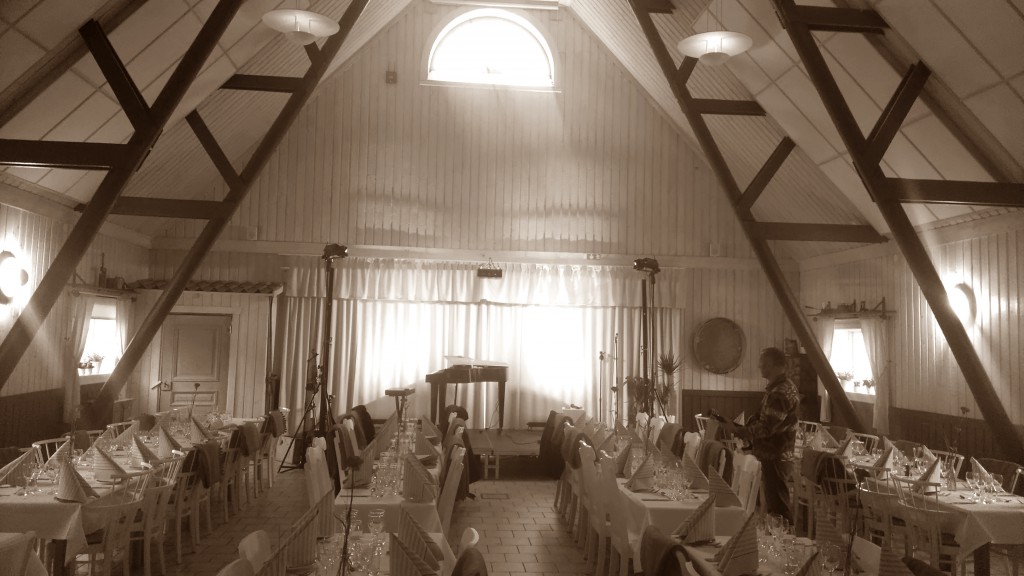 Fully booked show in Malmö!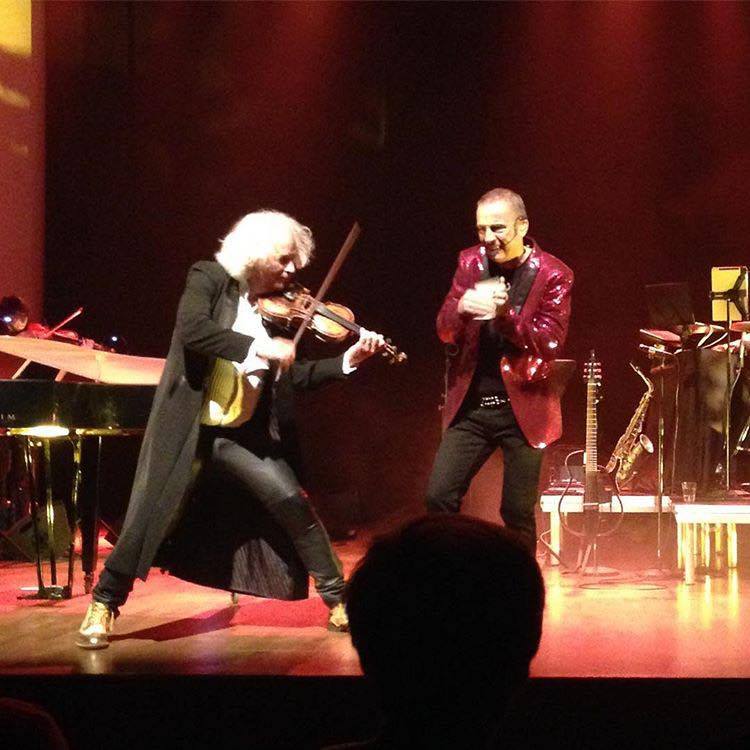 Summer Party in Winter time in Copenhagen!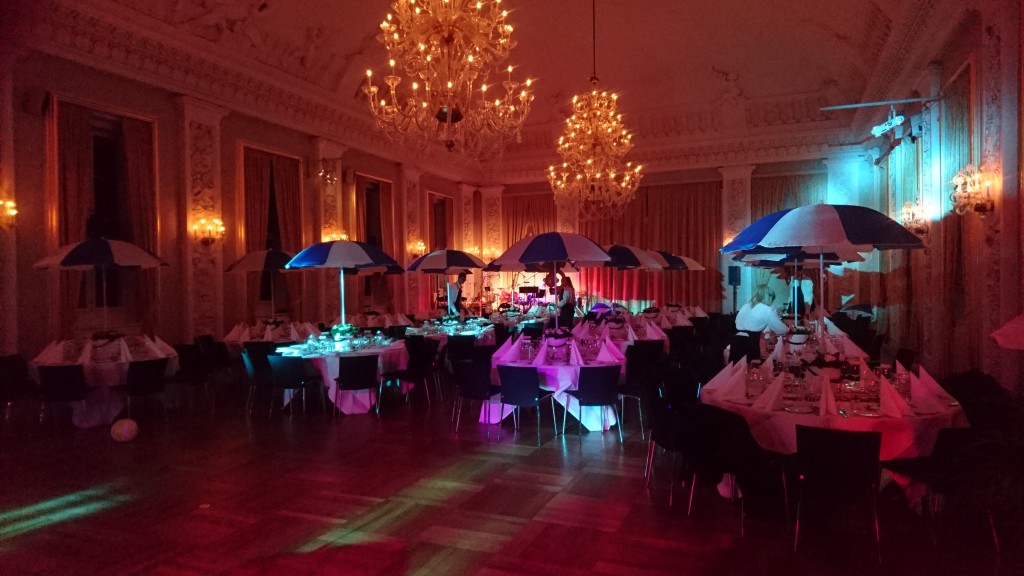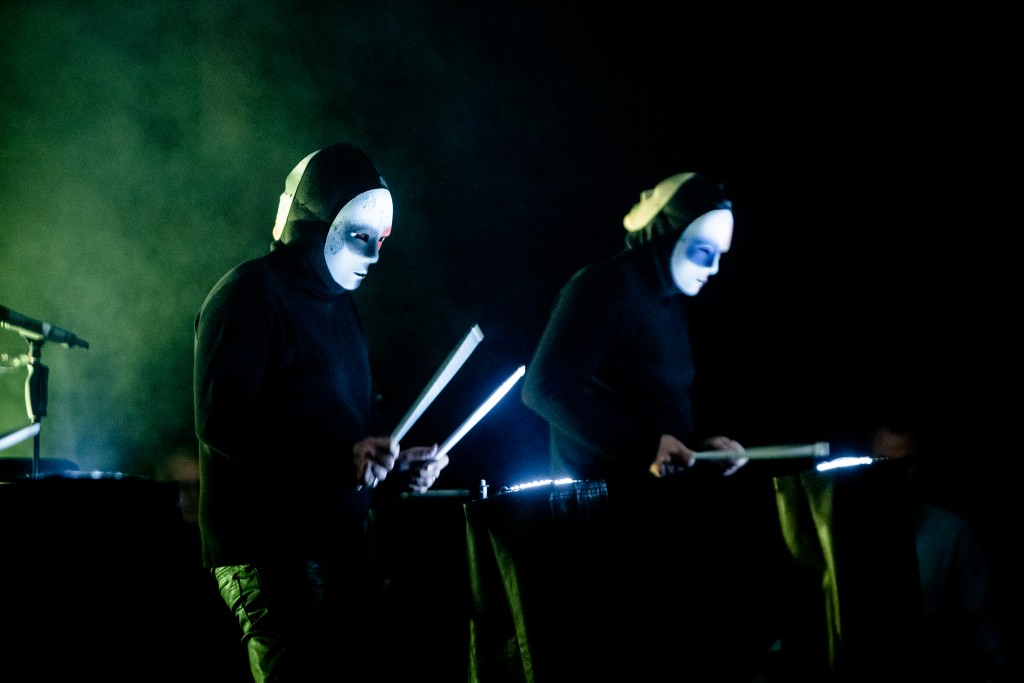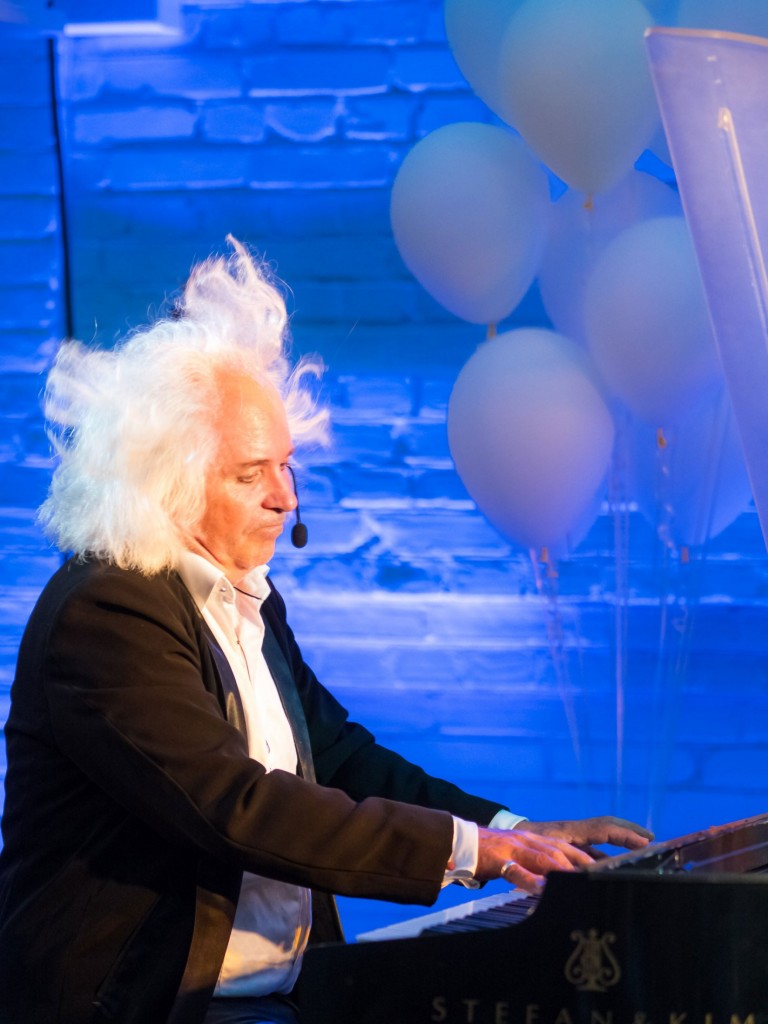 A taste of 2016!
Show in Vietnam with Stefan & Kim and Roshy! Just Before doors
Show in tent in December!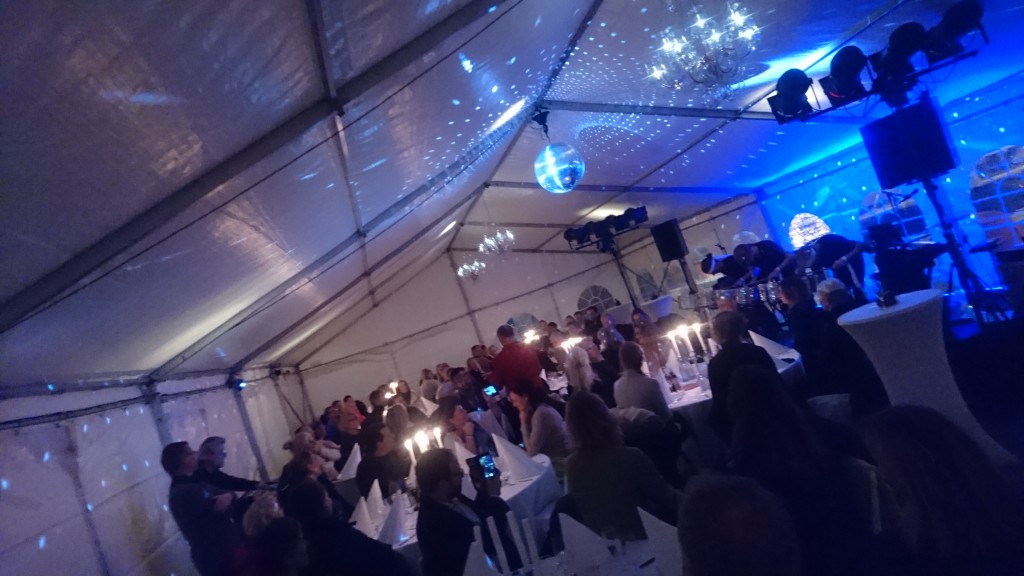 Show at Helsingborg Arena!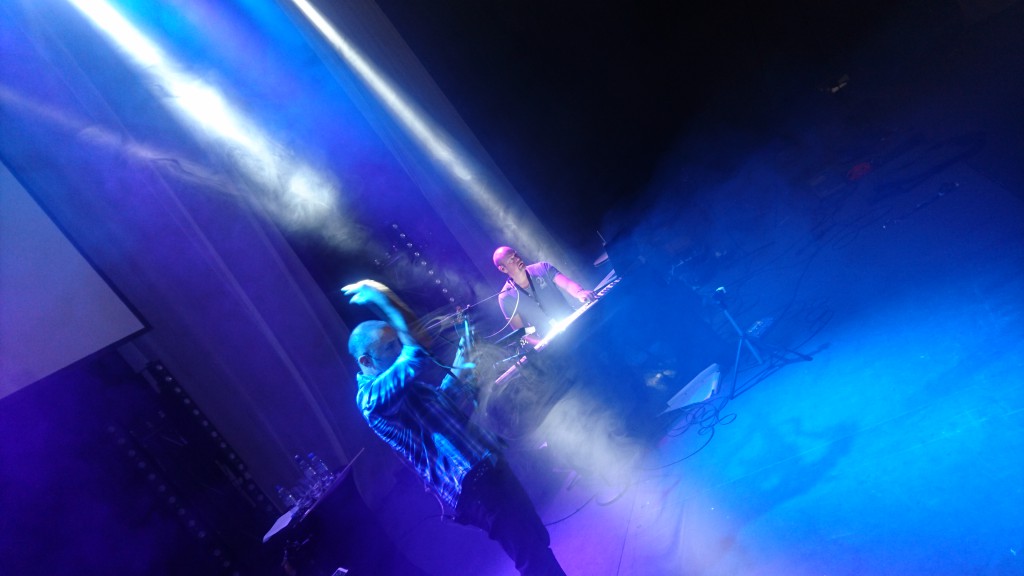 Gala Show at Malmö Arena!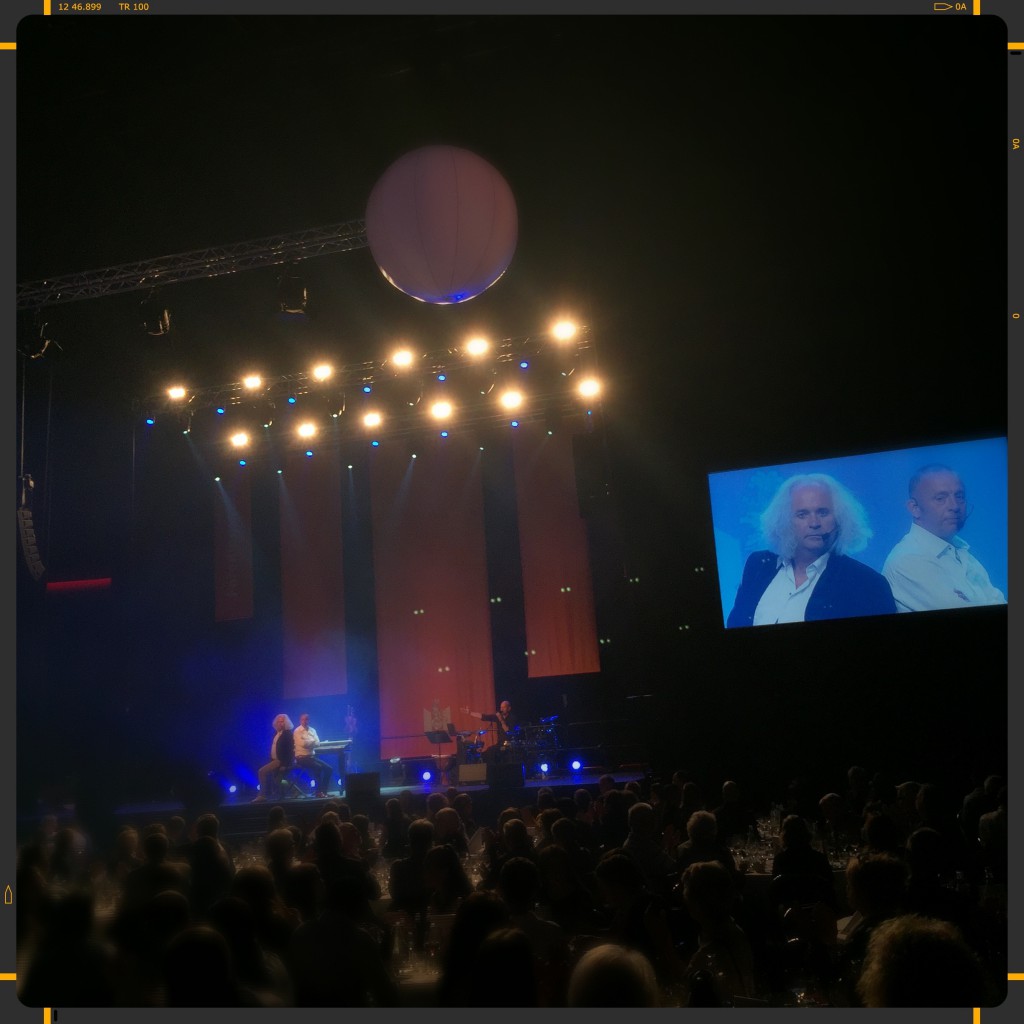 Show in Helsinki!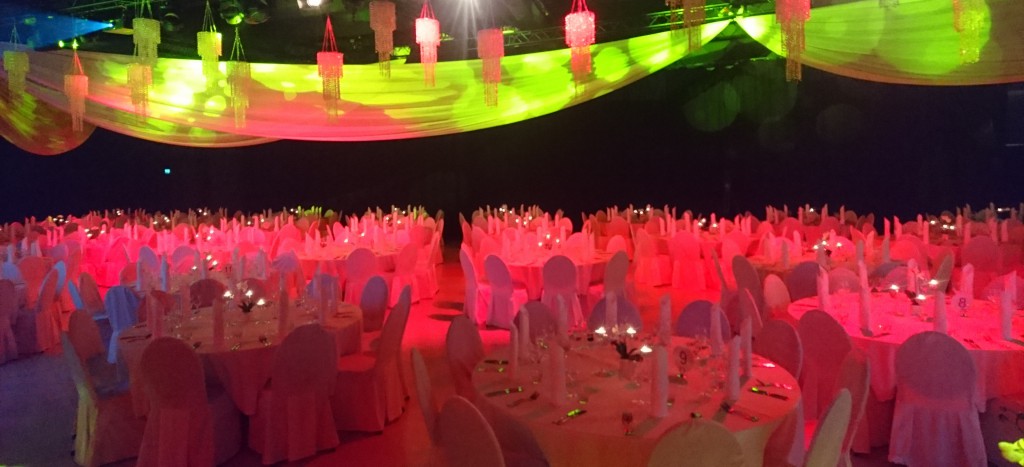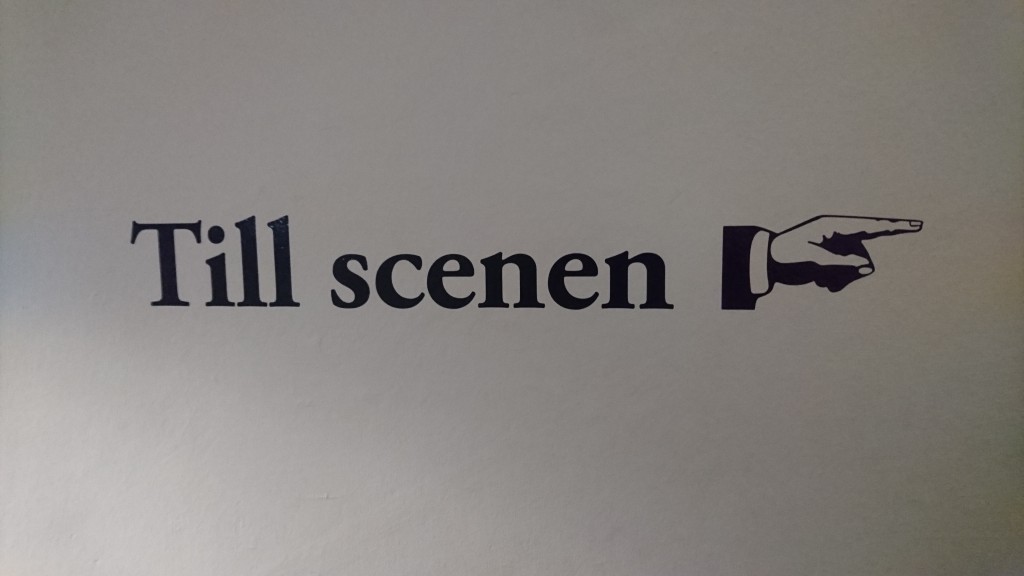 Landskrona theater!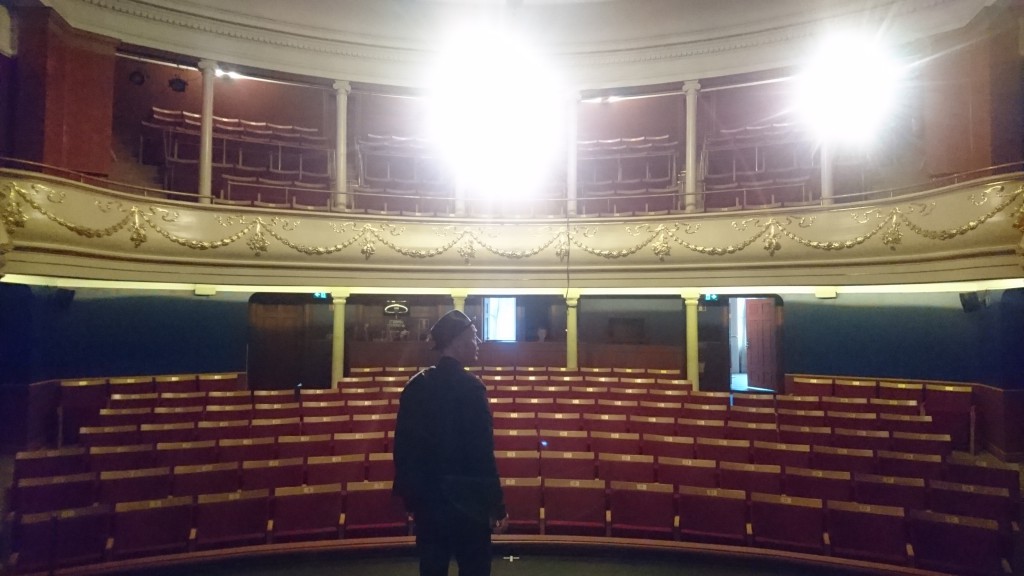 Anniversary at The Malmö Mass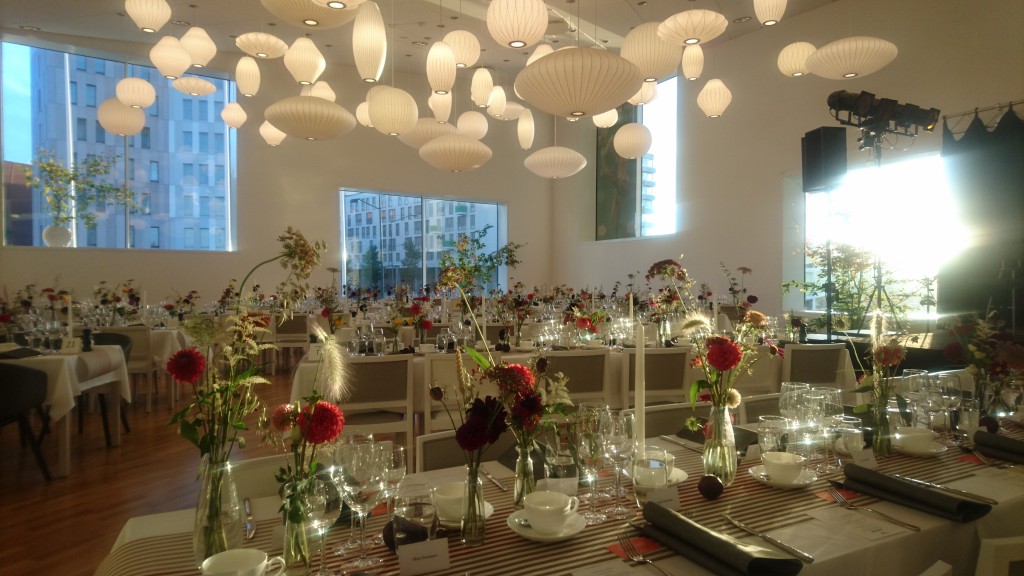 Spelman!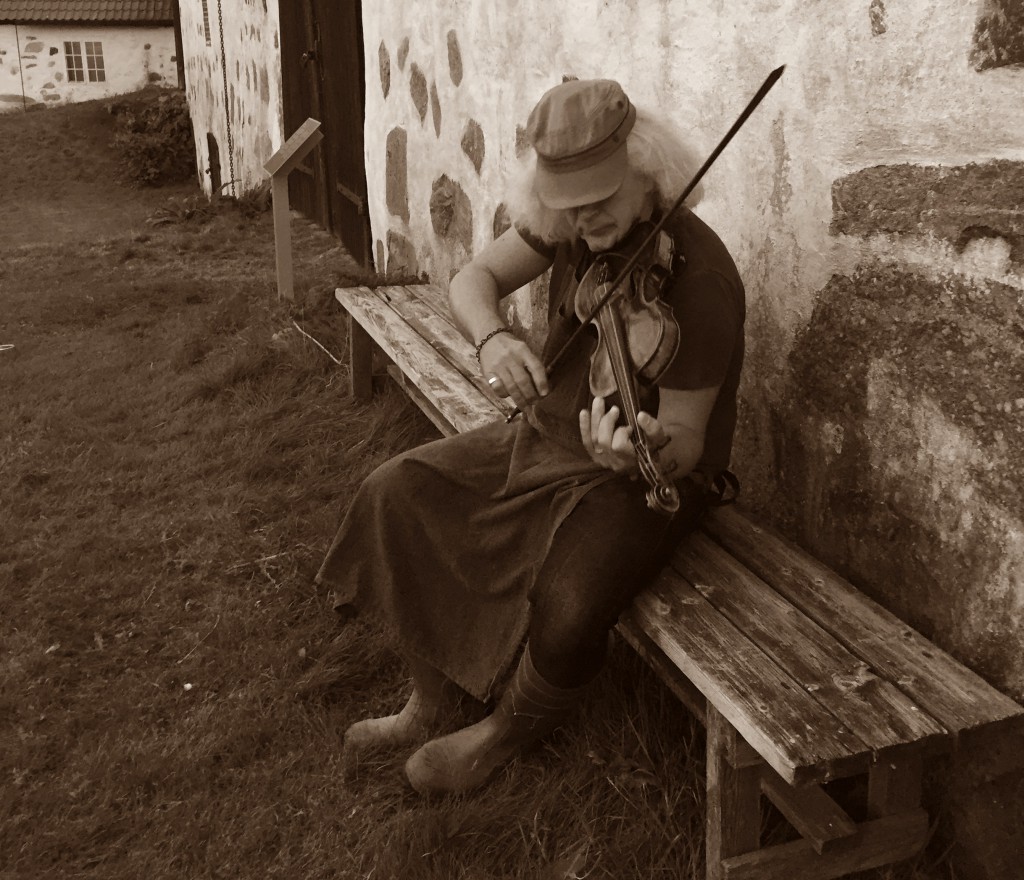 Show at Malmö Live!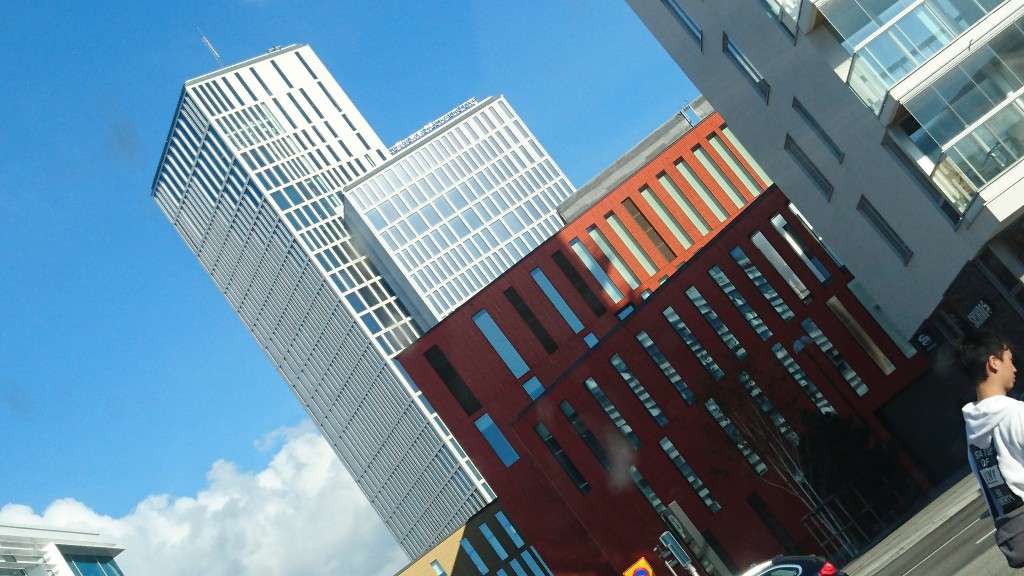 Sep 17th, Show in Yxnanäs, the worlds most wonderful place to be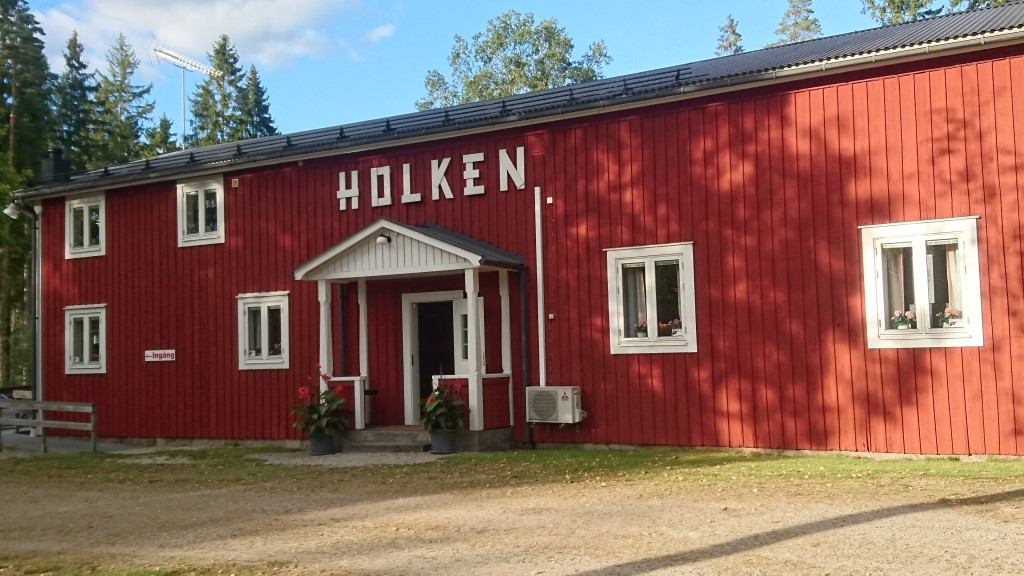 Show once again at Glasklart Malmö!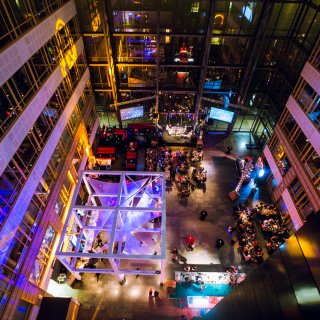 Showtime!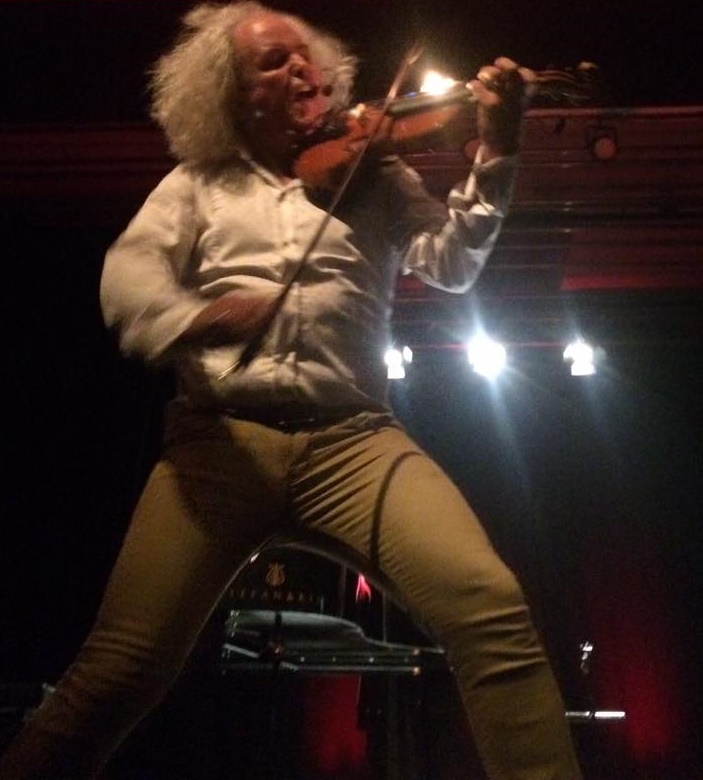 Höstturne/Tour in Sweden!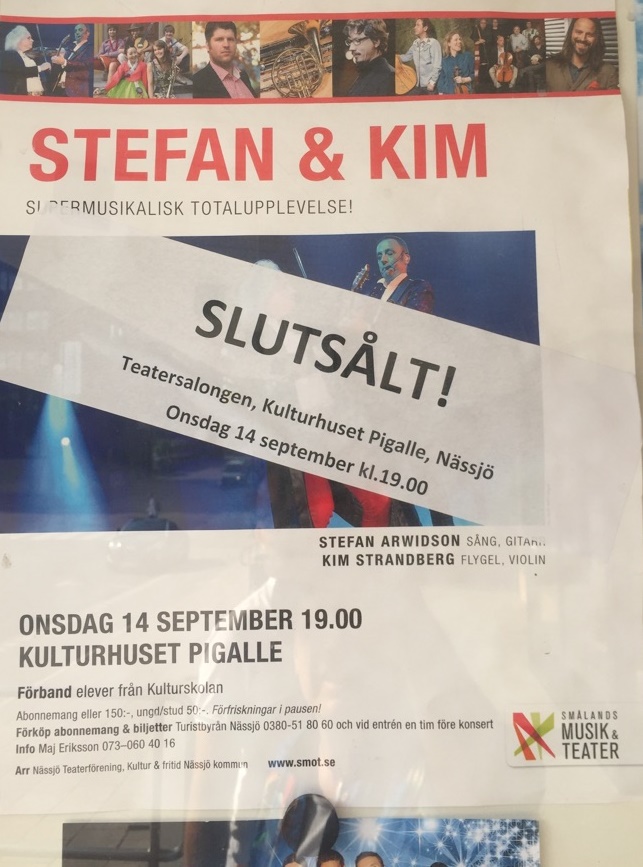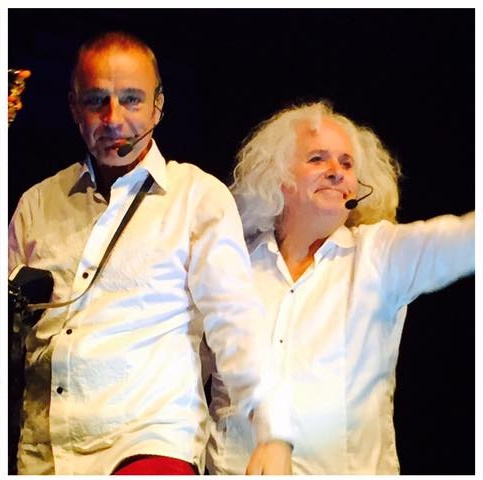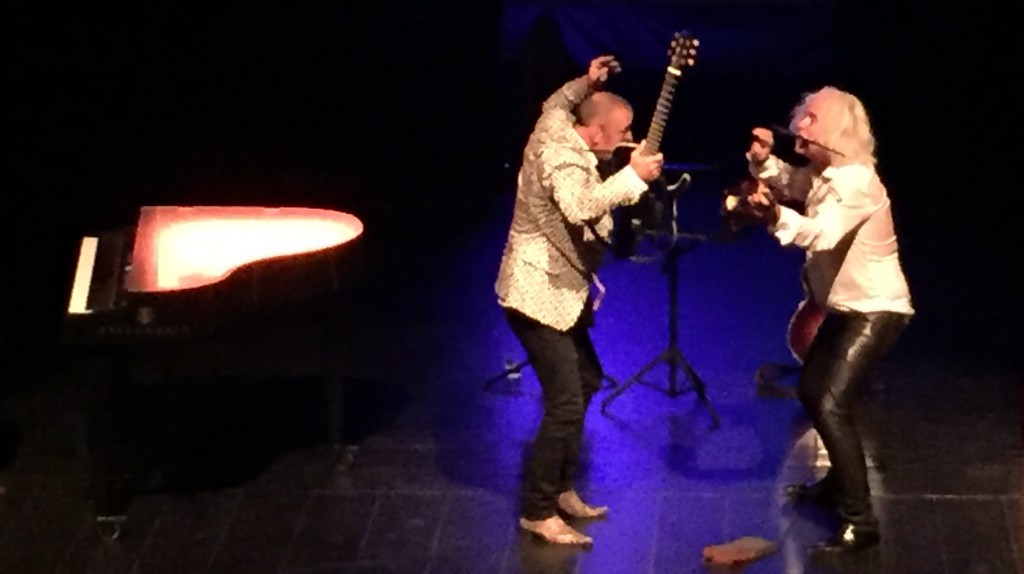 High class event in Båstad Sweden, together with our friend and magician Stefan Odelberg!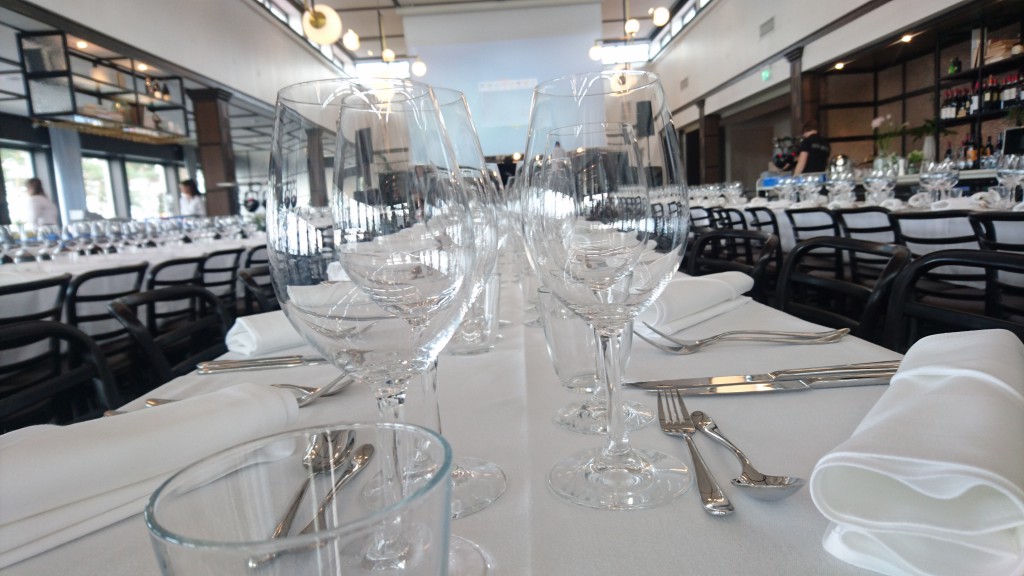 S&K and Symphony Orchestra!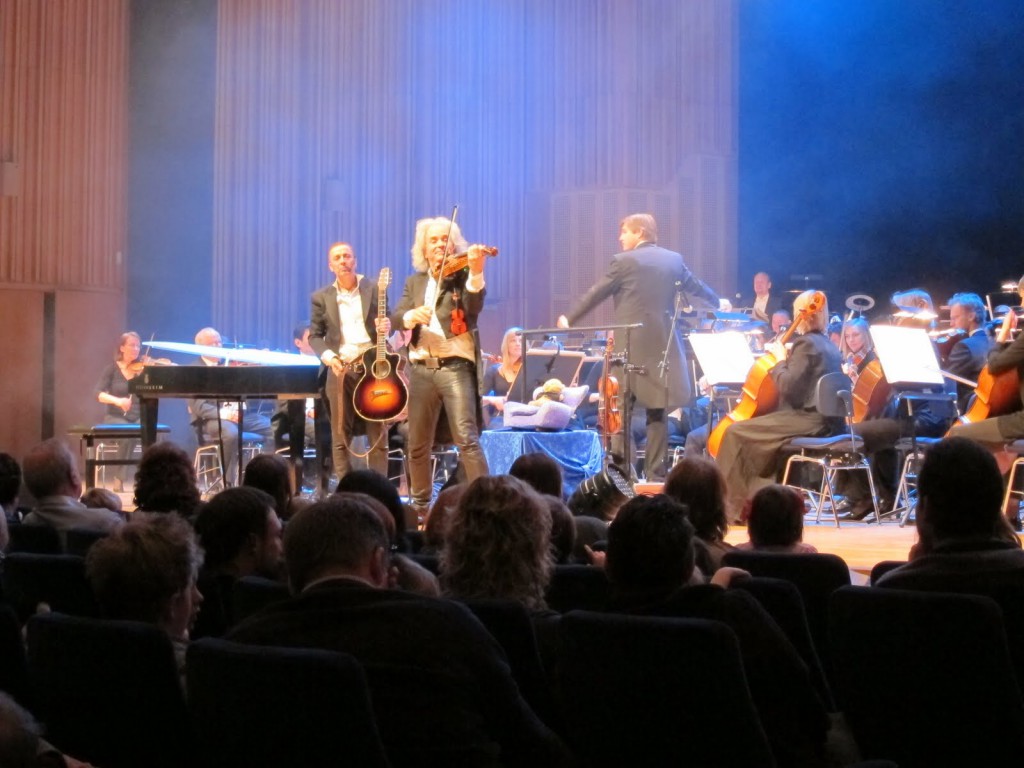 Summer gig in Skåne!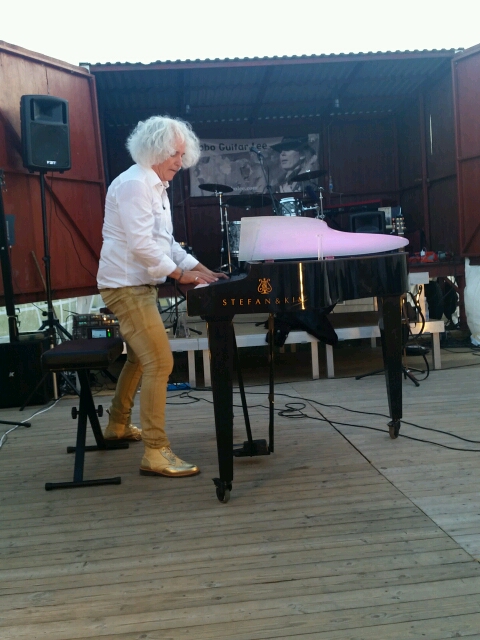 On fire!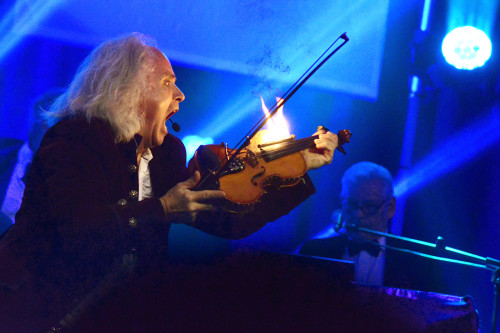 Who?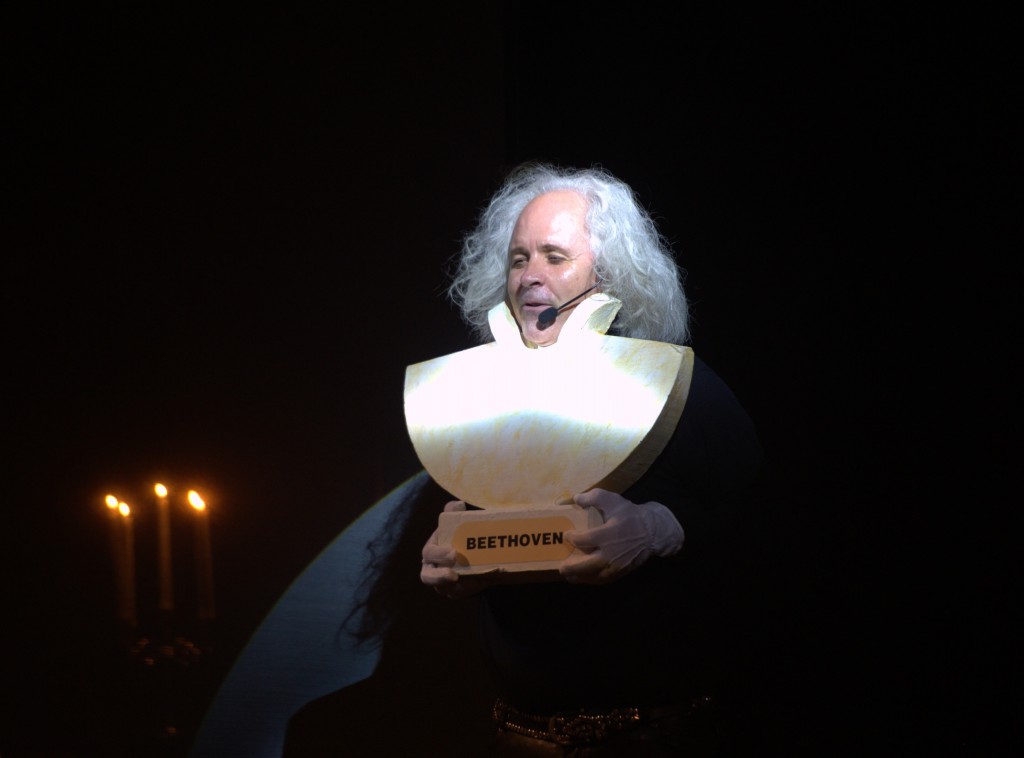 Malmö The 27th of Maj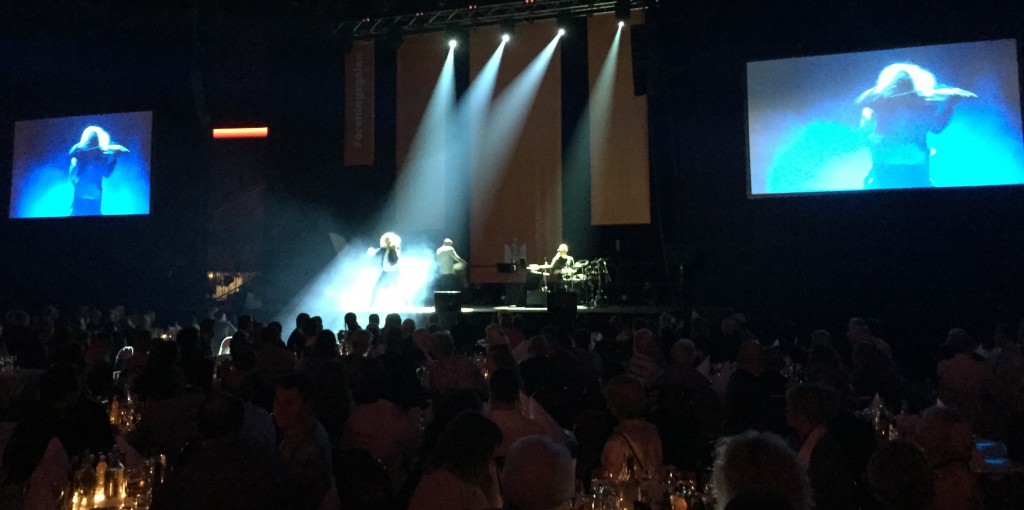 Very special event and the theme for this night was, Back to the future! "Doc Kim Brown"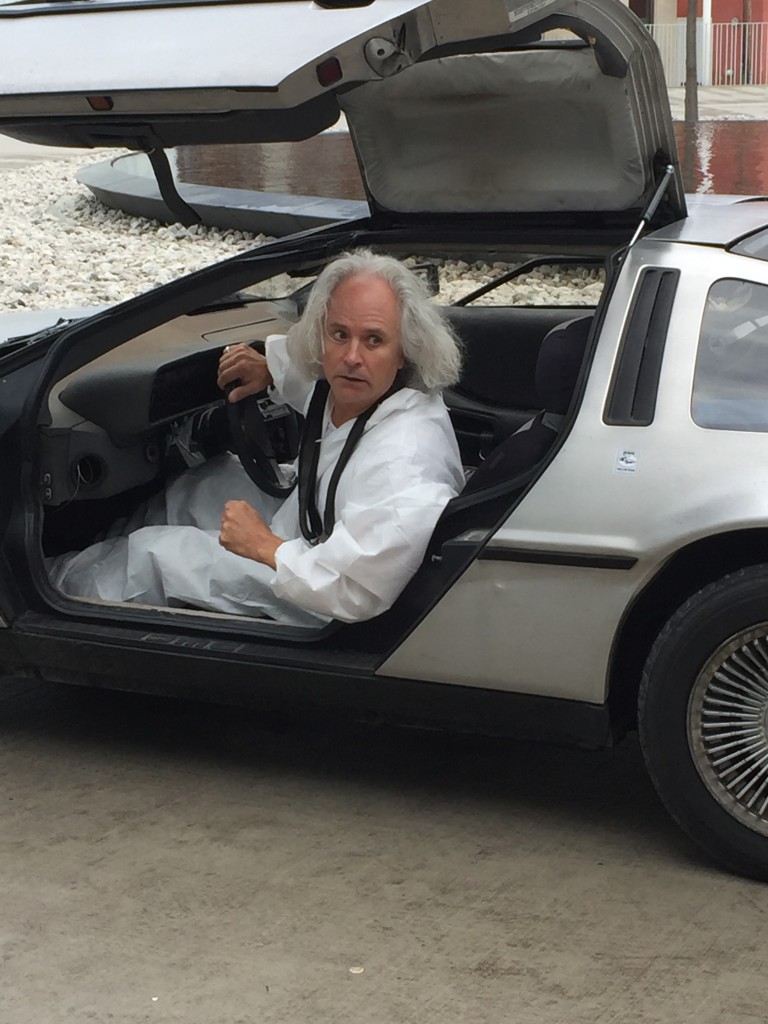 Preparing for tonight`s show, May 9th in Dublin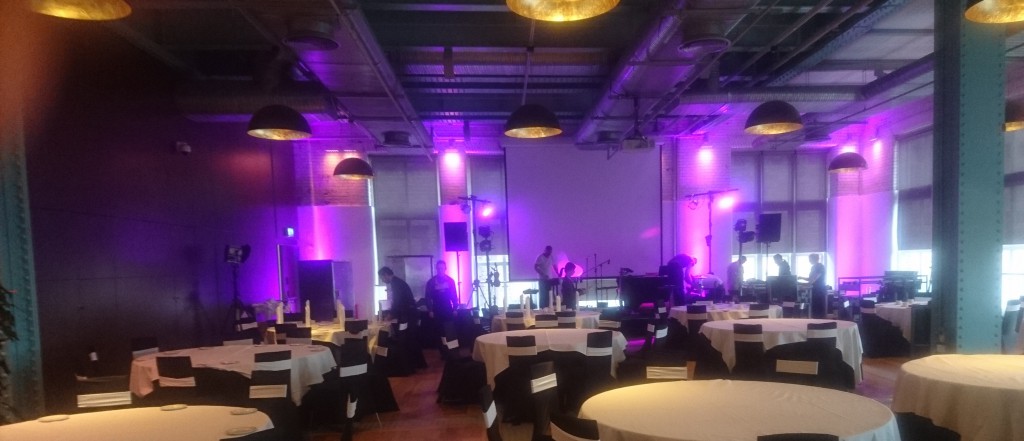 Fully crowded Göta Lejon i Sthlm!

Copenhagen!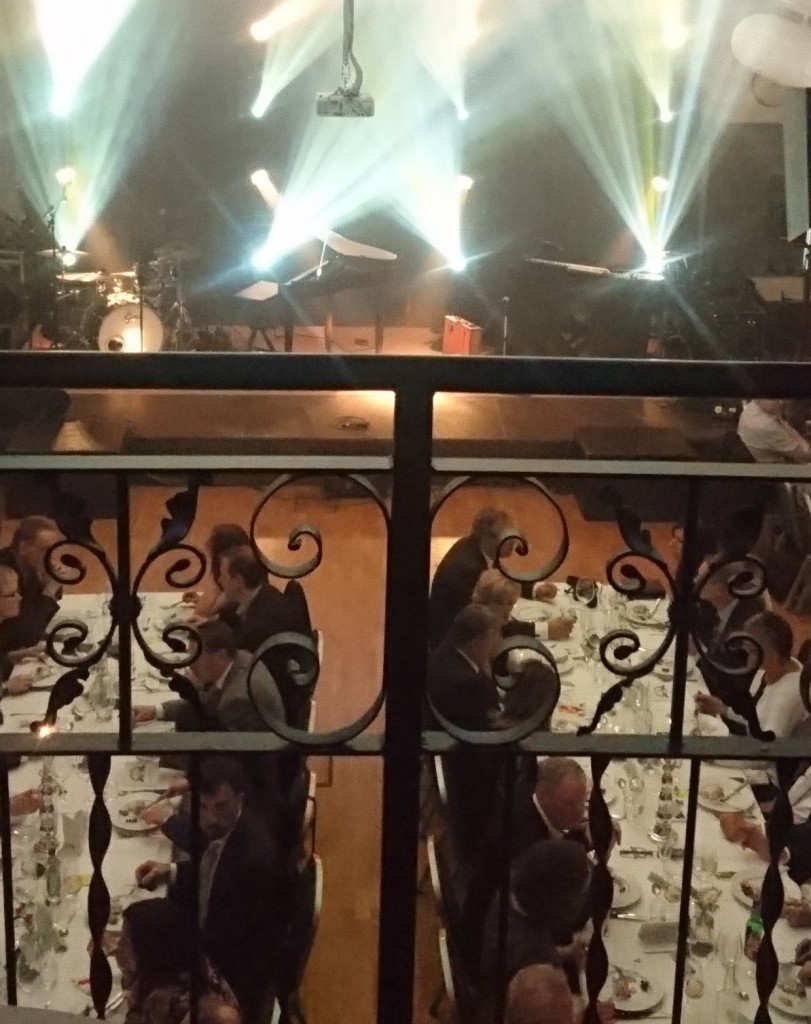 Stefan & Kim in Dublin!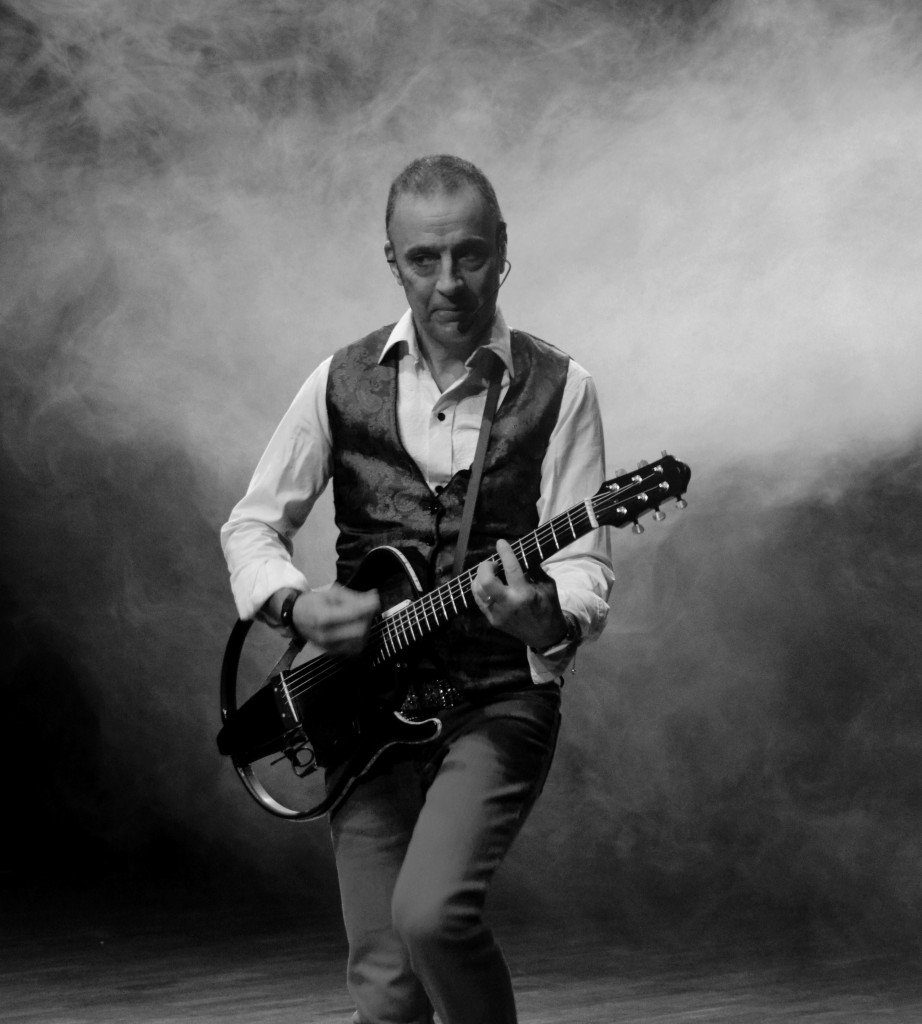 Stefan & Kim in Oslo!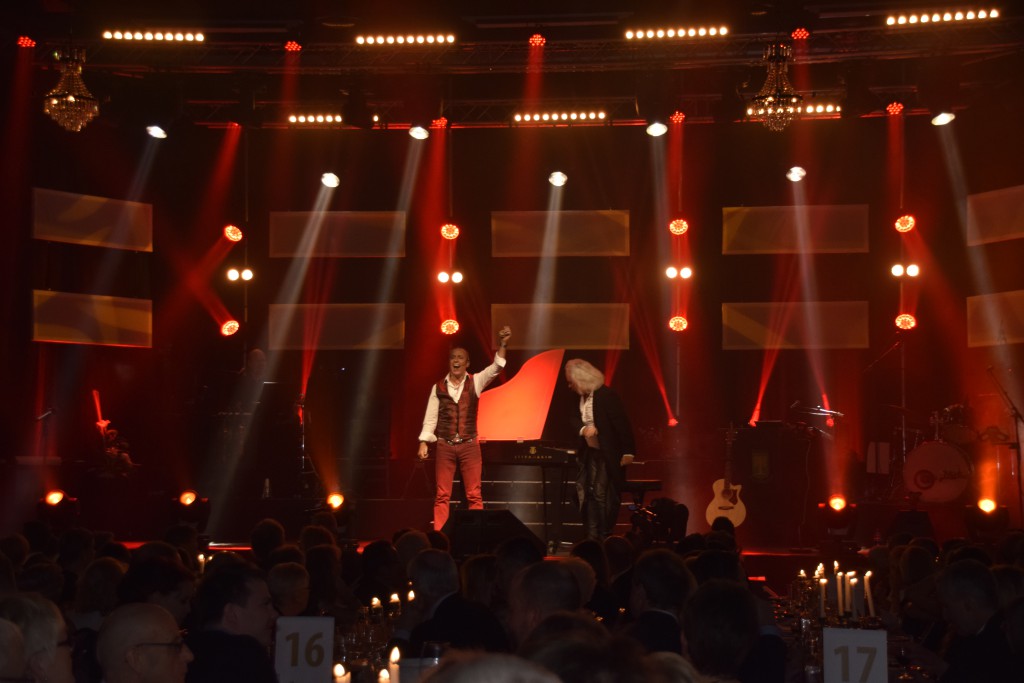 Kim, right in the middle of the crowd!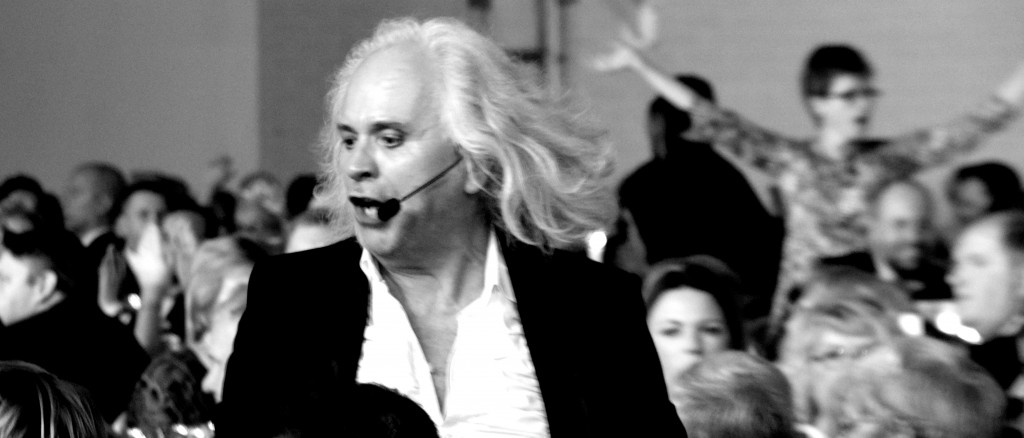 Close-up magic!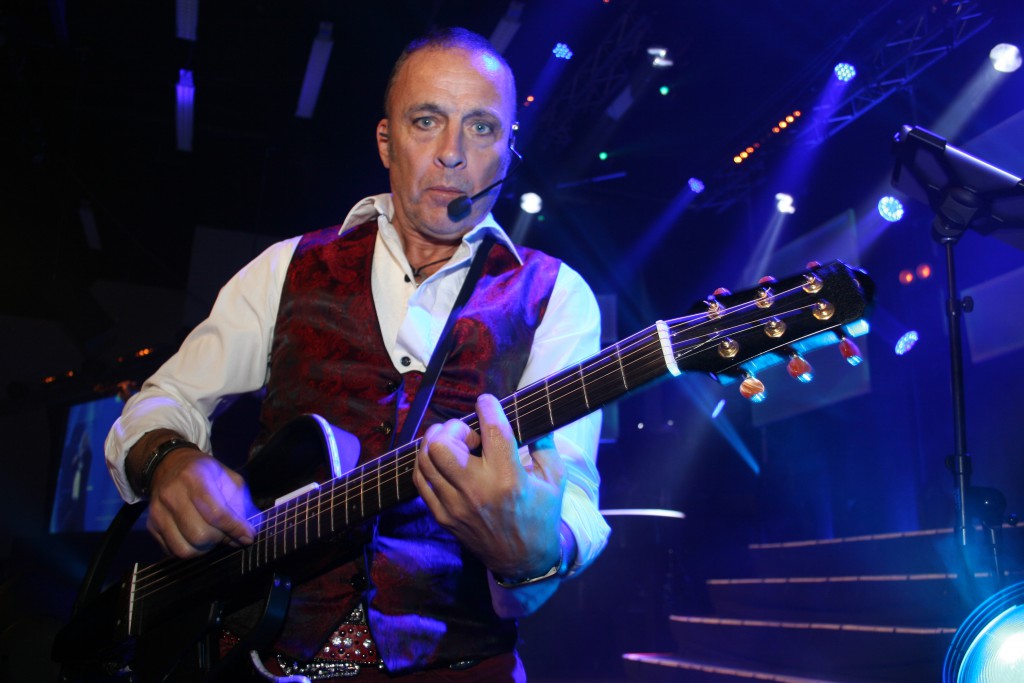 Last check before doors at The Palladium March the 9th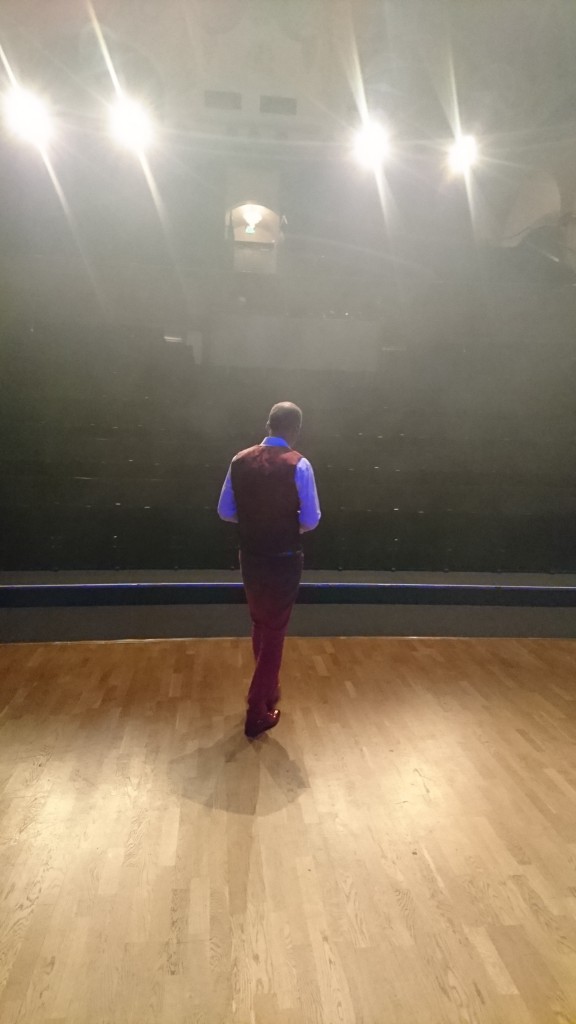 Concert!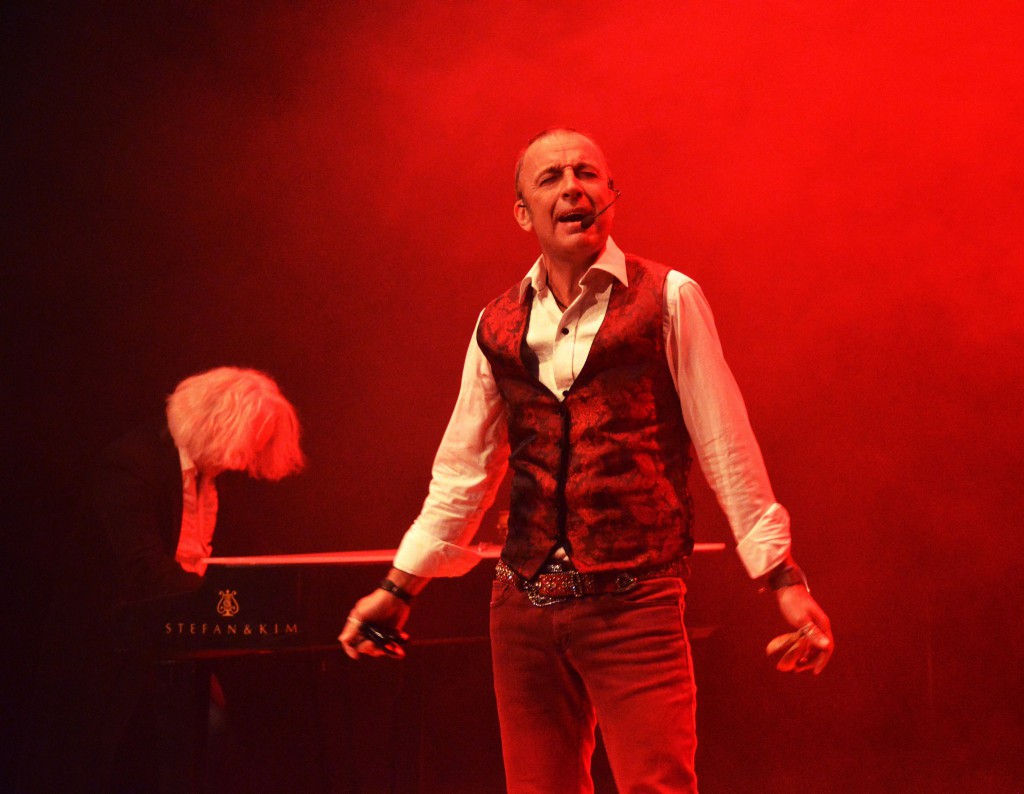 "With an eclectic blend of guitar, keyboard and saxophone we were introduced to completely new renditions of classic pop songs, from 'Smooth Criminal' to 'All By Myself', ending with the audience singing along in unison – what better way to demonstrate the hall's unique acoustic abilities."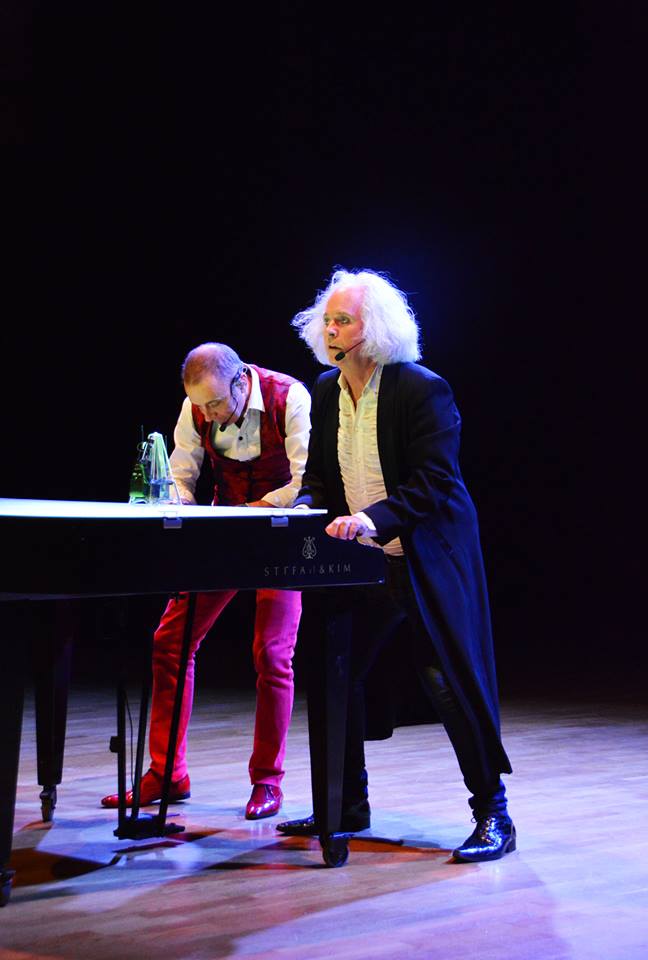 En härlig gala, tillsammans med Hasse Bronten, Jessica Andersson, Lasse Kroner o S&K
—————————————————————–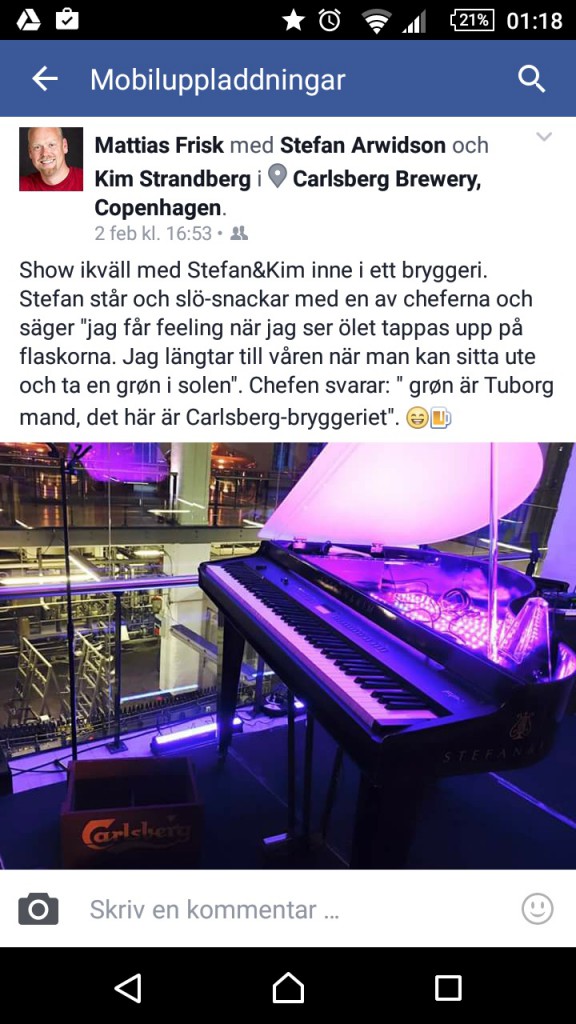 Highlights 2015!
All these wonderfull events in Sweden and abroad! At the Seychelles, Spain, Ireland, Germany and of course in the Nordic countries. E.g the event in Finland where they asked for " A historical journey through 160 years, with music, in a humoristic way." Here´s what we gave the audience:
Wagner, The ride of the Valkyries, written in 1855
Bizet, The Toreador-aria, 1875
Alebeniz, Asturias, 1892
Rachmaninov, Piano concert, 2nd movement/All by myself, from 1901. This wonderful piece of classical music, was as You all know, stolen, in 1970 when it became the big hit, All by myself.
Puccini; Nessun Dorma, 1926
Orange Blosson Special from 1938
Folson prison blues, 1957
Your song by Elton John, 1970
Can You feel the love tonight, 1994
Jai Ho from Slumdog millionaire, 2008
And in the end we gave the audience a medley with songs/music, from 160 years:
Brahms, Ungersk Dance nr 5, 1860
Strauss, An der schönen blauen Donau, 1867
Black eyed peas, I gotta feelng, 2013
Wake me up by Avicii, 2014
The Barcelona gig in Marsch: We created 2 new numbers together with the company. We had the Core team up on stage performing a fun spot singing a part of "Barcelona" together with us. And in the end we had all 25 hostesses up on stage, all singing a bunch of disco hits and the audience went totally crazy!
+ all these public Concerts & shows
+ Gala shows at the Seychelles, at The Opera House in Gothenborg and so on.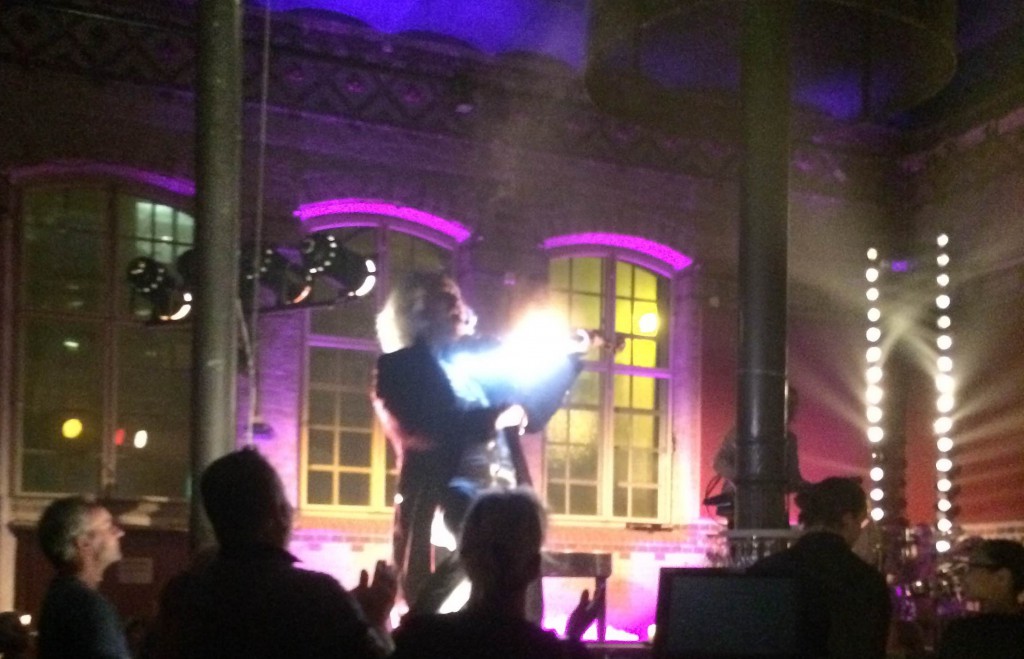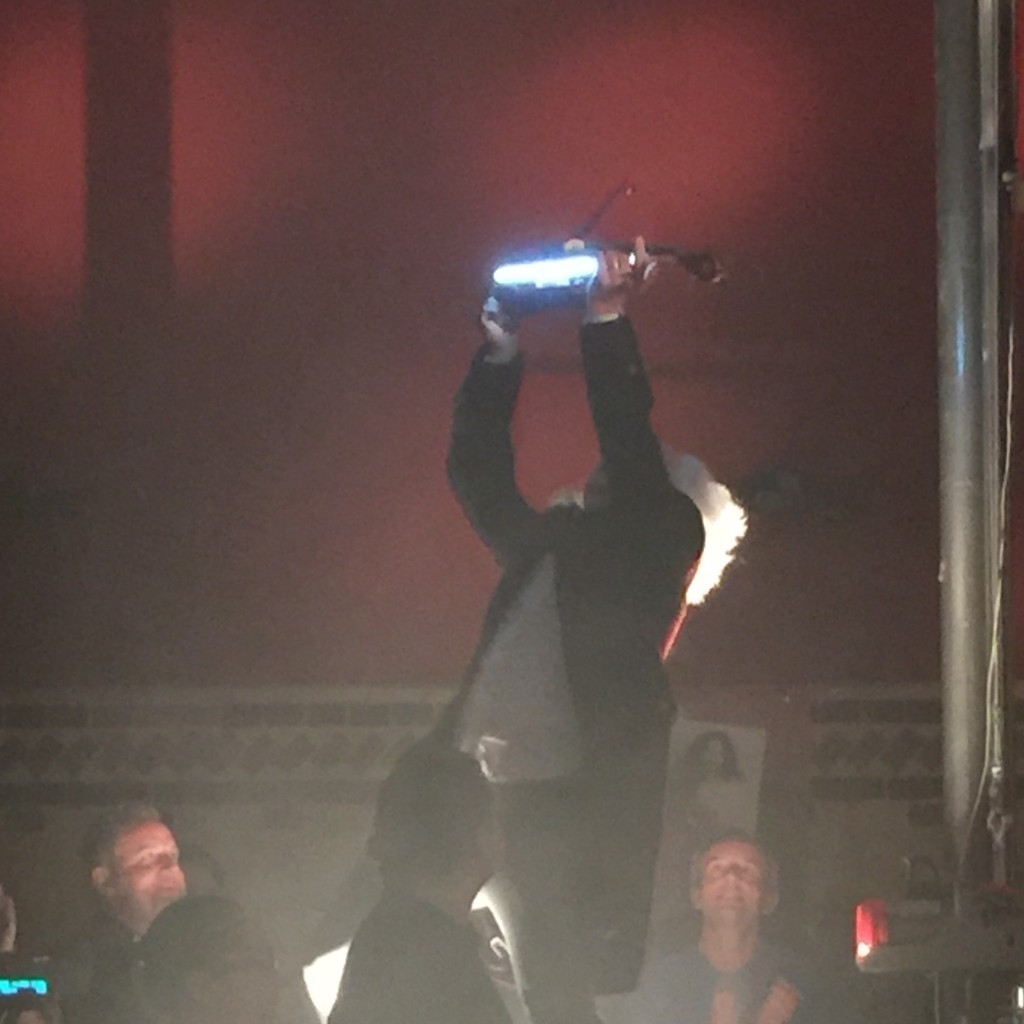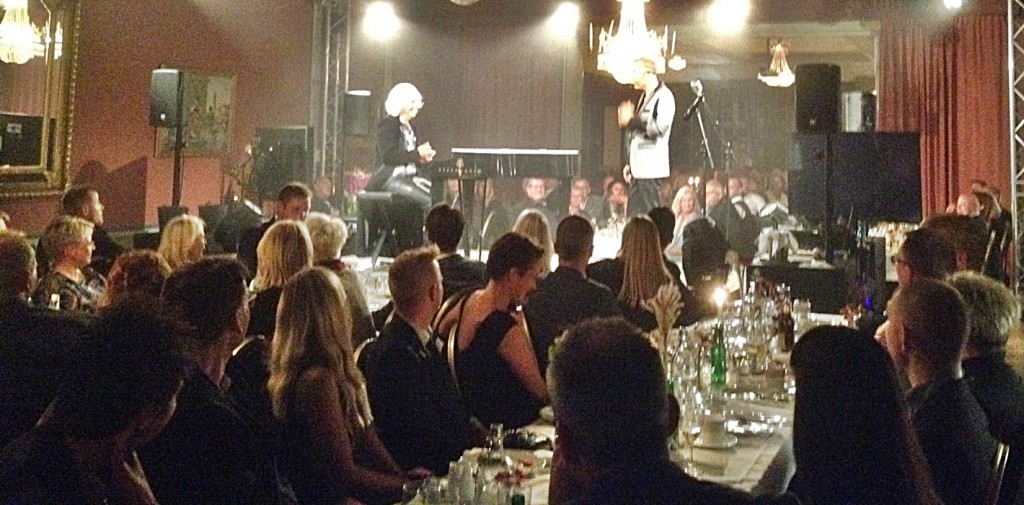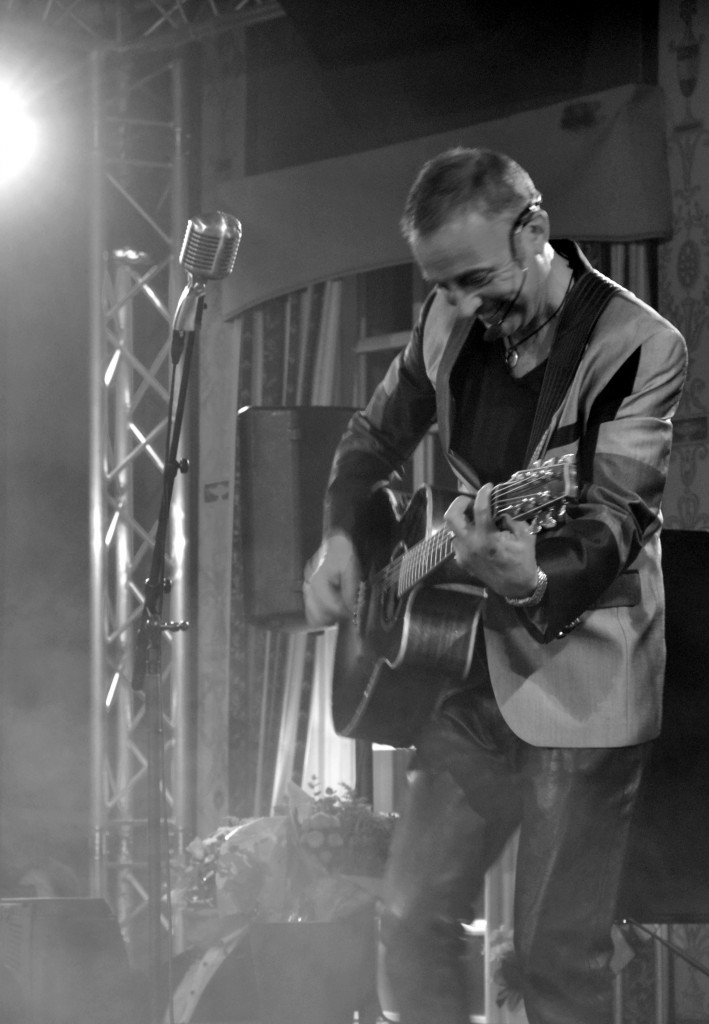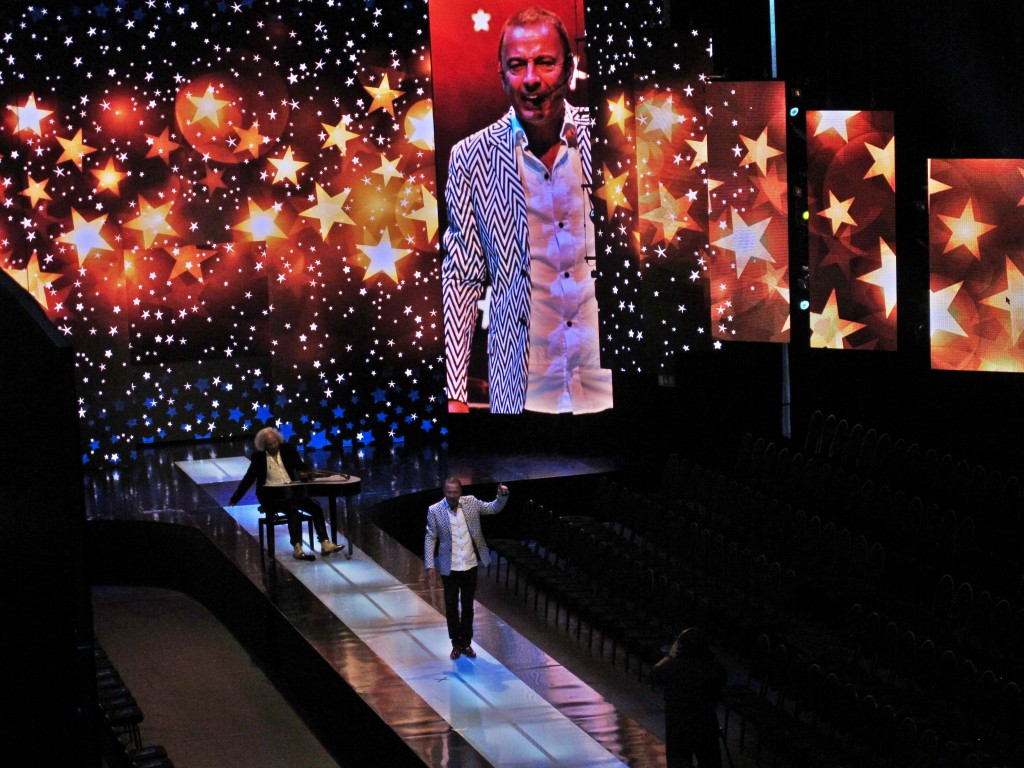 Ett litet slott i DK var stället denna kväll!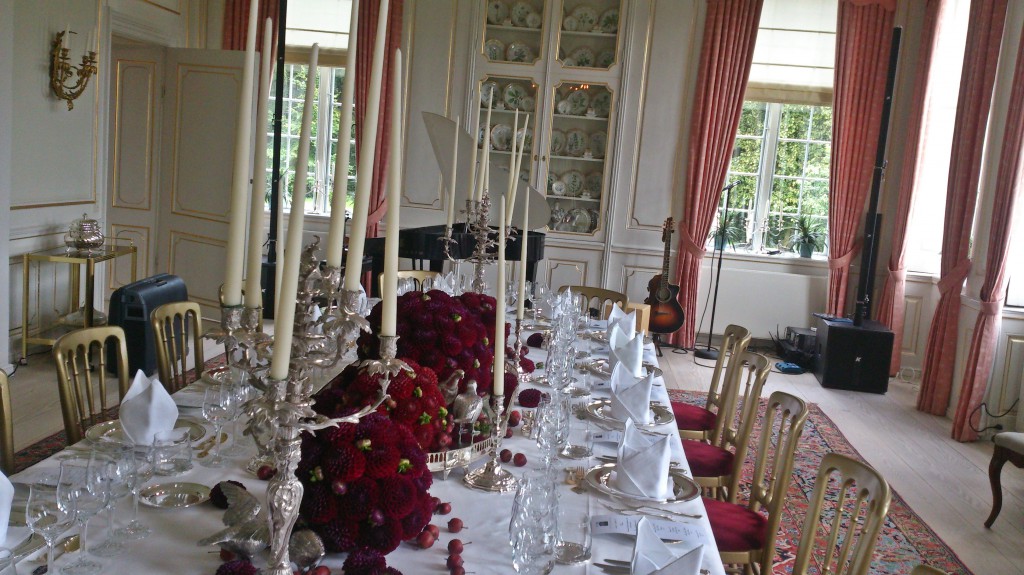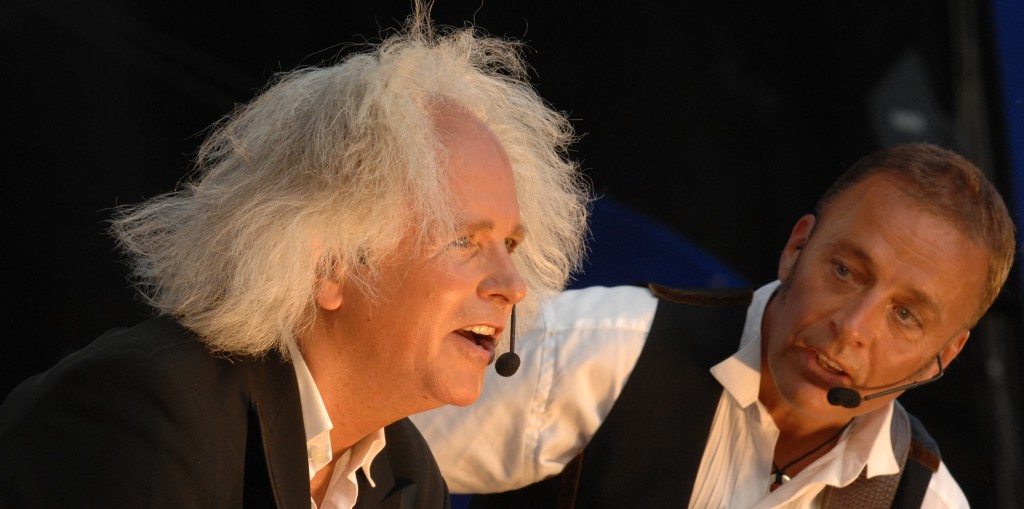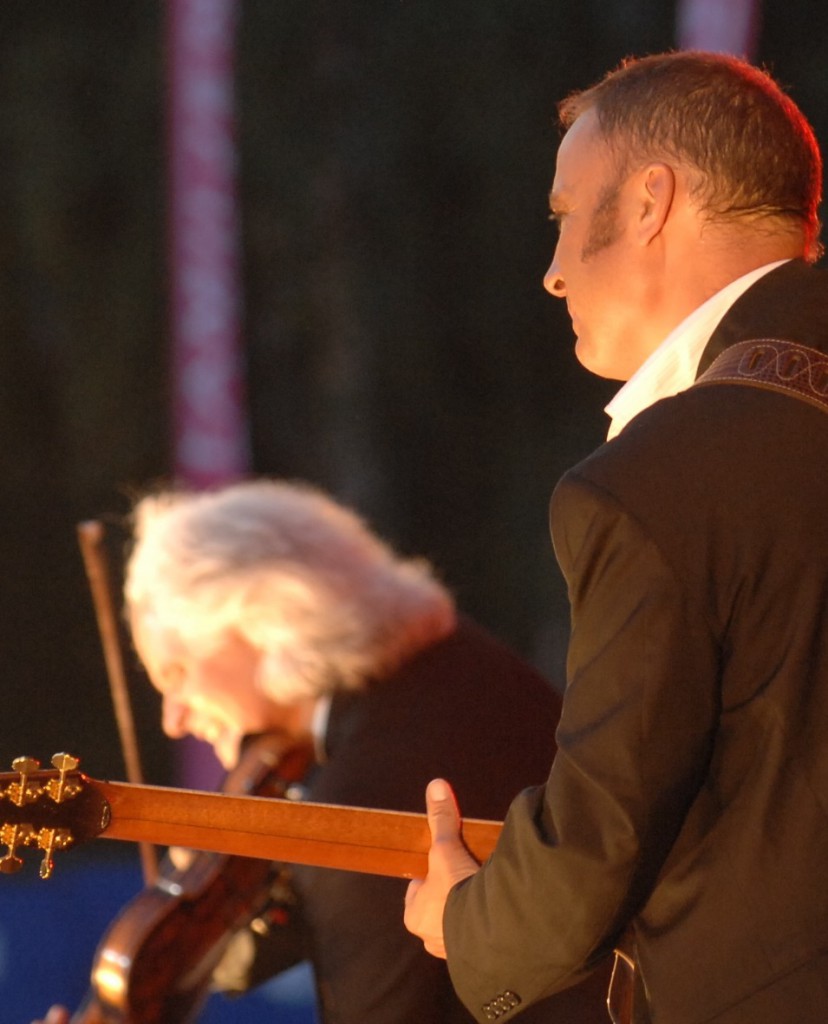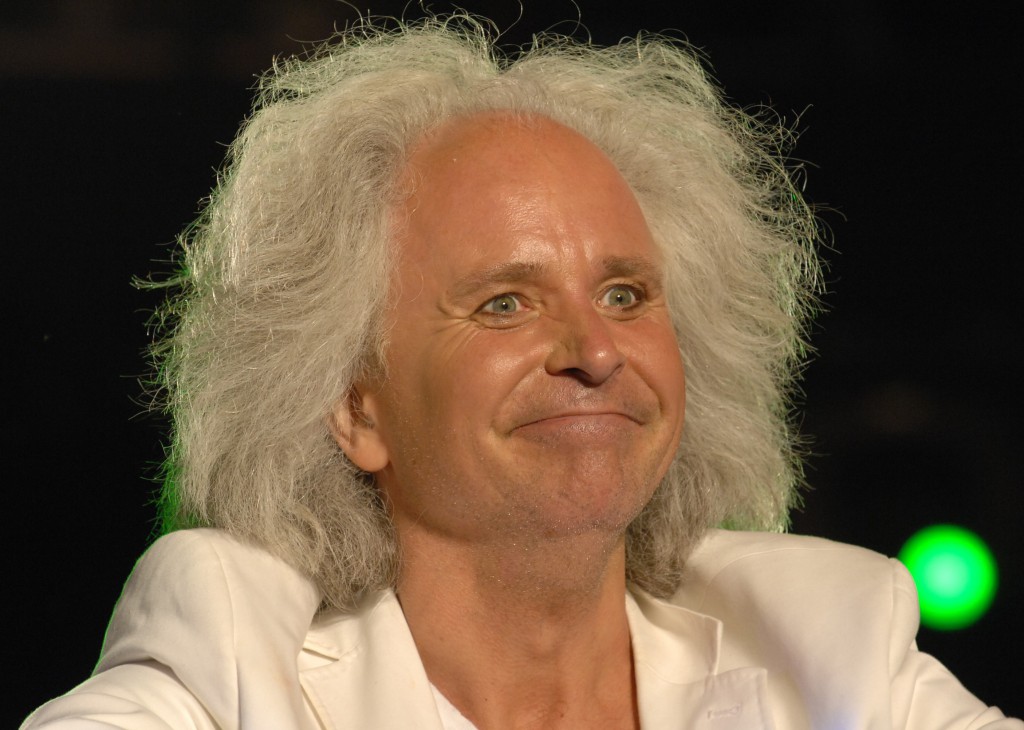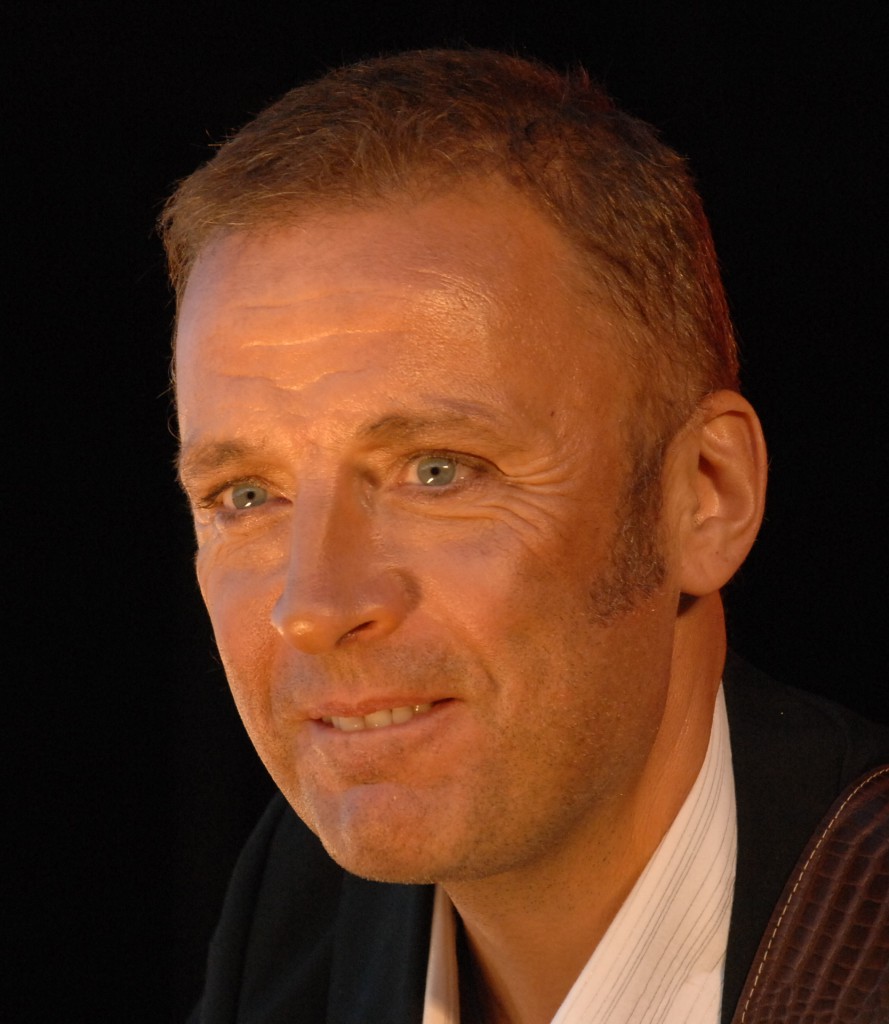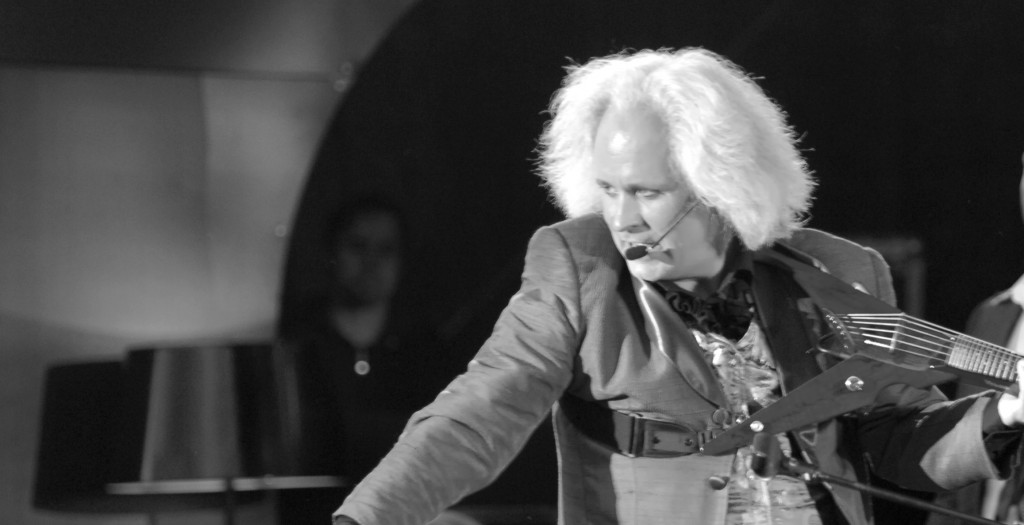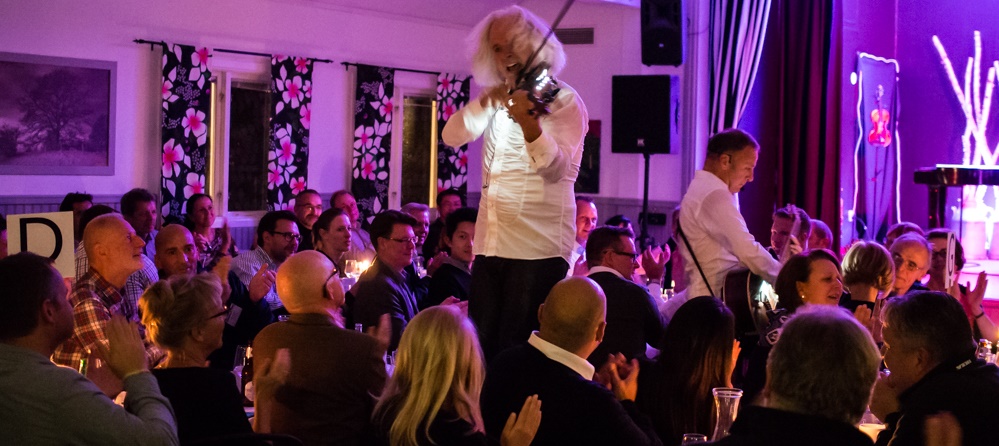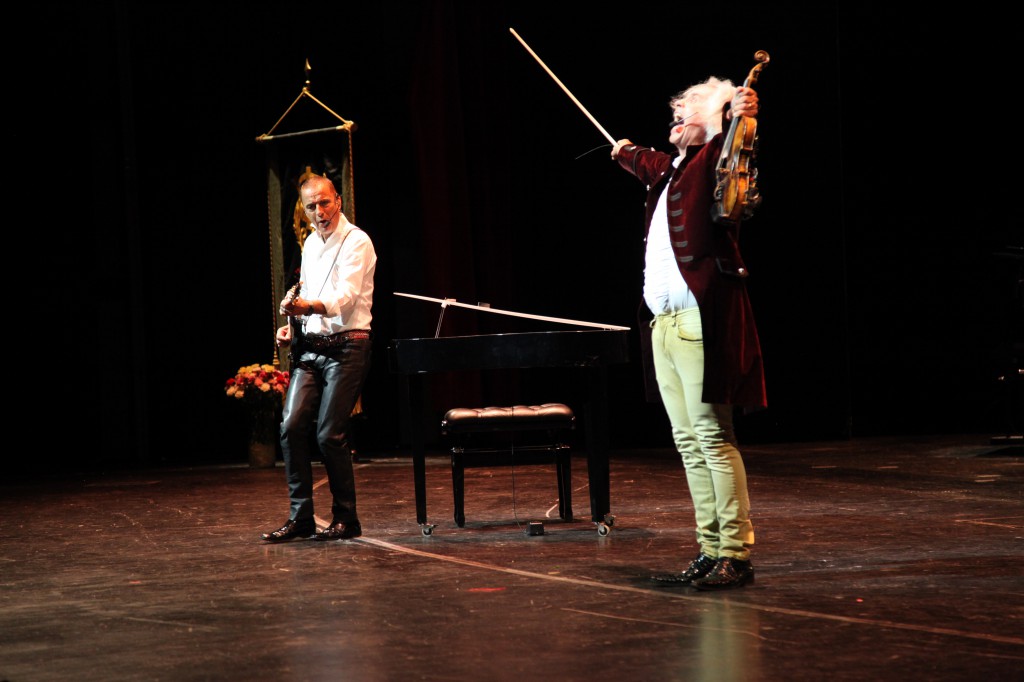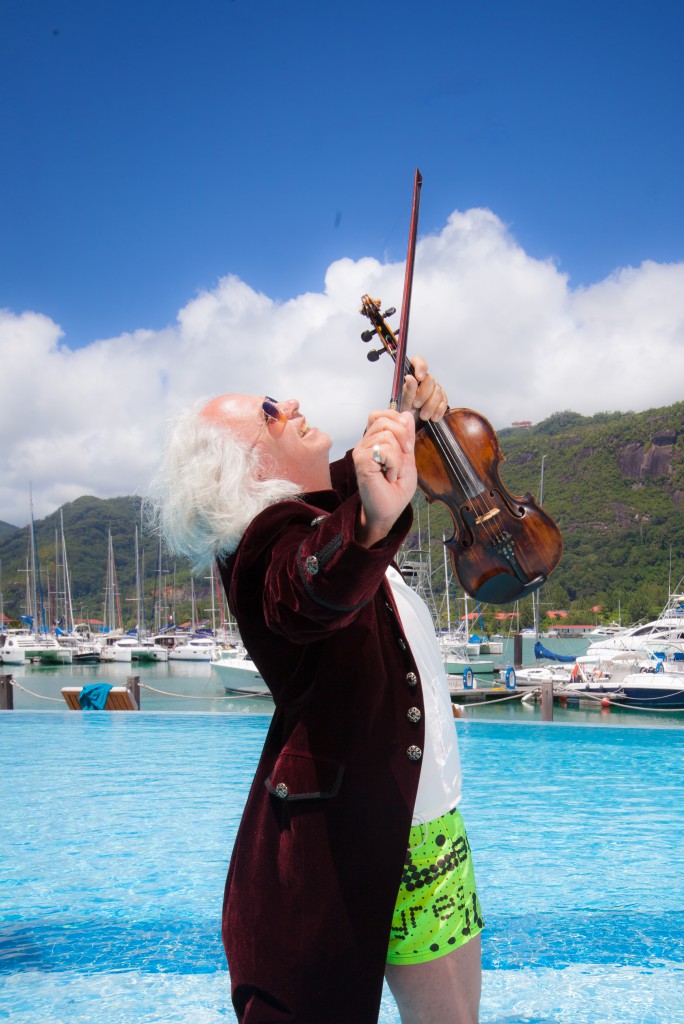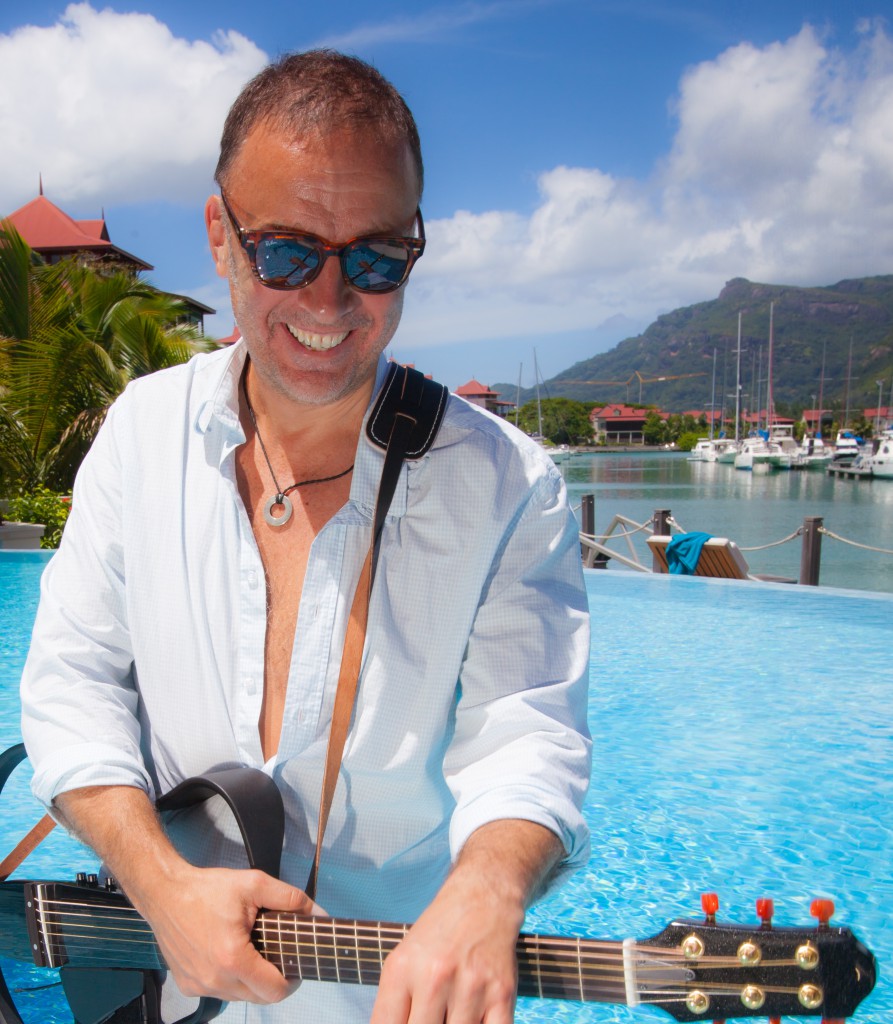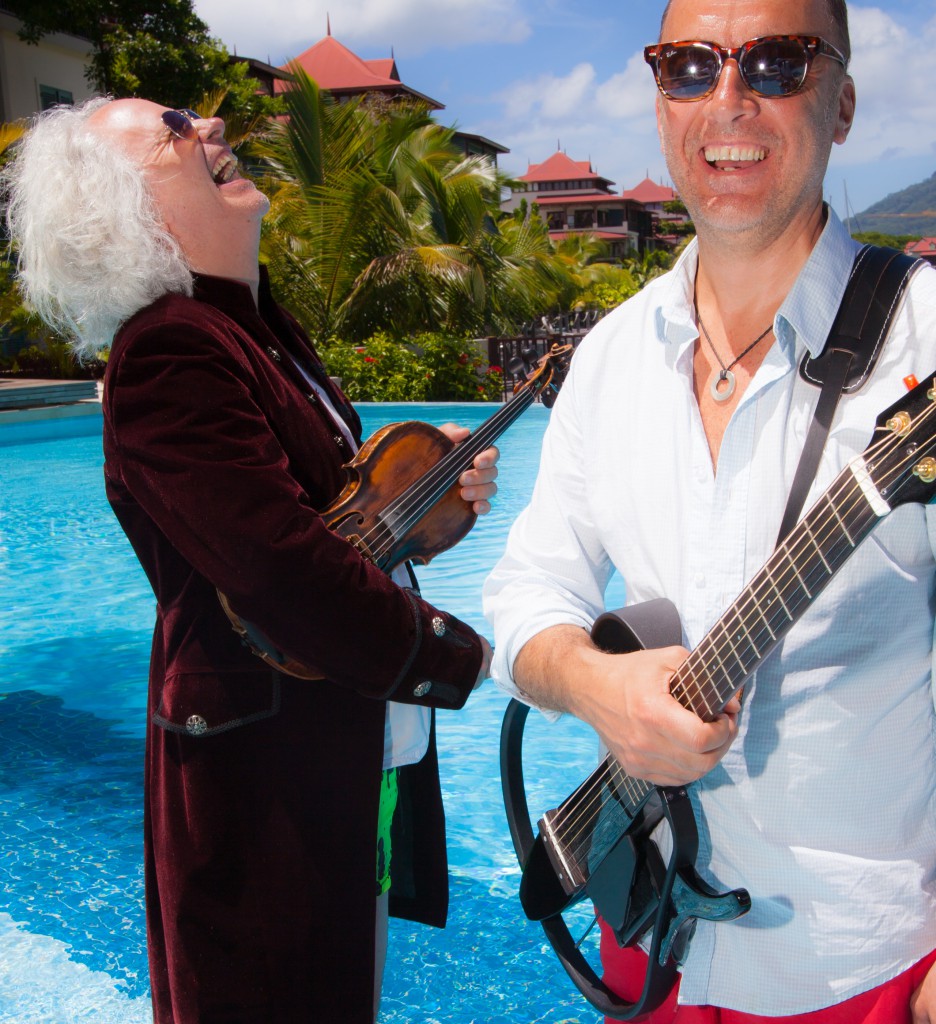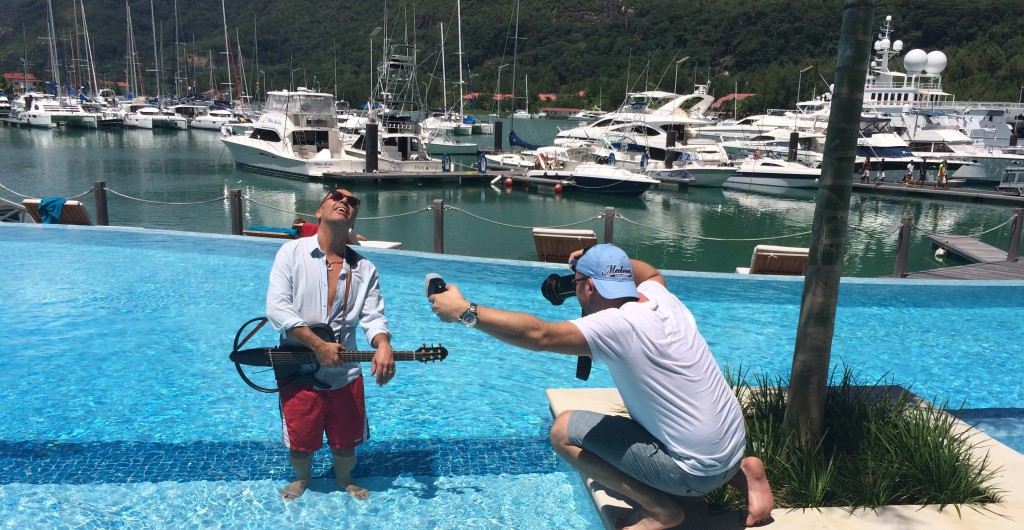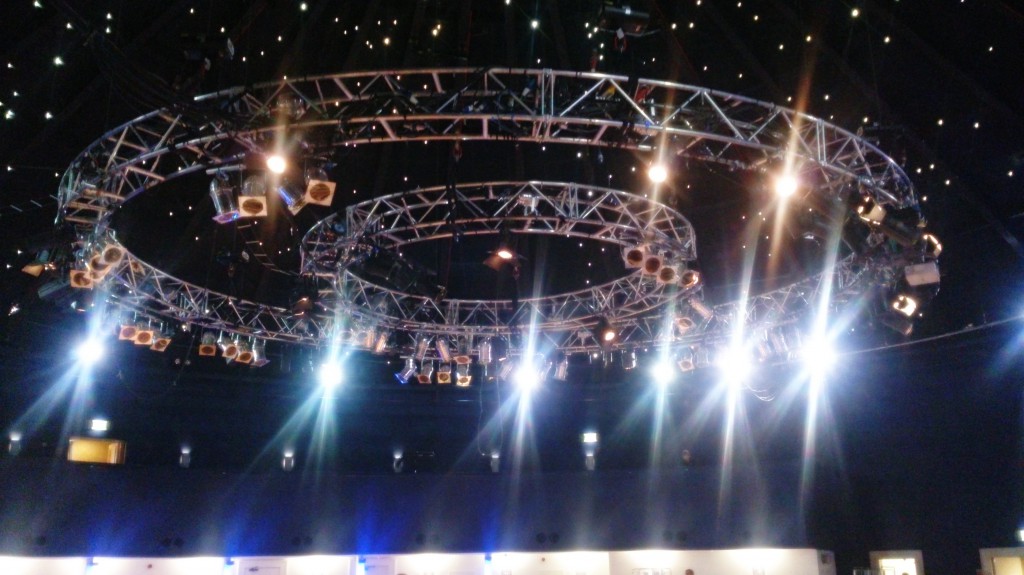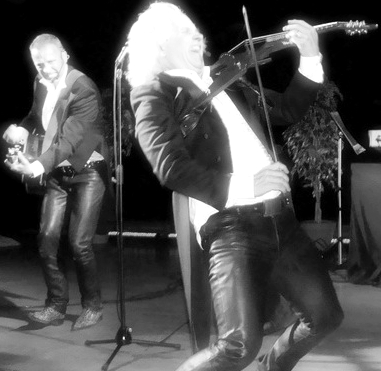 Highligths 2014!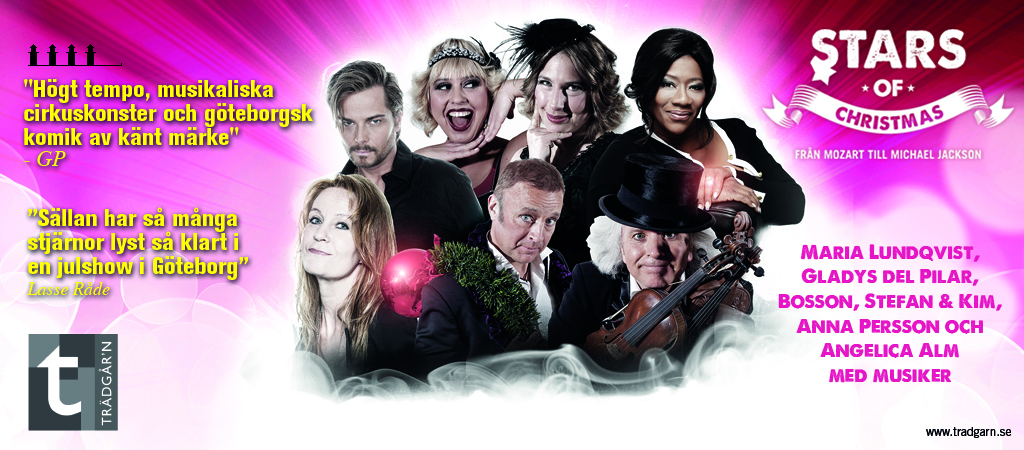 ¨¨¨¨¨¨¨¨¨¨¨
Volvo Ocean Race! What a competition! We performed on top of a high cliff at the opening ceremony. What a view at soundcheck! I don´t know why Stefan looks so sad????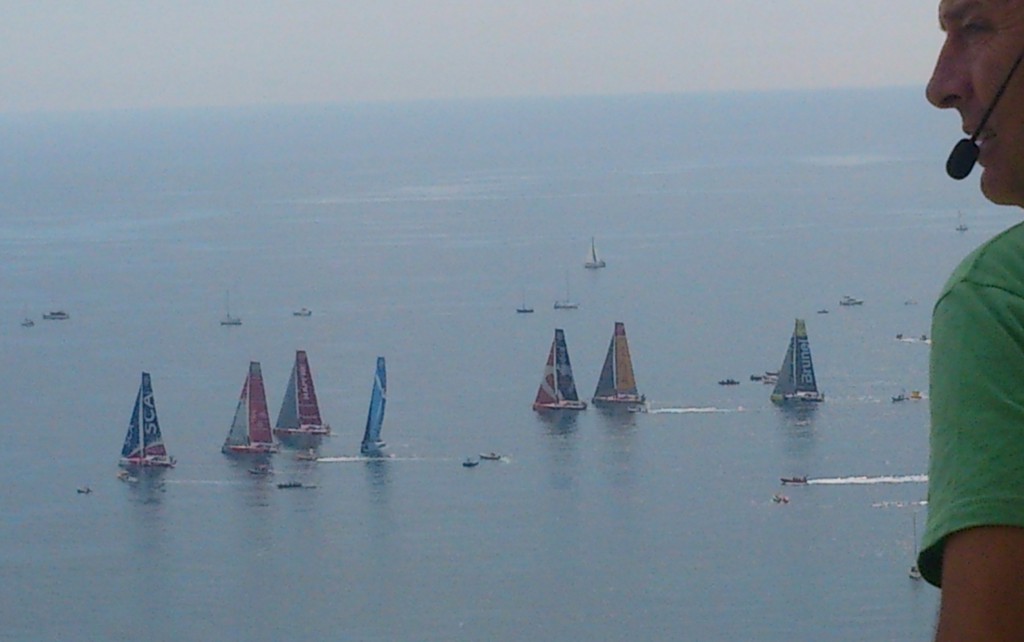 —————————————————-
Nalen in Stockholm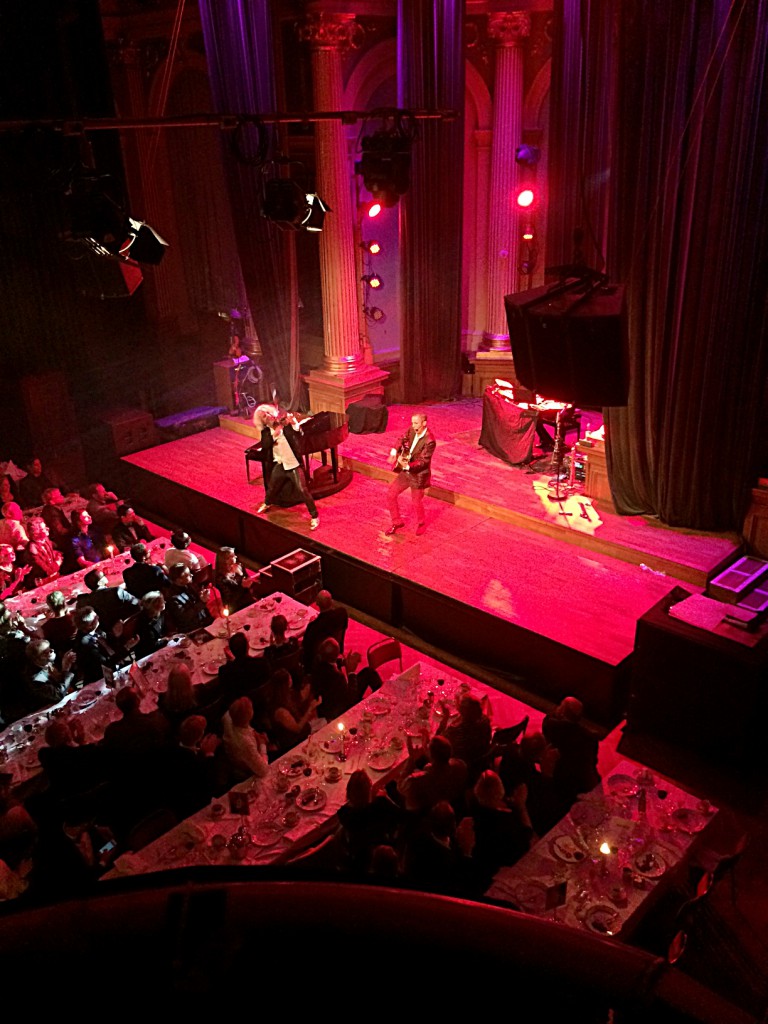 ————————————————————–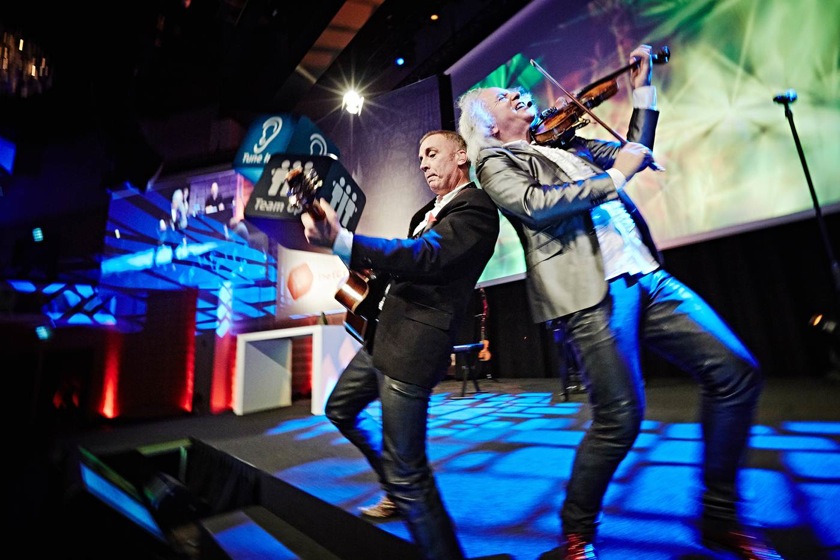 Copenhagen The 20th of March
————————————————————————————
IKEA, International event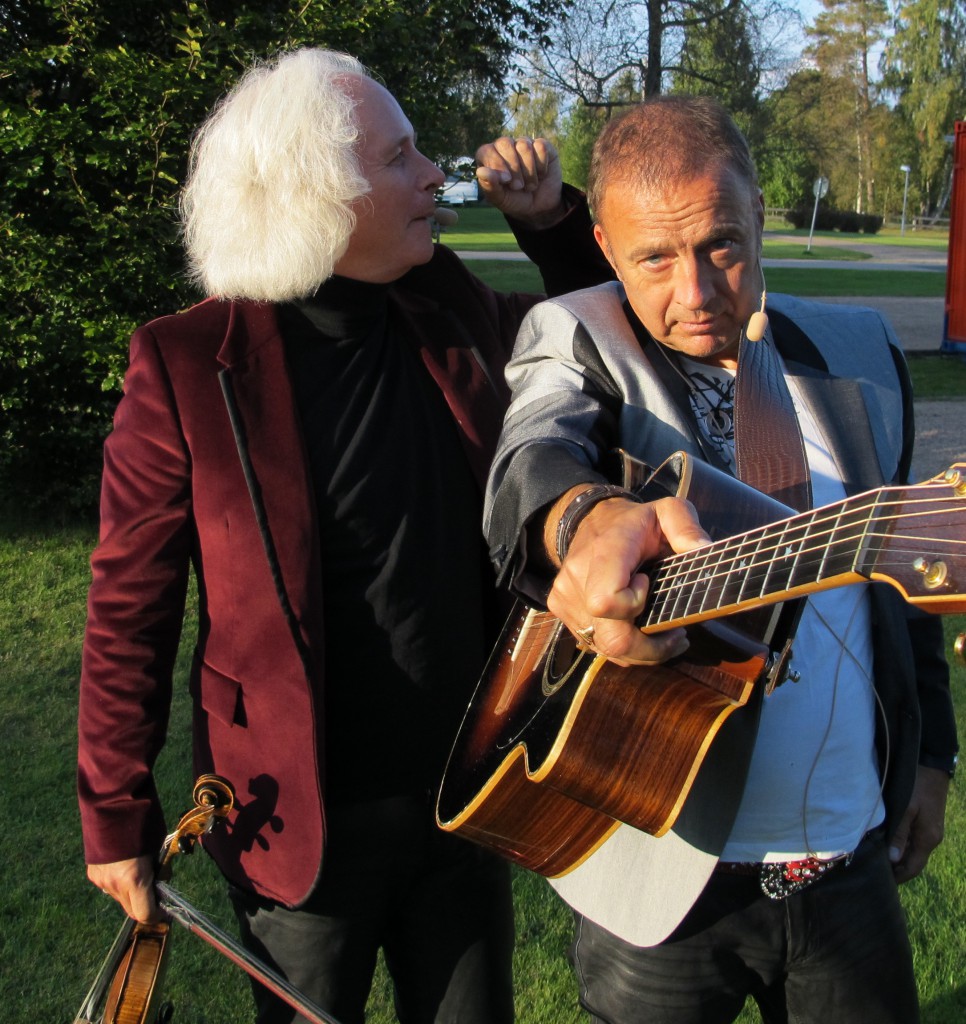 ——————————————————–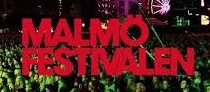 The 20th of August! Concert at The Palladium at the Malmö Festival. The place was crowded…..I think we could have done 3 shows………and it became a lovely evening,
——————————————————————————————–
Back in business this autumn. We started up with an exclusive gig for Mr Parnevik, this time out in the swedish archipelago, not in Miami or down in Europe as it use to be when he call us to come and play. On the picture, you´ll see, Mr Frisk, Jesper Parnevik and Stefan, after the show.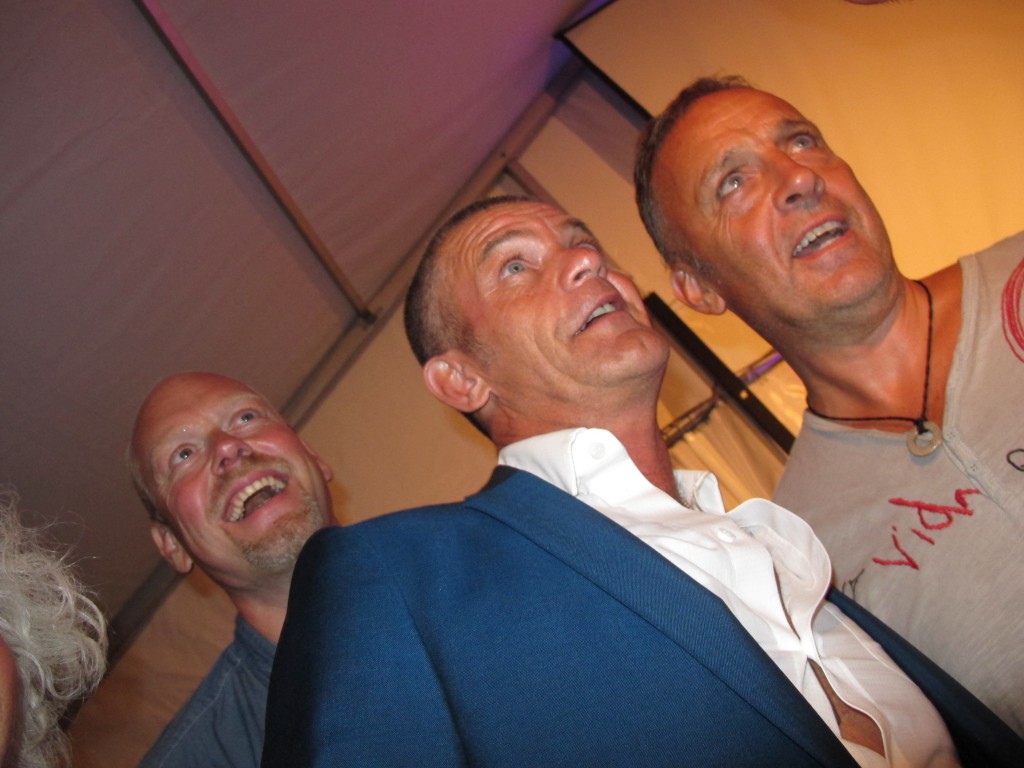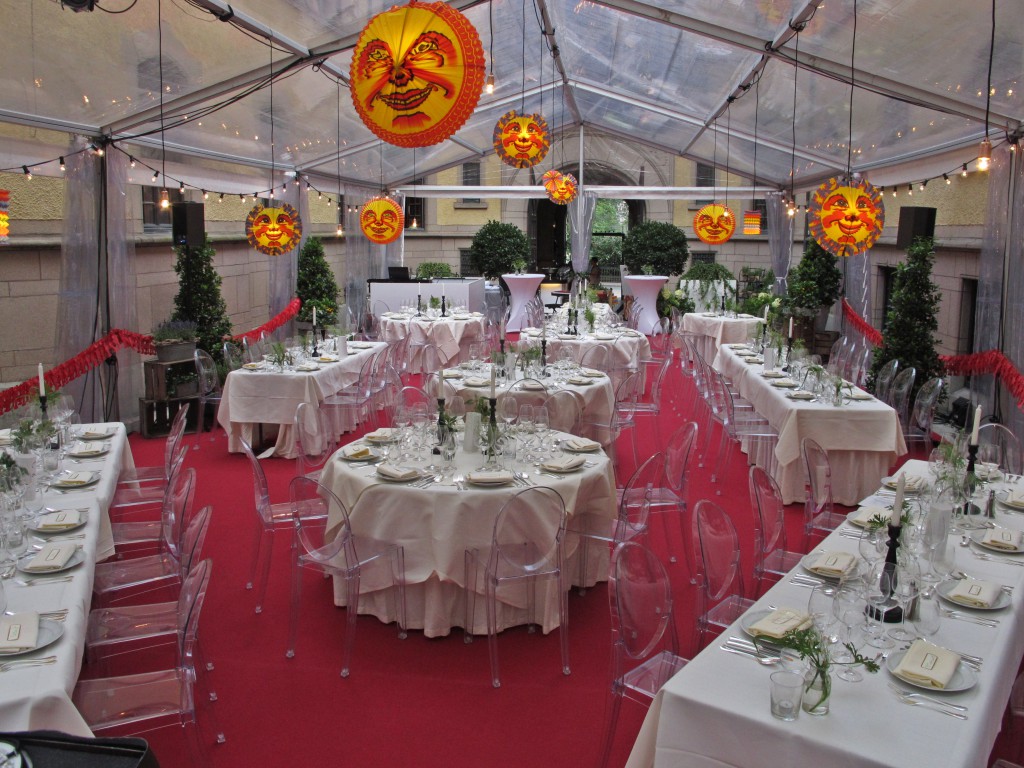 ———————————————-
Rest in Köpenhamn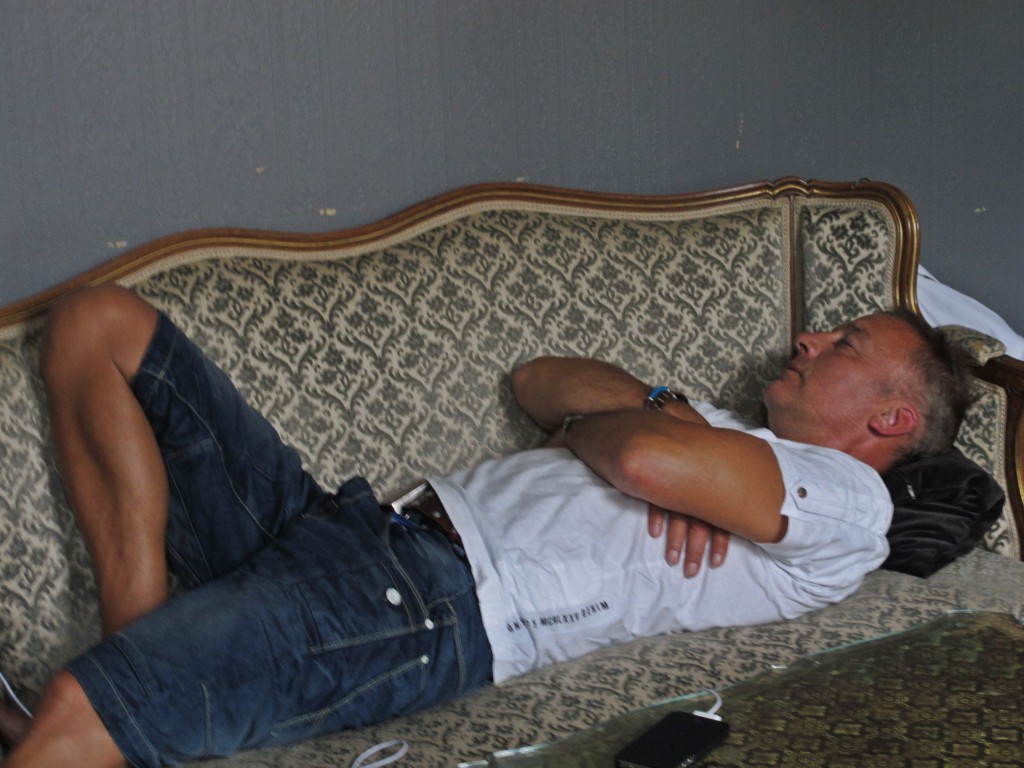 —————————————————-
Stefan took a selfie and missed himself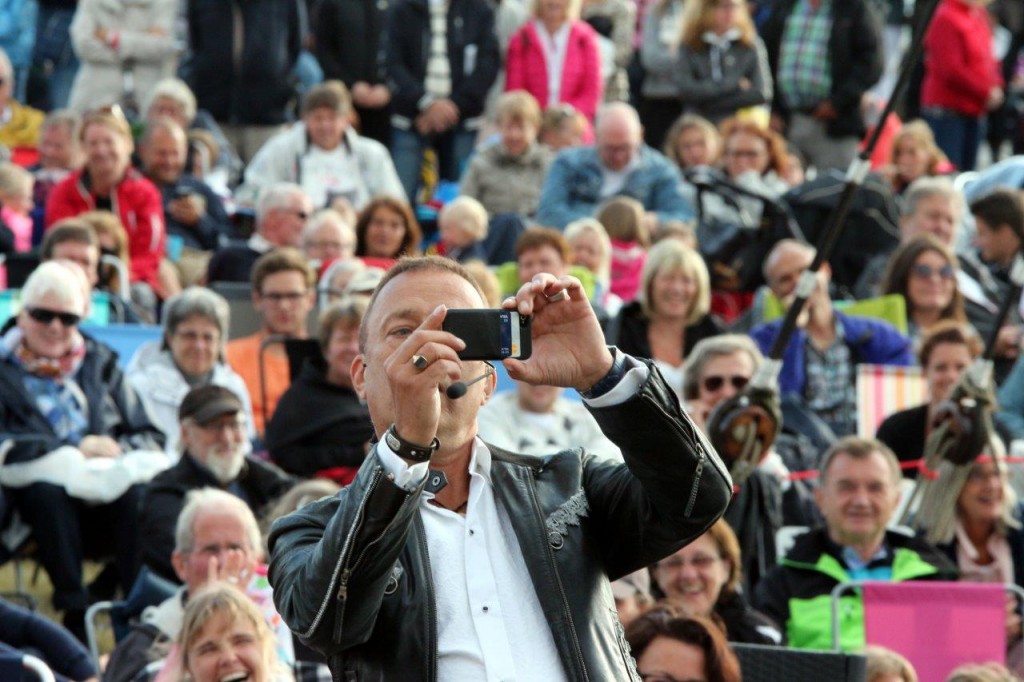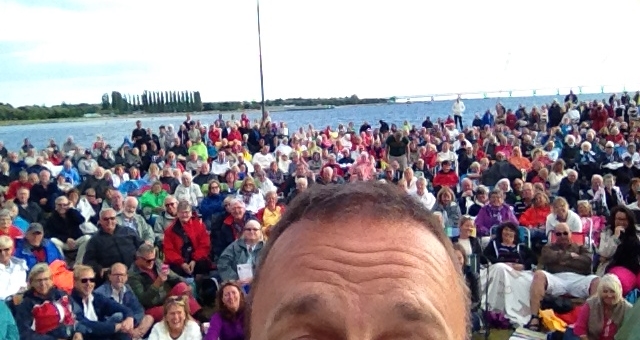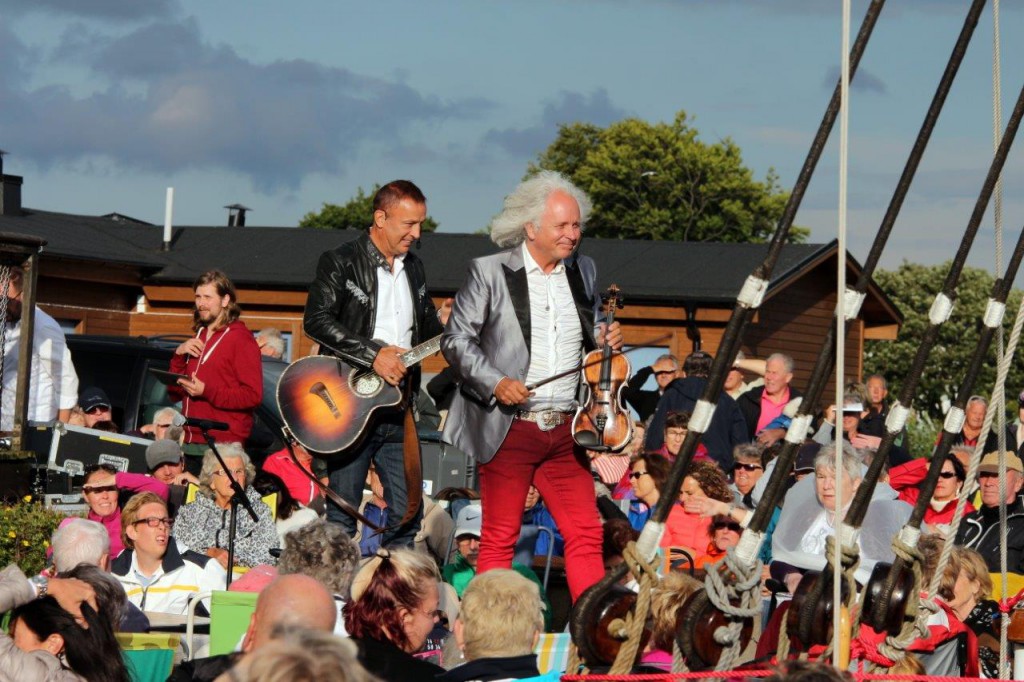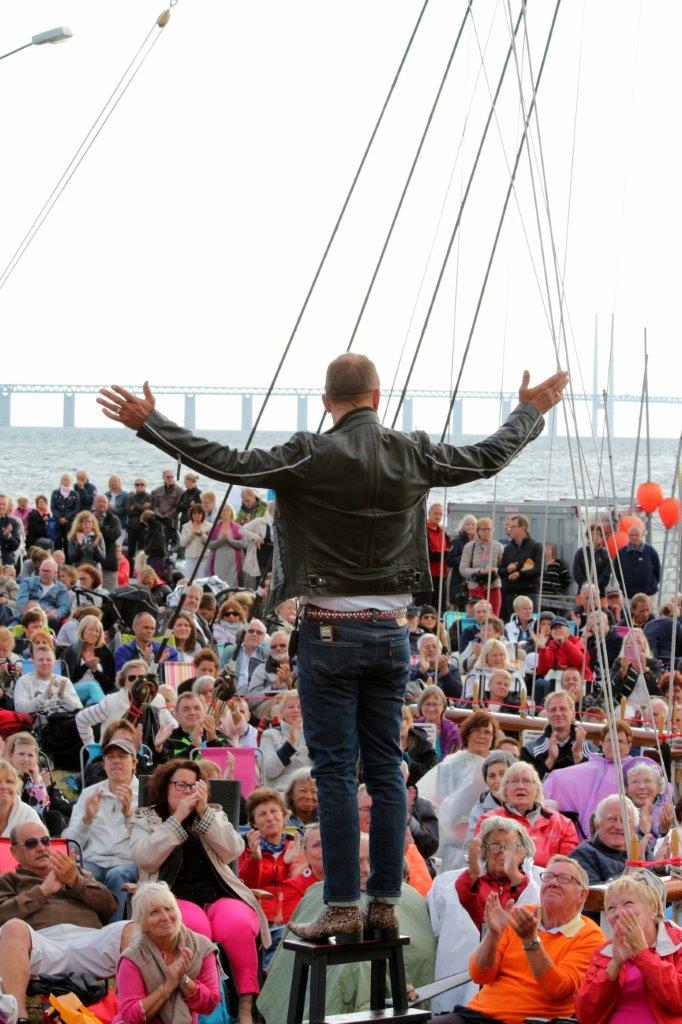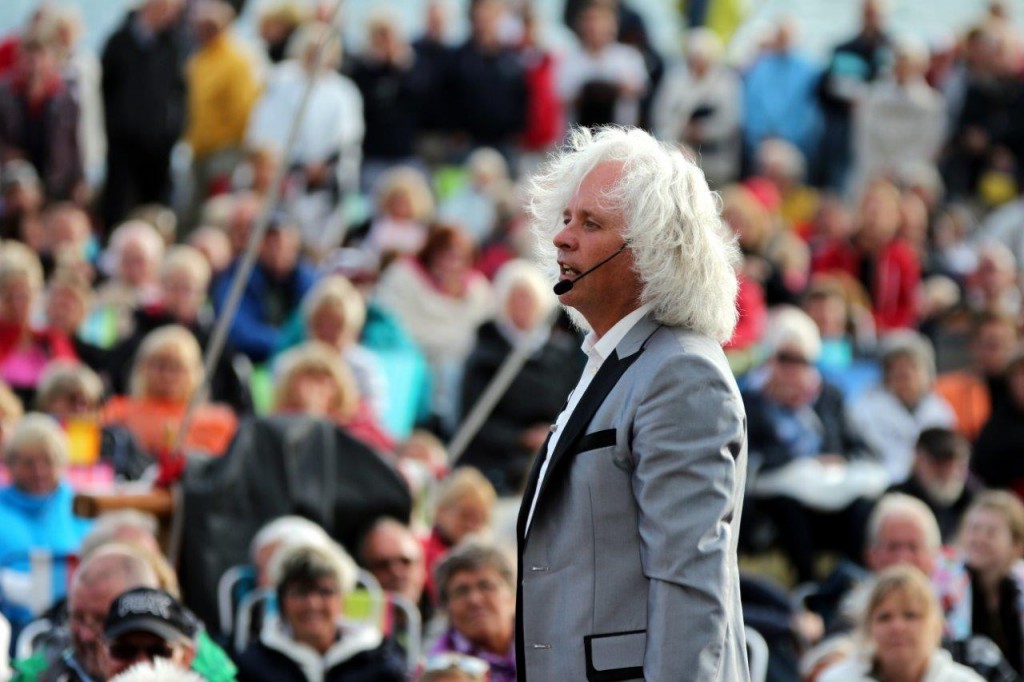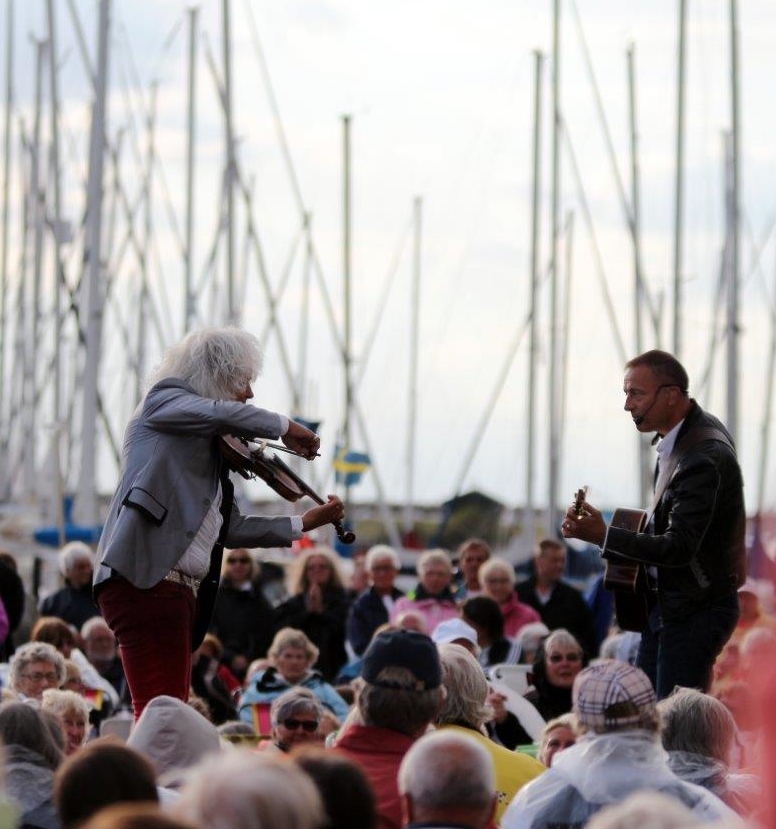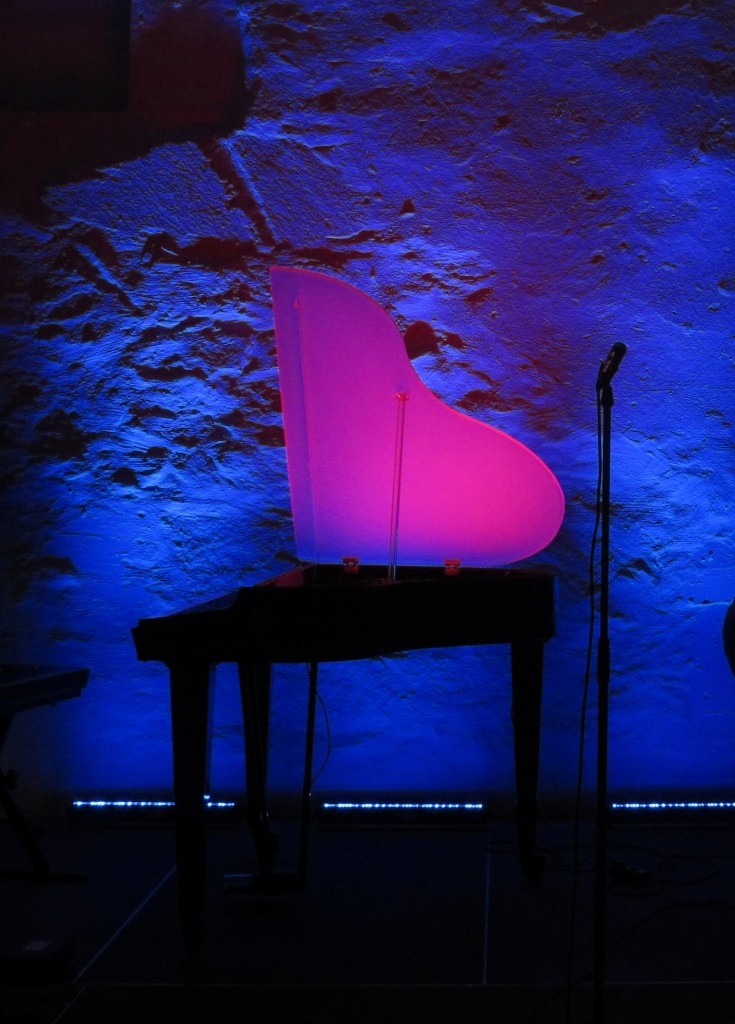 Husqvarna in June
——————————————————————————————————
Lund in June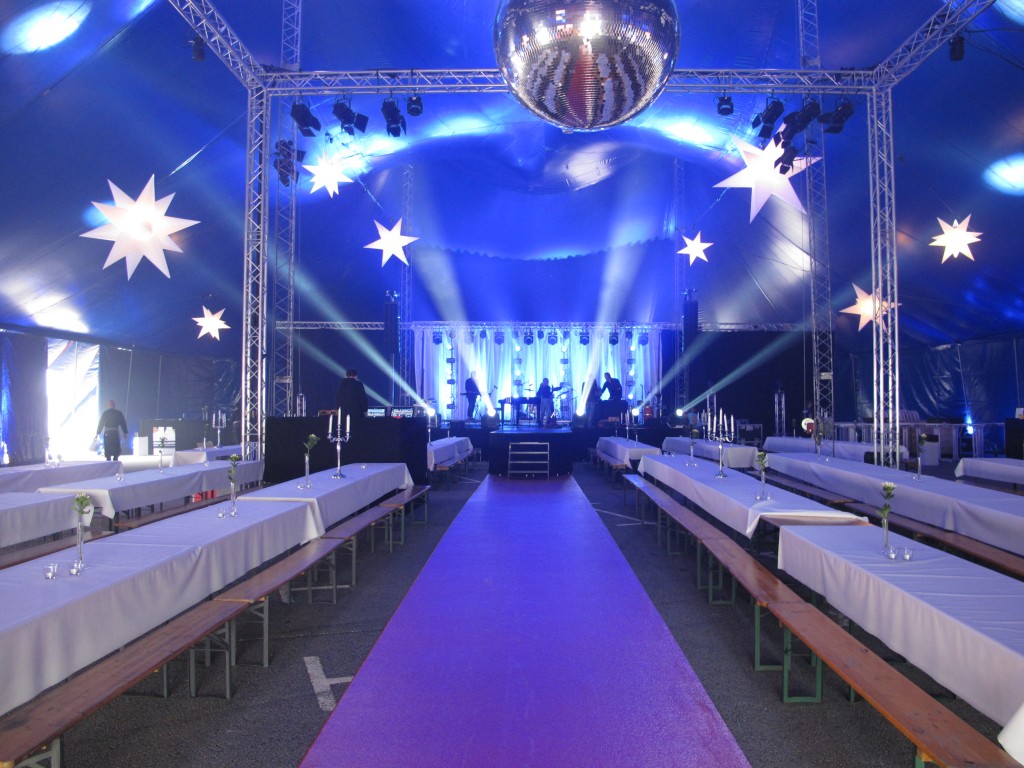 ——————————————————————————————–
Bali event!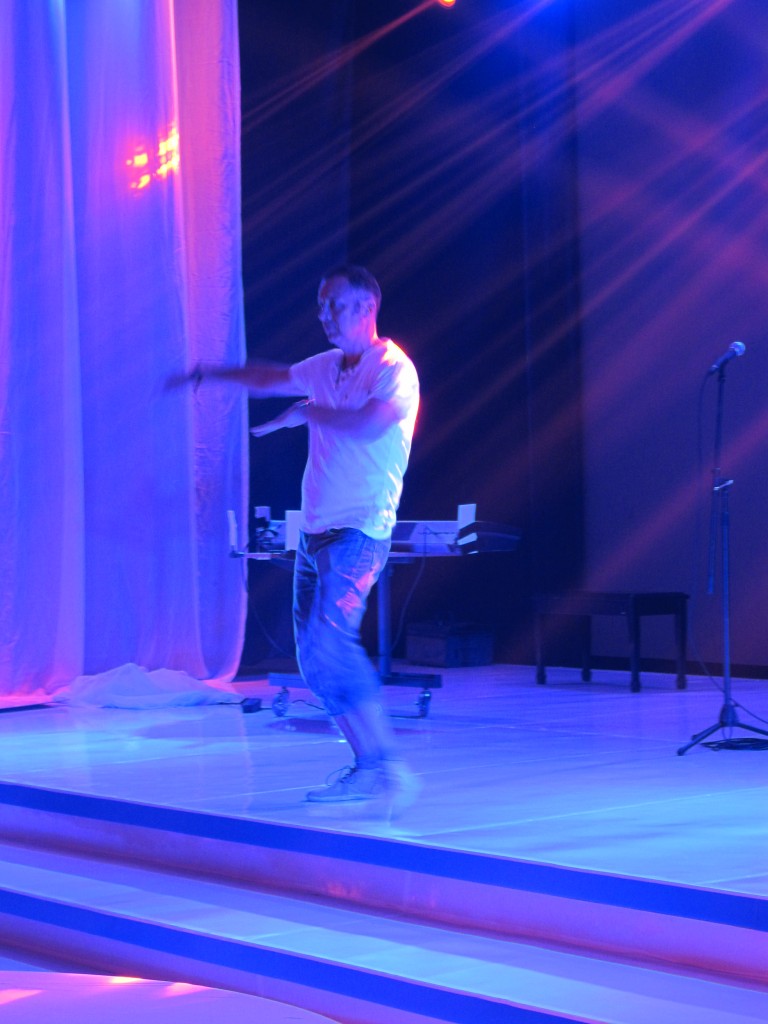 Stefan at soundcheck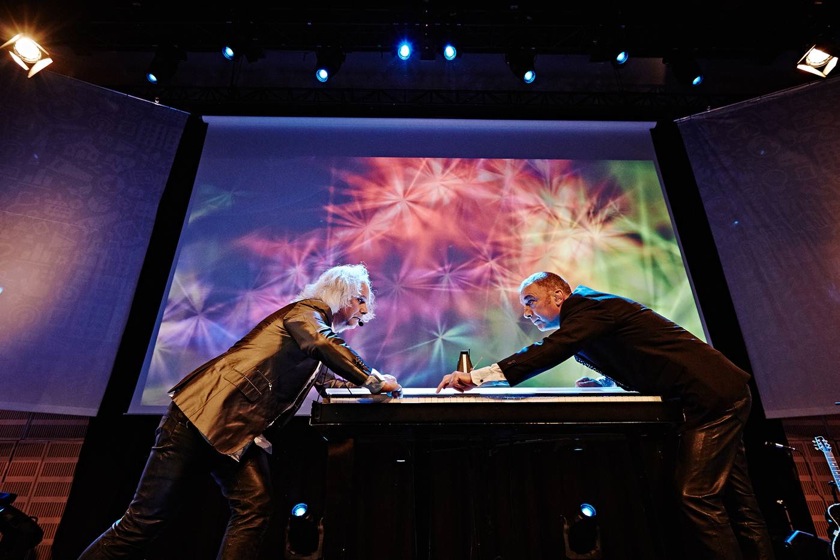 ——————————————————————————————–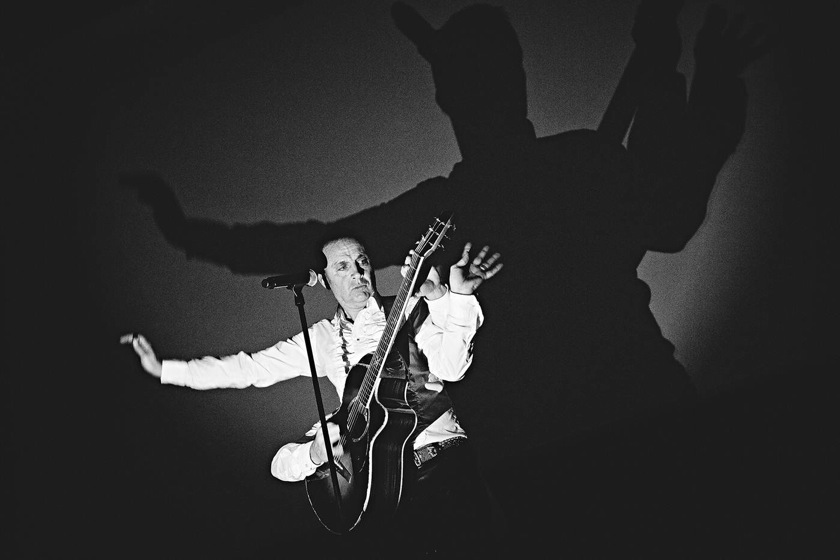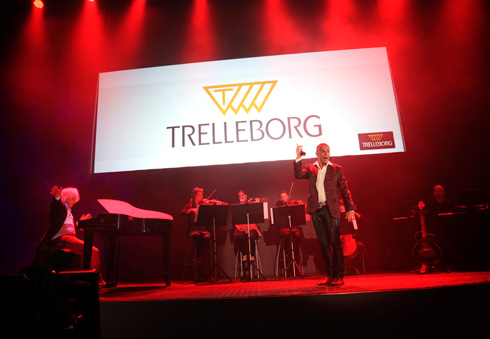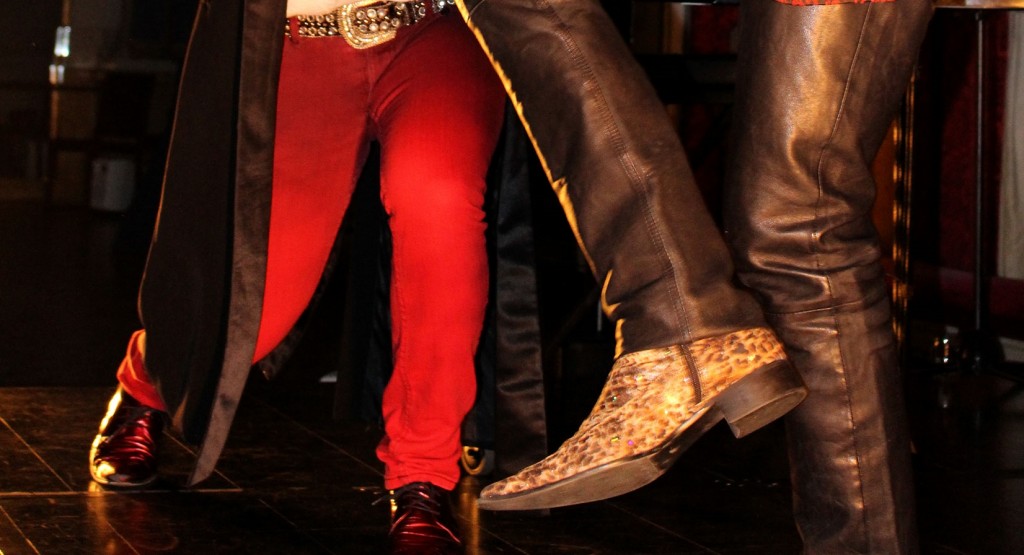 —————————————–
Highlights 2013!
The annual Christmas show at Glasklart together with the 2 lovely musicians and singers Anna & Angelica. Next time at Trägårn in Gothenburg 2014.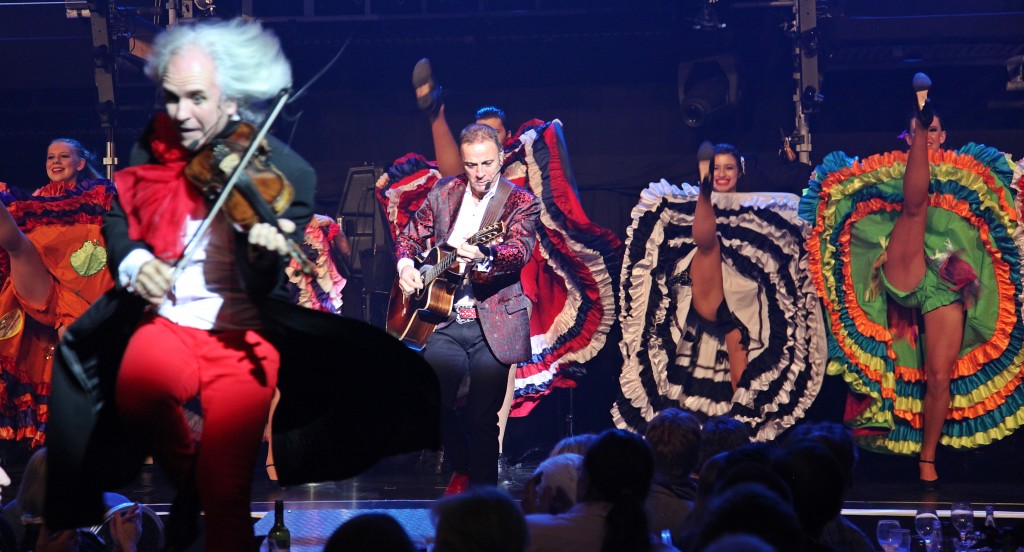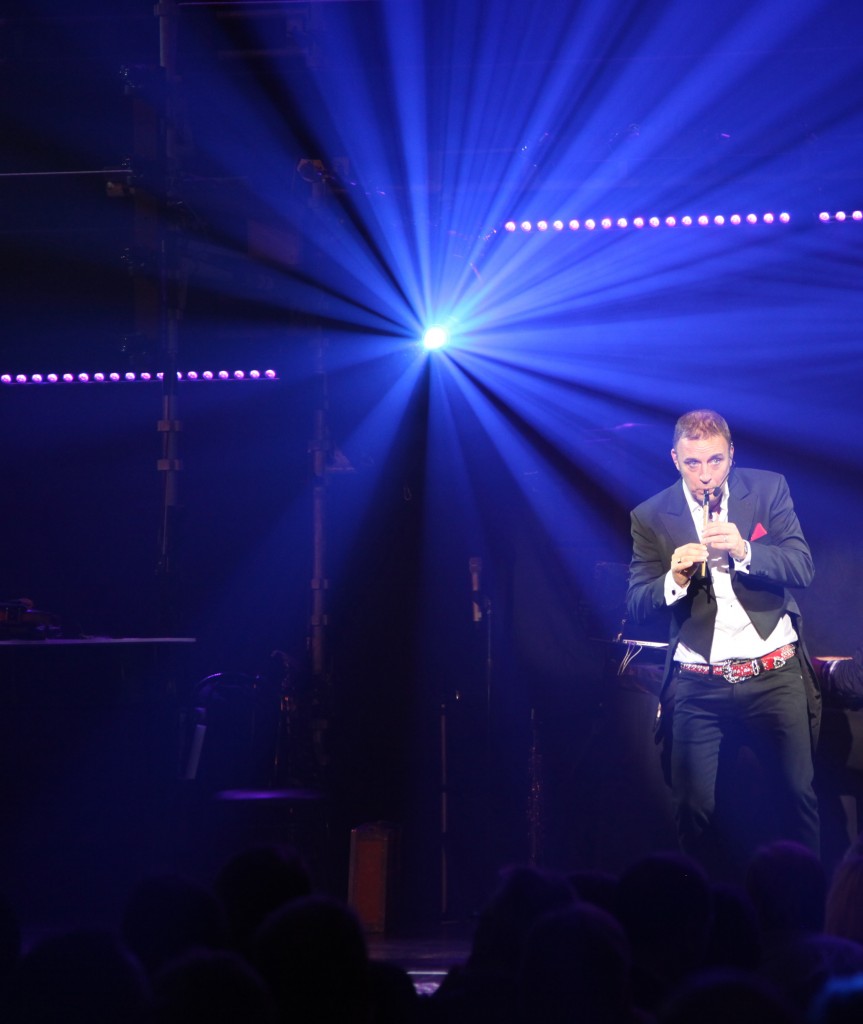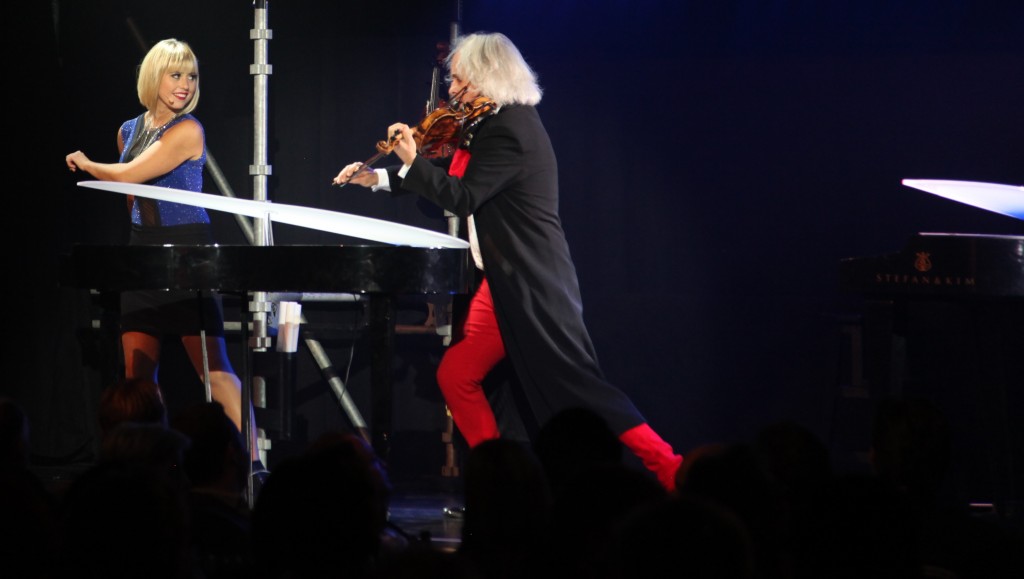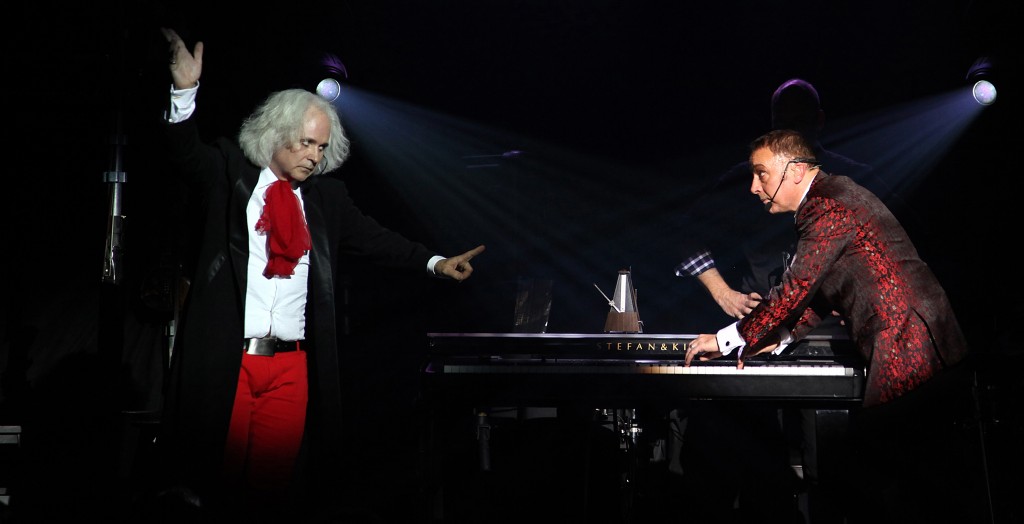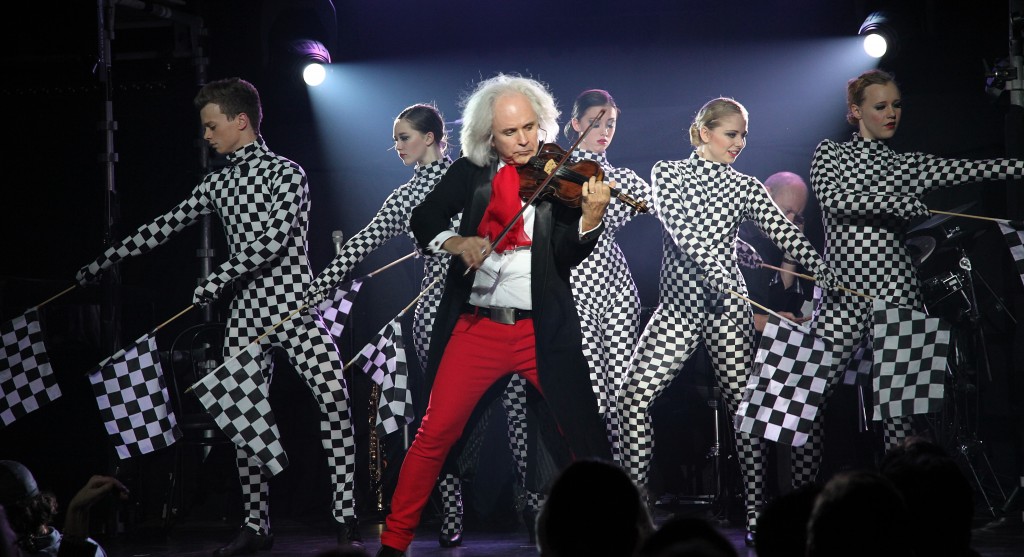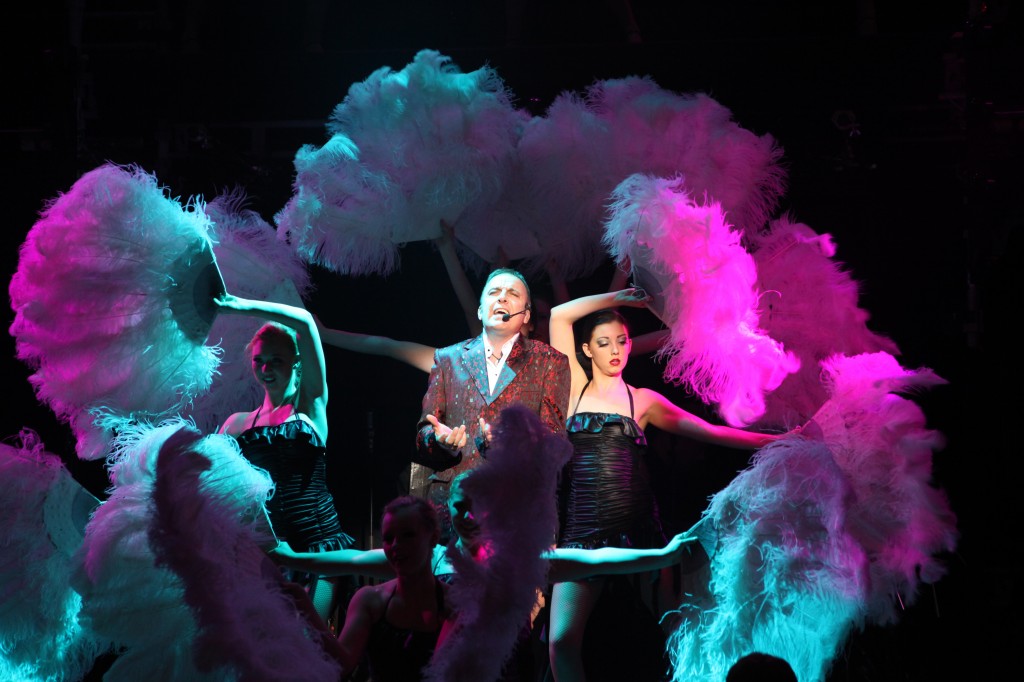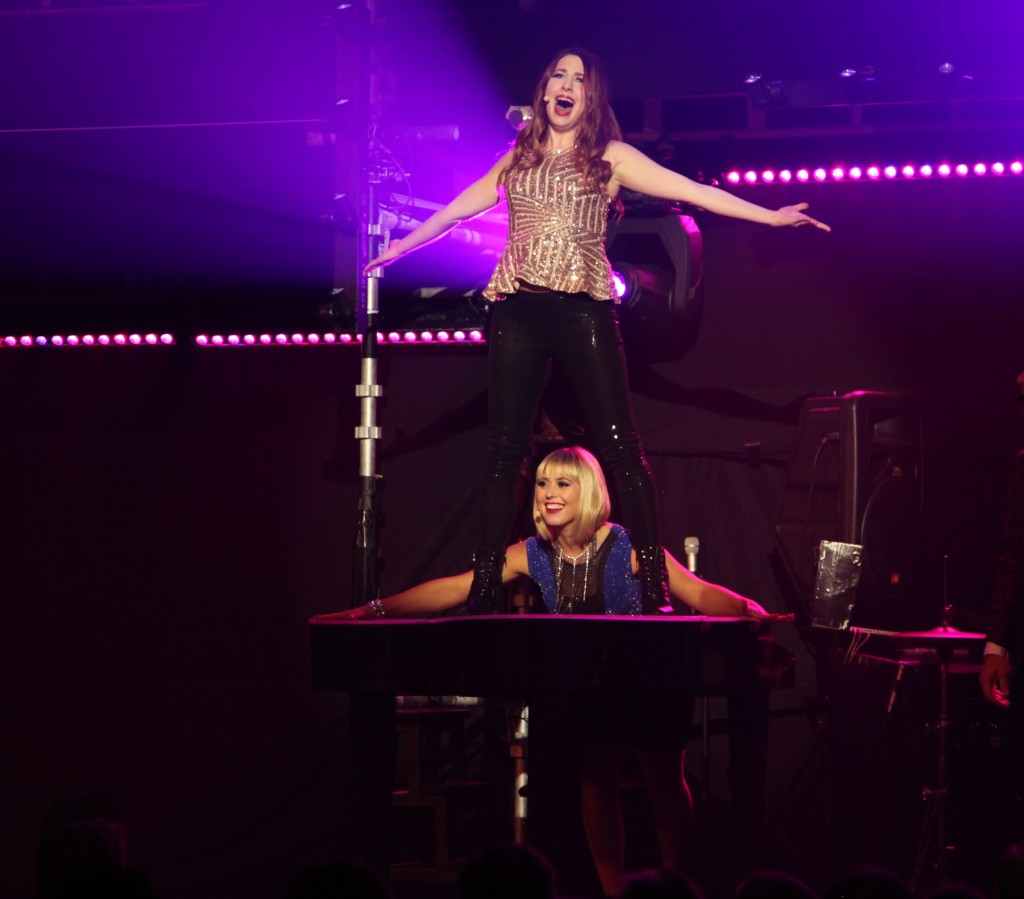 —————————————-
September in Seattle! Charles Simonyis exclusive party. The man behind Word o Excel, believe it or not! Mick Jagger were invited. but he couldn´t come. We mad a special number for Mr Simonyi with is all time favourites. A female aria by Bach, this time sung by Stefan and we ended up with a Rolling Stones song. In the end we mixed them together. The audience never stopped clapping and shouting after that!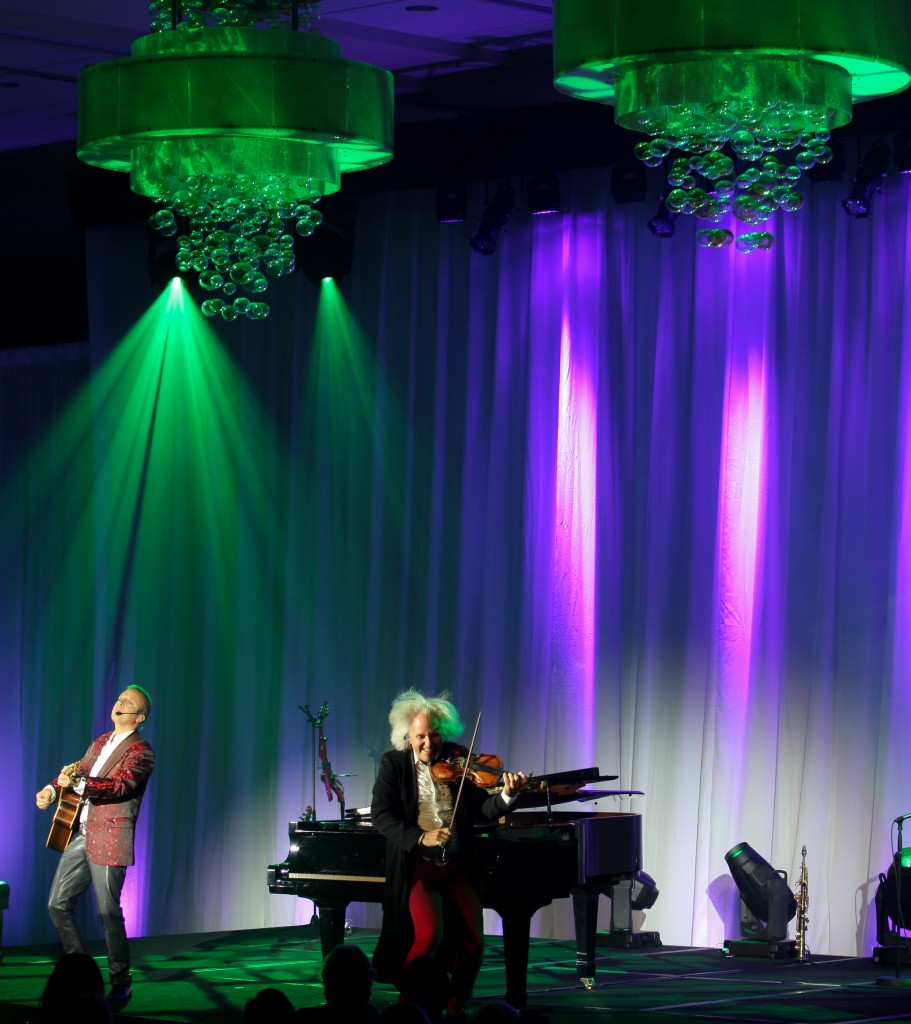 Seattle The 7th of September, Hyatt Regency Hotell, Seattle
——————————
For the third time we were asked to play at the MicroTAS conference. This time in Freiburg, Germany.
————————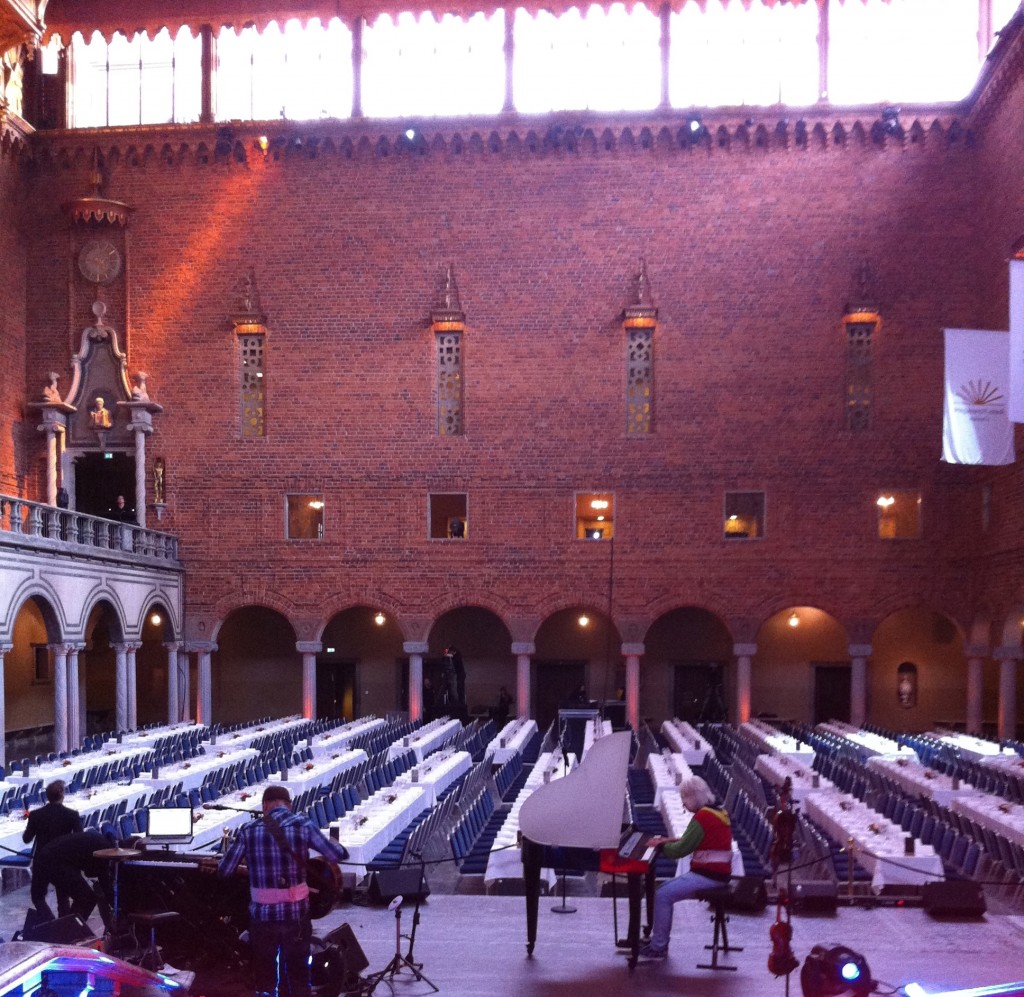 The City Hall of Stockholm! Soundcheck October The 13th.
——————————–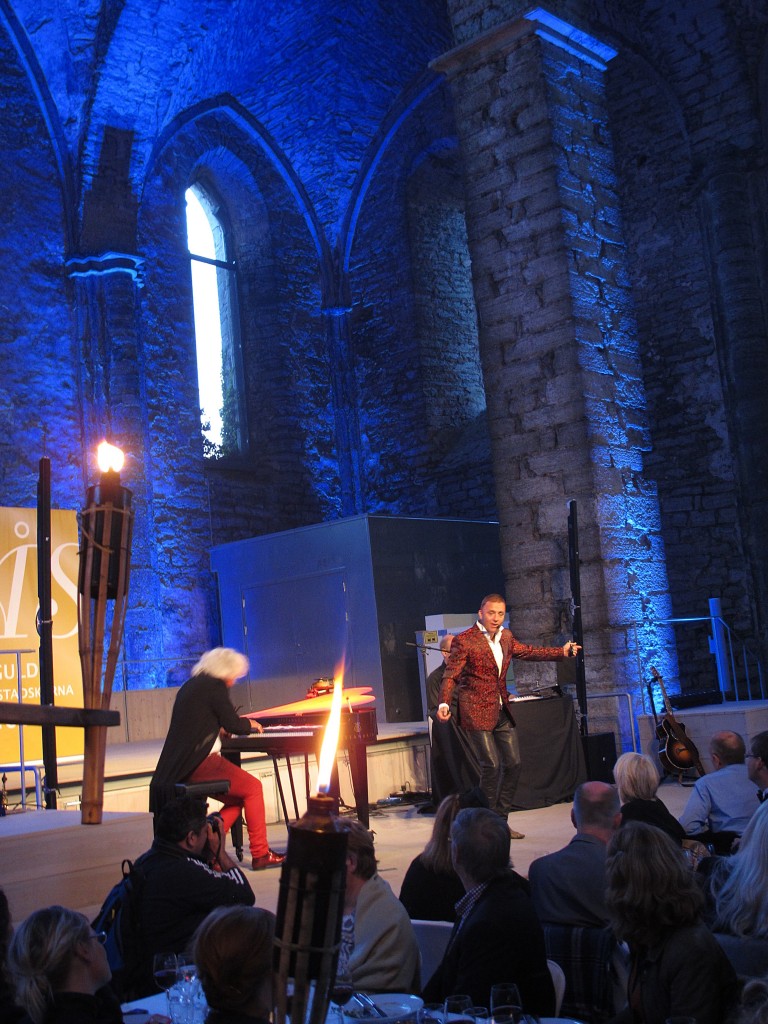 S:T Nicolai church ruin i Visby, Gotland. What a nite!
——————————————
And we will never forget the gigs in Mexico!!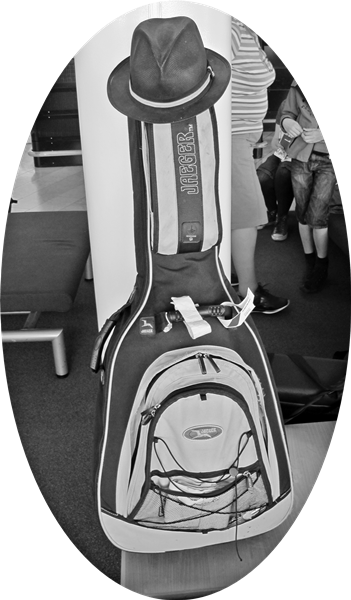 Stefan´s guitar on its way to Mexico
——————————–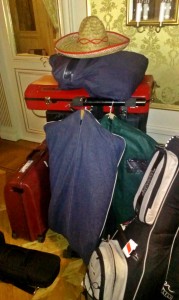 After gig!
——————————-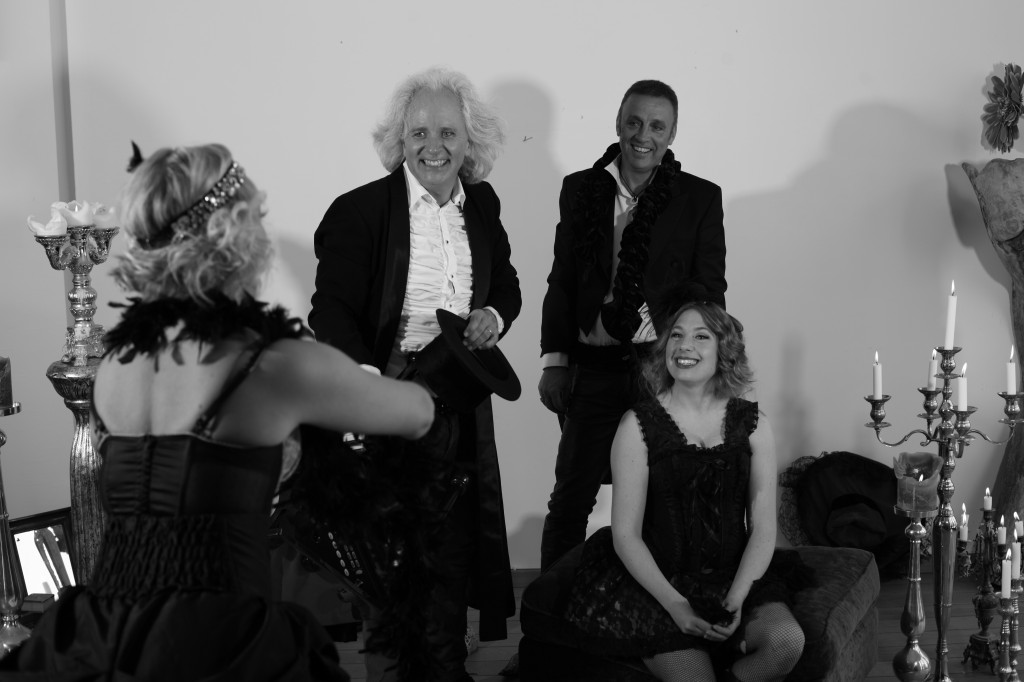 Photo session!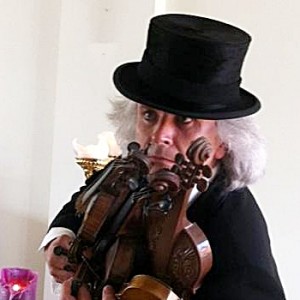 Who is he?
—————————————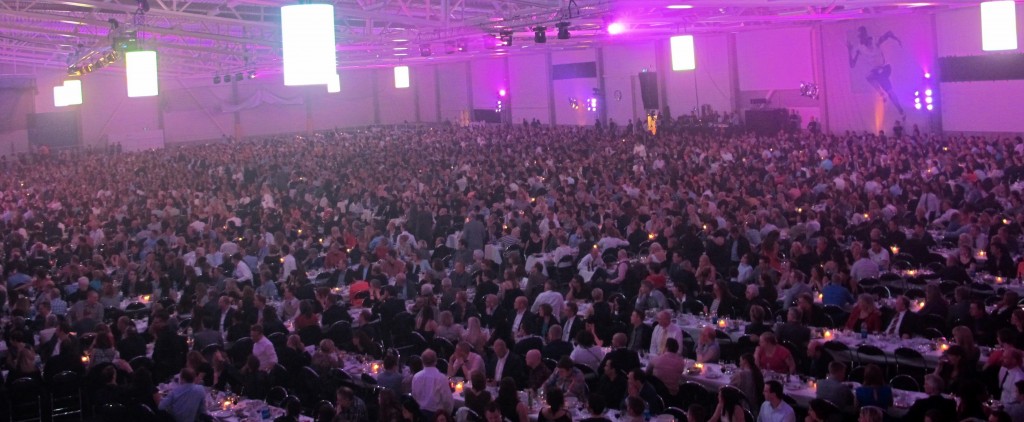 Norrköping Stadium Arena, Siemens 100 years anniversary!
————————–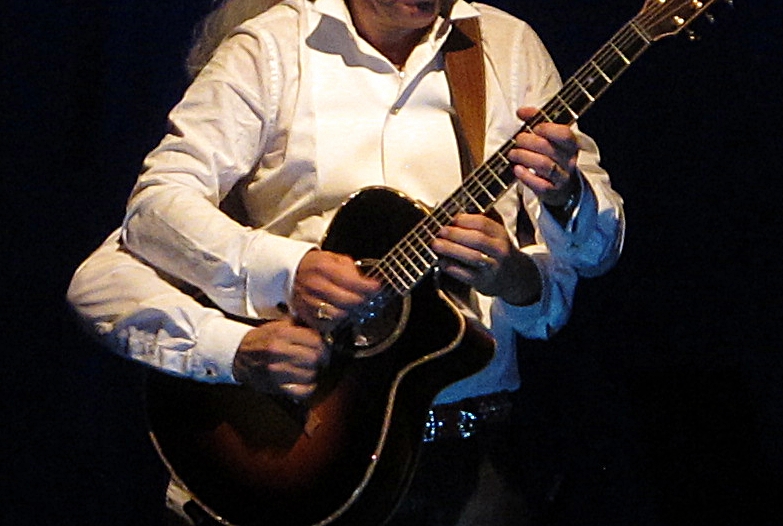 At the Hilton!
——————————————-
One night at Sundspärlan Helsingborg! Crowded!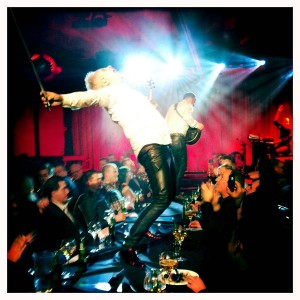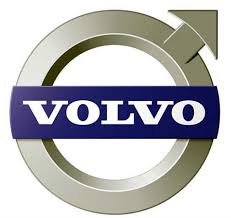 And a lot of shows for VOLVO.
What a year!!!
2012.
The 6th of October! The first night of The Stinsen Arena in Nässjö, Sweden. A bunch of good artists, The swedish rockers Nick Borgen and Dregen, The Baroque singer Anna Jobrant, The mixed choir Mixemble, The Amazing Drummer, and of course Stefan & Kim. In three years we have made a concert every year in this town, all sold out, and this time in the new arena for 1000 people. And it´s not New York we talking about it´s a small little town i Småland
The 27th of September. Scandinavian conference for the EG concern. In the Falconer theater in Copenhagen, we love that place!
The 29th of September. The Jönköping University. Doctors graduation. A lovely evening! The 20th of Sep! NCC Top Management Conference. Sky City, outside Stockholm. Look at the view behind the stage. The picture was taken at soundcheck. 27 Oct!
The Helsingborg Symphony Orchestra together with Stefan & Kim. At 3 i the afternoon in the Concerthall of Helsingborg with the show "Med stråken i halsen" We will cooperate with this wonderful orchestra all week long and the week will end up with a public concert the 27th of October. After the last note we will go directly for Karlshamn for another event.
The 28th of October we will reopen the wonderful show "Galanteri"! Växjö Concert Hall at 5. A pretty galant mix of wonderful classic music together with craziness. This show we do together with the fabulous mezzo soprano Katarina Karneus and the tenor Per-Håkan Precht. Benedicte Haid, the concert pianist will take care of the Grand Piano. Of course we will bring MrFrisk our musician and Paul Suchanek, our sound engineer and clarinet player-what a combination.
Click on the link for poster aff3_galanteri
Stadionmässan in Malmö, Sweden! We will do 2 shows there, the 29th and 30th of November. Buy tickets on www.stadionmassan.se Click on the link for poster Evenemang StefanKim
The 25th of August, Helsingborg, Sundspärlan. 700 women from the international network "Inner Circle". 33 countries were represented. Of course we did a lot of international stuff this evening f.ex we made our new indian number, and suddenly 10 indian women ran up on stage danced all the song through. The whole auditorium was boiling, look at the picture!
First week of June was a fairly typical week for Stefan & Kim. It started up in Skövde, Sweden where we were invited to make a show when Paroc had their 75-years anniversary. Then we had a day of and then we made a show for 300 people from Brazil at Grand Hotel in Sockholm. I was a huge succes! We ended up this week in Denmark. 40 people in the castle of Christiansholm in Klampenborg. In the audience there were a lot of danish celebrities. For example Prince Frederik of Denmark with Crown Princess Mary. After the Standing ovation Stefan & Kim went home to Sweden…..
March
We had the great honour to make the show when The Swedish Football association had a great party at Grand Hotel in Stockholm
February
We started up February with a show at Sörups Herrgård in Denmark. I think we were there for the 10th time. Always a pleasure, and we love to perform for the danish people!
On the 8th of February we were a part of the great opening of the new Malmö Mass. Together with the fantastic aerialist duo, Jimmy & Anna, as we did the show 2005 with at Glasklart. We also had 130 youths with us on stage, a big orchestra and a choir. Imagine when we did the last encore, 15 percussion players out in the audience, 130 youths on stage, Jimmy & Anna up in the air and Stefan & Kim right in the middle of all this. Immediately after the show we went for Gothenburg, because the next morning we were engaged to make a lecture about "Stefan & Kim". About the way we are working, travelling and how we make business. And of course how we make music…… After the last note….directly home, cause we were going to America again. This time to Florida, to make a show at the famous swedish golfer Jesper Parnevik´s home. In his livingroom, 120 people……I love it! After that, both Stefan and me went for a holiday in Mexico for 2 weeks with our families. January We had the most fantastic start this year, 2 shows in Vegas! The first one at The GoldenNugget Hotel and the second at The Monte Carlo Hotel. Of course we want to go back for more shows and right now we are negotiating. We also had the time to enjoy some other shows such as Celine Dion
2010…
we had the great honour to make 14 concerts together with The Royal Philharmonic Orchestra in Stockholm, shows in Scandinavia and in Holland, show at The World Expo in Shang-Hai, and a fantastisc night at The Lund Choral Festival together with 600 children from choirs all over Skåne. We ended up this year making 16 Christmas shows at Glasklart in Malmö.
2009…
a lot of shows all over Scandinavia and a few concerts together with The Malmö Symphony Orchestra
2008…
This year we were a part of the biggest touring summer show. "Diggiloo", 26 shows all over Scandinavia. In addition to that we travelled with our own show in Germany, Italy and of course, Sweden .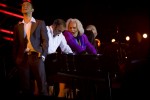 2007…
a number of gigs in Sweden, Finland, Denmark, Norway, but we also had a great trip to Croatia. In the end of 2007 we went "Home again" as our Christmas Show was called this year at Glasklart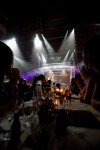 2006…
we were a part of The Korsholm Music Festival. And as we were in Finland we did a Tv-show as well. This year we travelled a lot, as every year. The year ended up at Glasklart with a new show called "Up on the walls" and we had the most fantastic scene that never been seen before. The whole Christmas show period was sold-out as always.
2005…
A busy year all over Europe but of course mostly in Sweden, as always. Show at Glasklart and this year the stage was red, and right in the middle of the audience We made this show together with the fantastisc aerialist duo, "Jimmy & Anna"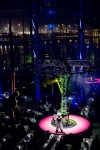 2004…
all around as always……..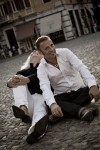 2003…
An exciting year, in Scandinavia and short trip to USA. This year we did the first show at Glasklart, in Malmö.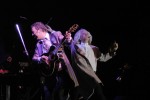 2002…
This year we had the honour to make spring show at Kajskjul8 in Gothenborg. It was a huge succes, and because of that it became an autumn show as well. We also had the time to go to USA once again, and a few other countries.
2001…
As the Stefan & Kim Christmas show in 2000 was a great one, we translated most of it to danish and it bacame "Et glas vegas" in Copenhagen.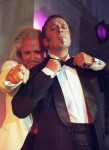 2000…
a big show at Slagthuset, "Ett Lass vegas"A lot of people came to see us. And we saw a lot of places in Scandinavia this year……