Underbar avslutning av 2018! Spelglädje med Stefan & Kim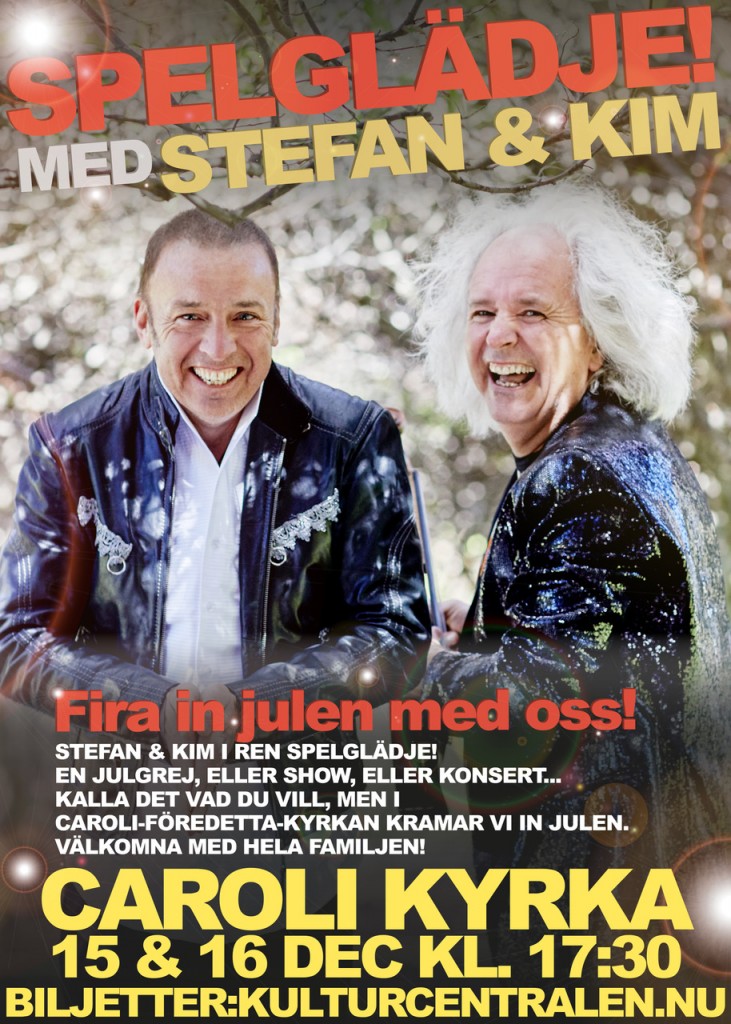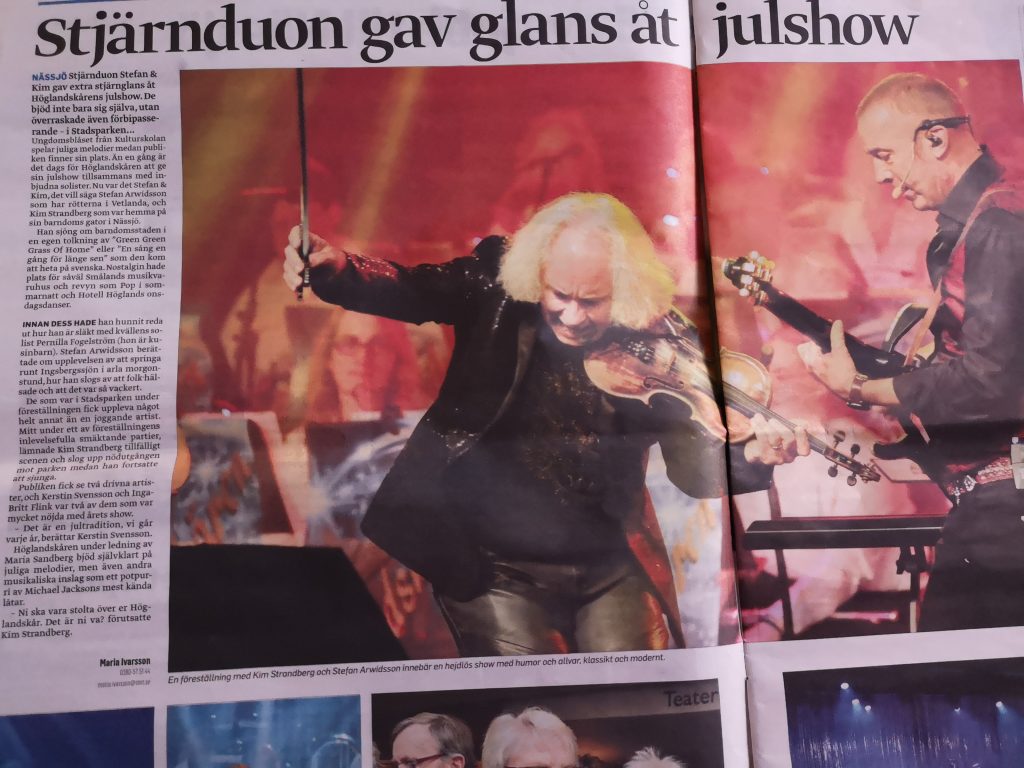 2 wonderful nights in Nässjö!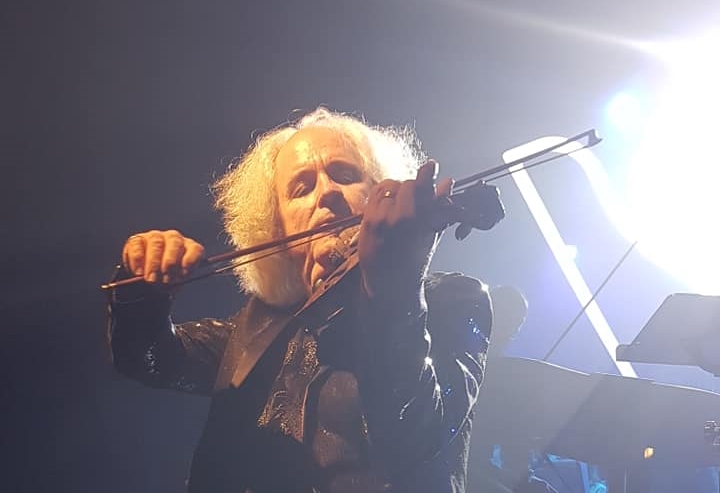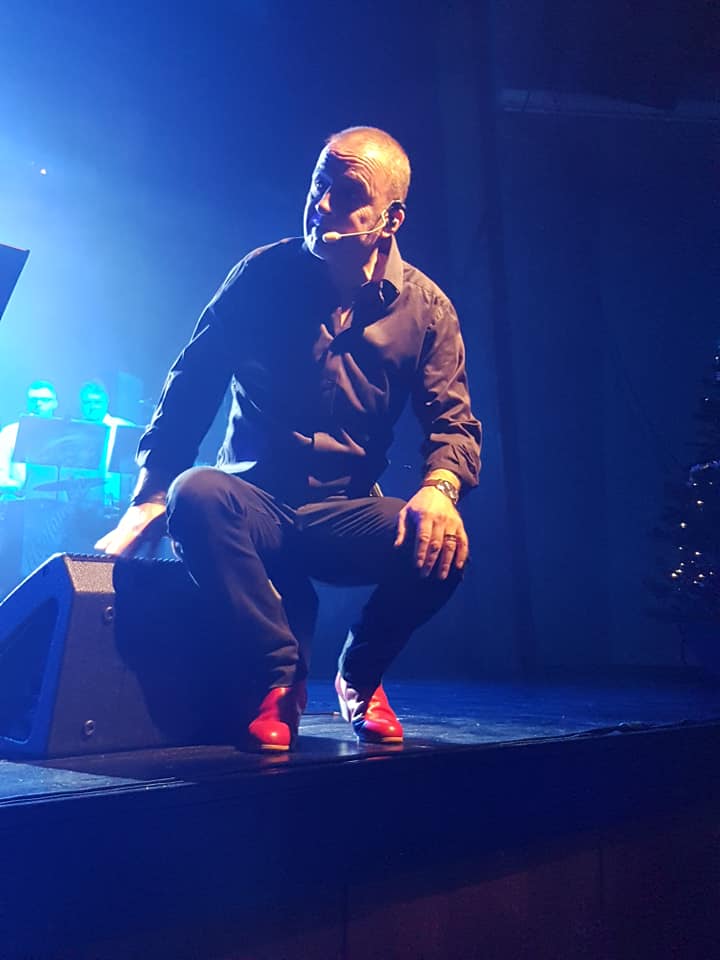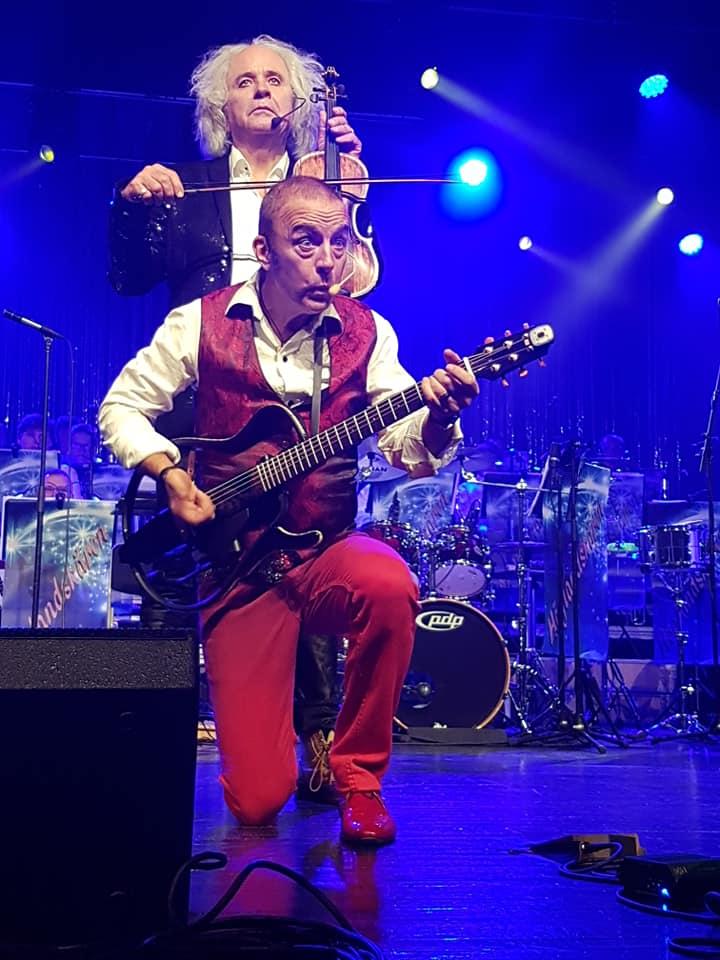 —————————————————————-
Small gig right in the middle of Malmö! Picture from the dressing room. VERY SMALL!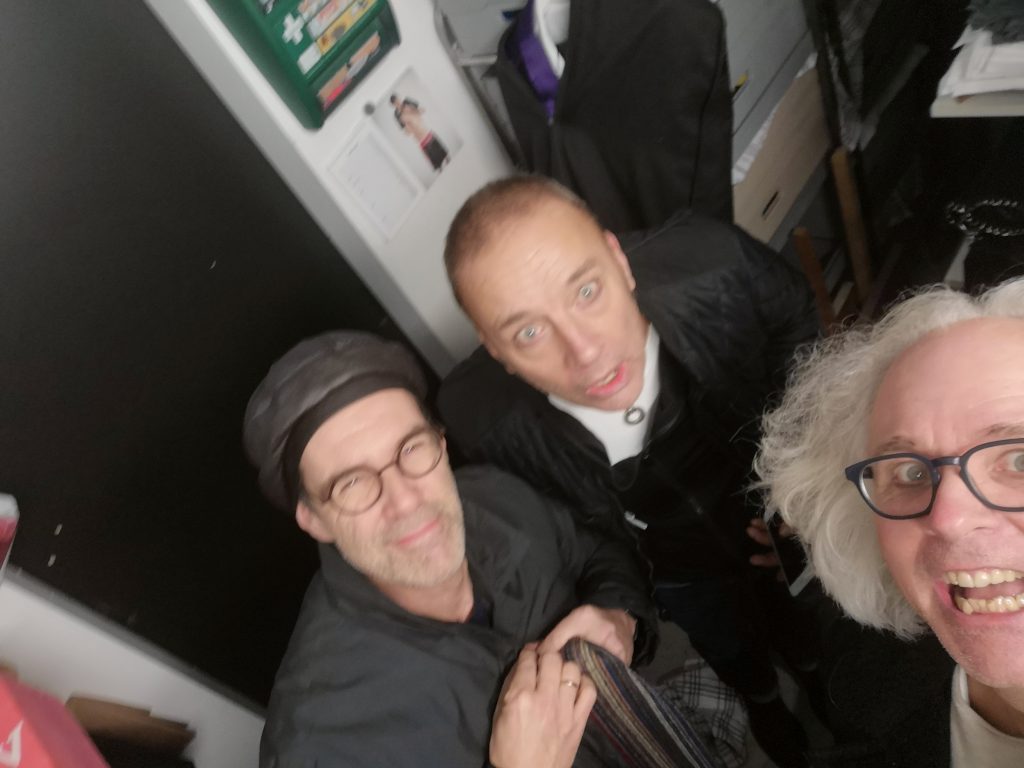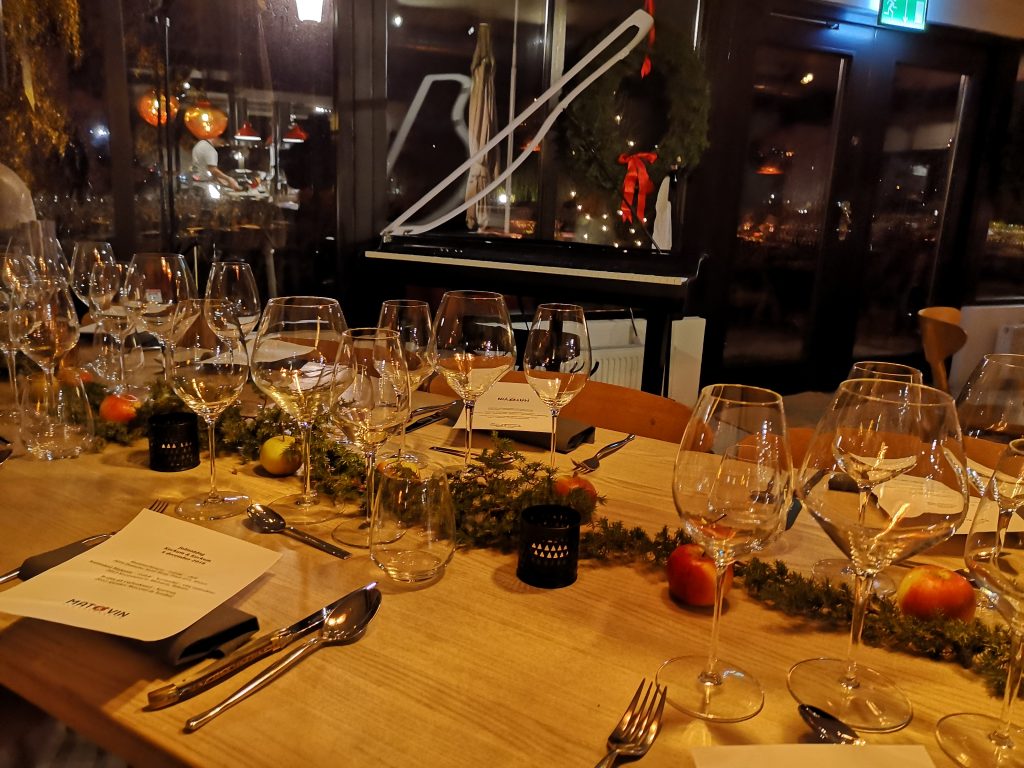 ——————————————————————————
Nov 30th in Stockhom City Hall!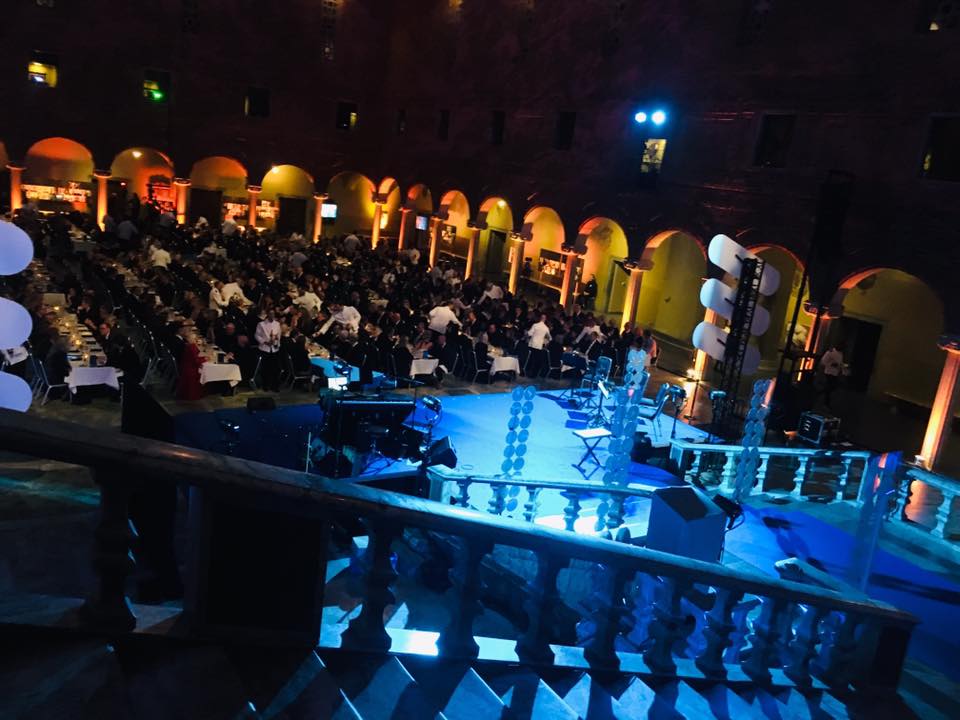 Tillsammans med Stråkkapellet & vår Paul Suchanek, till vänster på soundcheck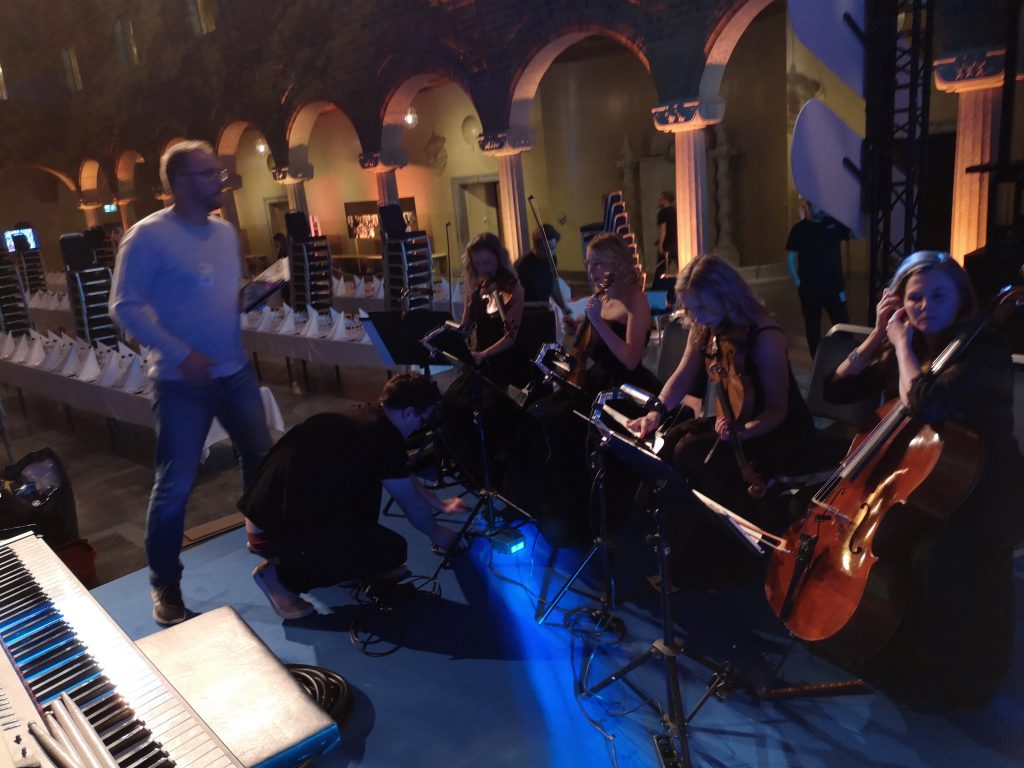 Vicken dukning & vicken kväll!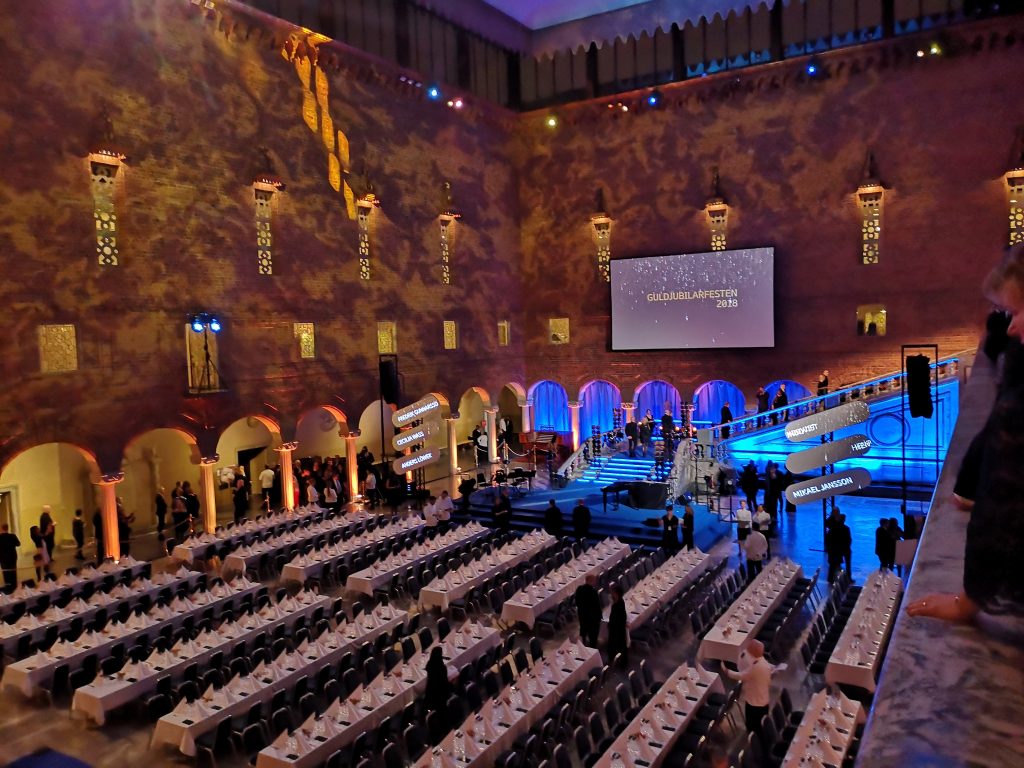 Whole lot of fun yesterday!!
———————————————————————
I love this kind of work!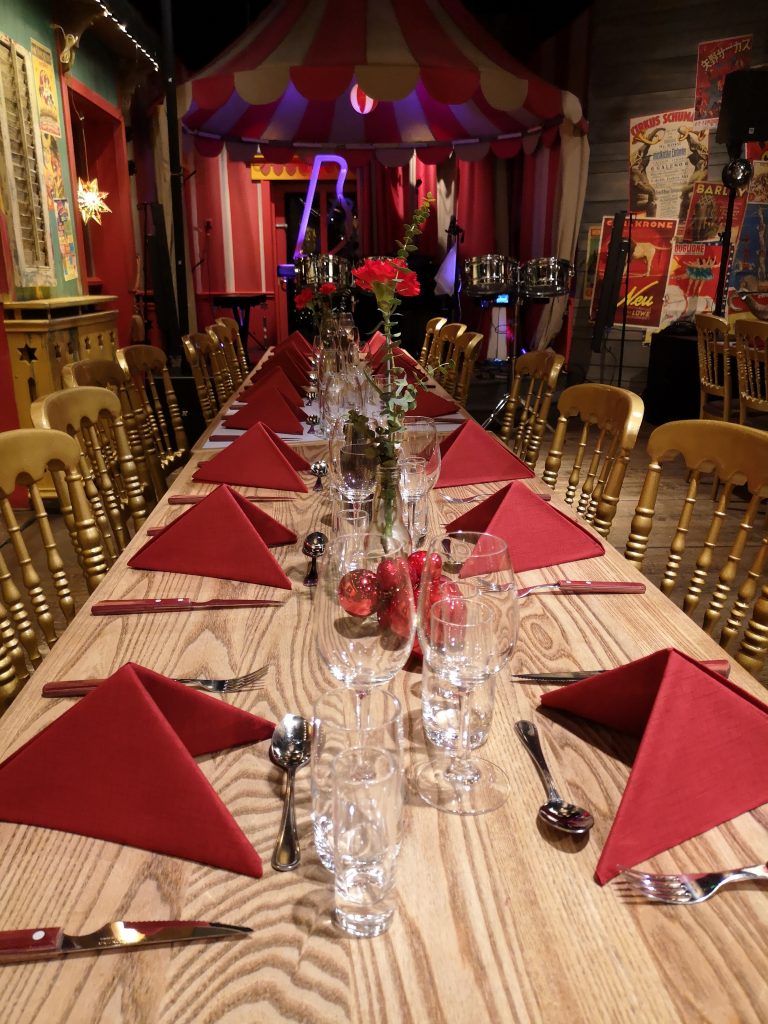 ……. at gig once again!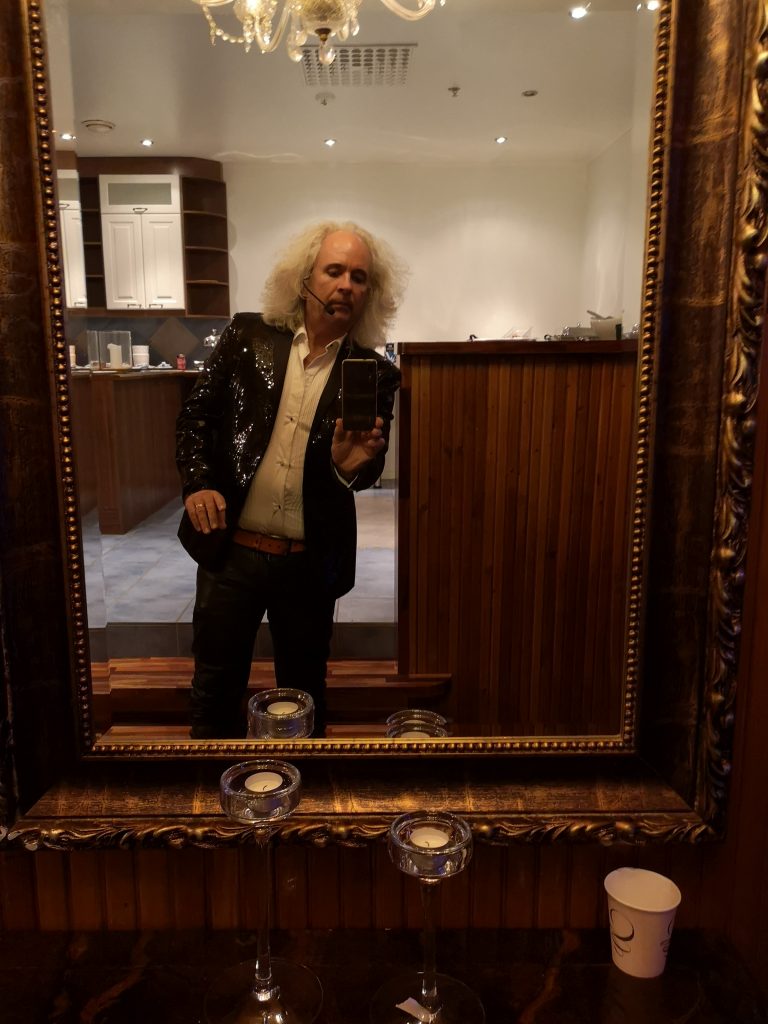 ---
100 years anniversary in Helsinki, 8th of November
———————————————————–
Stefan & Kim at Glasklart, malmö, Sweden 7th of Nov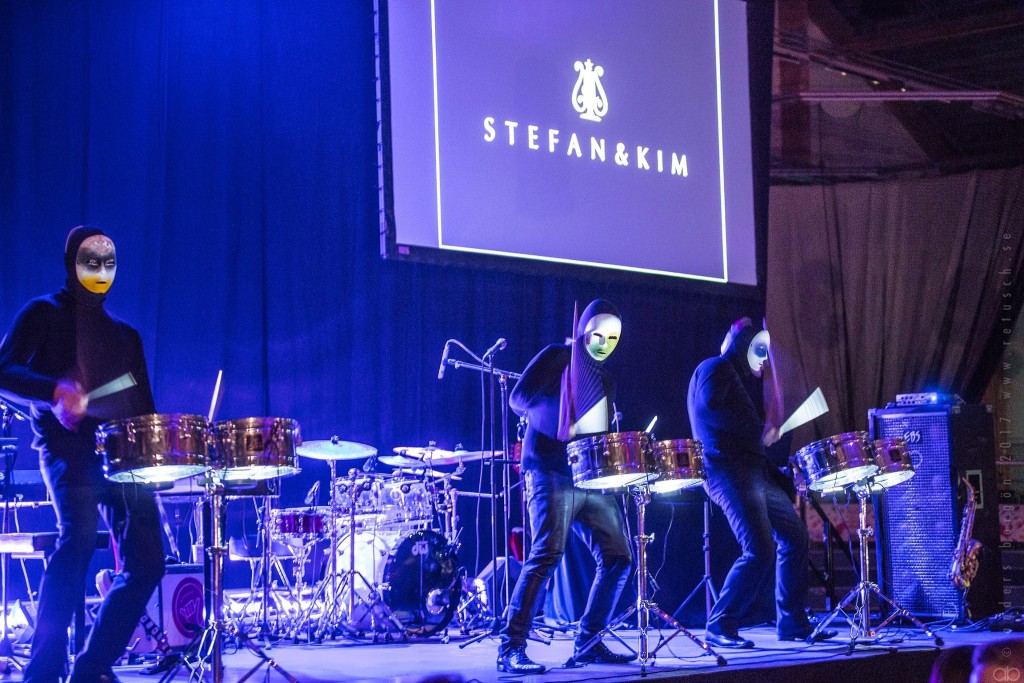 ——————————————————–
Borås, in Swe in October New Ford Focus Event!.
#ahaga! #bilinvigning! #stefan&Kim #jävligtbra
4 Oktober
The Dessert is about to be served at Skövde University! And we´re about to get up on stage!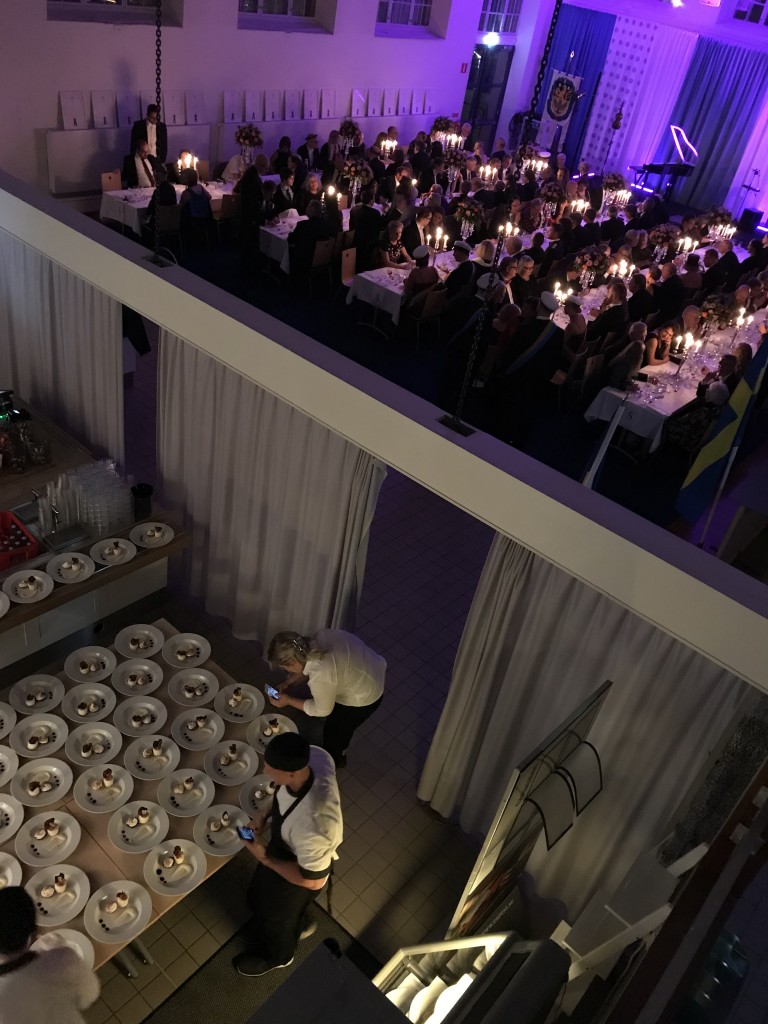 Soundcheck in Gbg, Sweden! After soundcheck, Showtime!!!!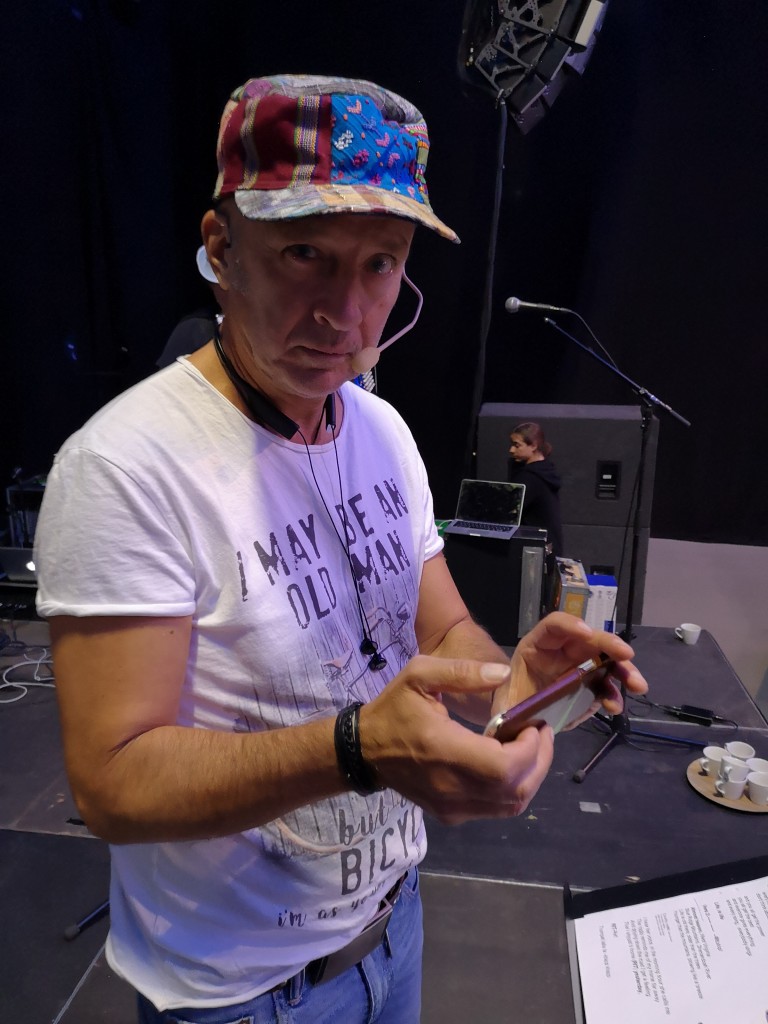 ————————————————————————–
September 28th in Vedum, Swe! What a nite together with these lovely musicians! What about Tuba, Trumpet & Accordion and Lederhosen together with S&K? We´d like to say, a huge success!!!!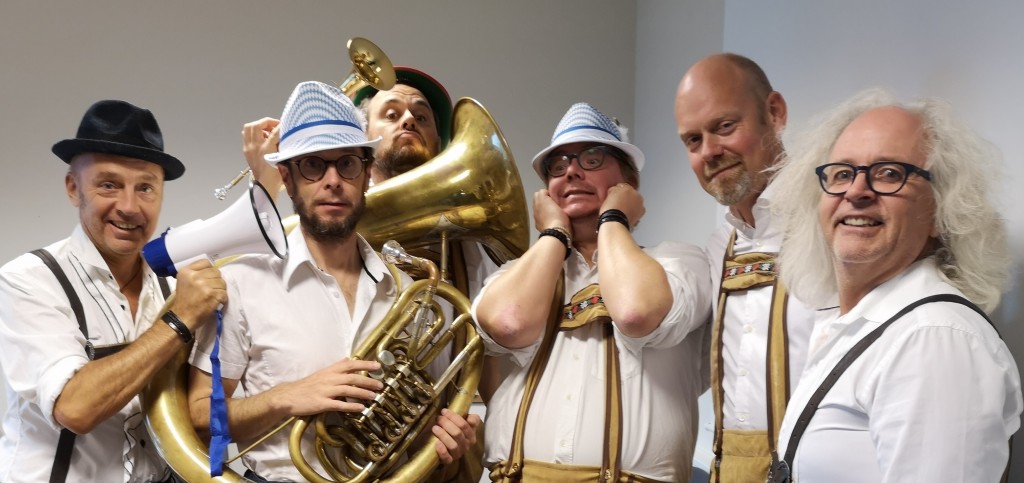 Operaterassen, Sthlm, Sweden, Wonderful audience, Wonderful show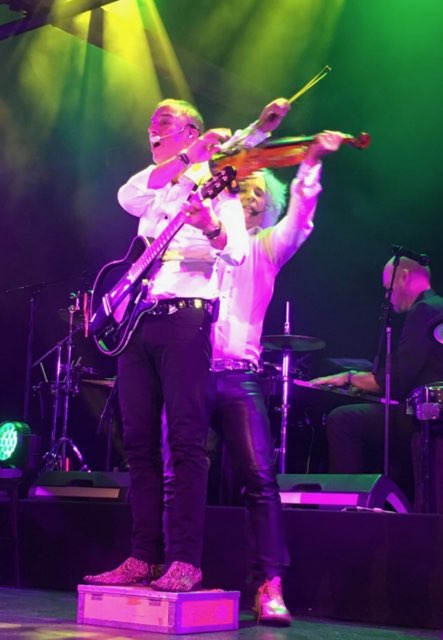 Secret show for 40 guests somewhere out in the World! Everything is ready, and Stefan & Kim too, for international show!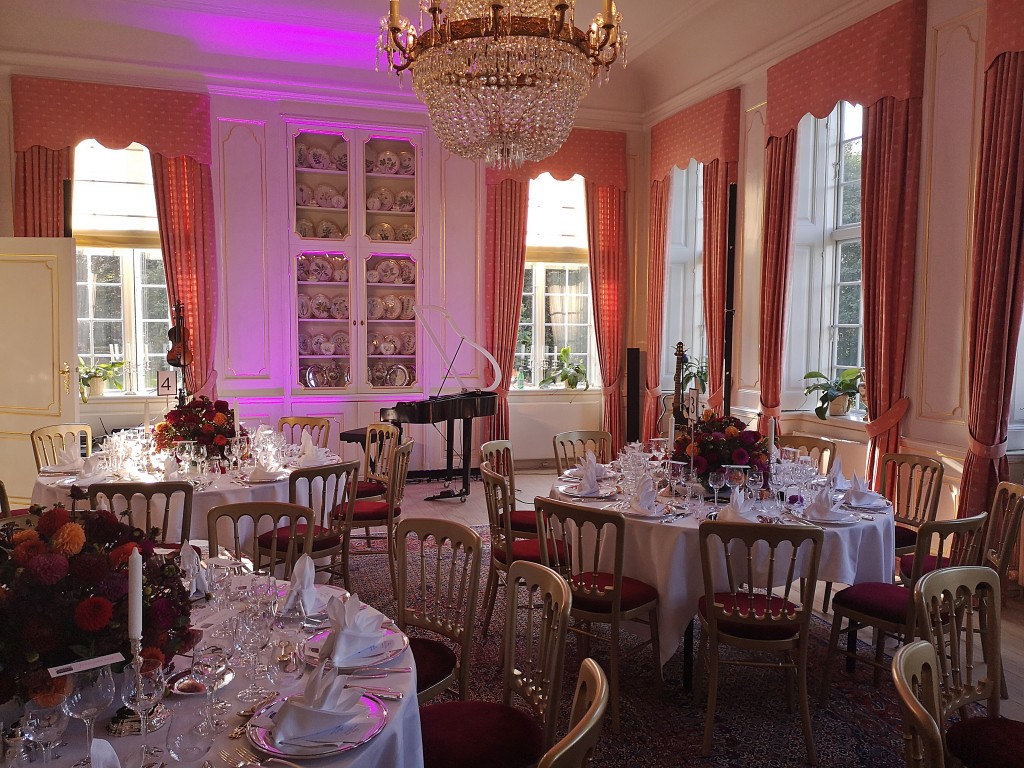 Aug 31st! Gatsby event at Tanumstrand in Sweden! I love my job!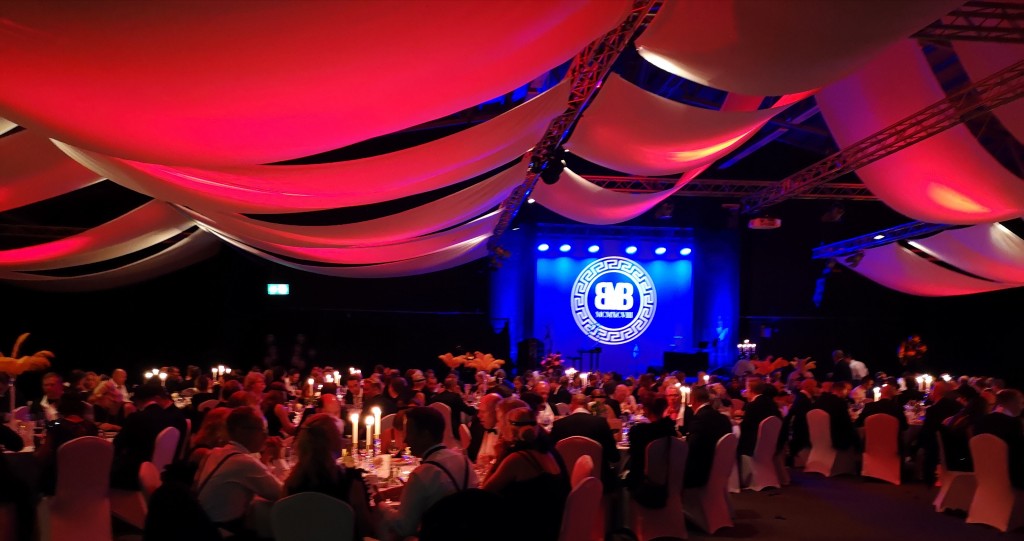 Aug 30th! Great gig to nite!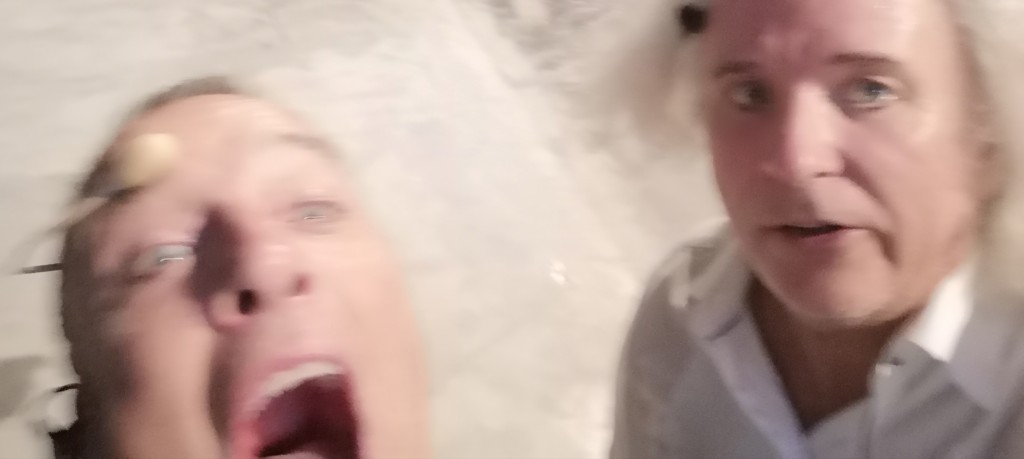 1-2-3-4-GO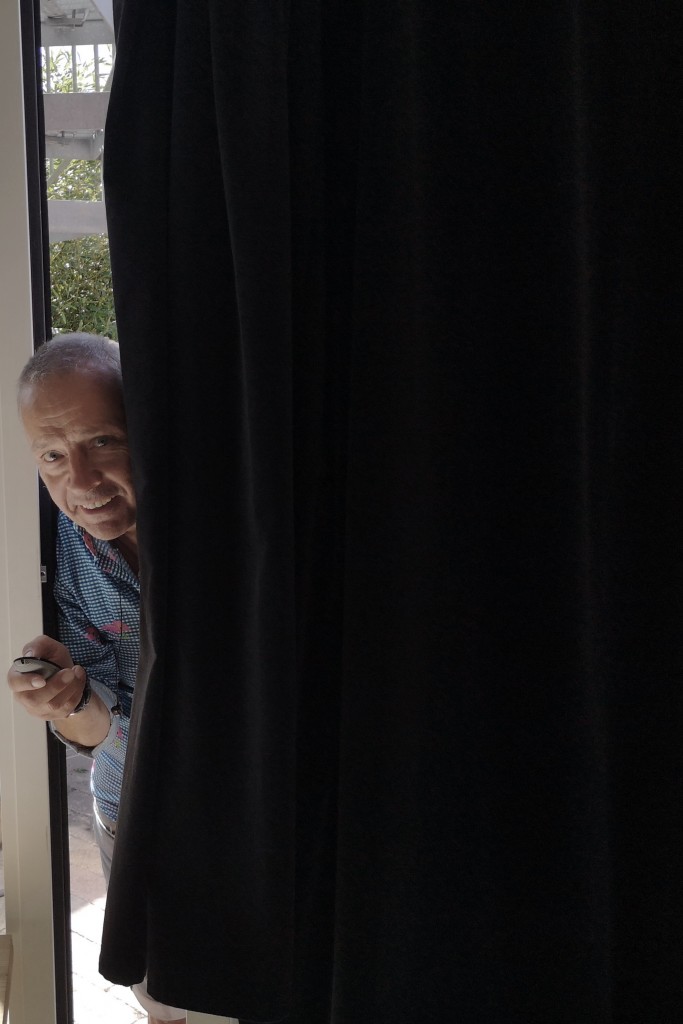 In the studion!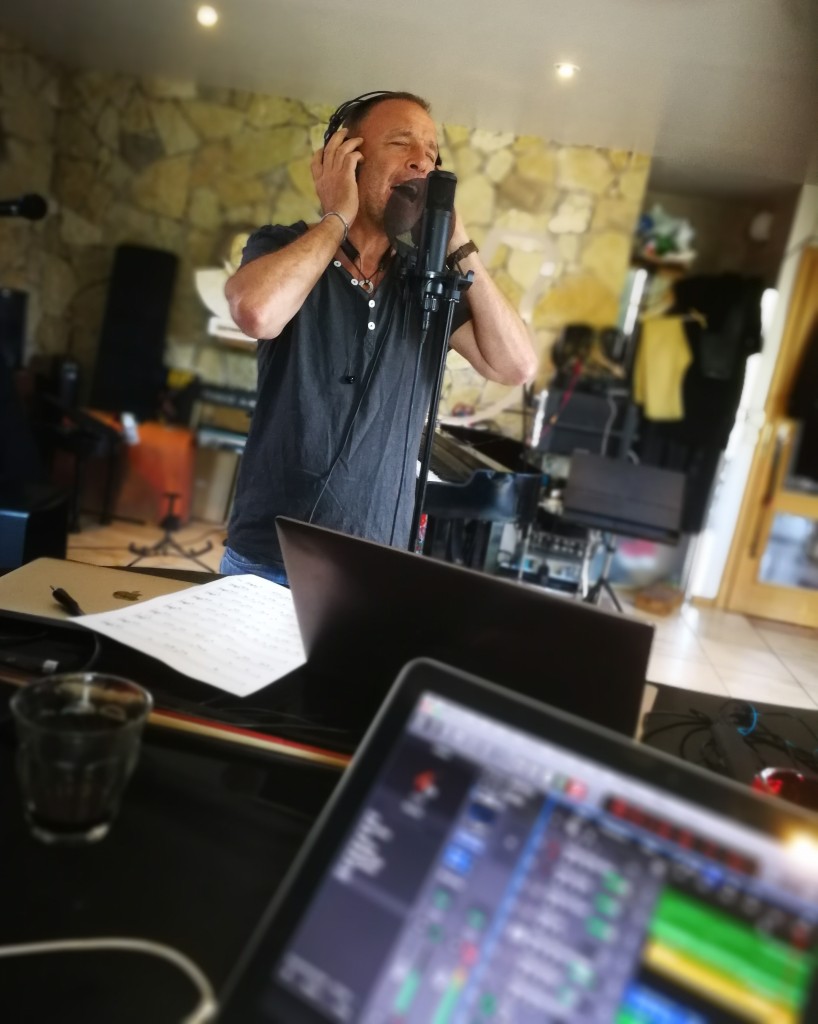 Summer rehearsal in the poooool!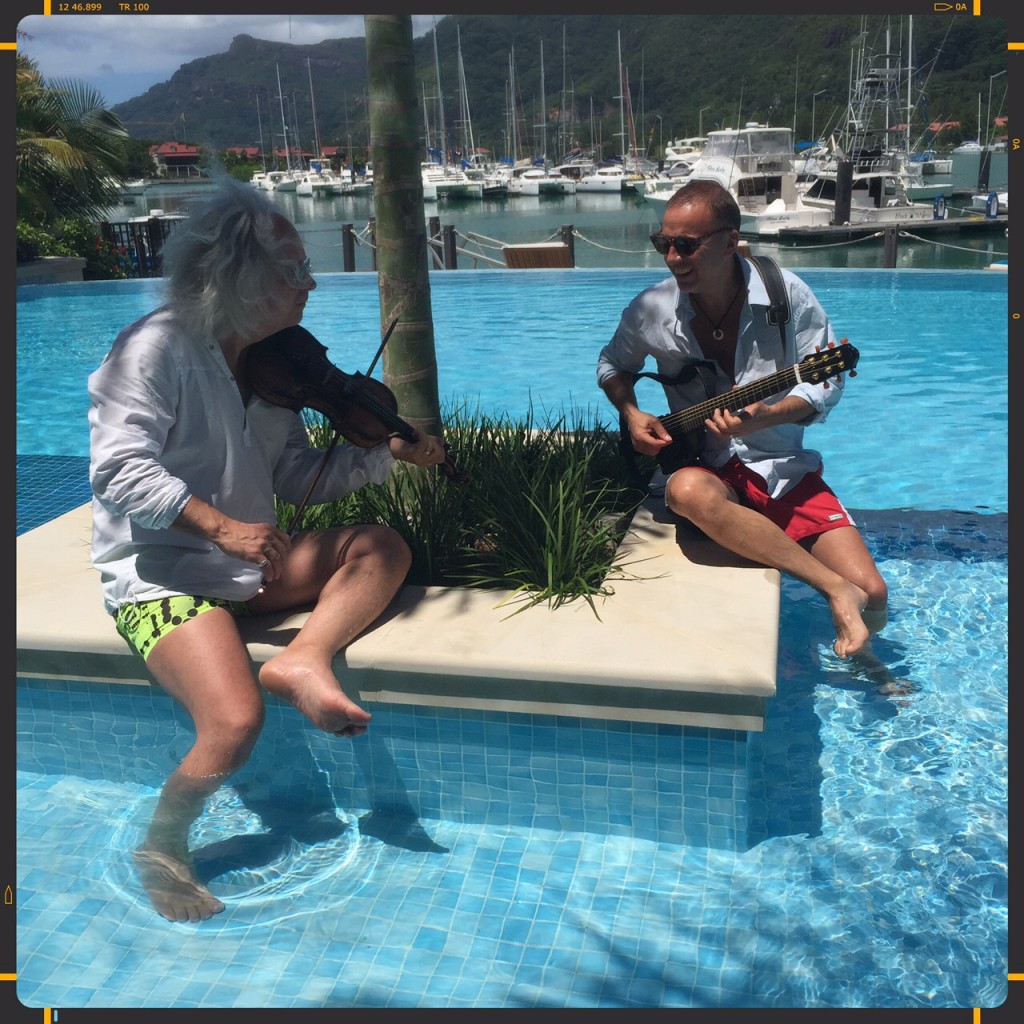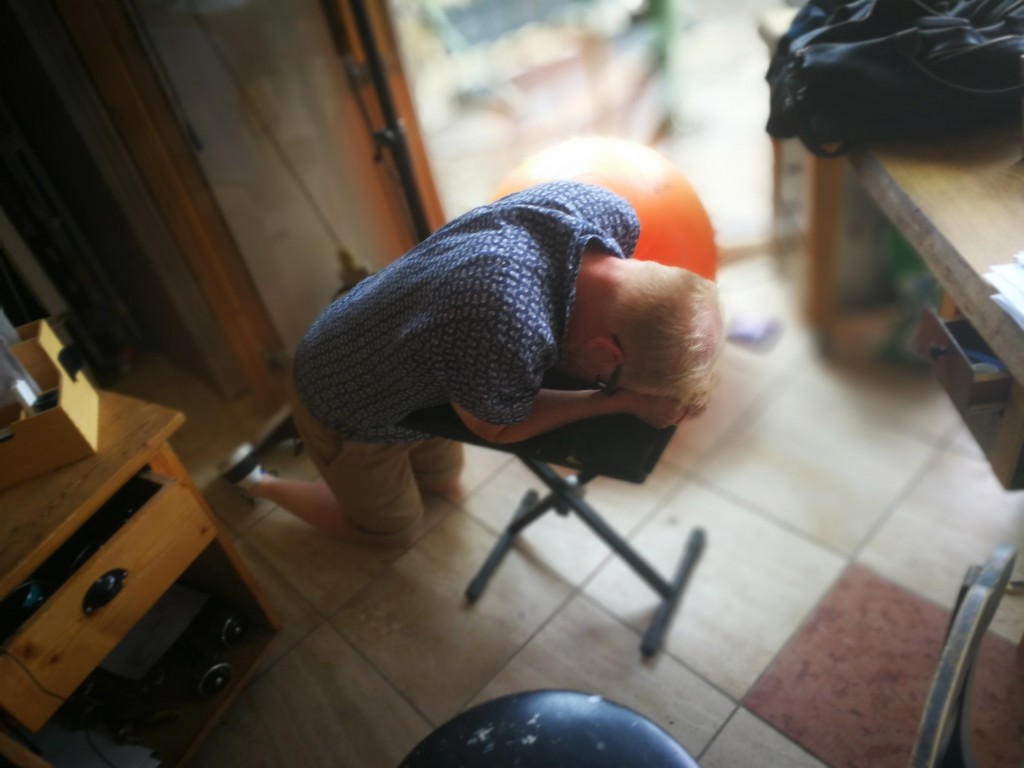 "Bessan" didn`t care at all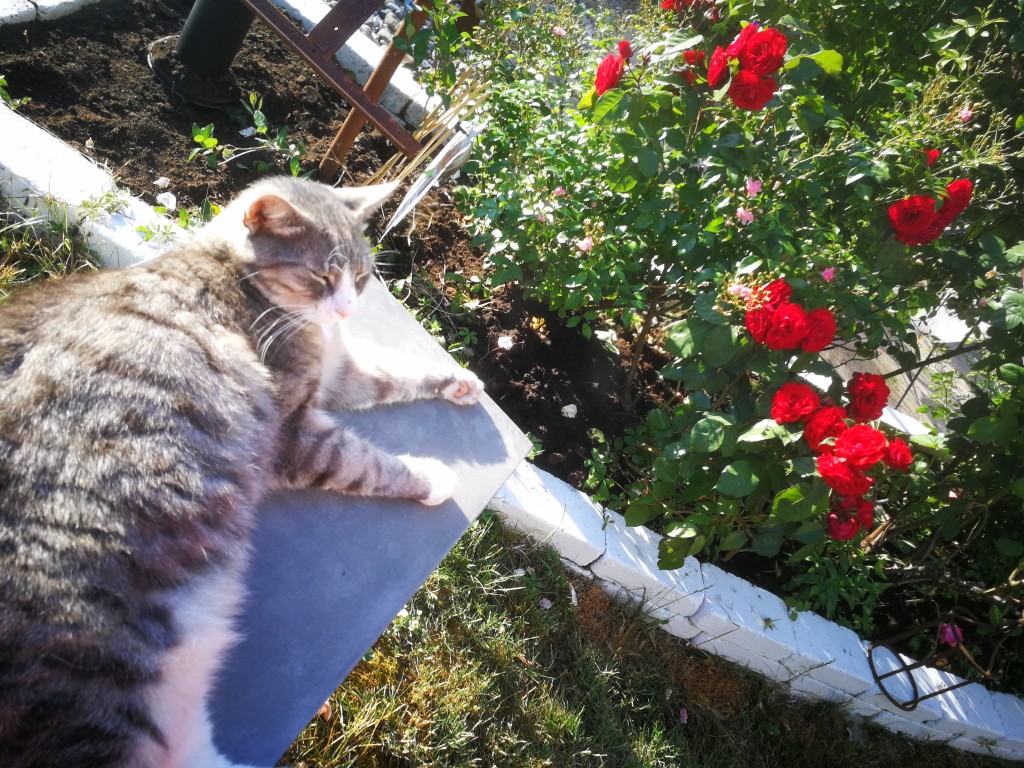 Shoes are prepared for show!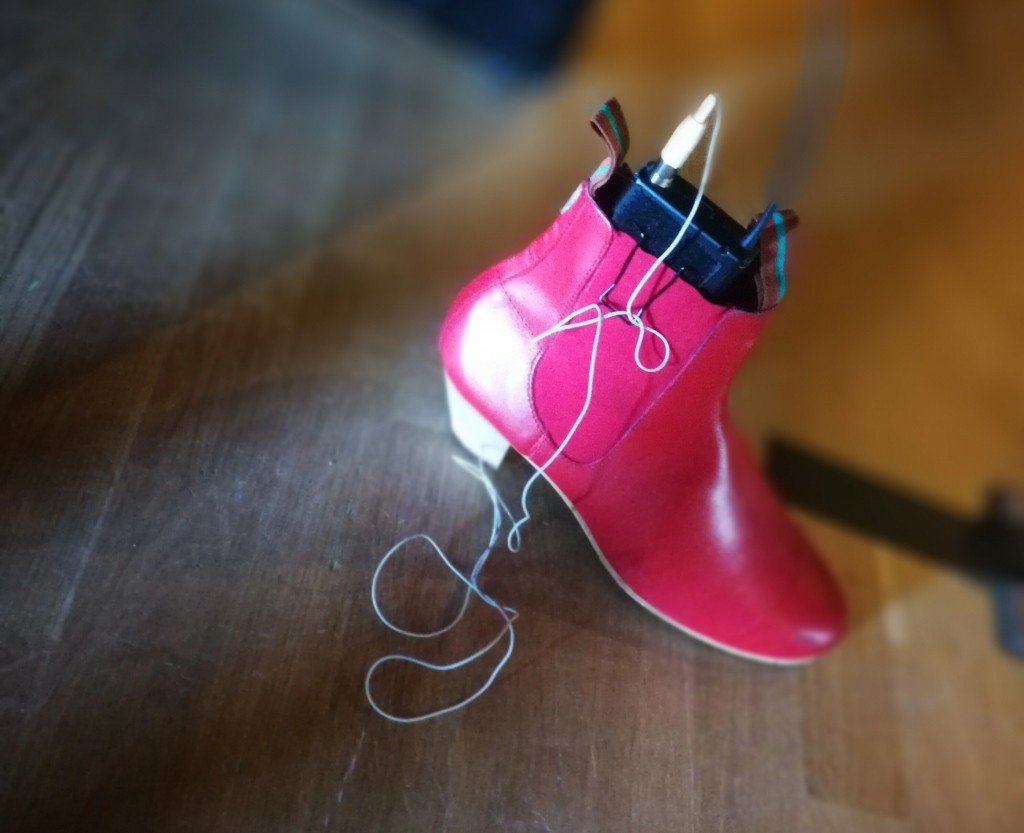 Soundcheck at arena again!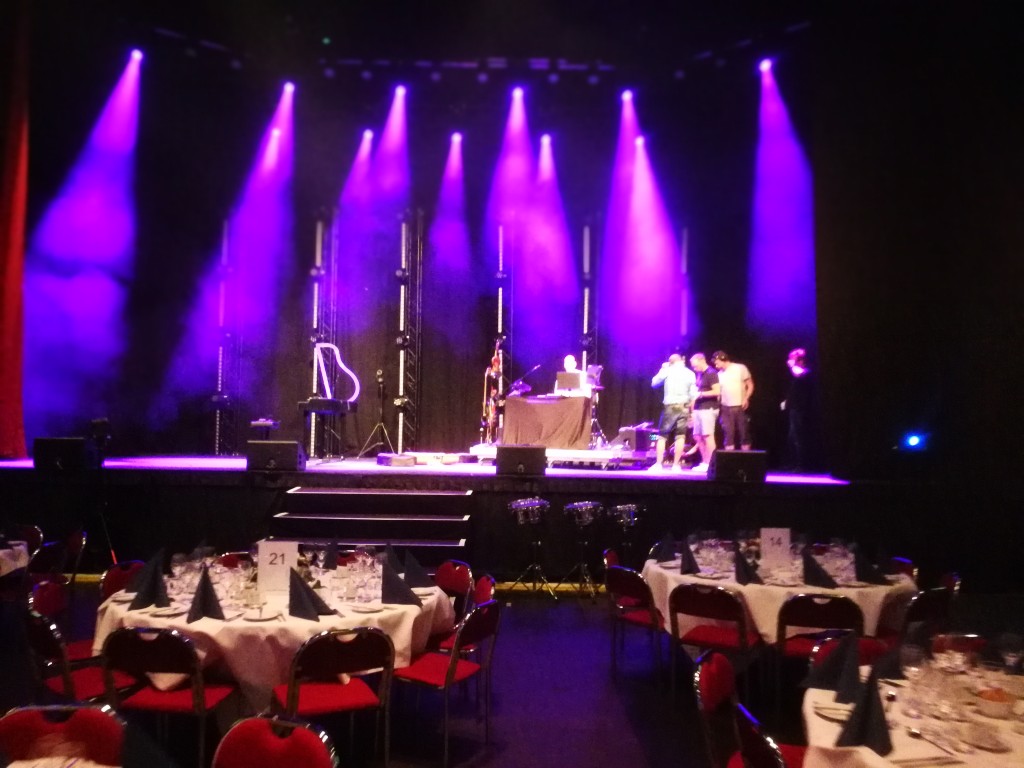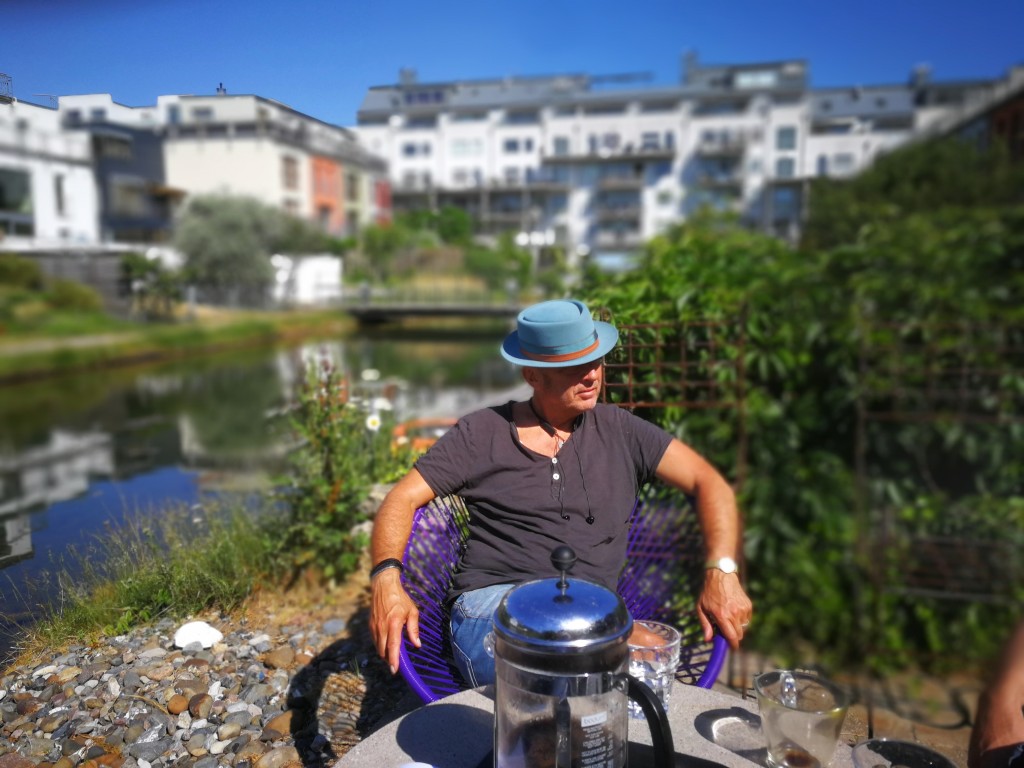 June 5th
All our things ready to go on the boat för Tjärö! Small gig at this small island out in the archipelago!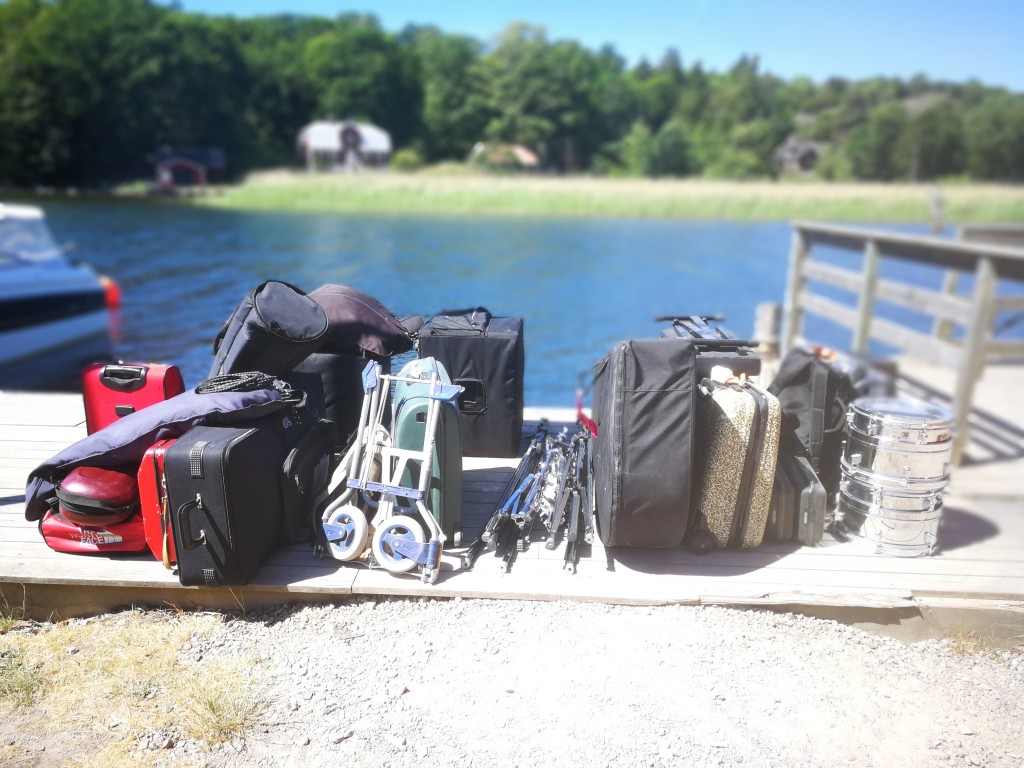 The boat!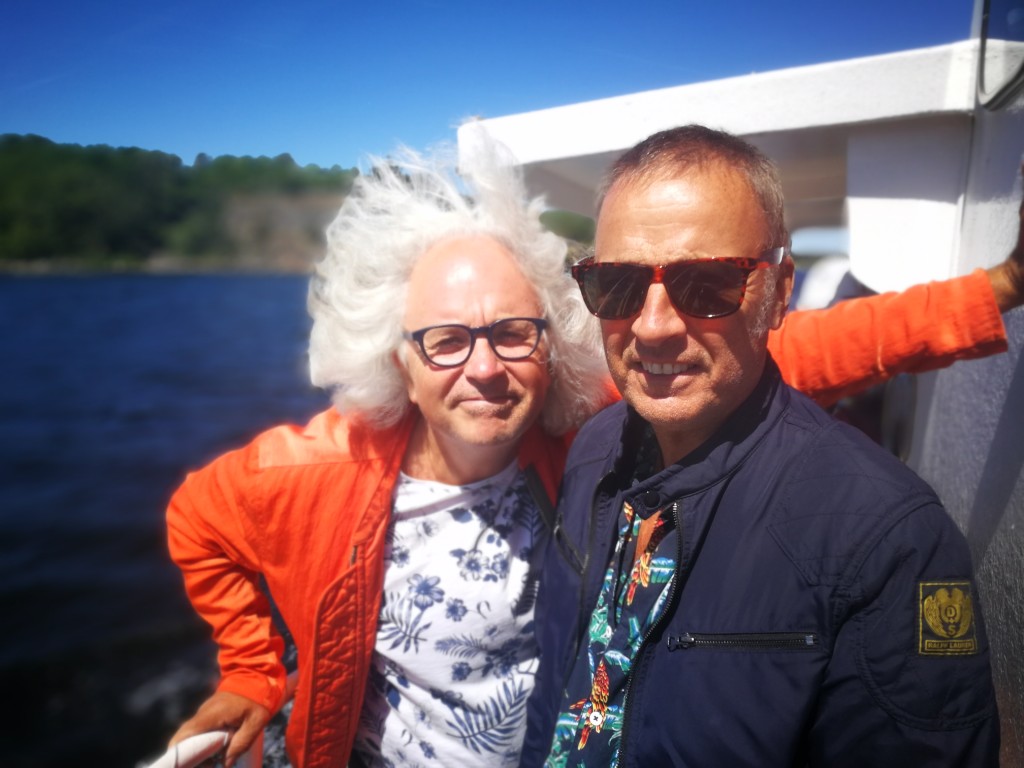 June 2nd at Malmö Arena. John Houdi, Maria Zenio, Jamladies, Johan Wester & Stefan & Kim. AAK 100 years anniversary!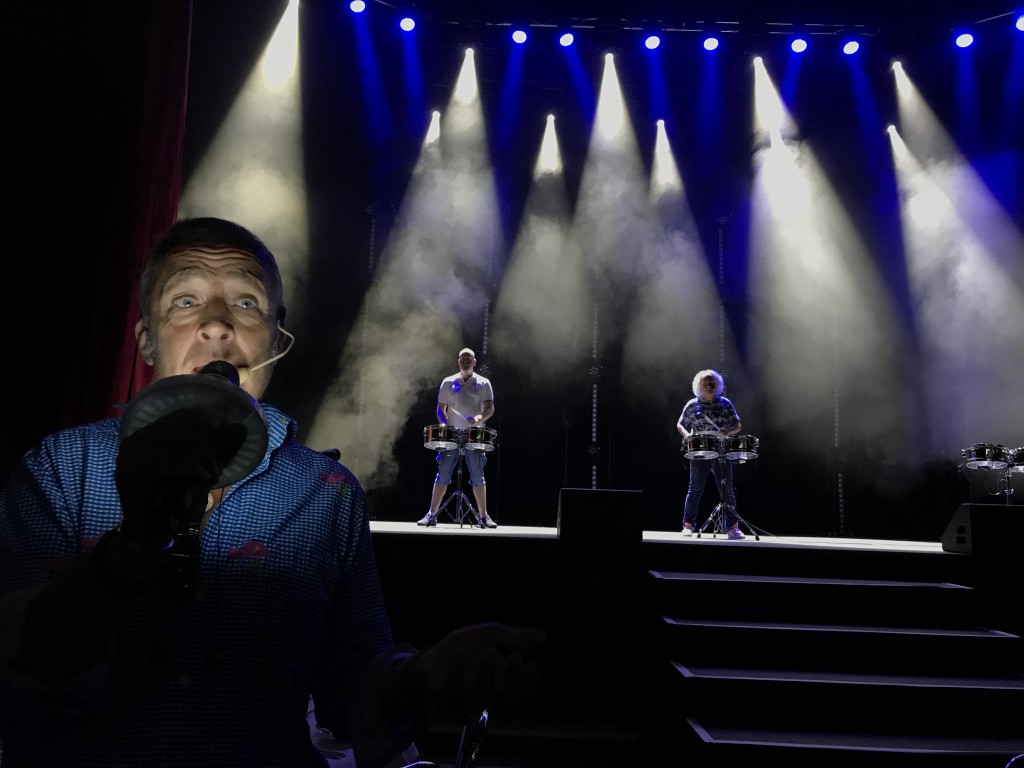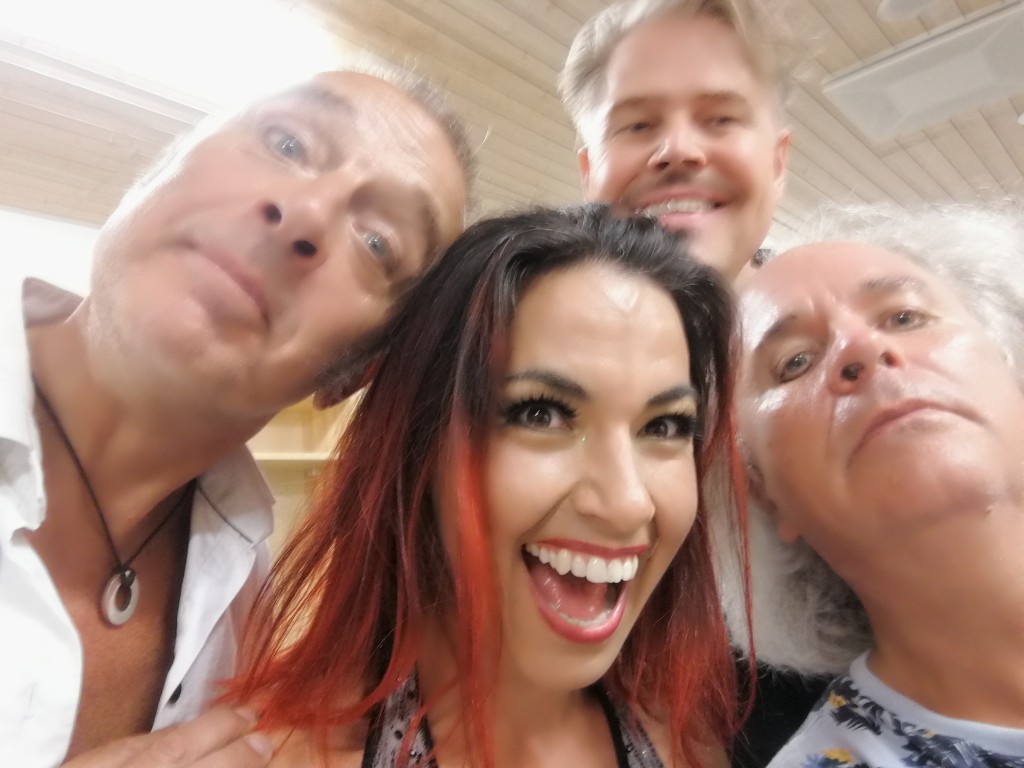 30 Maj
Soundcheck in Gislaved, "Gnosjöandan" at its best! 280 pax at business race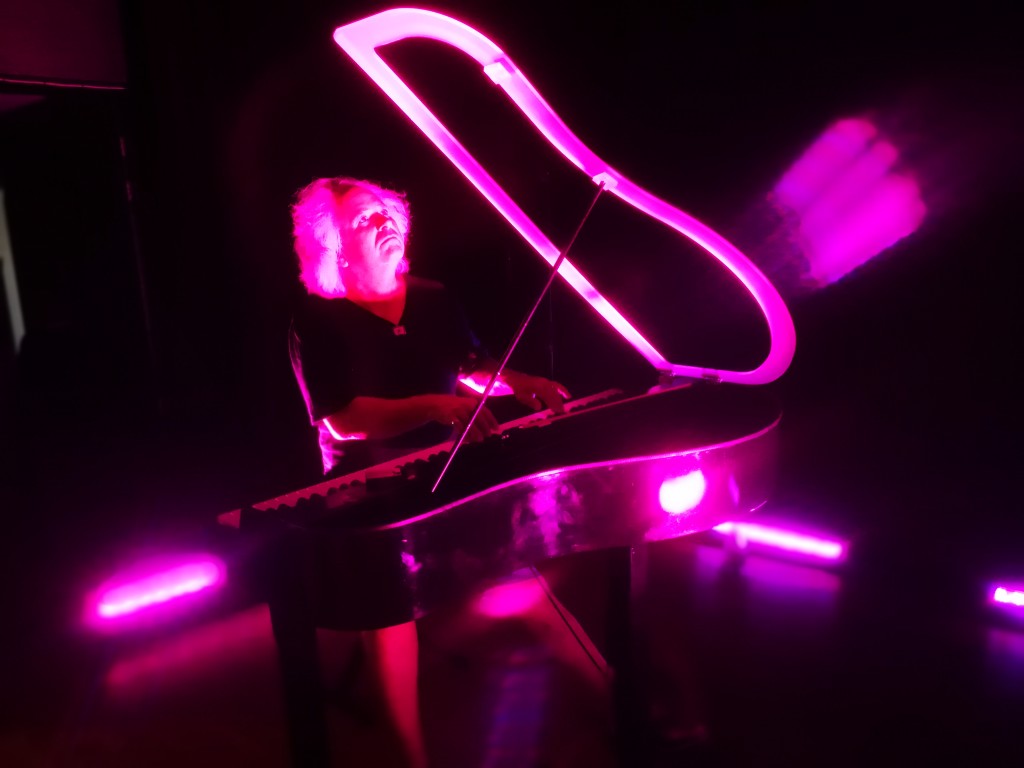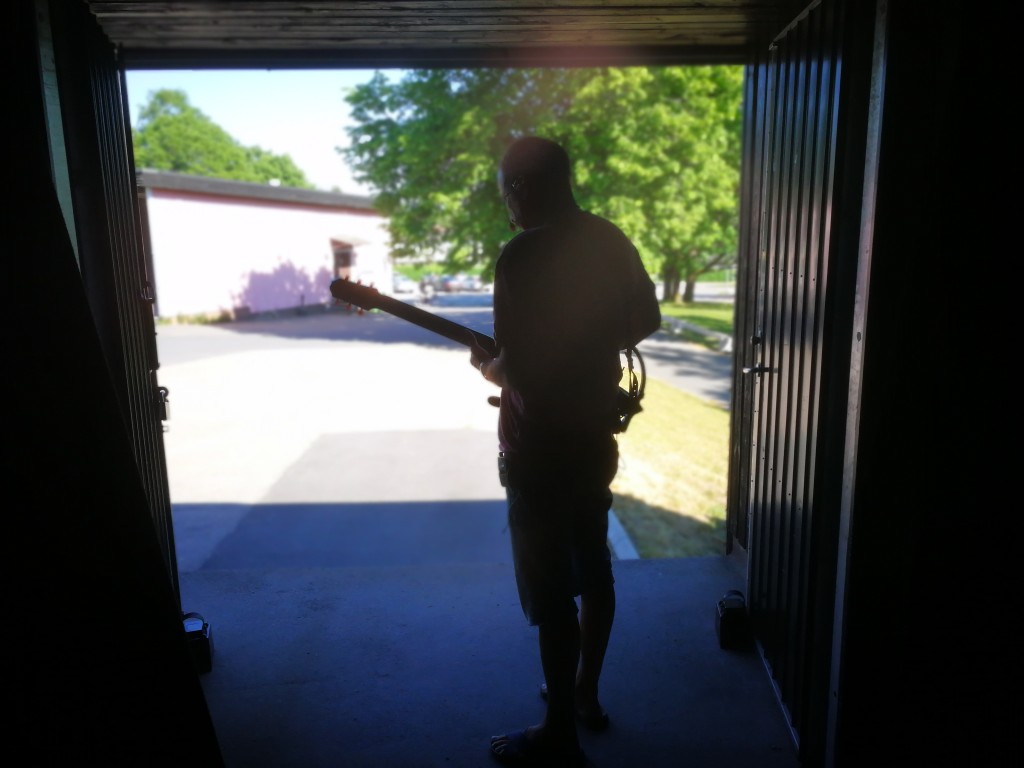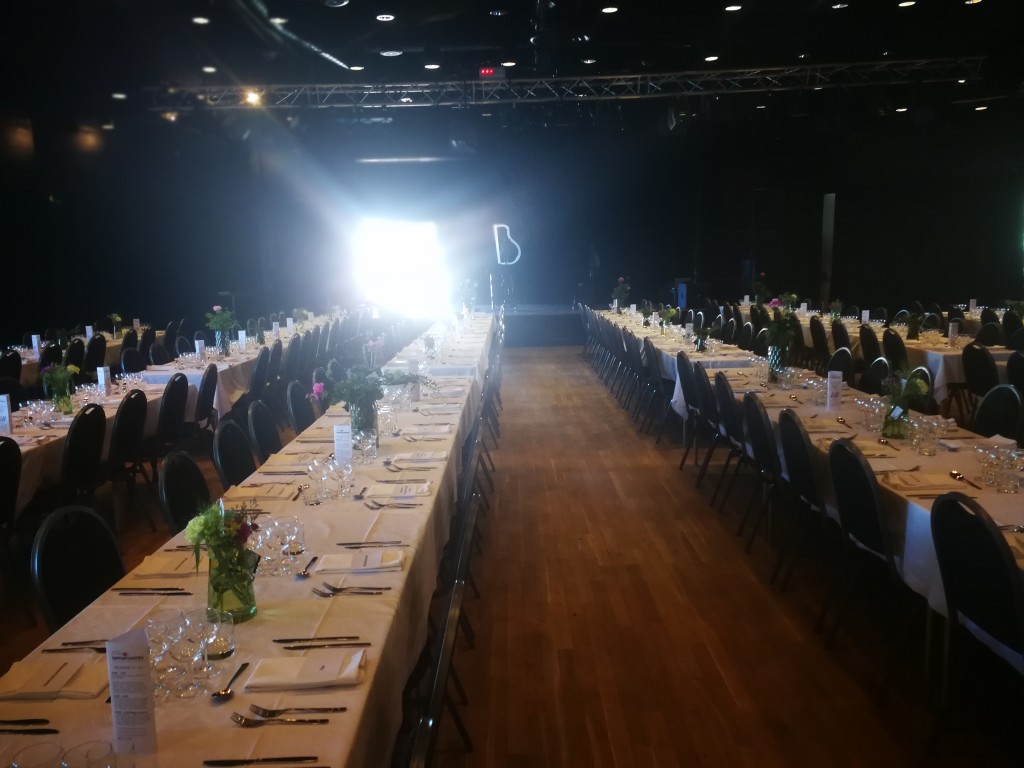 May 27 th
At last, there is blood on the keys after show!!!! Lommafesten, Sunday Afternoon, I love it!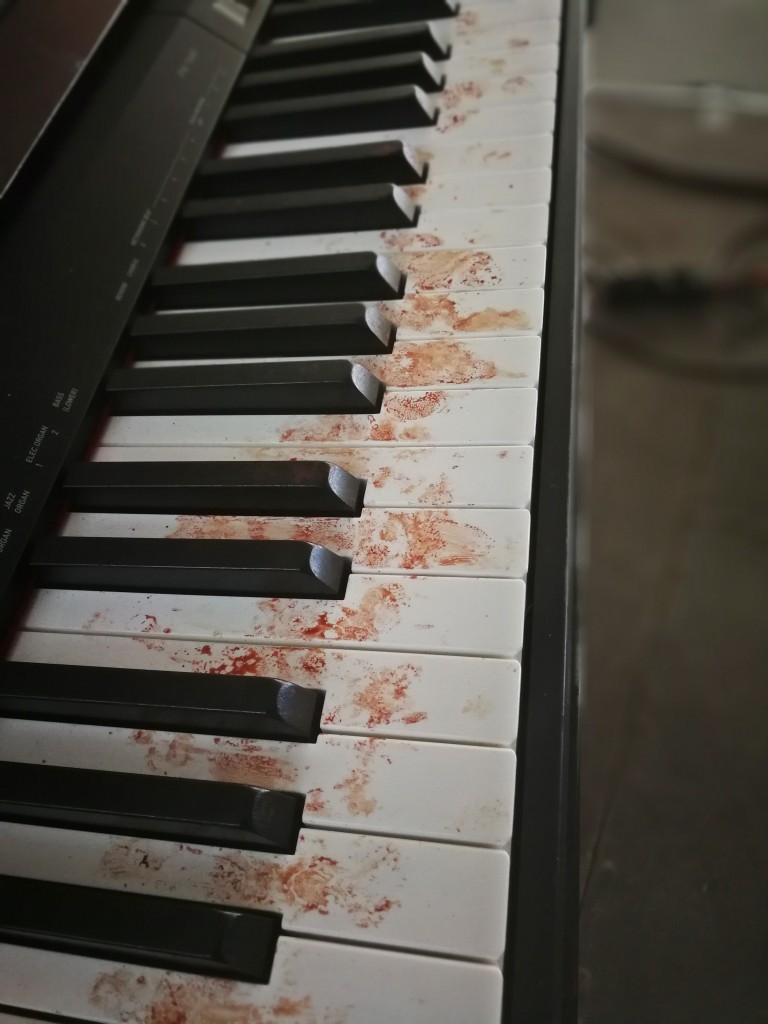 May 23rd
Show at the Finnish National Opera in Helsinki. Gala evening! Whos that man playing the piano???? I´ll tell Ya, it´s my partner Stefan!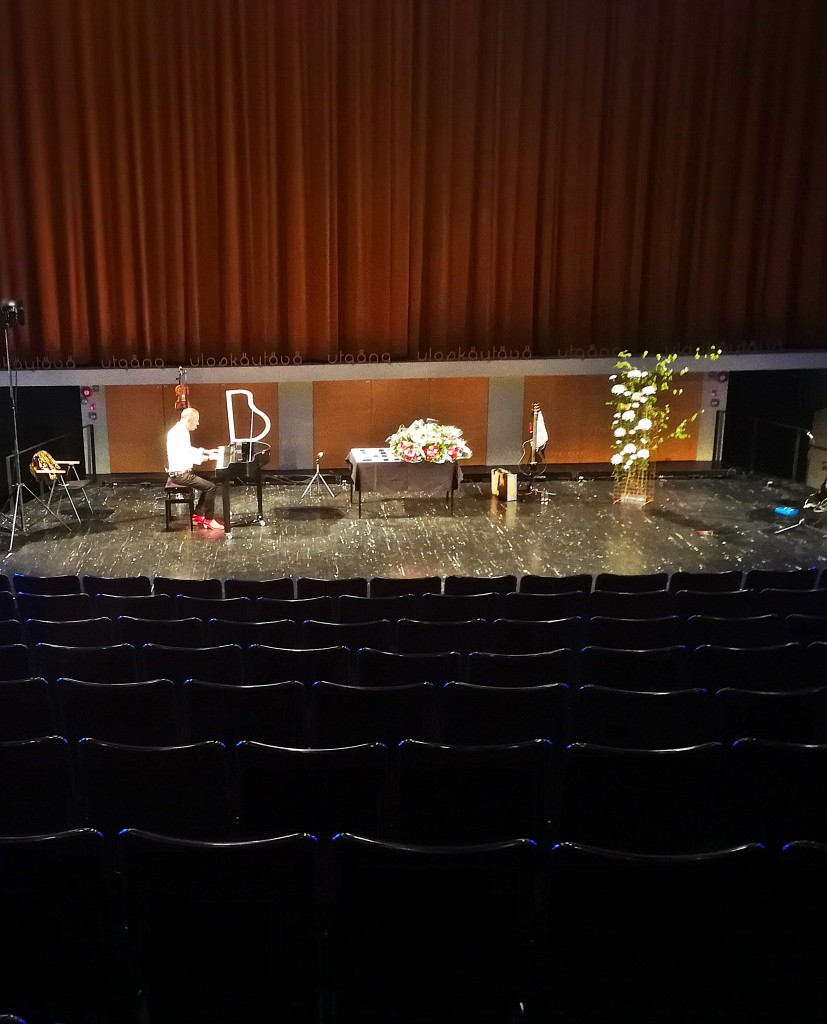 May 18th
Very, very, very nice gig at Tylösand, Halmstad, Sweden!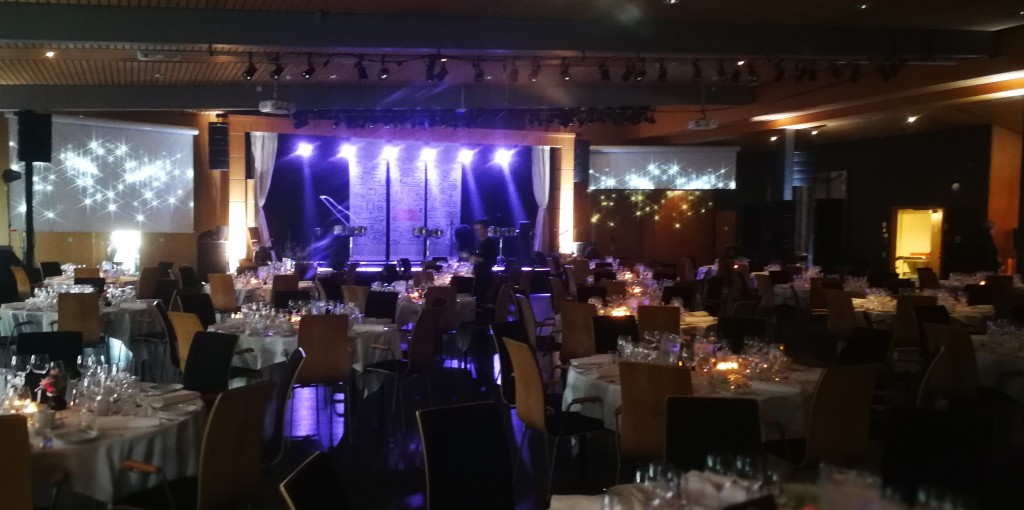 Lovely view outside venue!

How short is a movie? Like this…..Outdoor gig again!
Life is good! Summer Concert right in the middle of Sweden!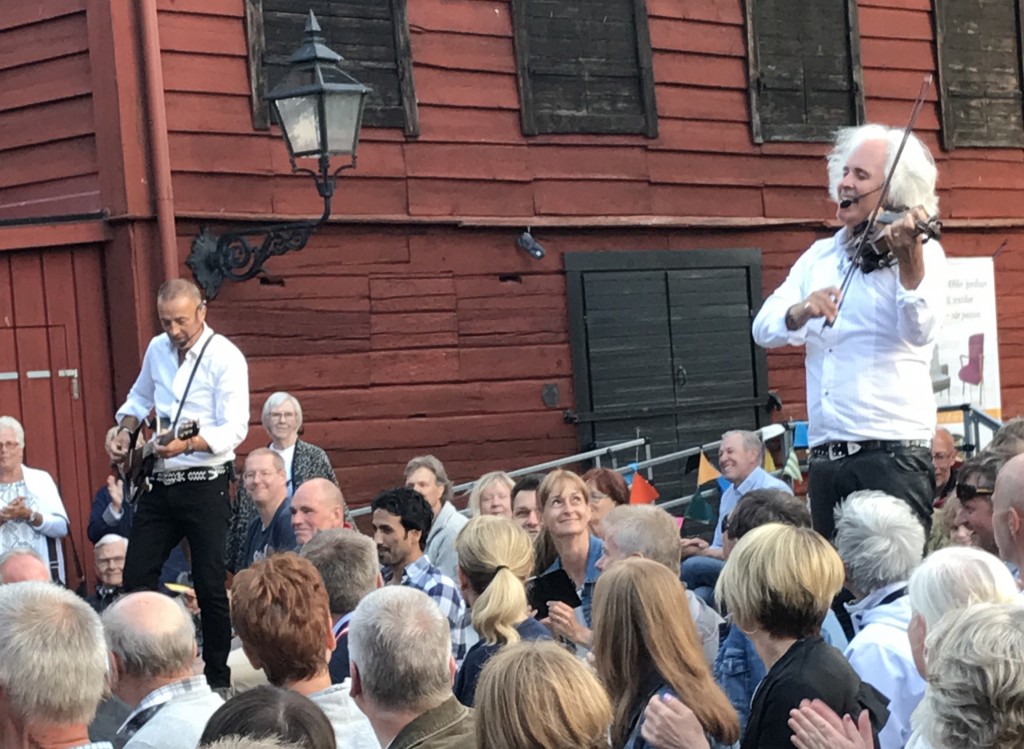 Exclusive "Homeshow" on Sunday afternoon in a town! No PA system, no special lightning, just Show & Music in the style of Stefan & Kim!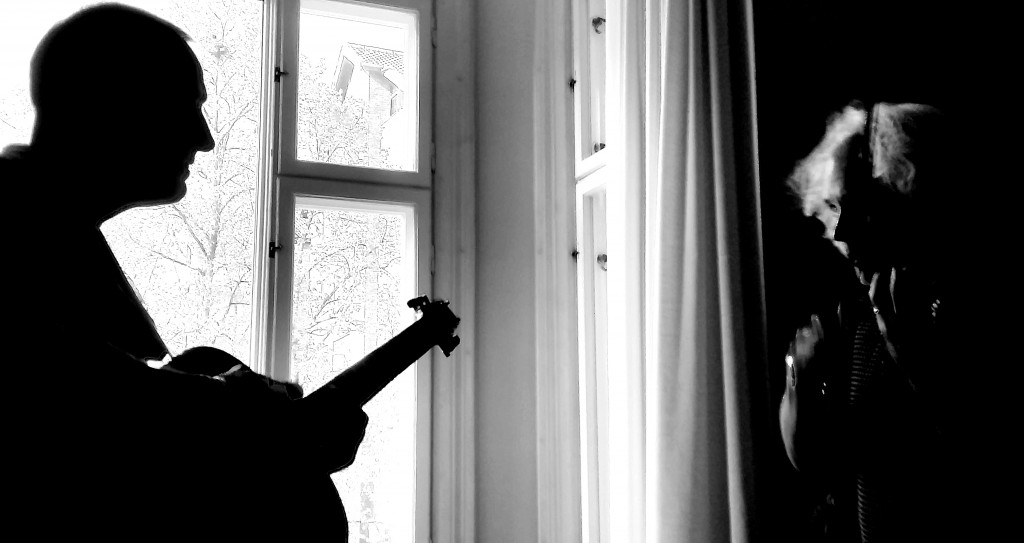 The most beautiful backdrop behind the Grand piano!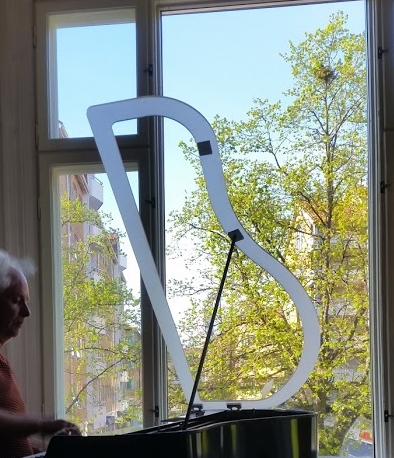 Friday 27th
49 people in middle of a big town in Sweden, got an exclusive show from Stefan & Kim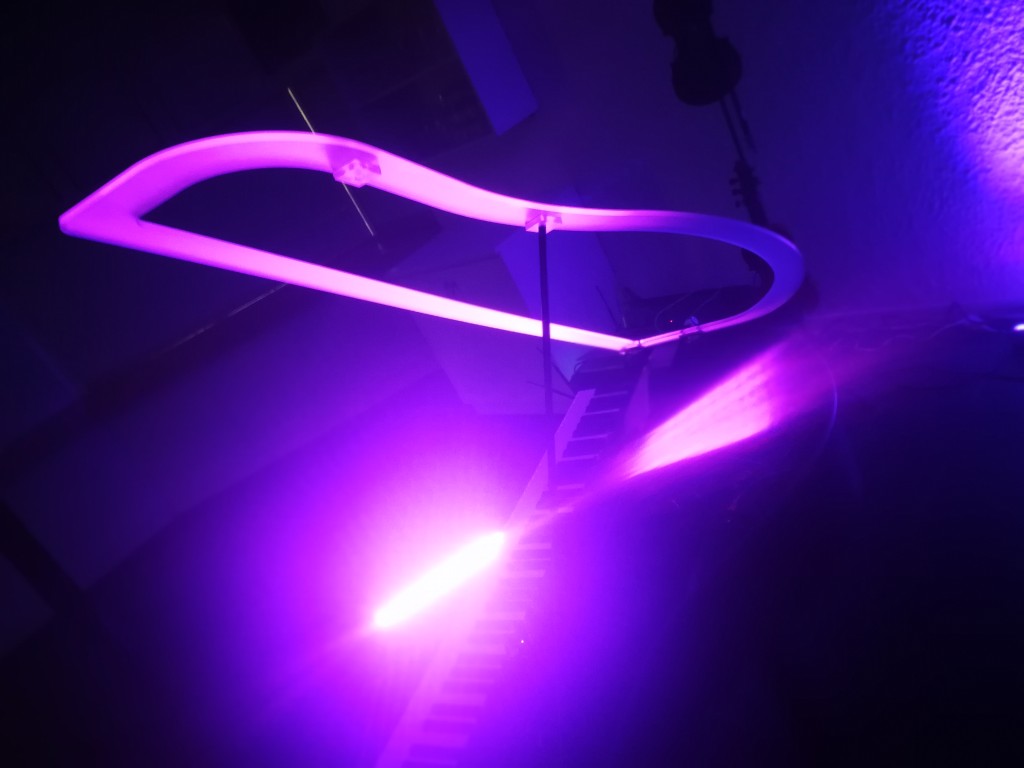 Thursday 26th
"Vetlanda Näringslivsgala"! Great venue, Great Event Producer, Great show!

—————————————–
Friday April20th
70 exclusive customers/clients in a big bank in Malmoe. 2 artists!
Some Grand Pianos just fit in the elevator!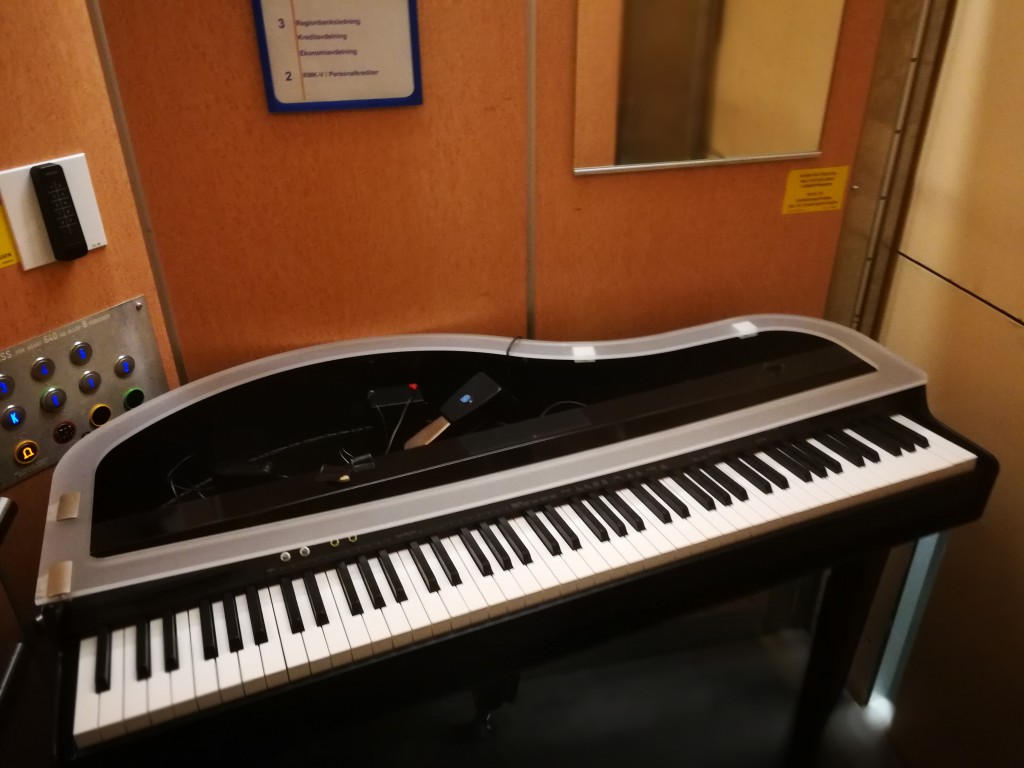 April 13th
Another lovely day at work at Berns in Sthlm! What a great audience! Bilder:Bosse Johansson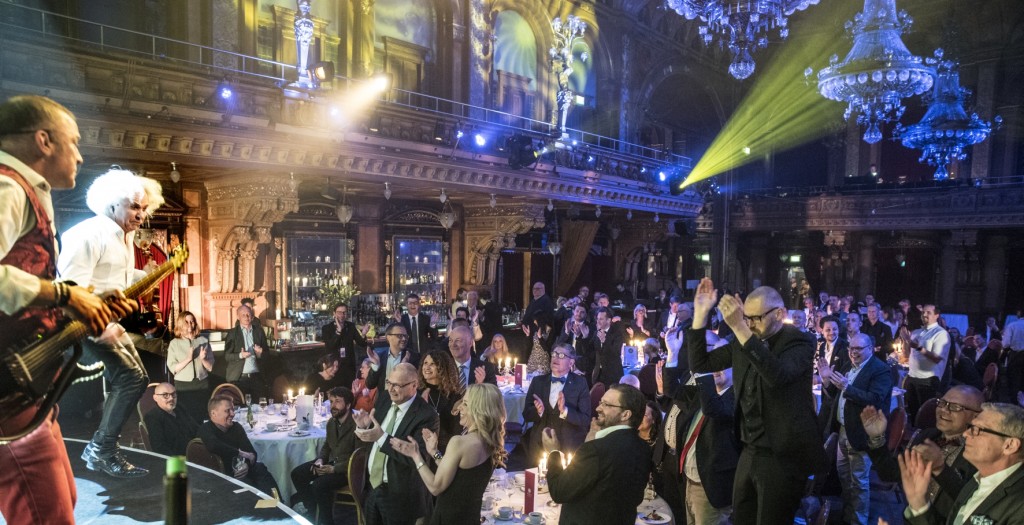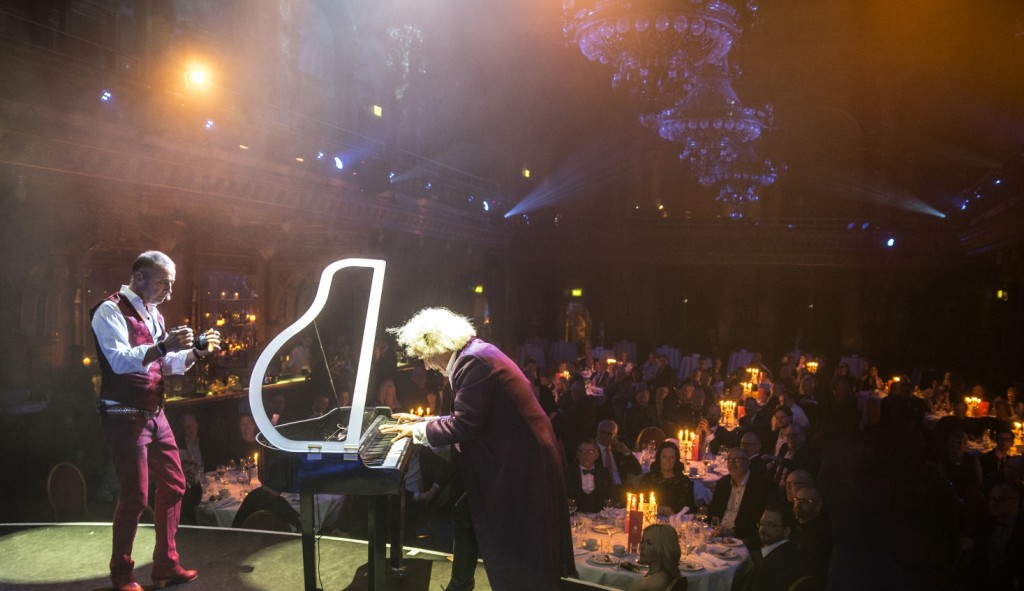 April 16th
En underbar Måndag inför 3 kvinnor & 37 Män & 1 Landshövding! Exklusiv föreställning i den mörka skogen i Småland!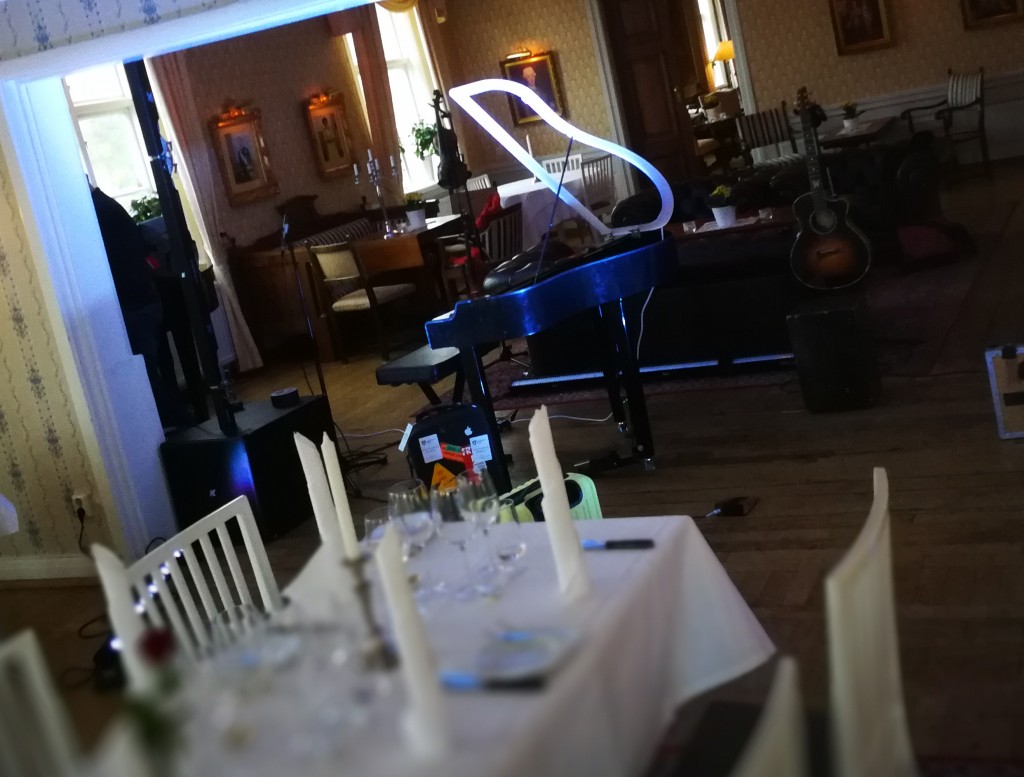 April 14th
And then for Halmstad…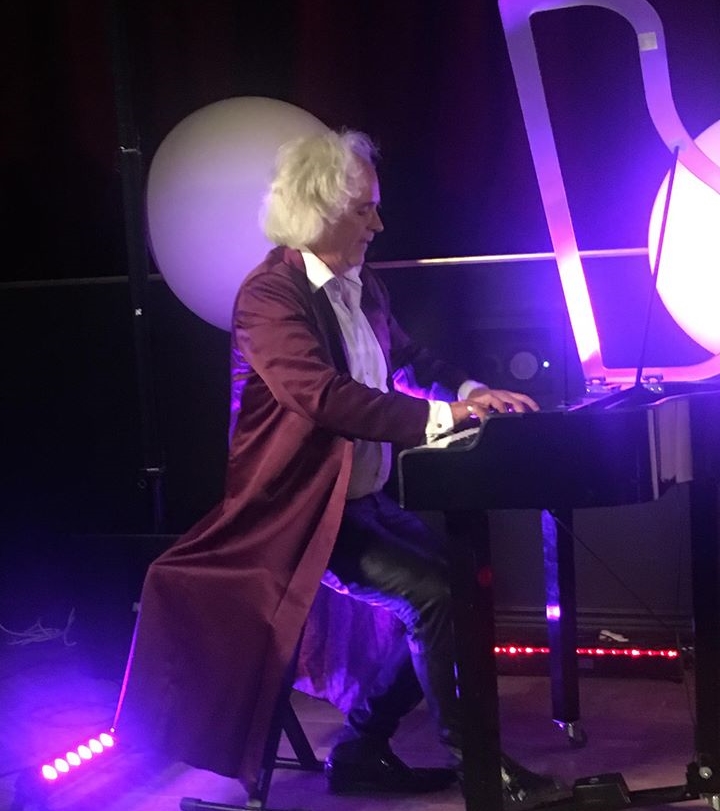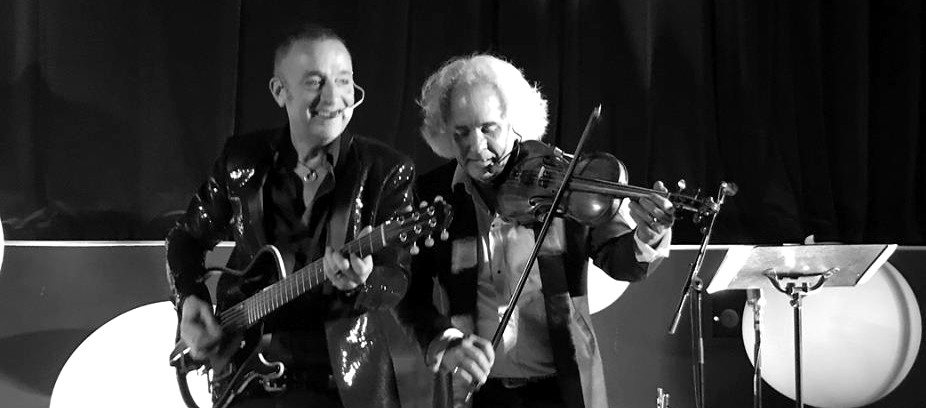 April 13th
Lovely night at Berns, Sthlm, Sweden. Before doors, tables & soundcheck.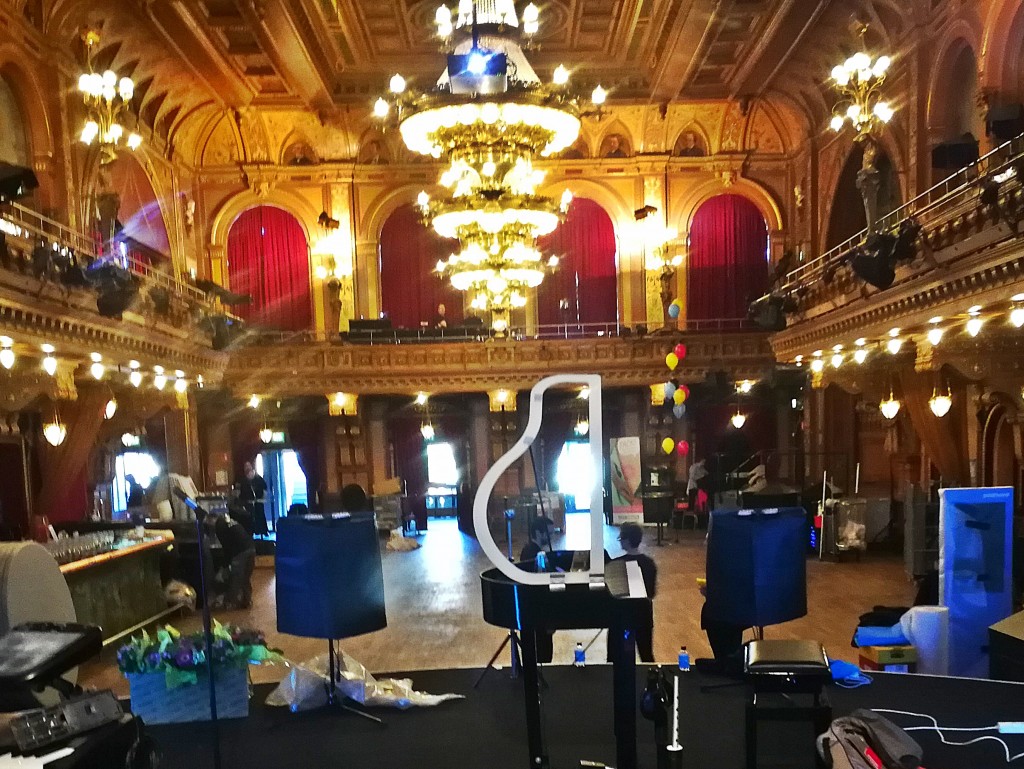 Concert/Show Yesterday!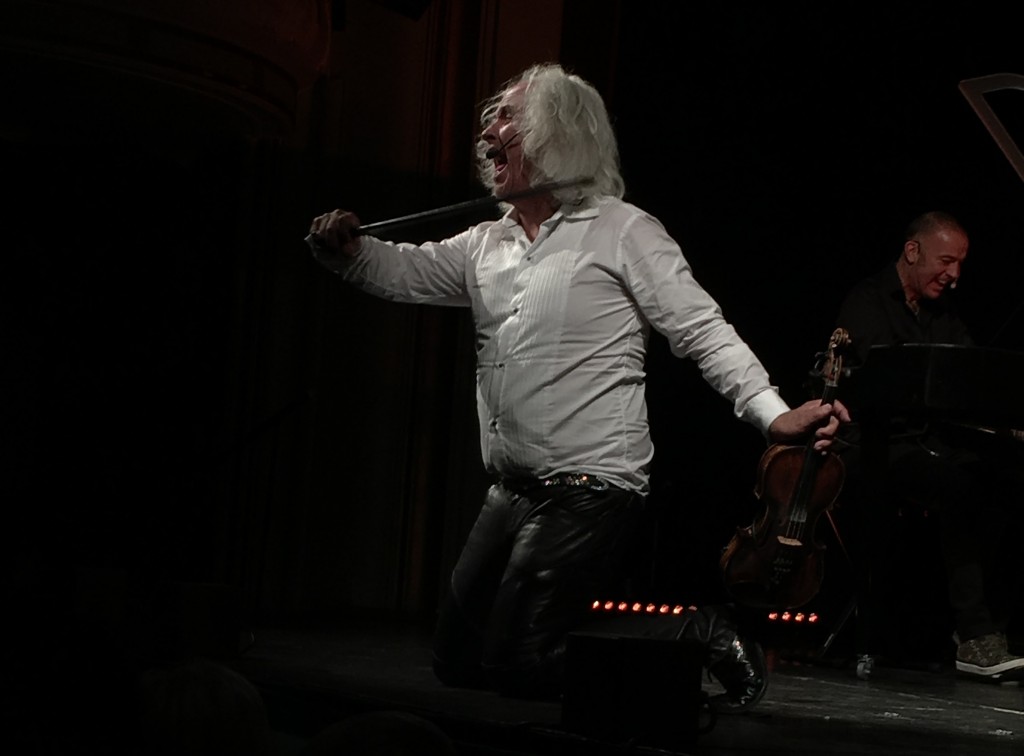 March 17th
We are ready, are You??????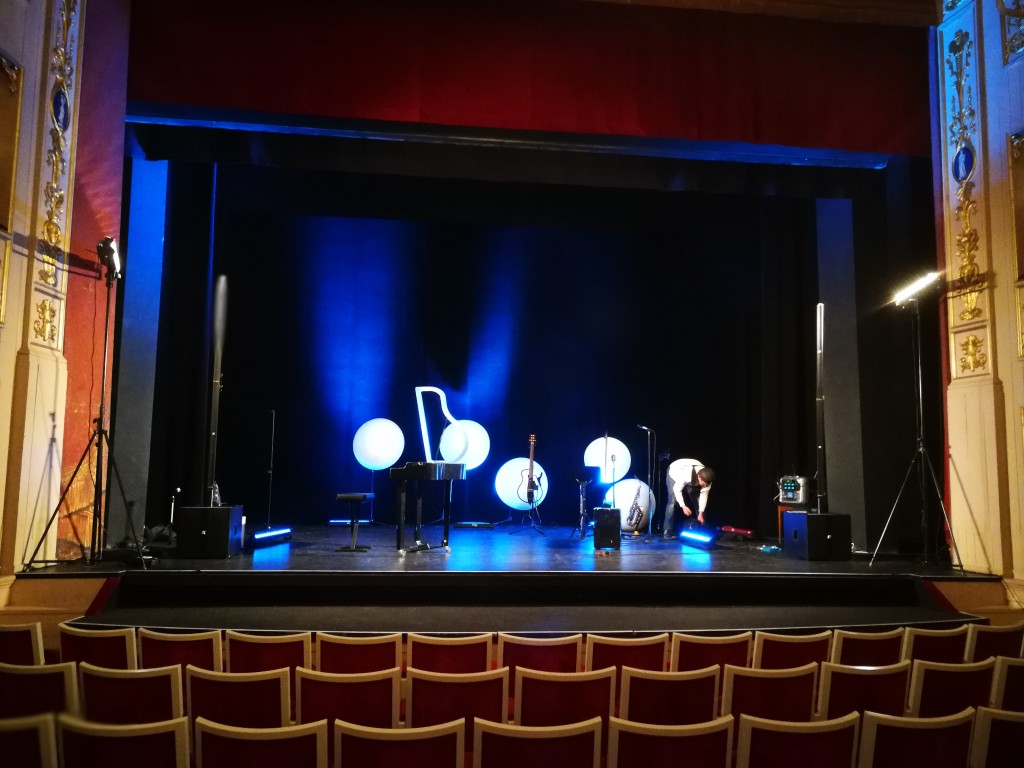 Heaven in Jönköping, March 16th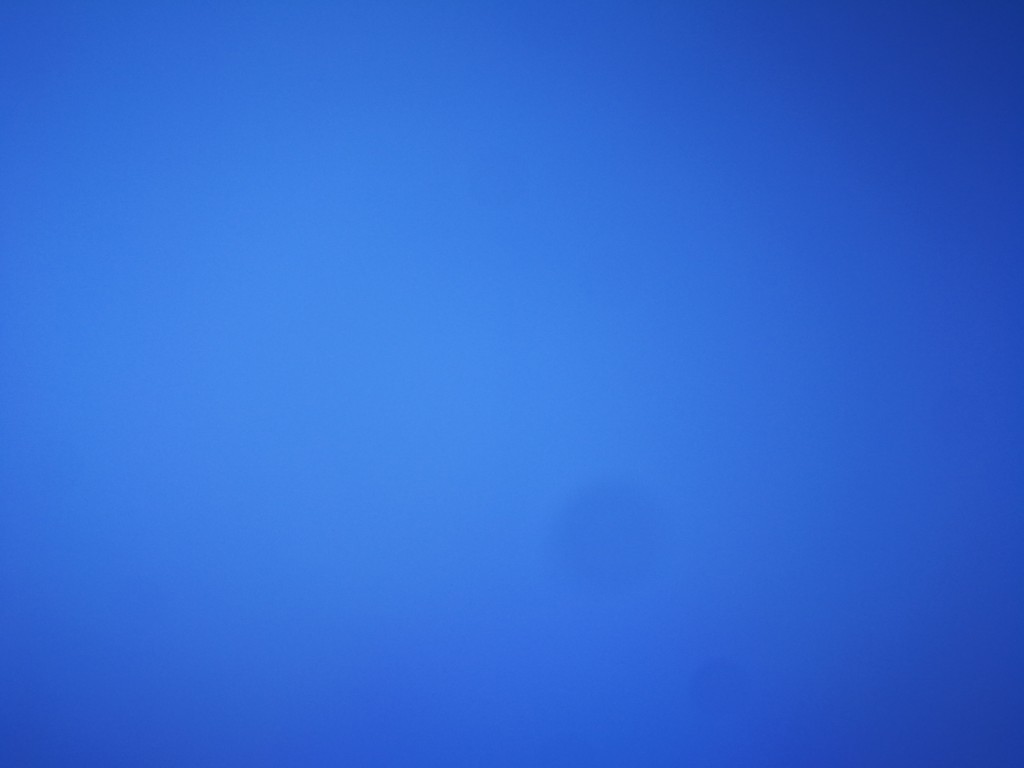 Nice venue this Fiday in Huskvarna! It started up nice & easy and ended up like….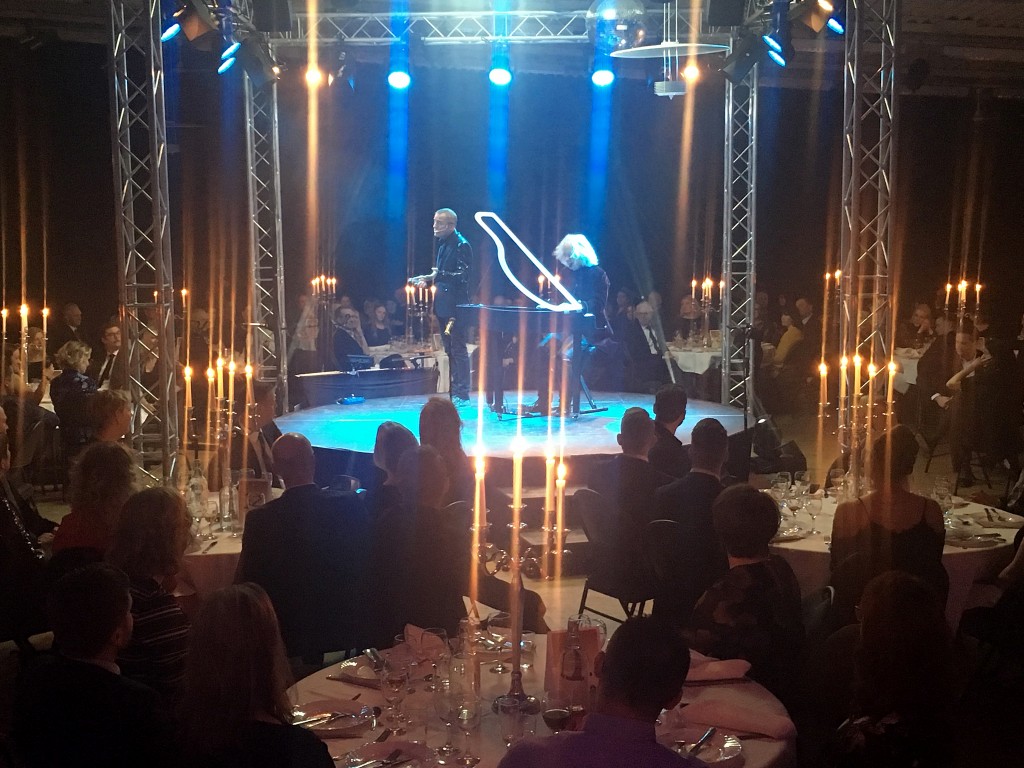 March 15th! Short cut Skövde(Swe)!
Short cut Glasklart, Malmö(Swe)
Rehearsal in the studio in Malmoe! Lets go to SKÖVDE tomorrow nite!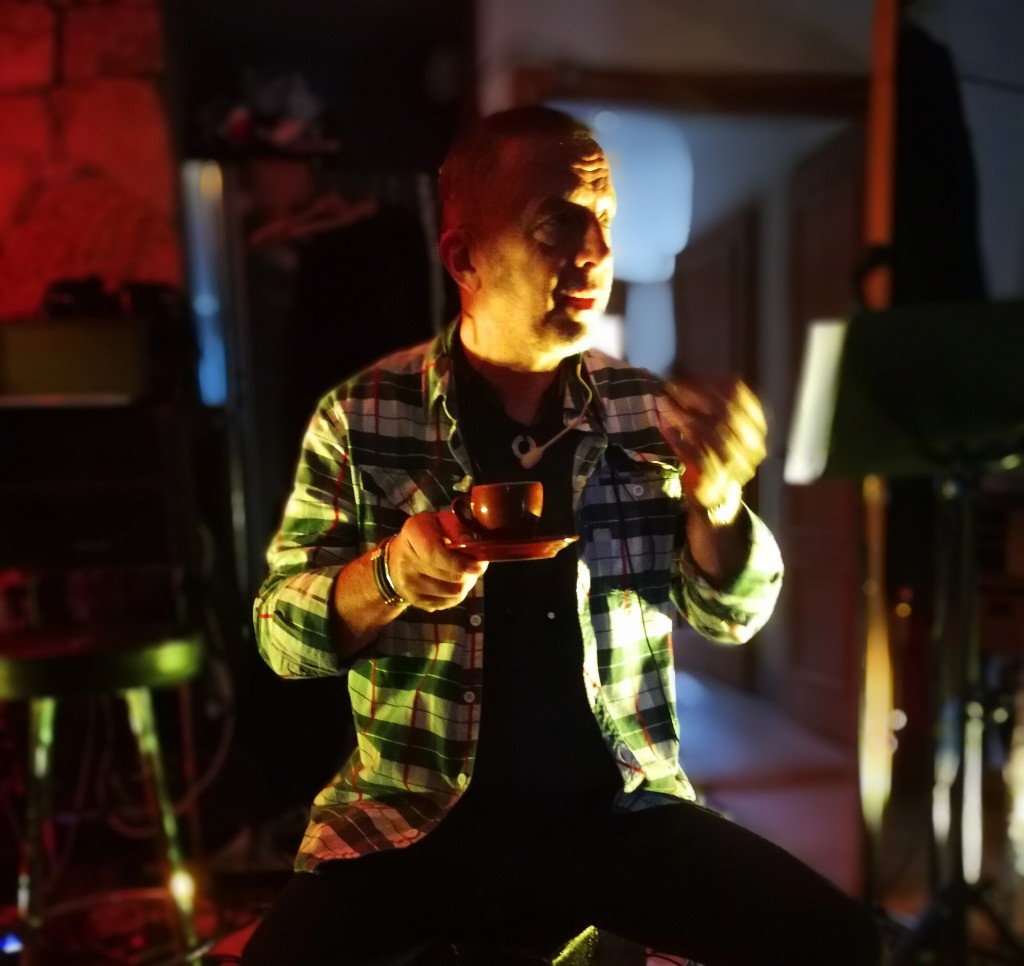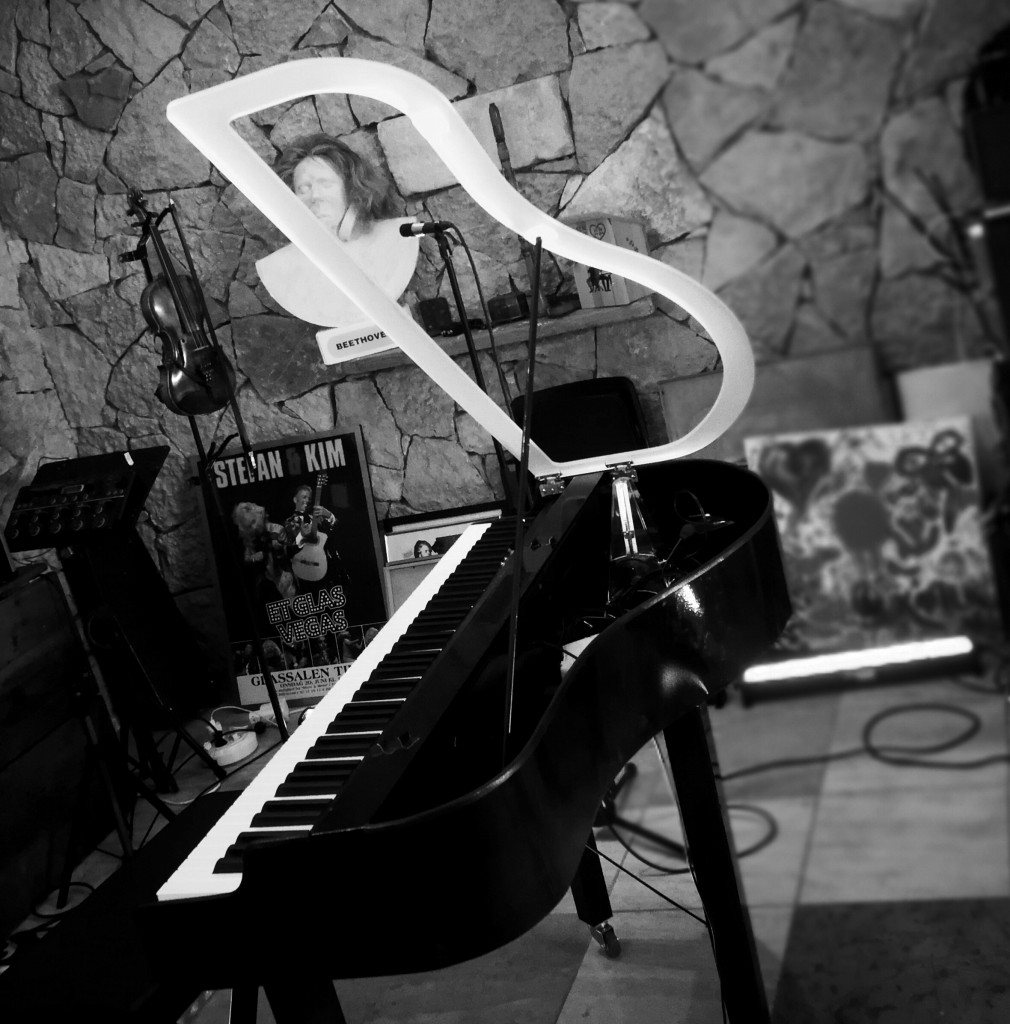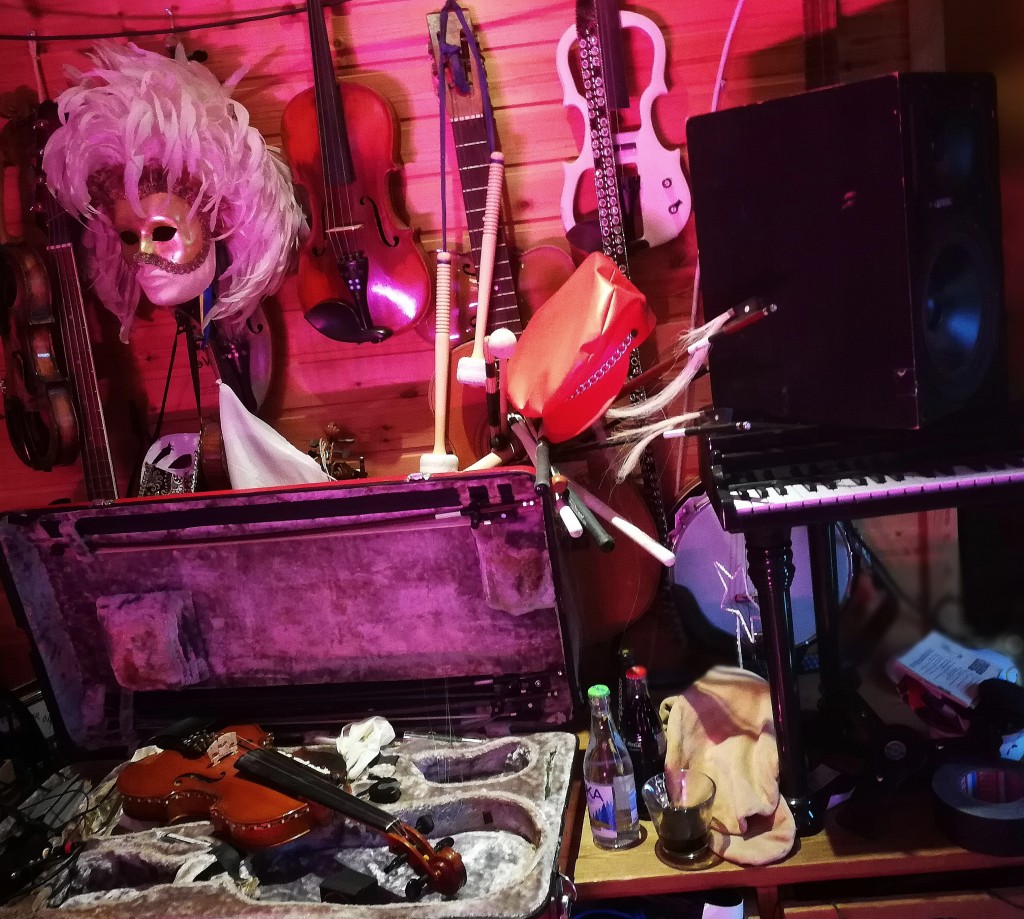 Great gig,great venue!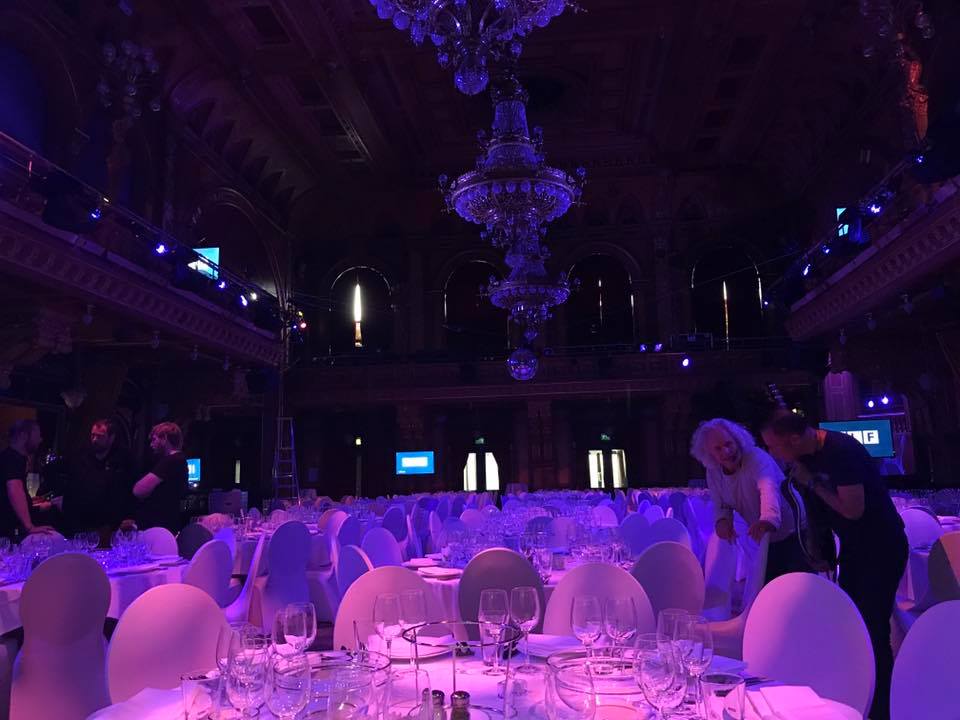 March 2nd! Spot on the last note on the opening nite, on the new tour!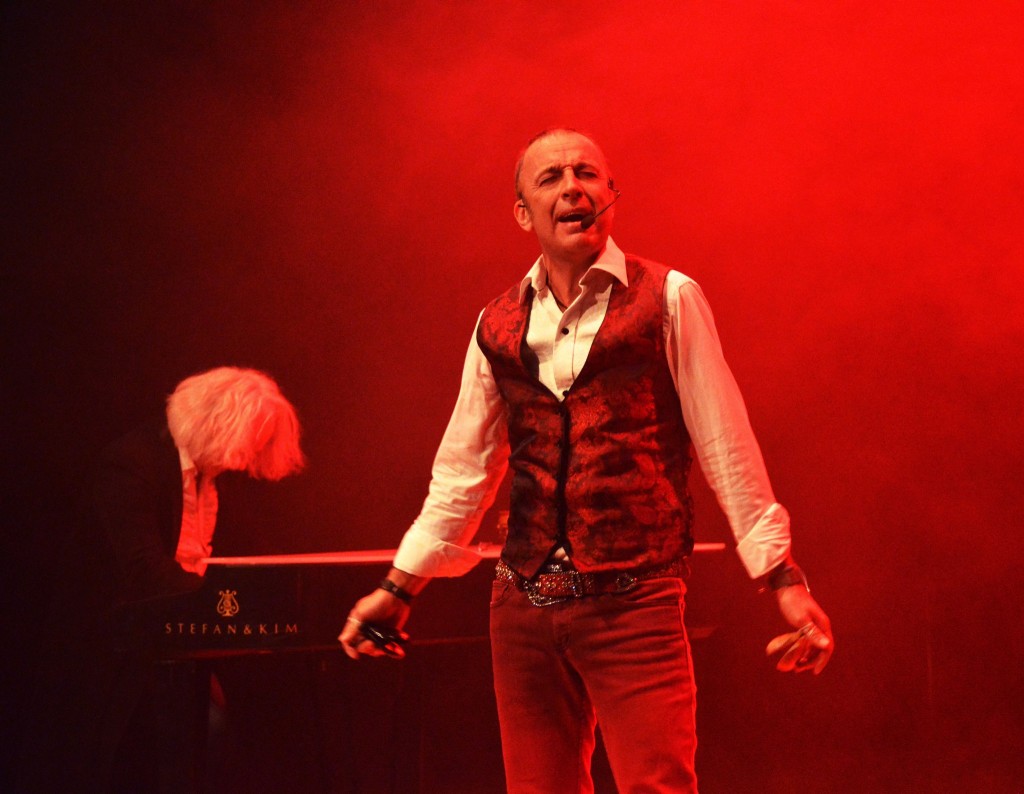 In the middle of the bubble!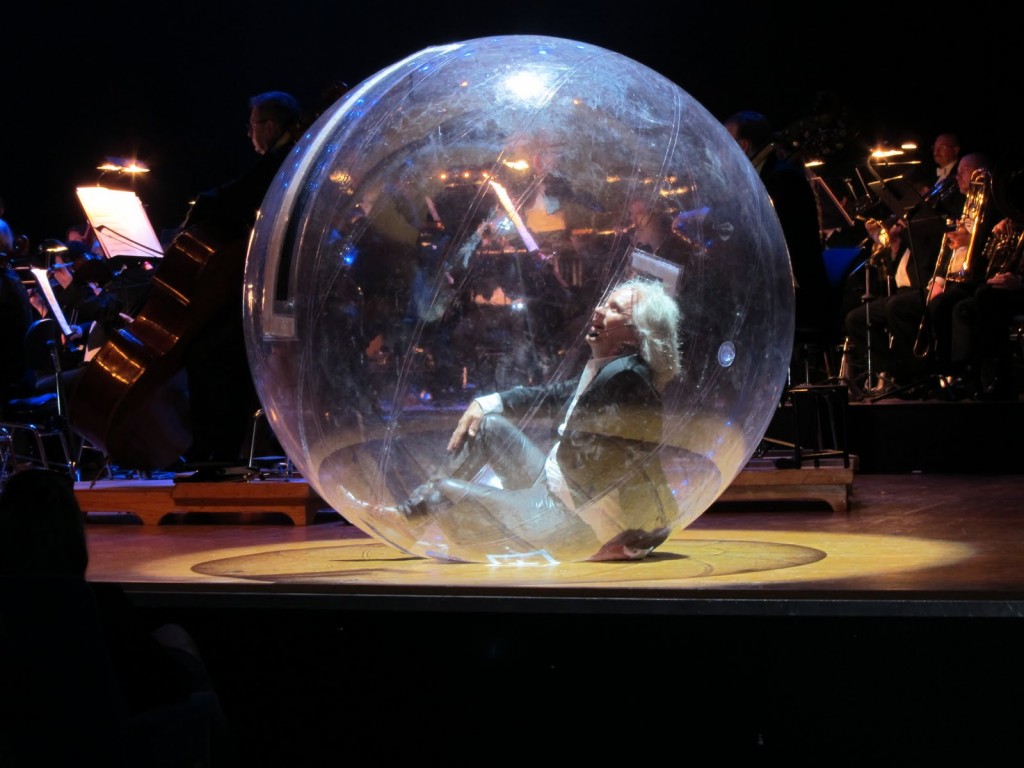 Another fabulous evening, this time in Sthlm(Sweden)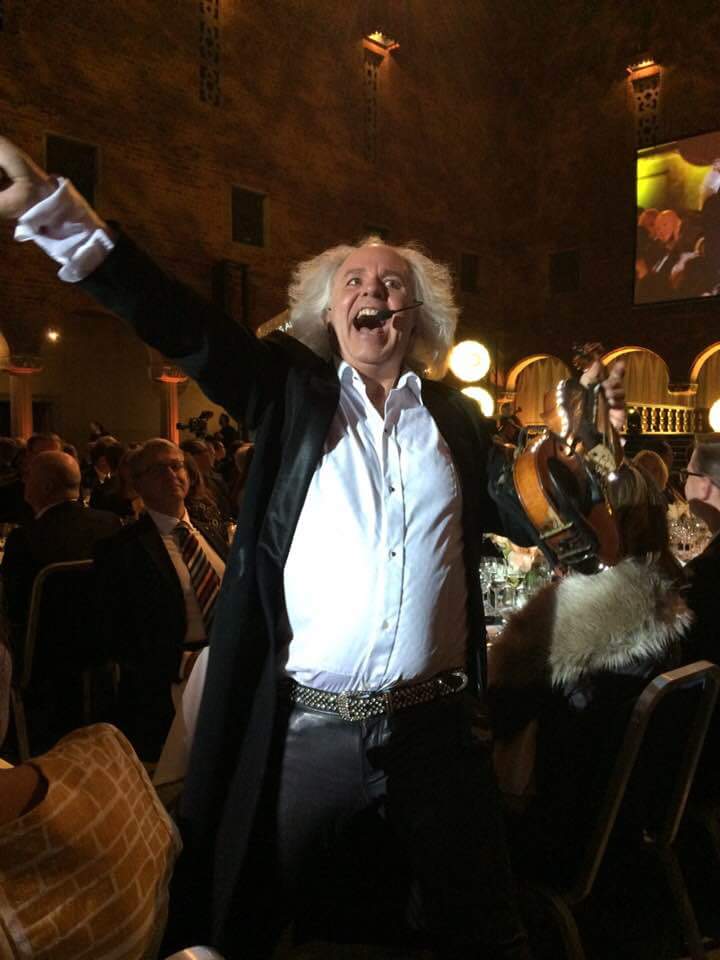 February 22th
Gala evening in Borås! What a nite!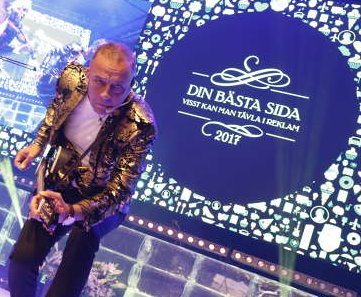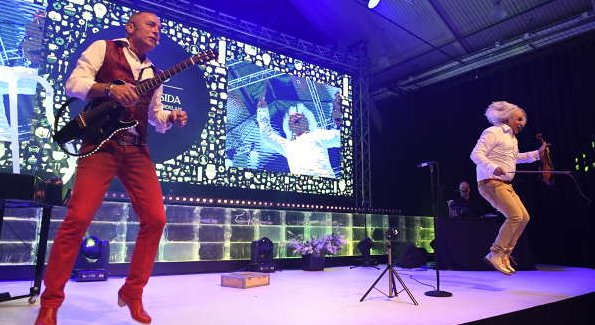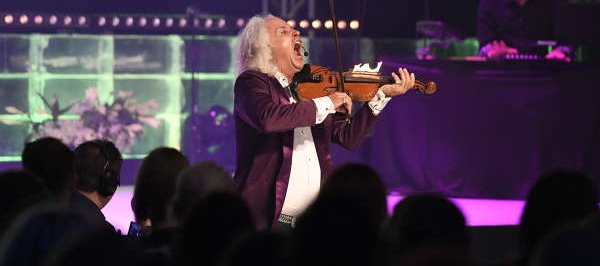 Preparing for show far from home!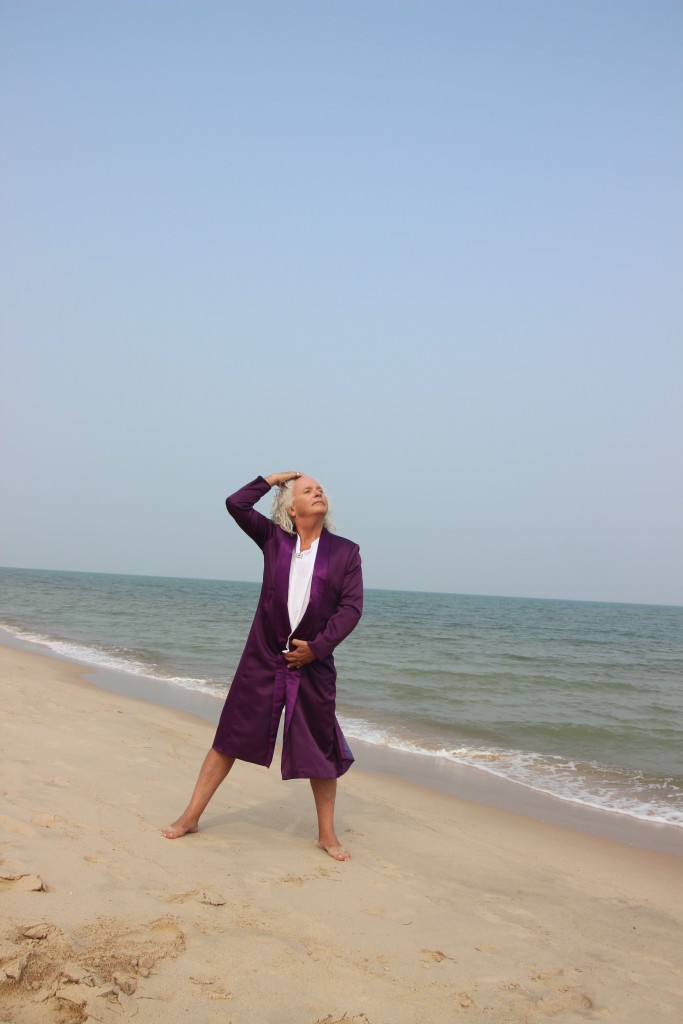 Back in Sweden again…..boring highway, nice gig!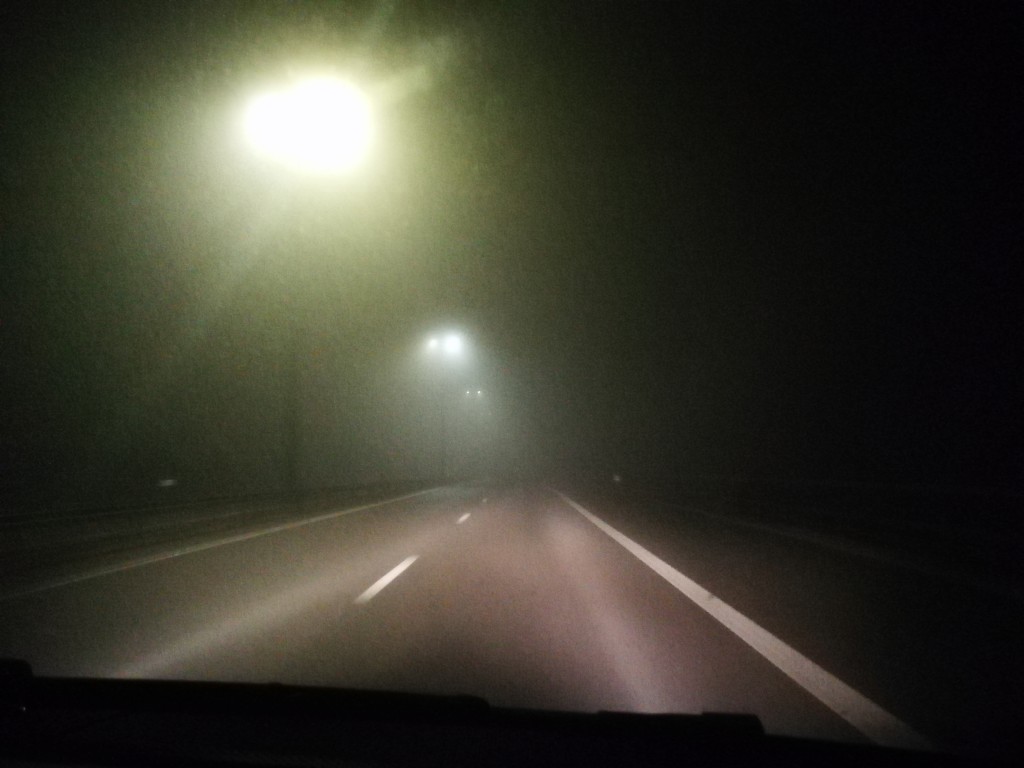 Marbella!
The day before yesterday January20th!
Yesterday January 19th!
Soundcheck again!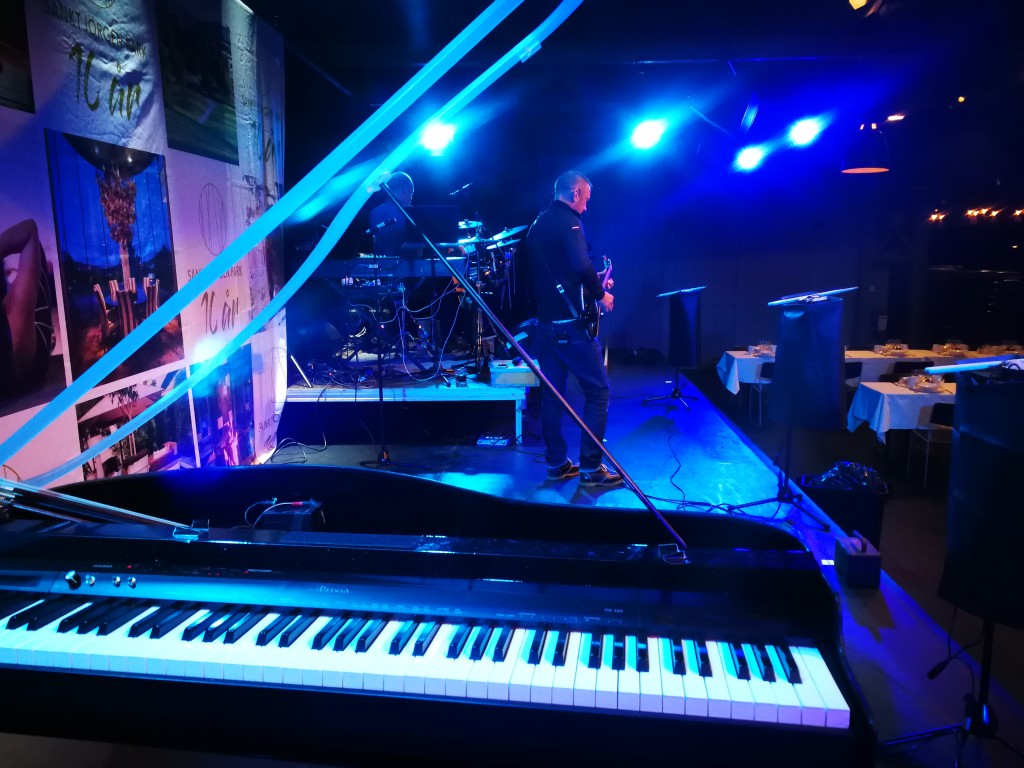 2018! First show this year! Just Before……who´s that?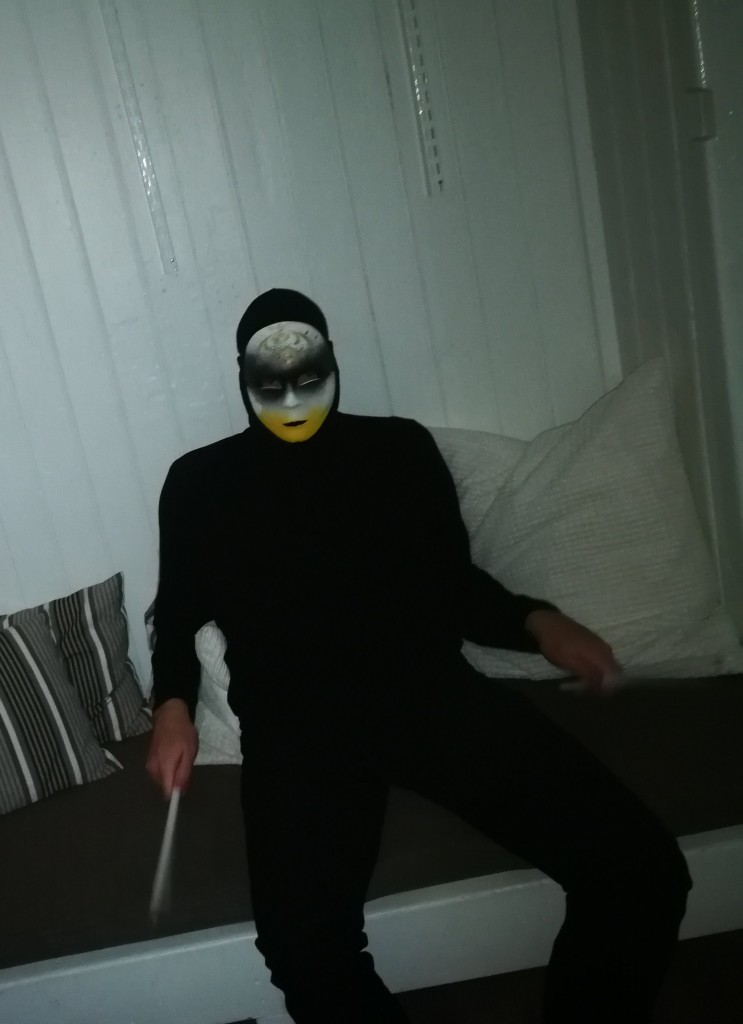 Another fantastic year, 2017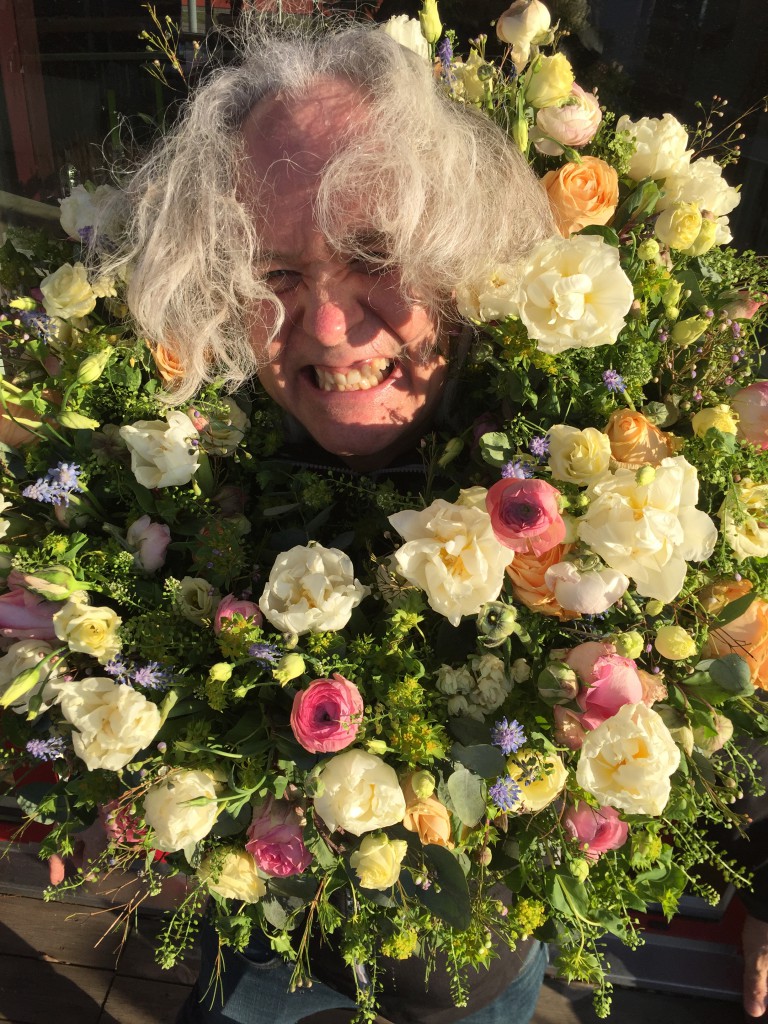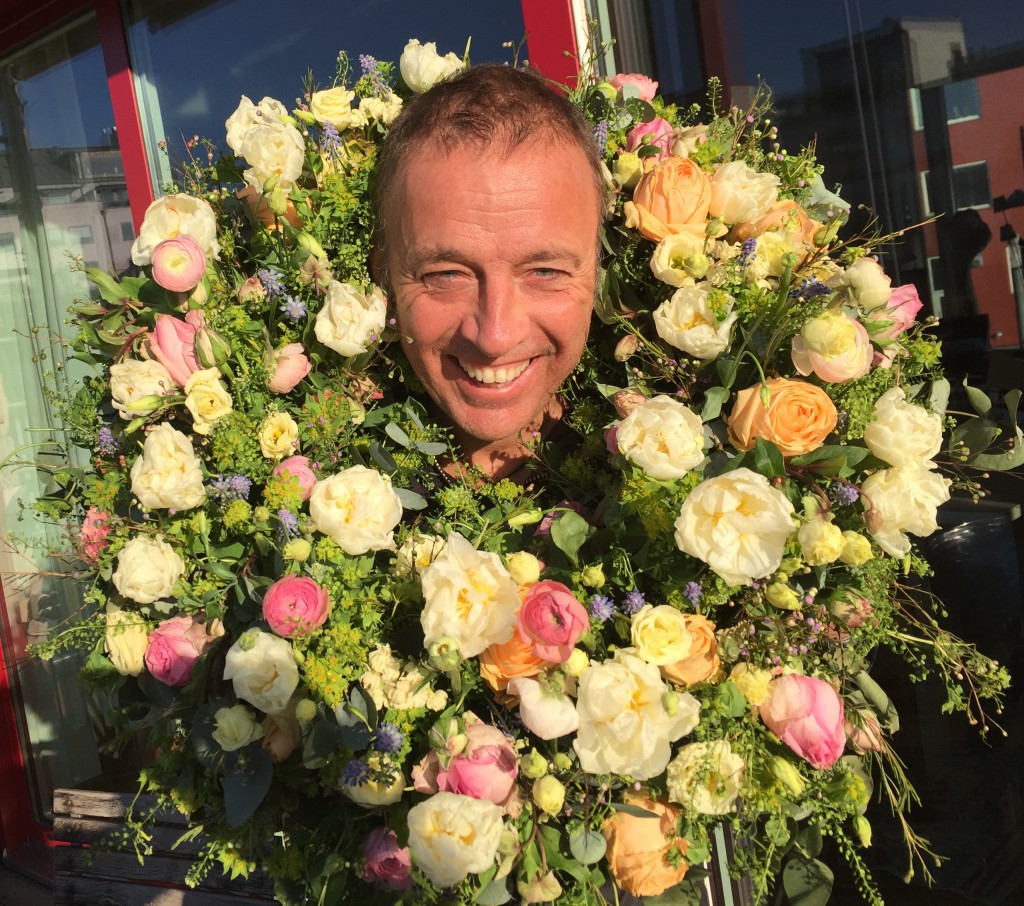 Fantastic tour through Sweden, in big and some smaller Concert houses!
We went for Kalmar Theater!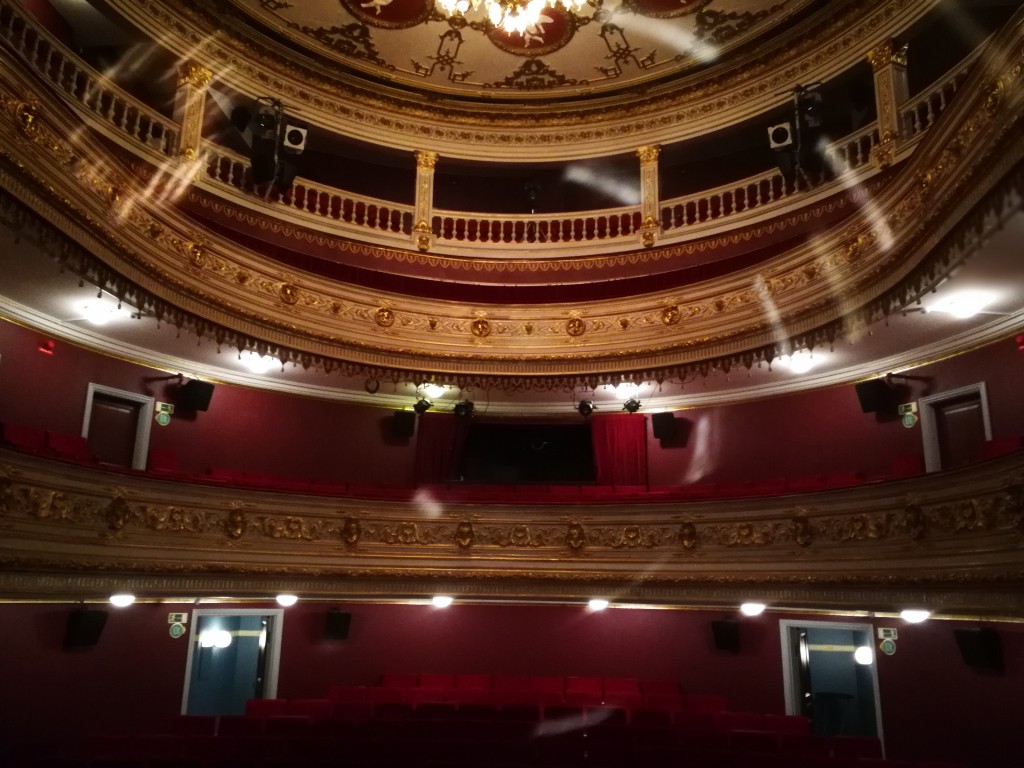 And Växjö Theater:
Lund!
Ystad!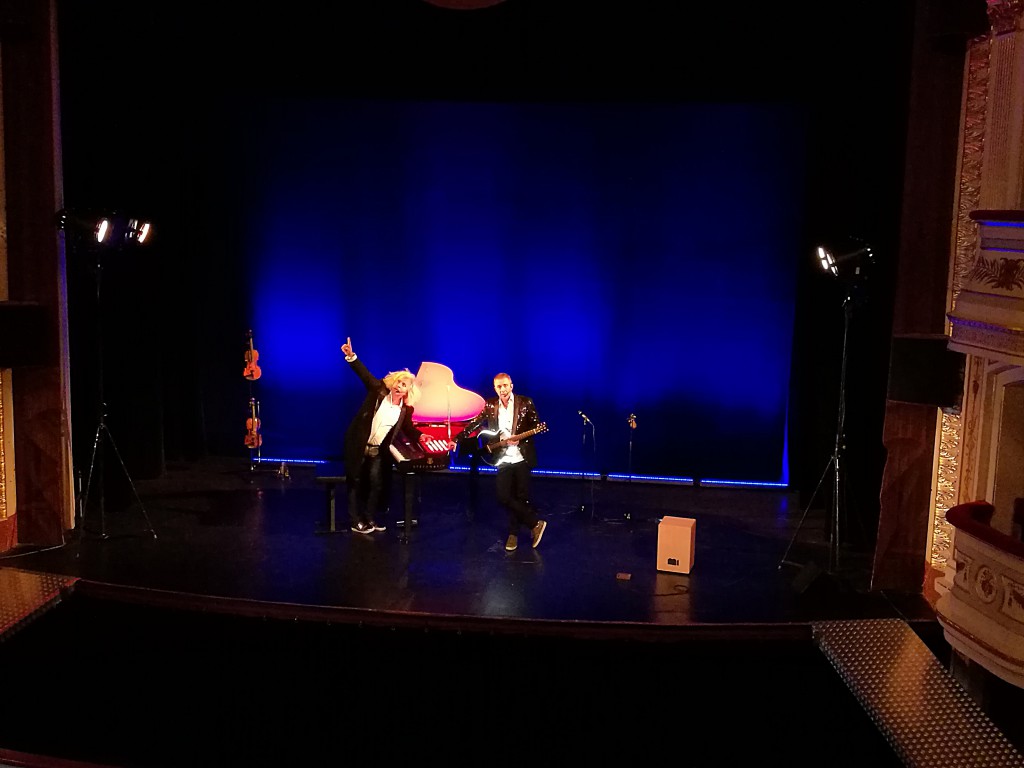 And a lot of other places……………….and ended up with Christmas Show in Gothenborg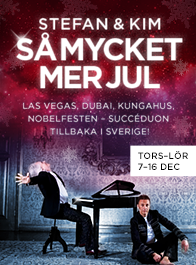 At the City Hall in Sthlm!
Show in Zaragoza!
ICA, hundra år!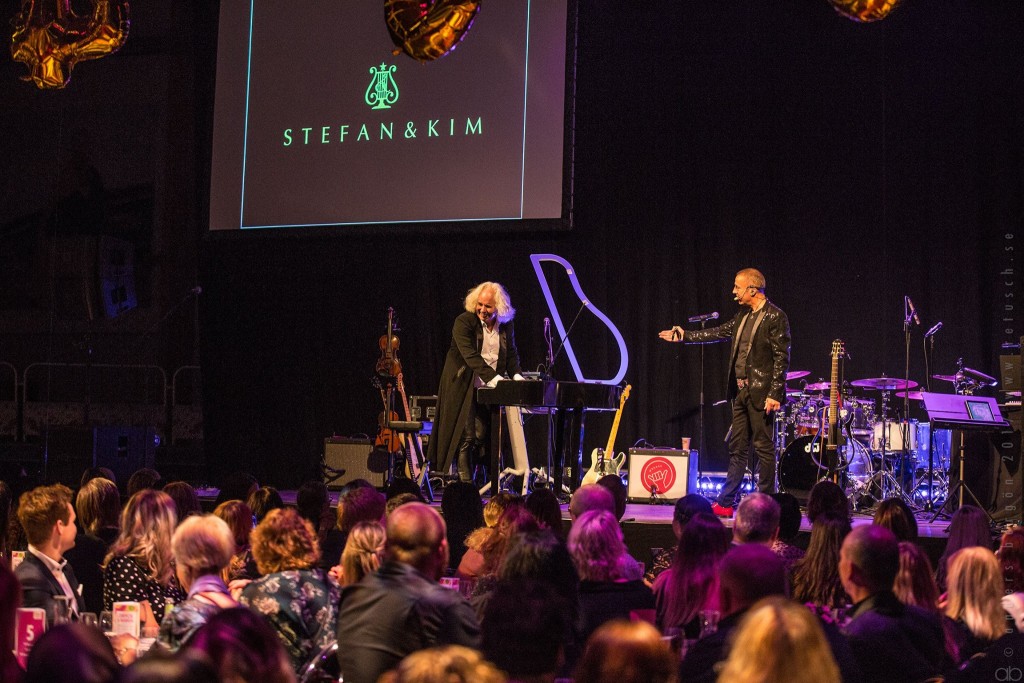 Berns salonger!
Helsinki!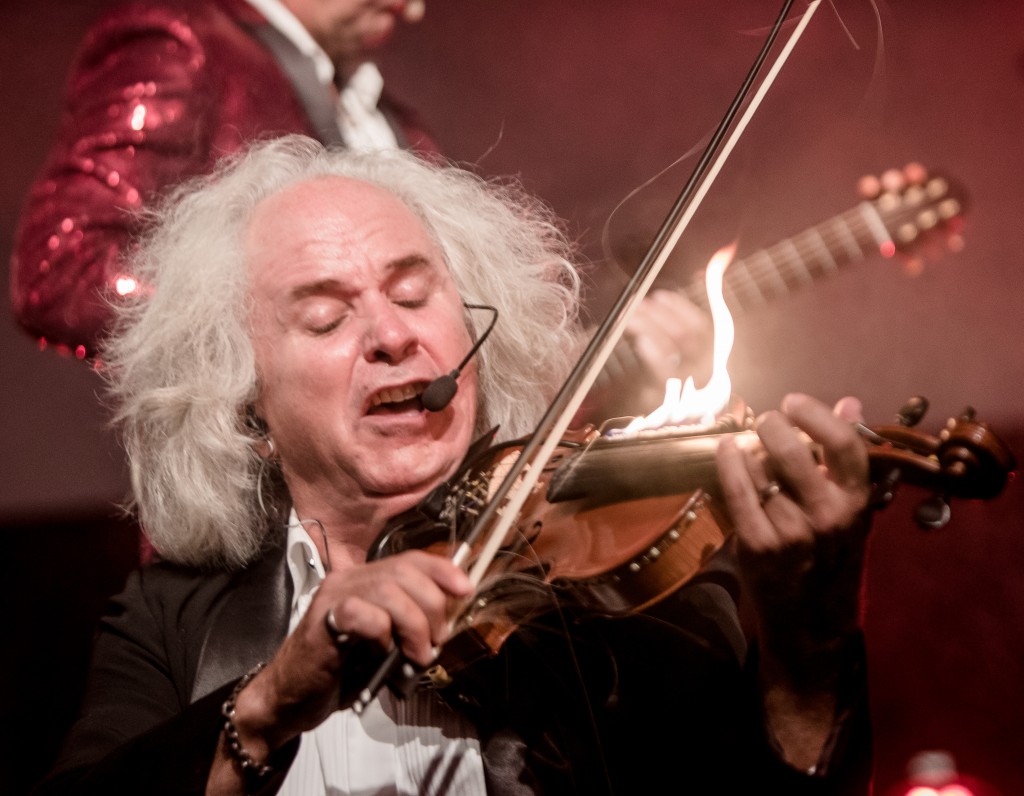 Stefan, right in the middle of the audience!(Bild: David Thunander)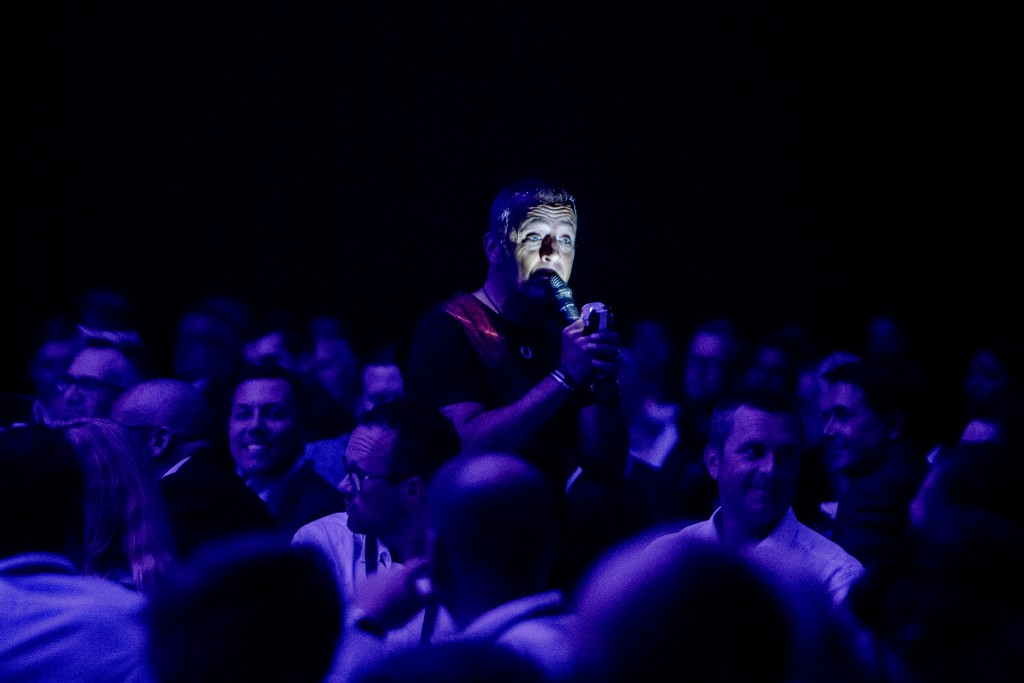 Recording session AGAIN at ALY studio, whats gonna happen this time??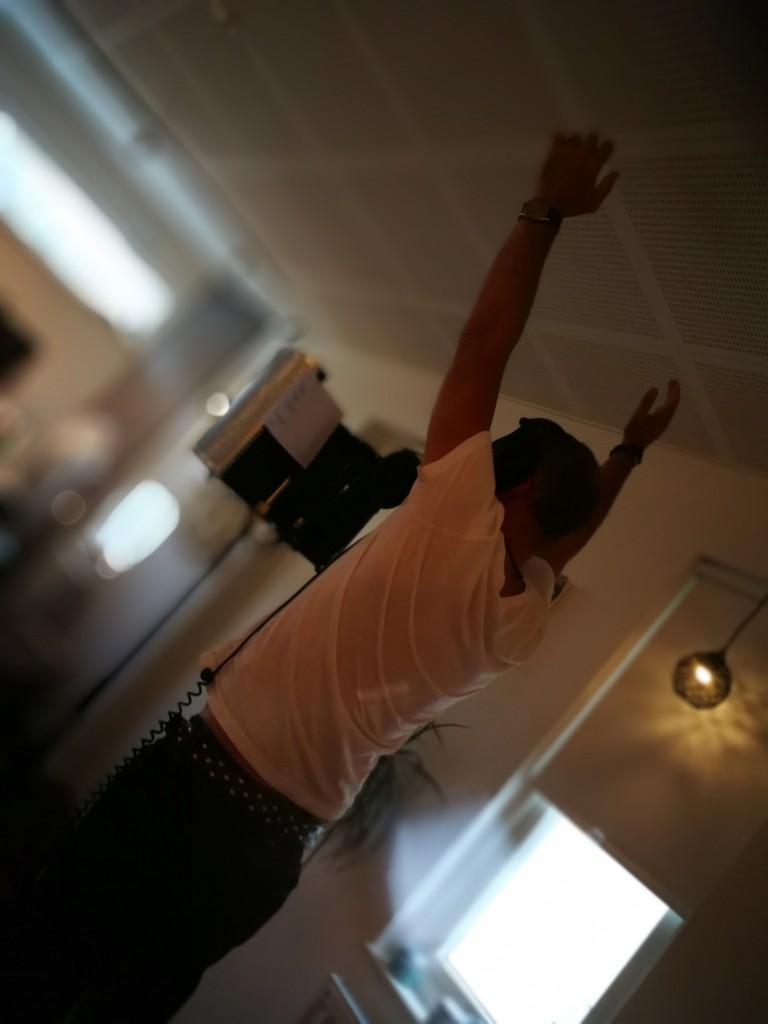 A castle in DK!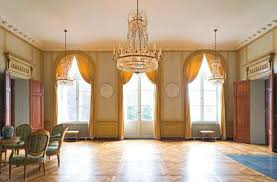 Summer time Concert in Sweden!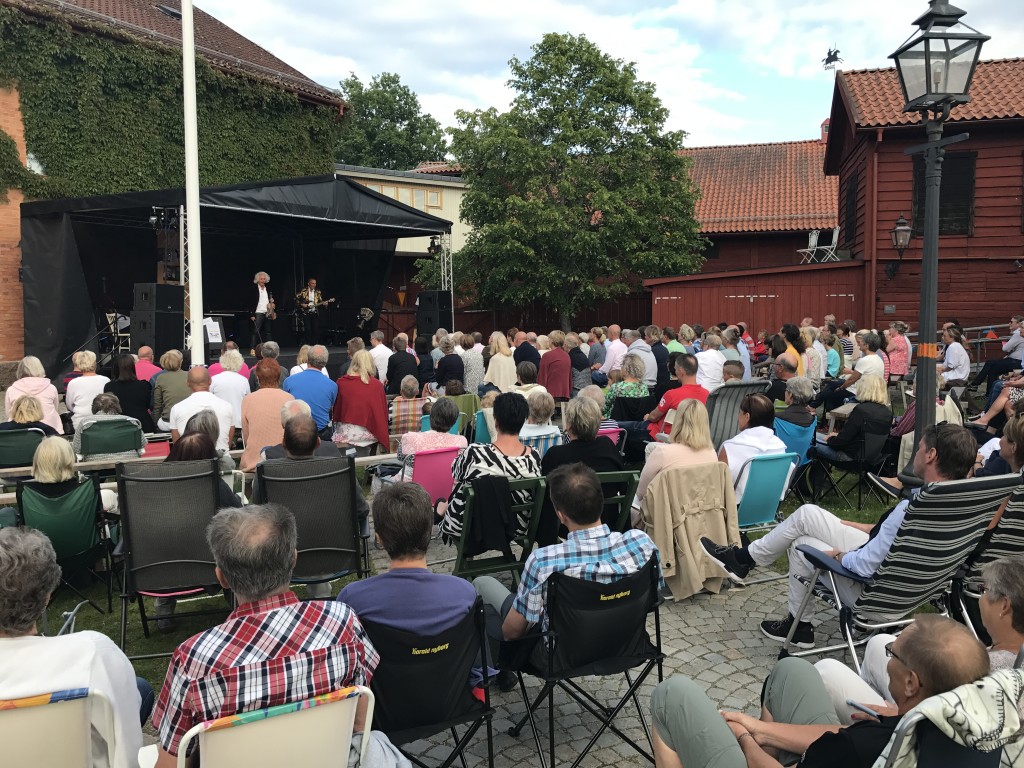 100 Years anniversary for AGA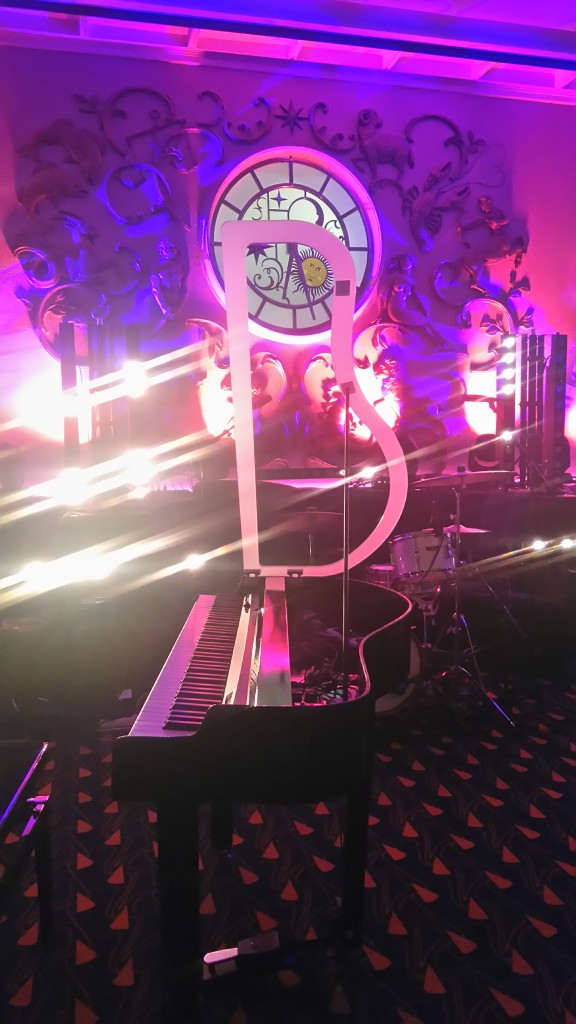 Screaming in Båstad Sweden!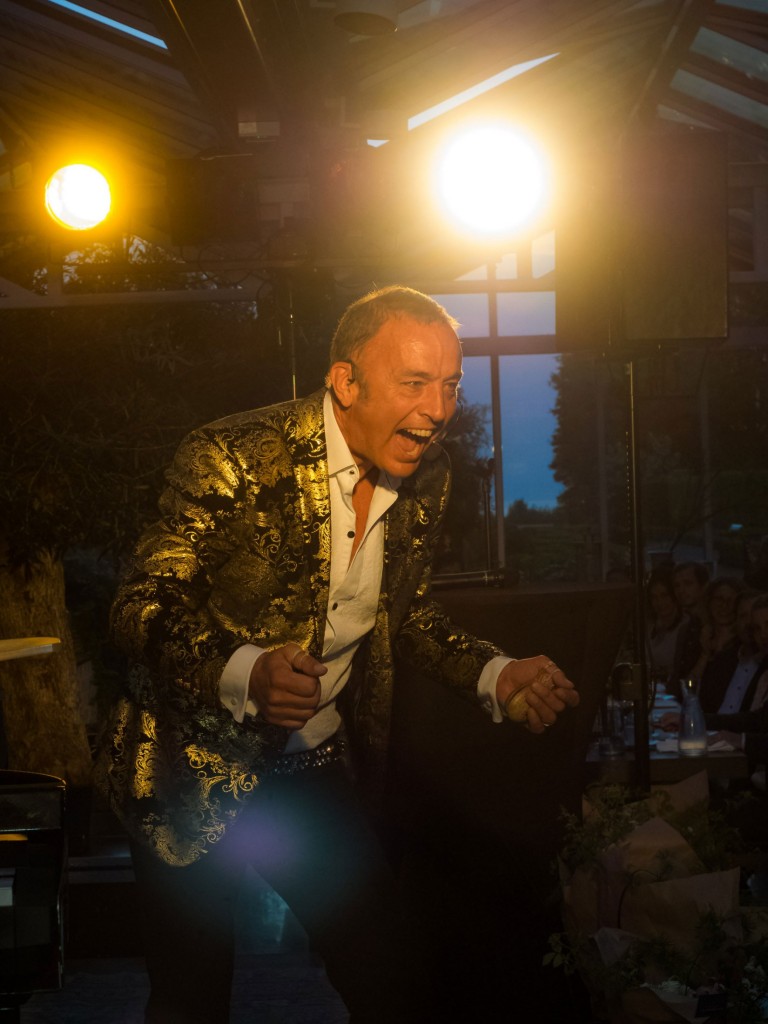 Porsche Show!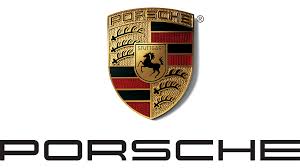 Another show at another castle!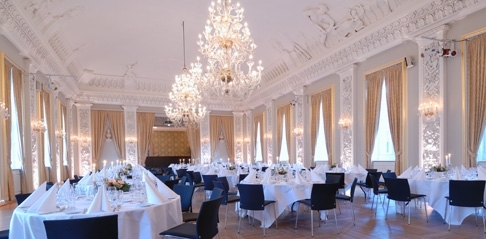 Kims violin in Halmstad!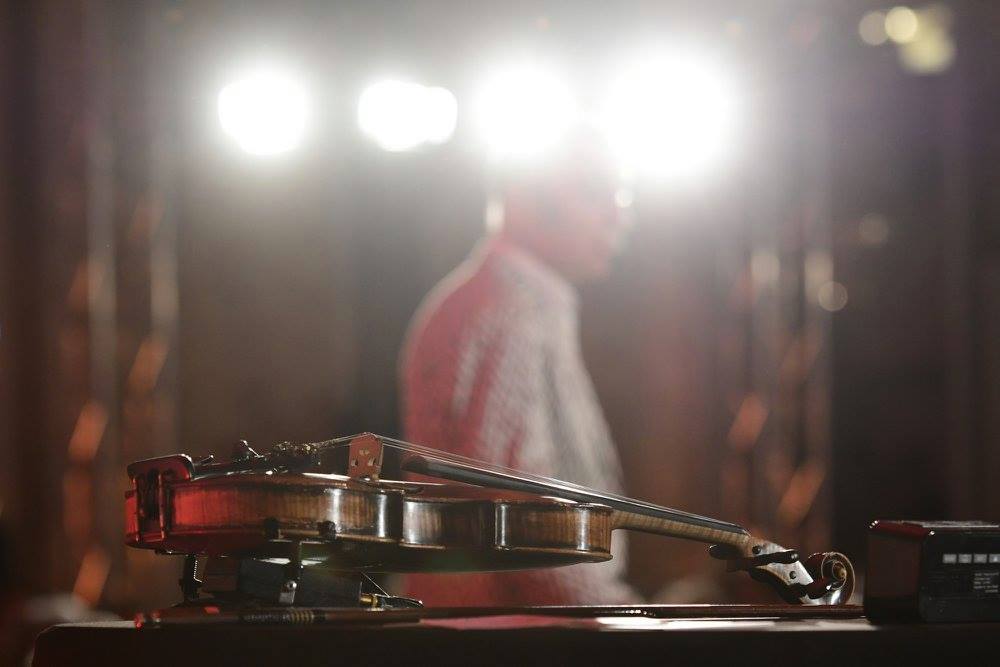 Standing pianist at charity gig in Malmö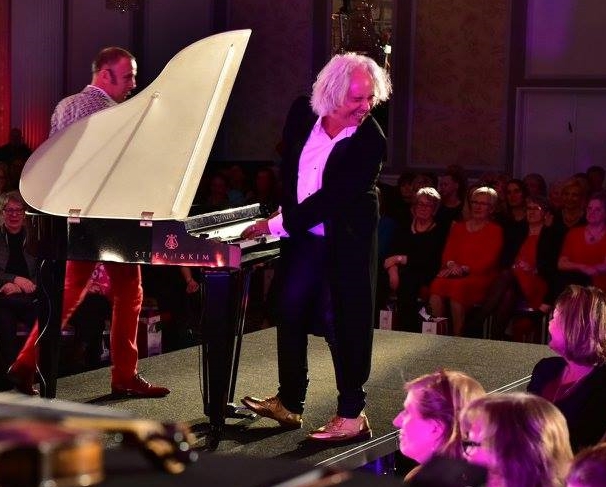 Another day at work! Microsoft show in Stockholm!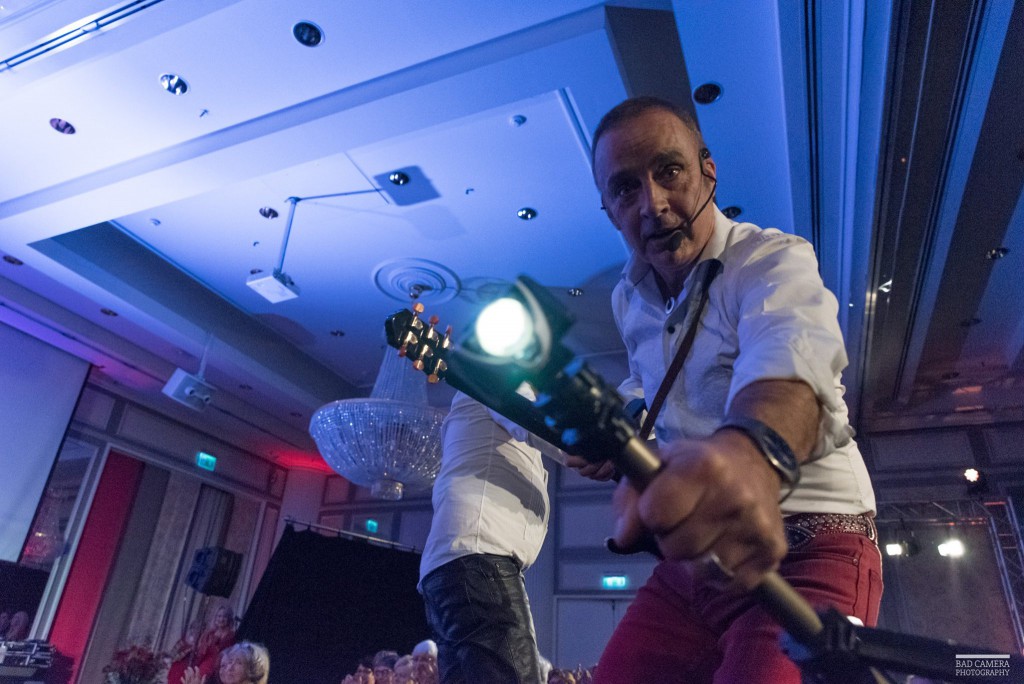 Vetlanda right in the middle of Small-land. International audience out in the Woods.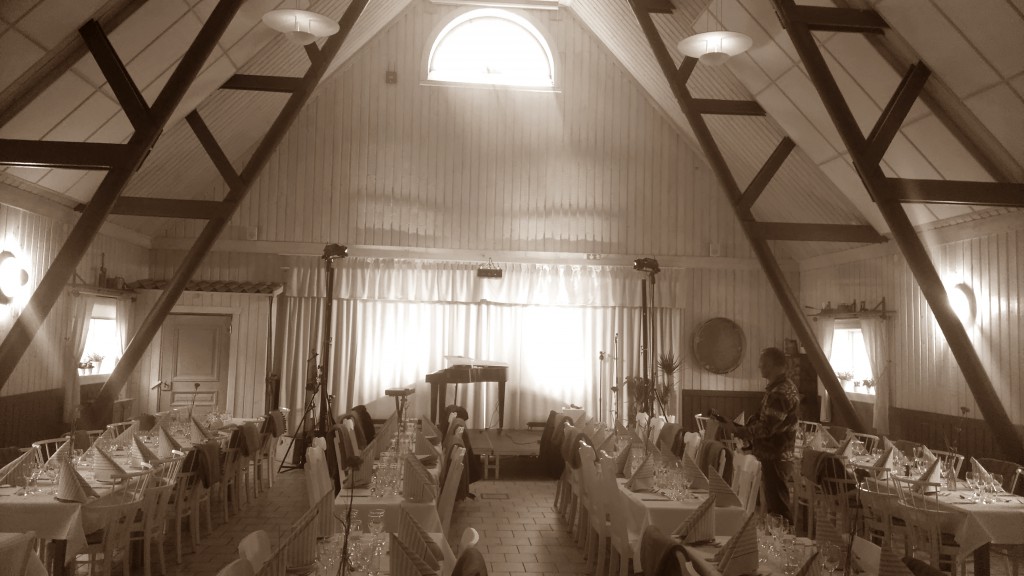 Fully booked show in Malmö!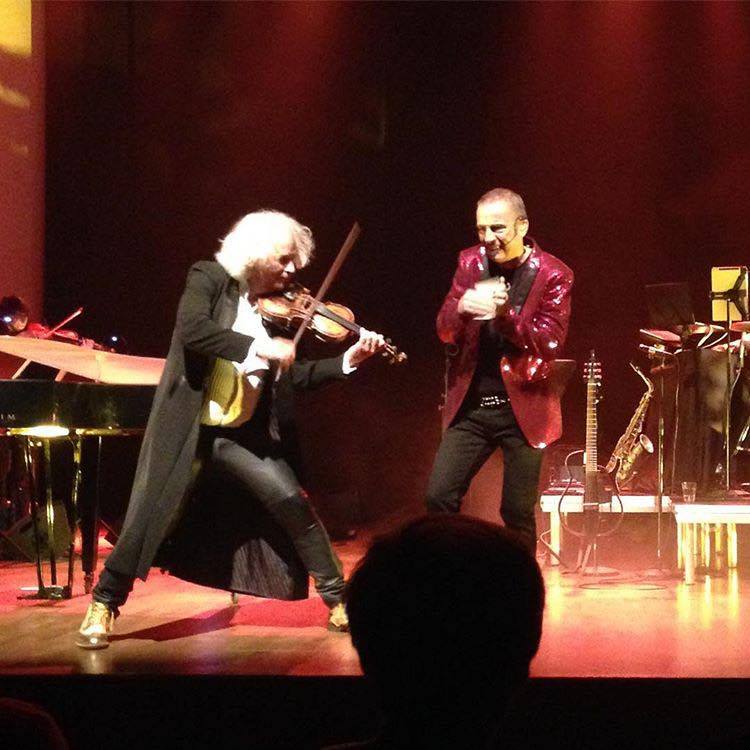 Summer Party in Winter time in Copenhagen!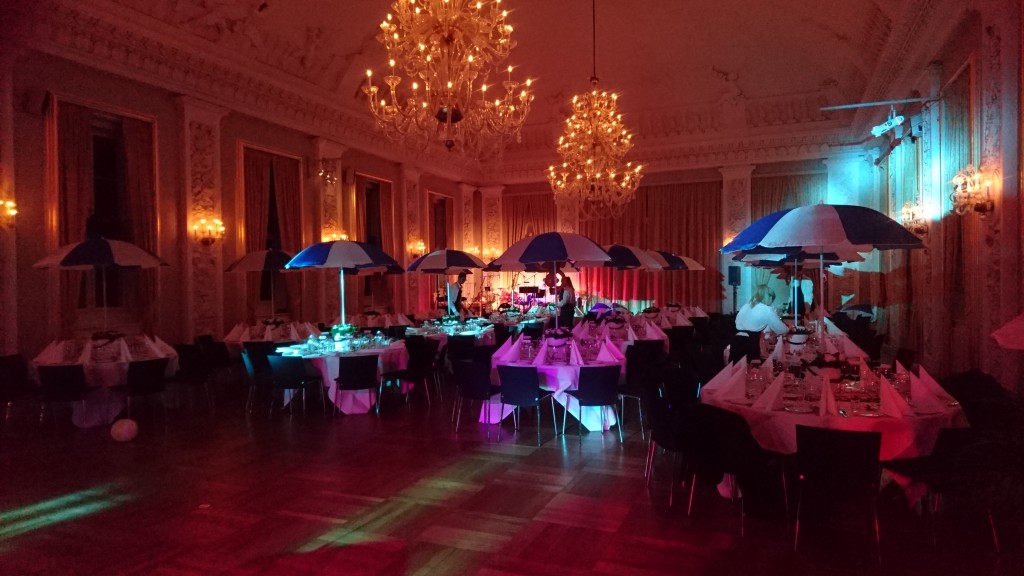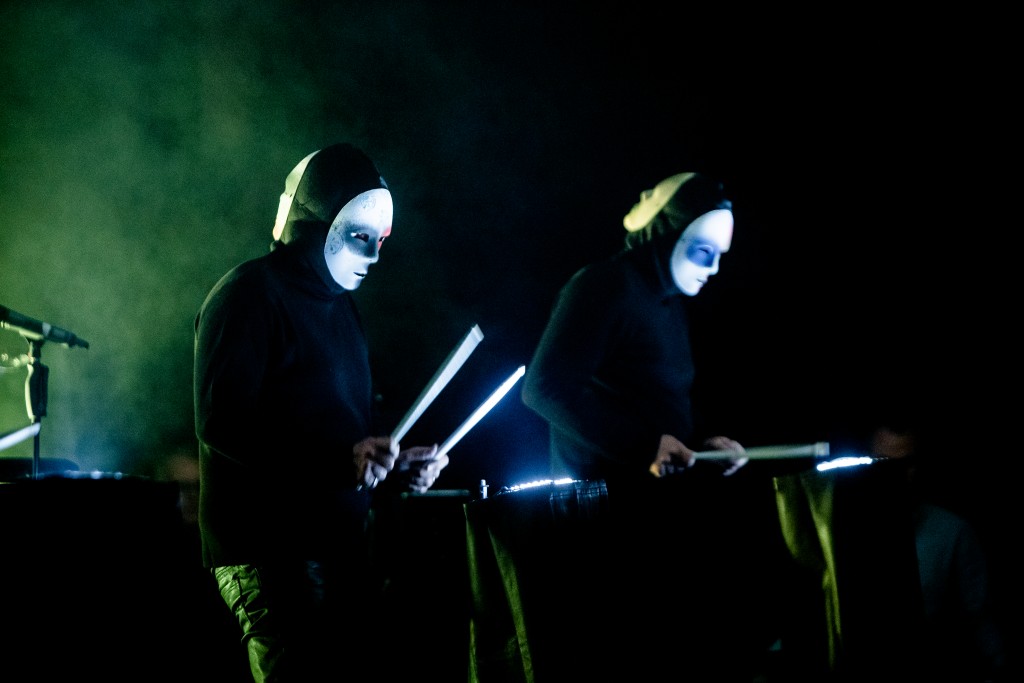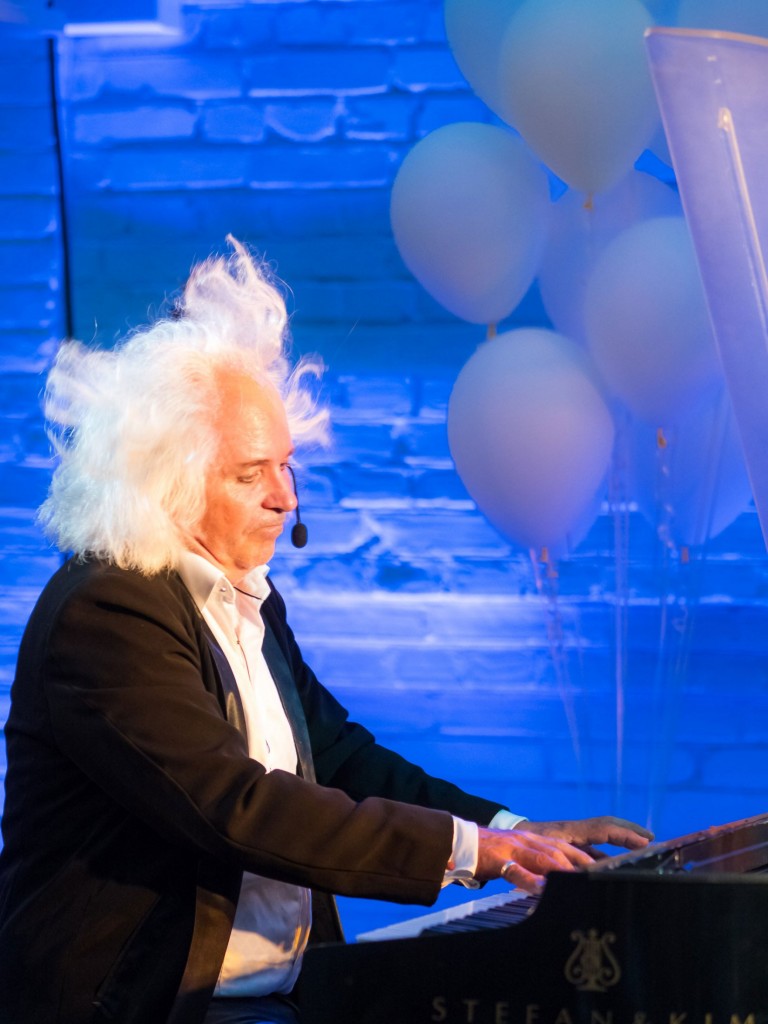 A taste of 2016!
Show in Vietnam with Stefan & Kim and Roshy! Just Before doors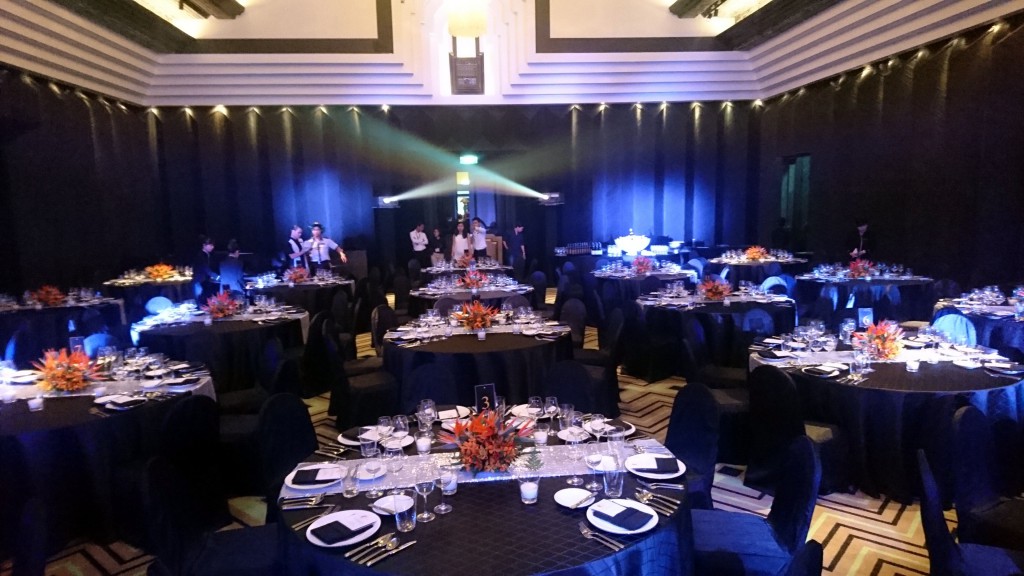 Show in tent in December!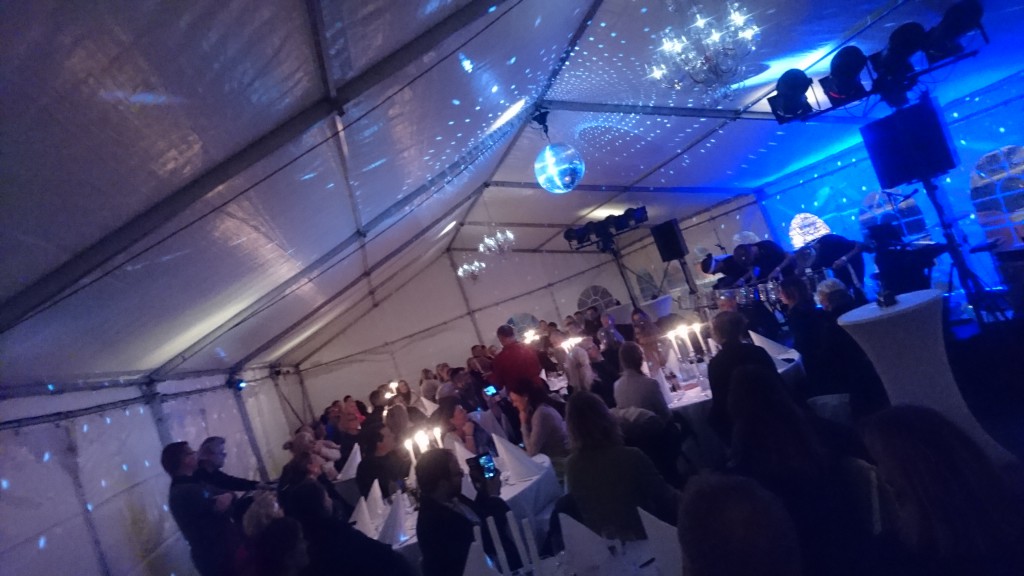 Show at Helsingborg Arena!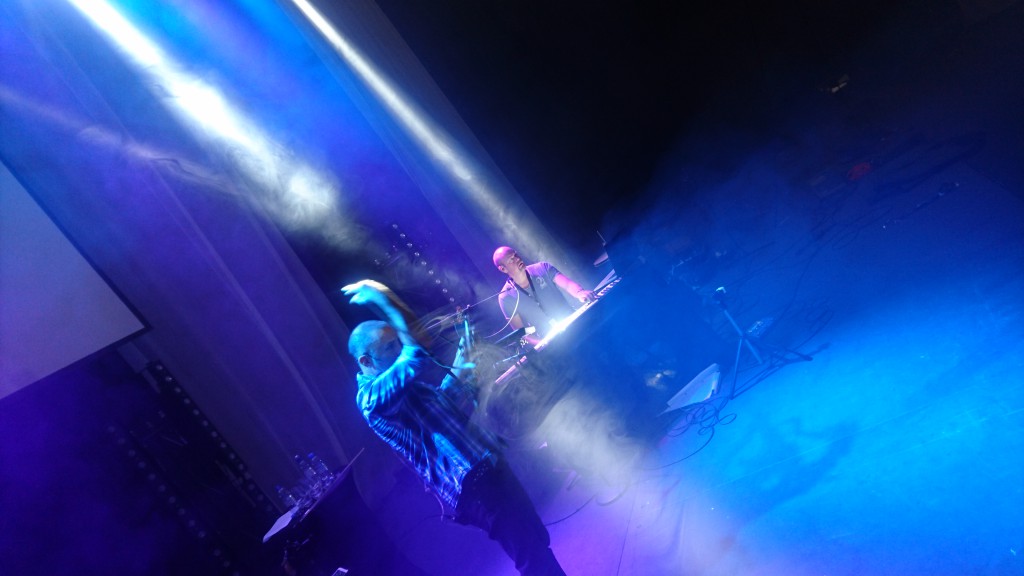 Gala Show at Malmö Arena!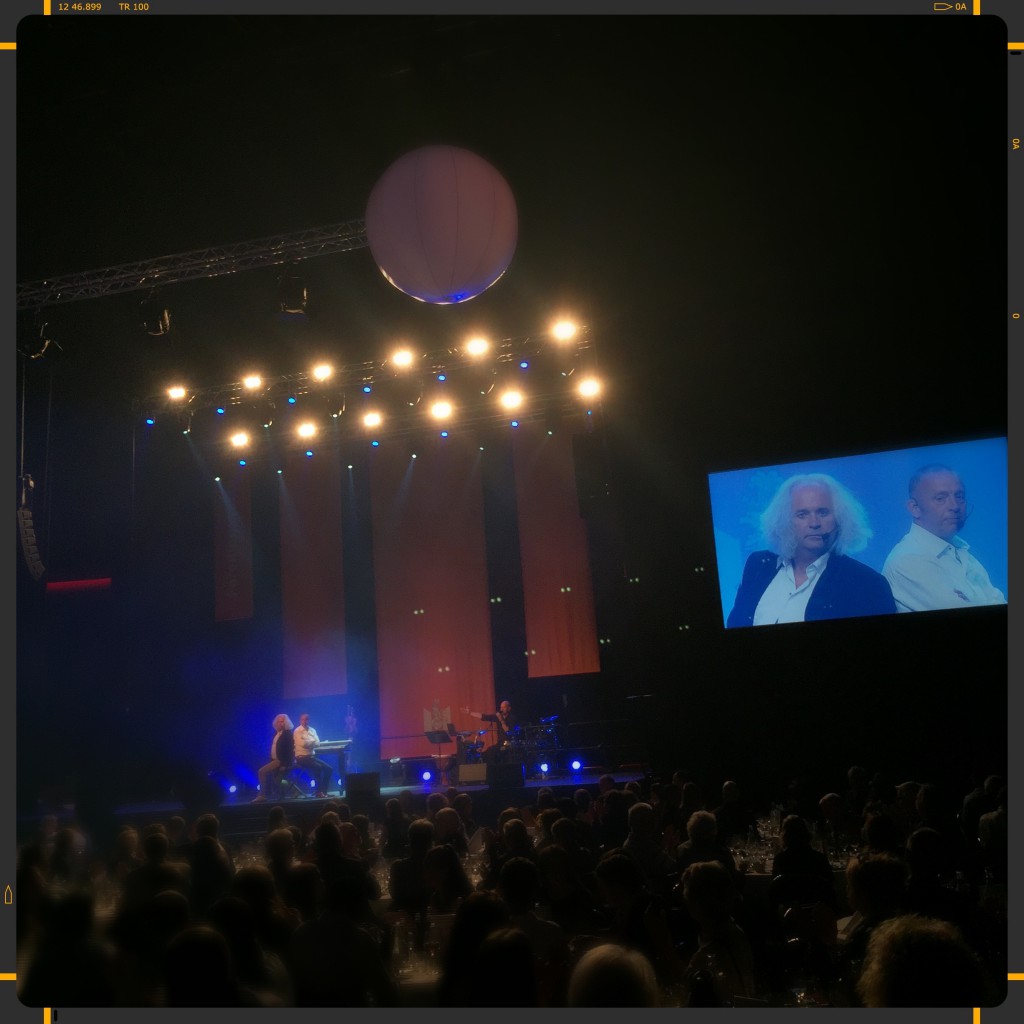 Show in Helsinki!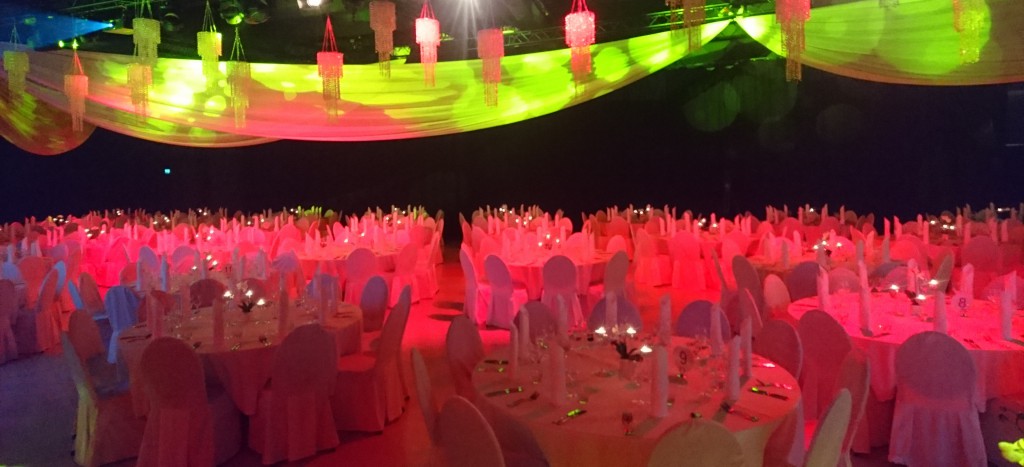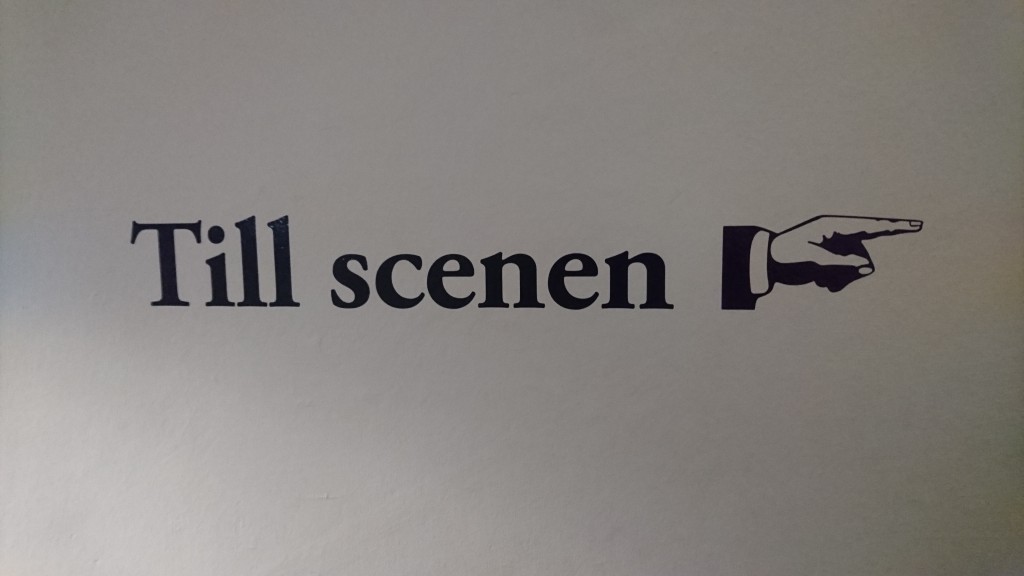 Landskrona theater!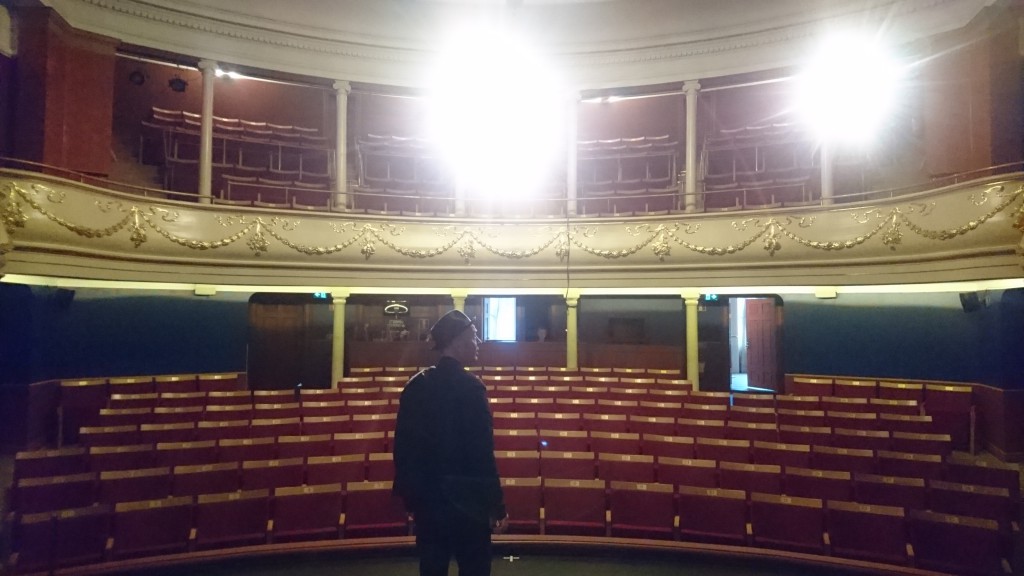 Anniversary at The Malmö Mass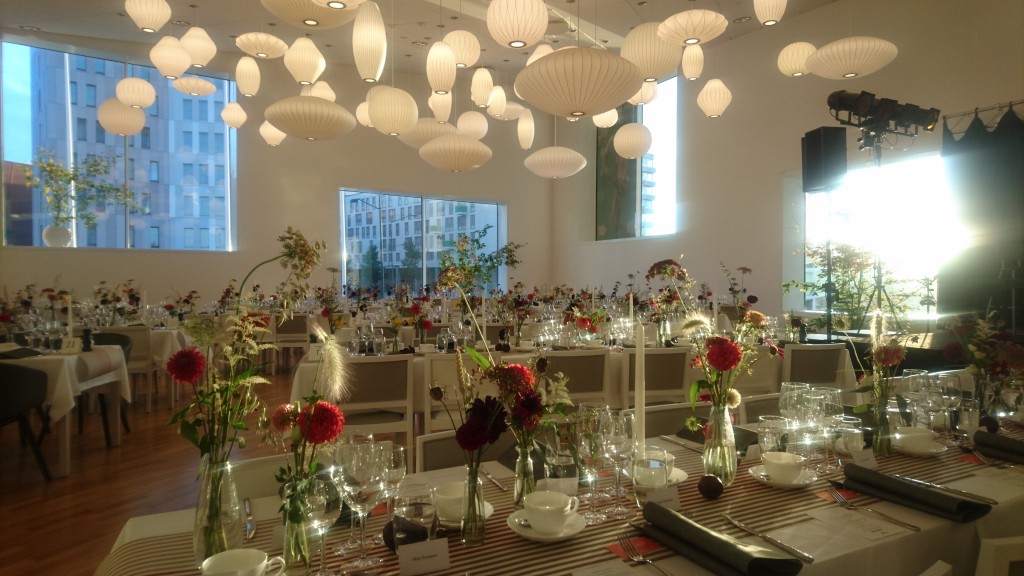 Spelman!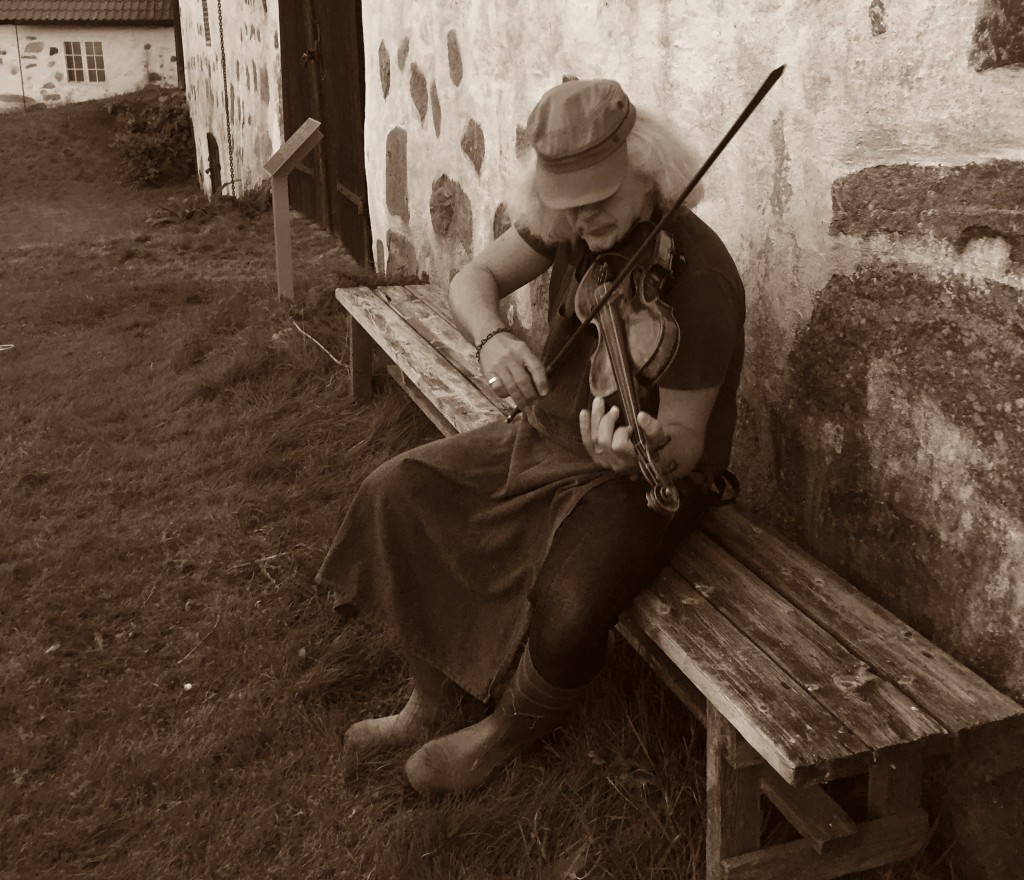 Show at Malmö Live!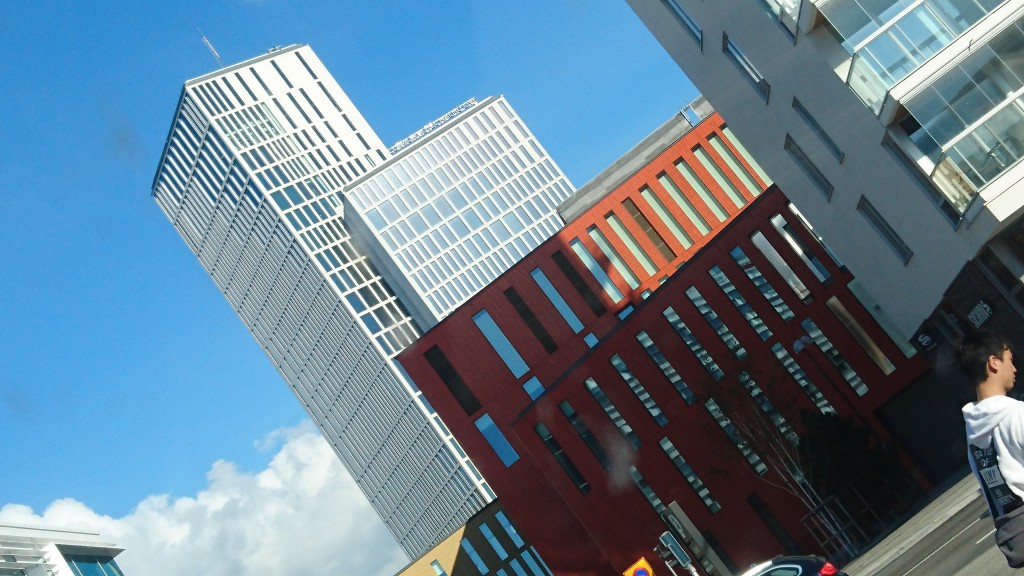 Sep 17th, Show in Yxnanäs, the worlds most wonderful place to be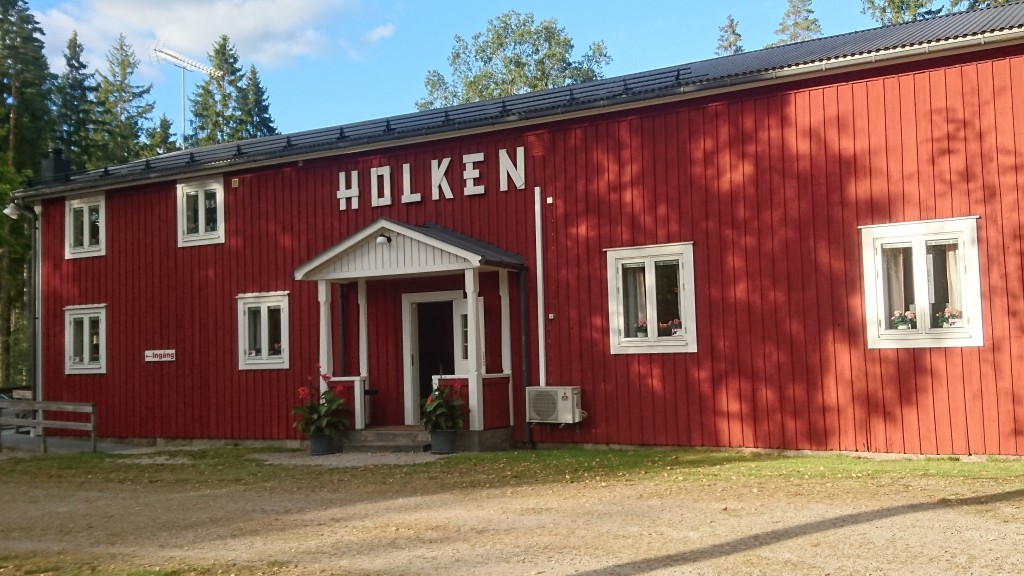 Show once again at Glasklart Malmö!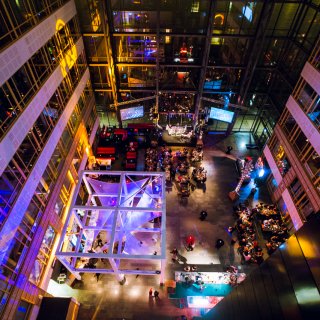 Showtime!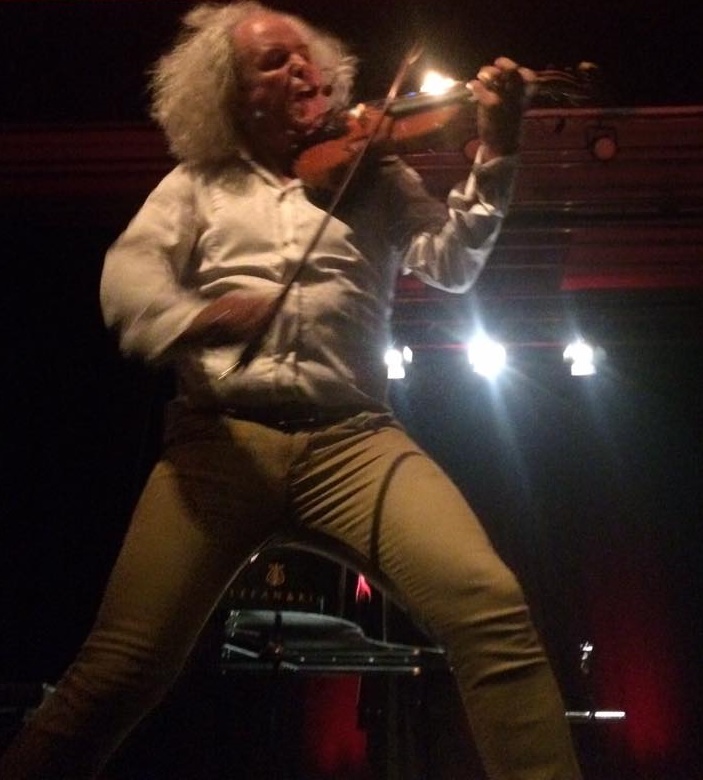 Höstturne/Tour in Sweden!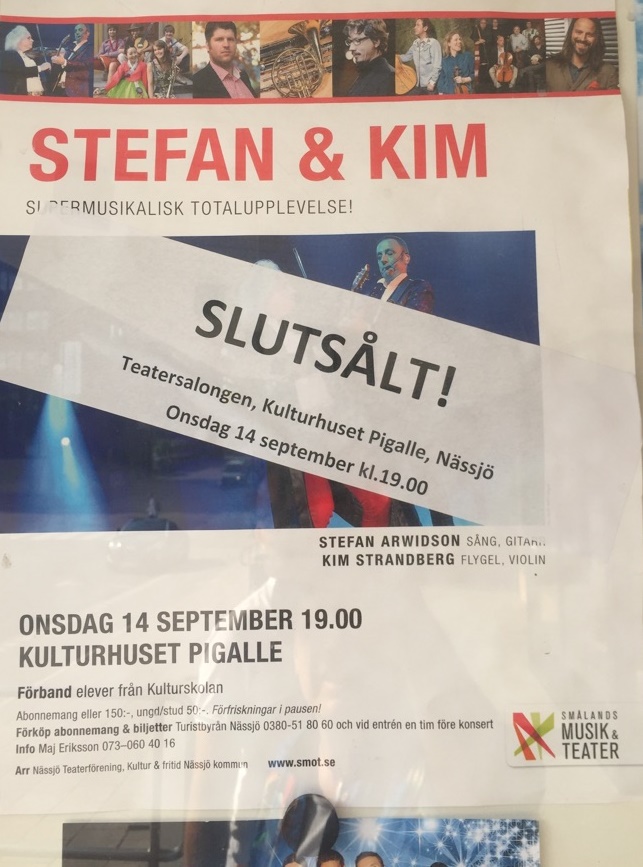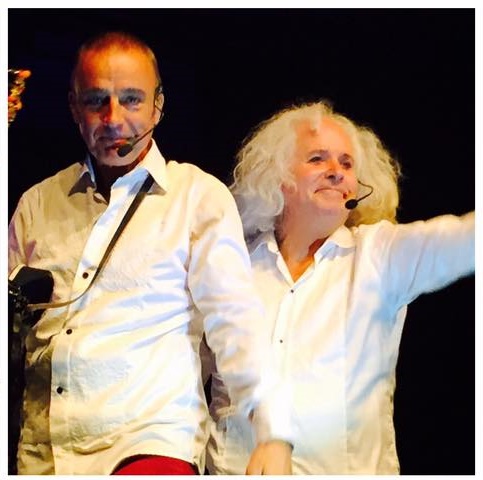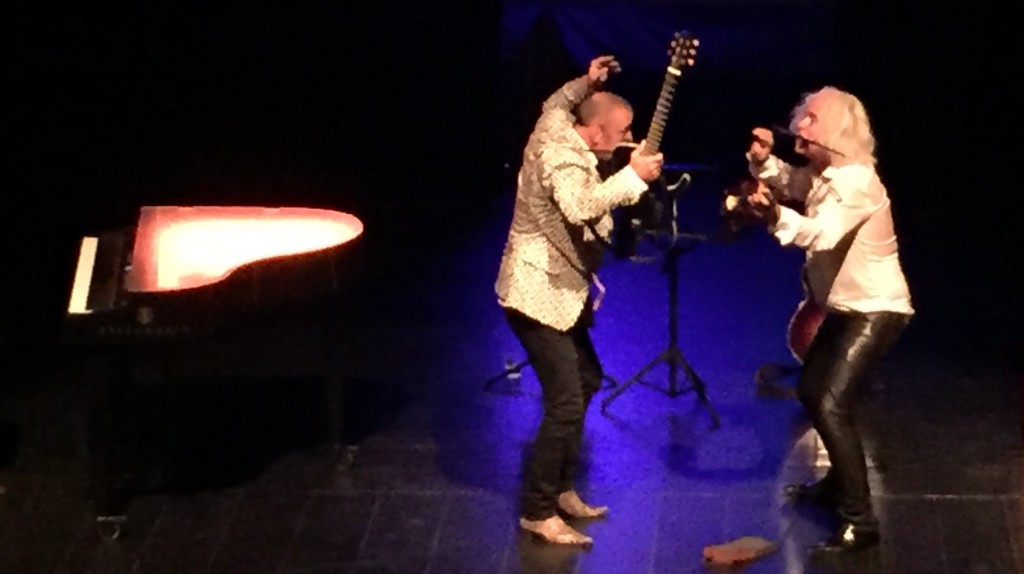 High class event in Båstad Sweden, together with our friend and magician Stefan Odelberg!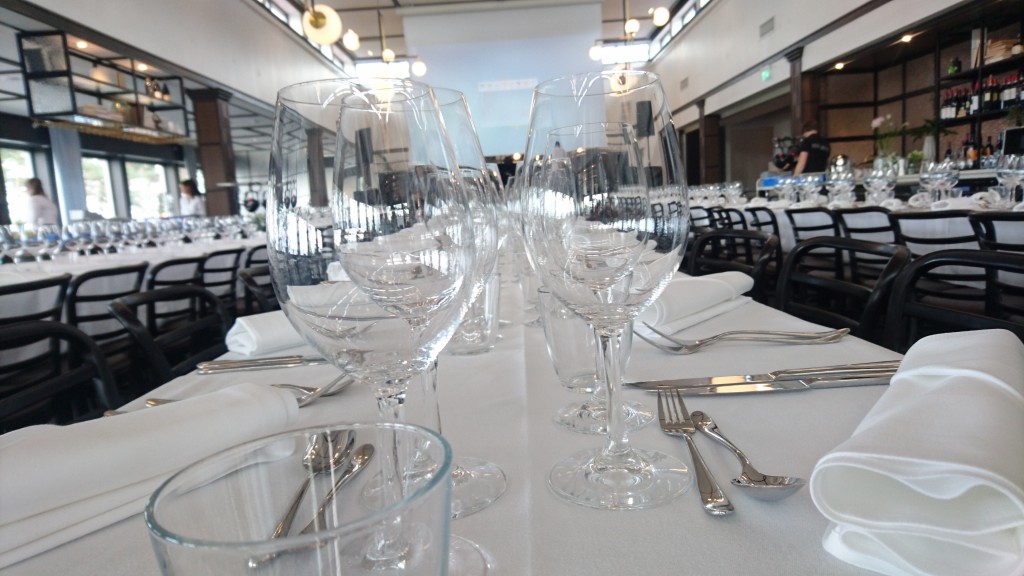 S&K and Symphony Orchestra!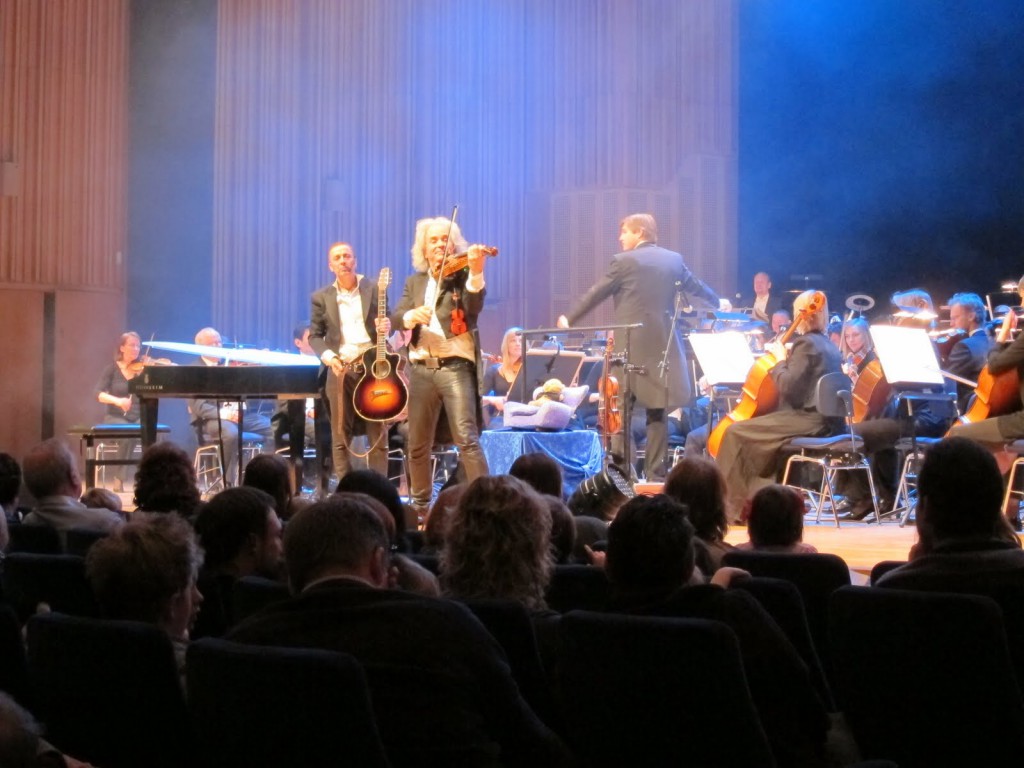 Summer gig in Skåne!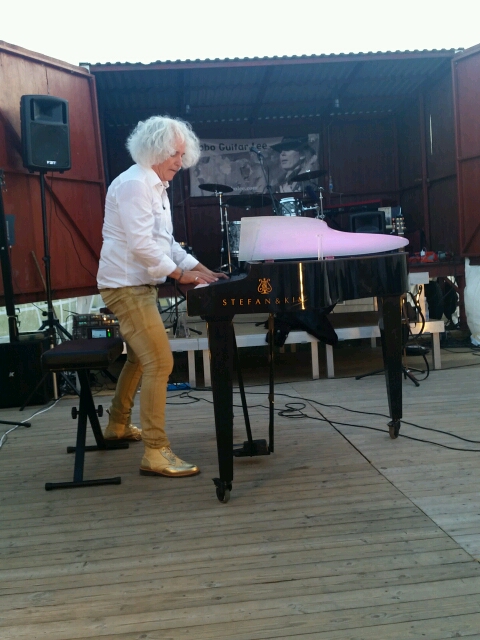 On fire!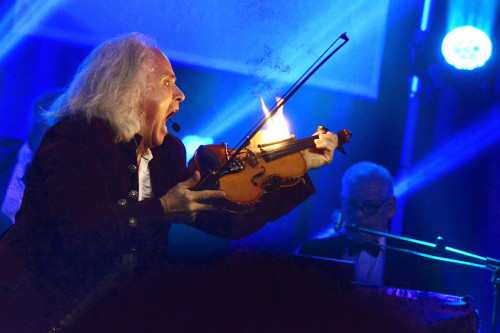 Who?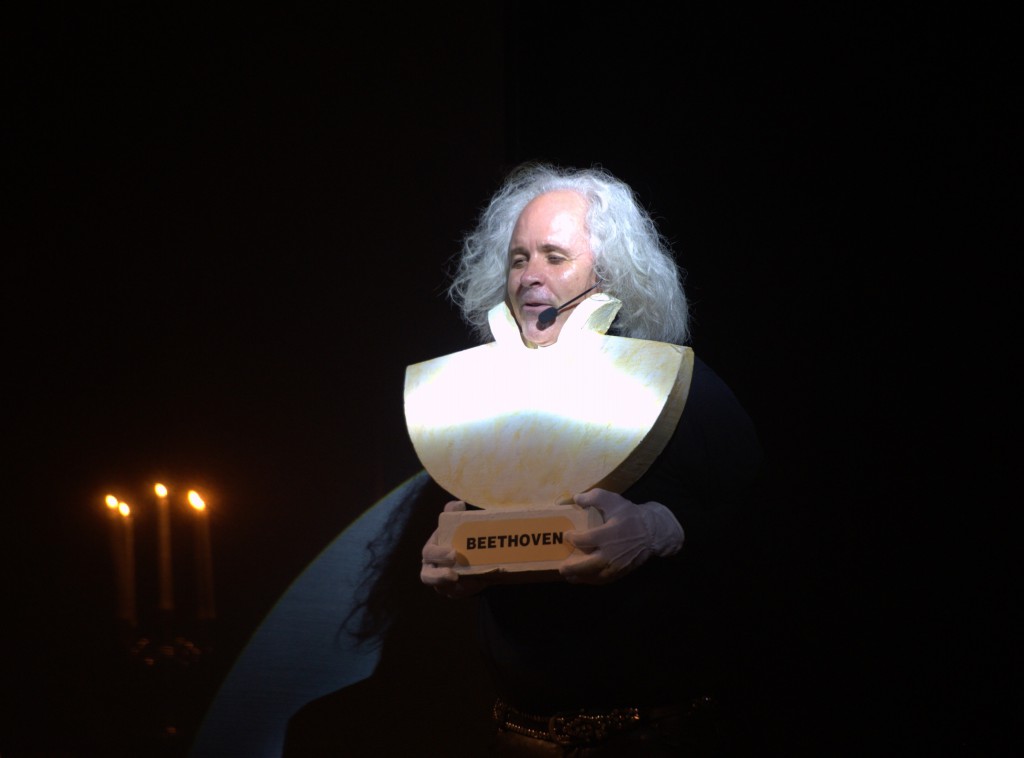 Malmö The 27th of Maj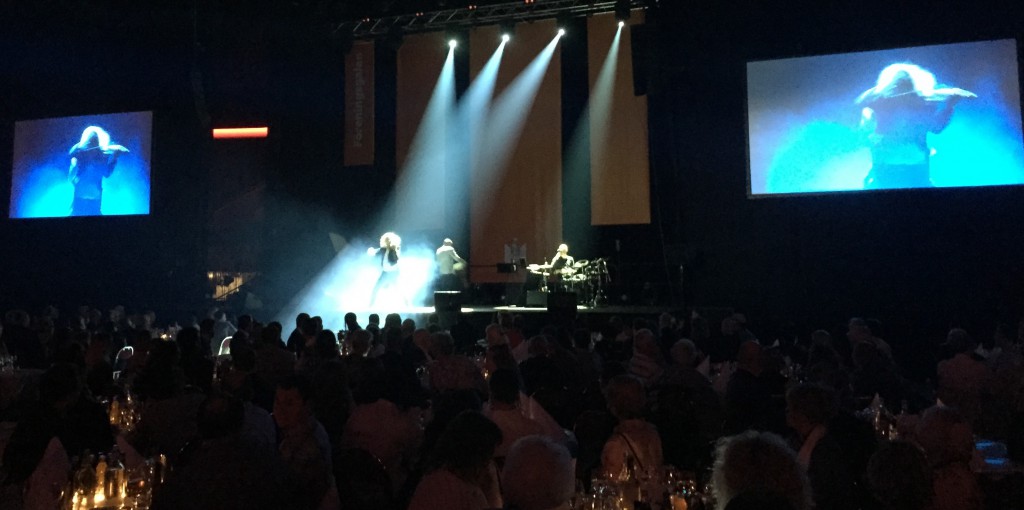 Very special event and the theme for this night was, Back to the future! "Doc Kim Brown"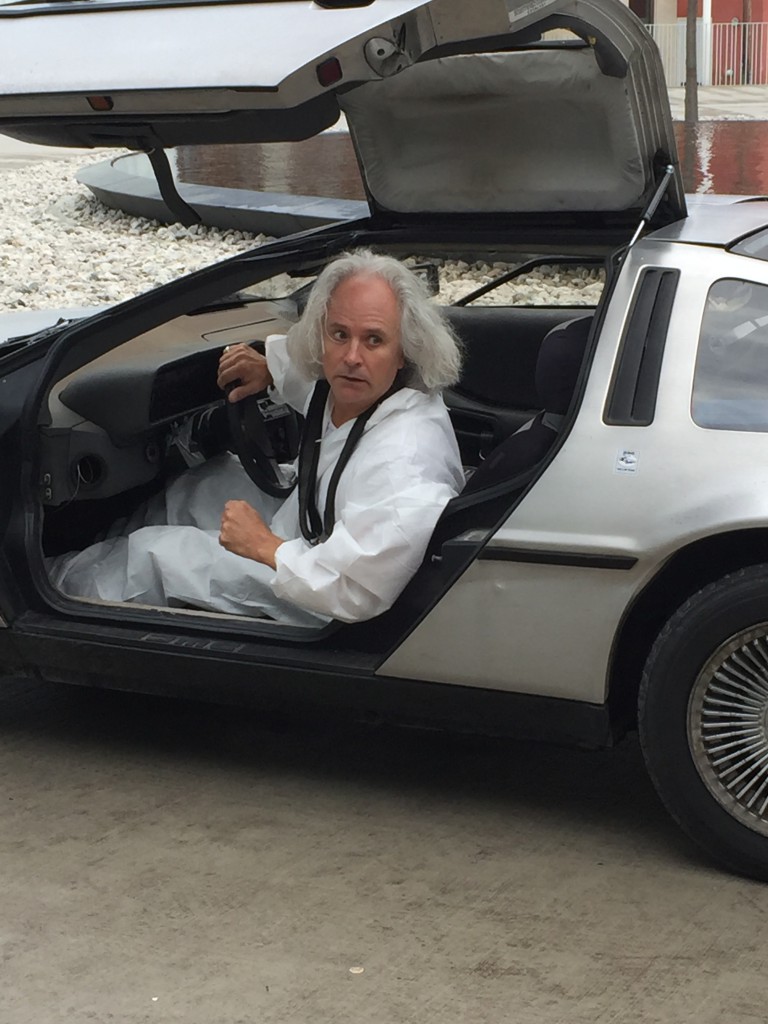 Preparing for tonight`s show, May 9th in Dublin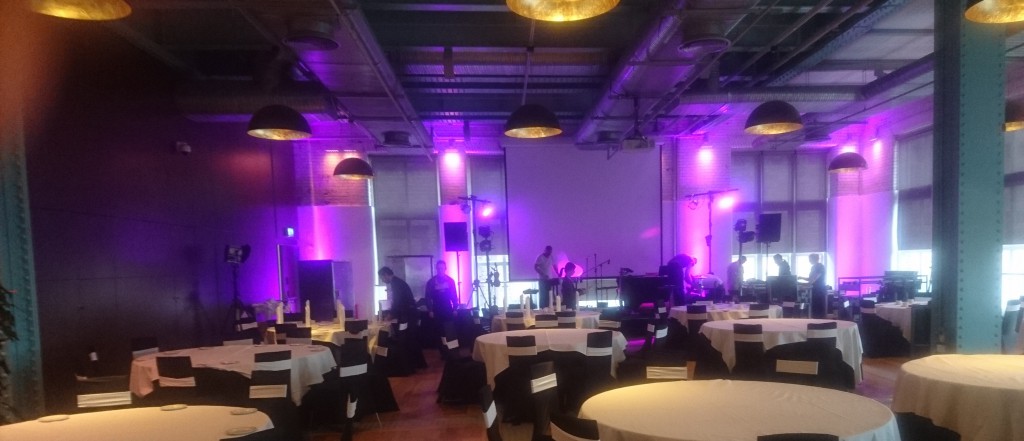 Fully crowded Göta Lejon i Sthlm!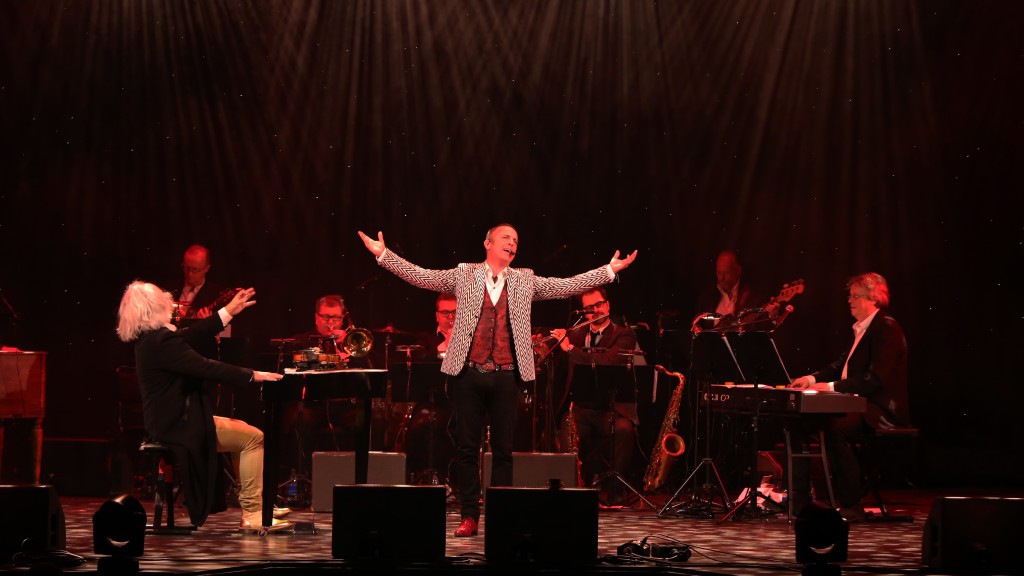 Copenhagen!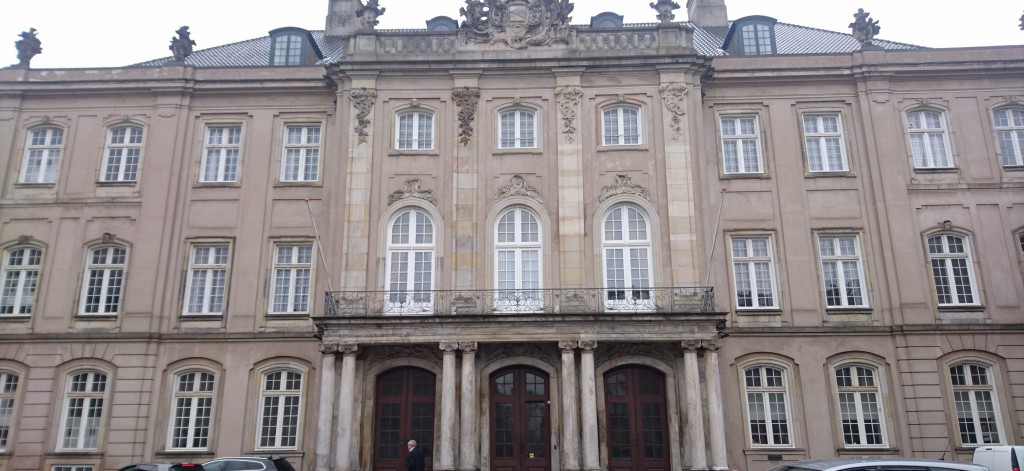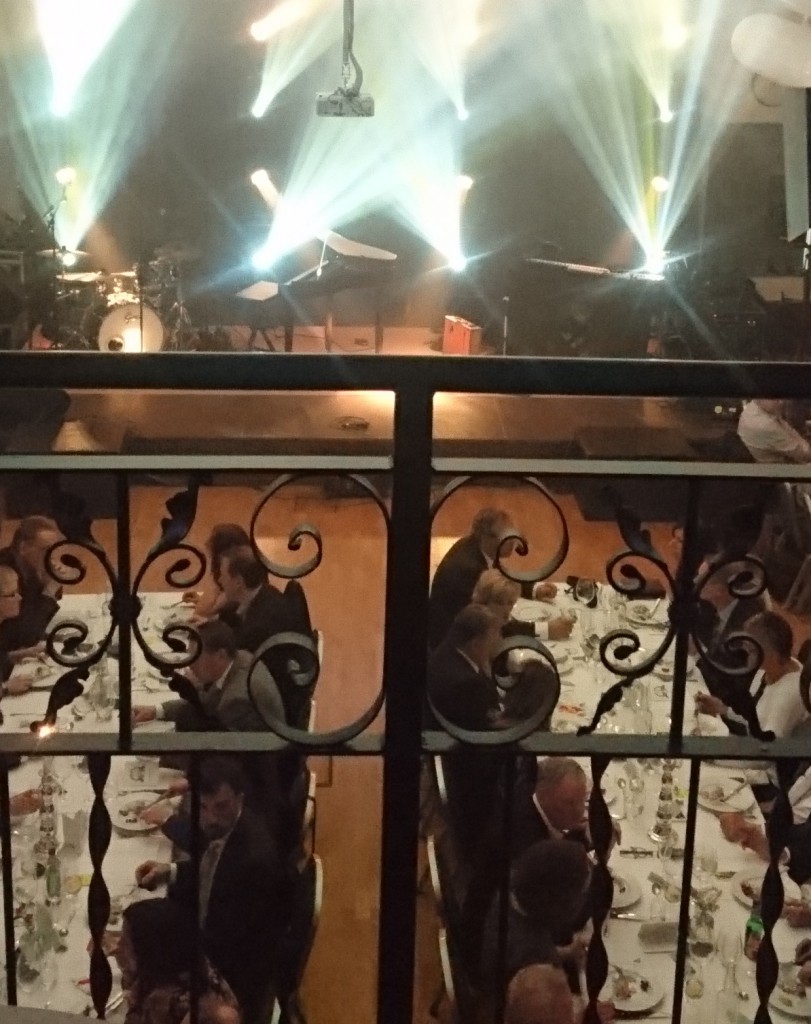 Stefan & Kim in Dublin!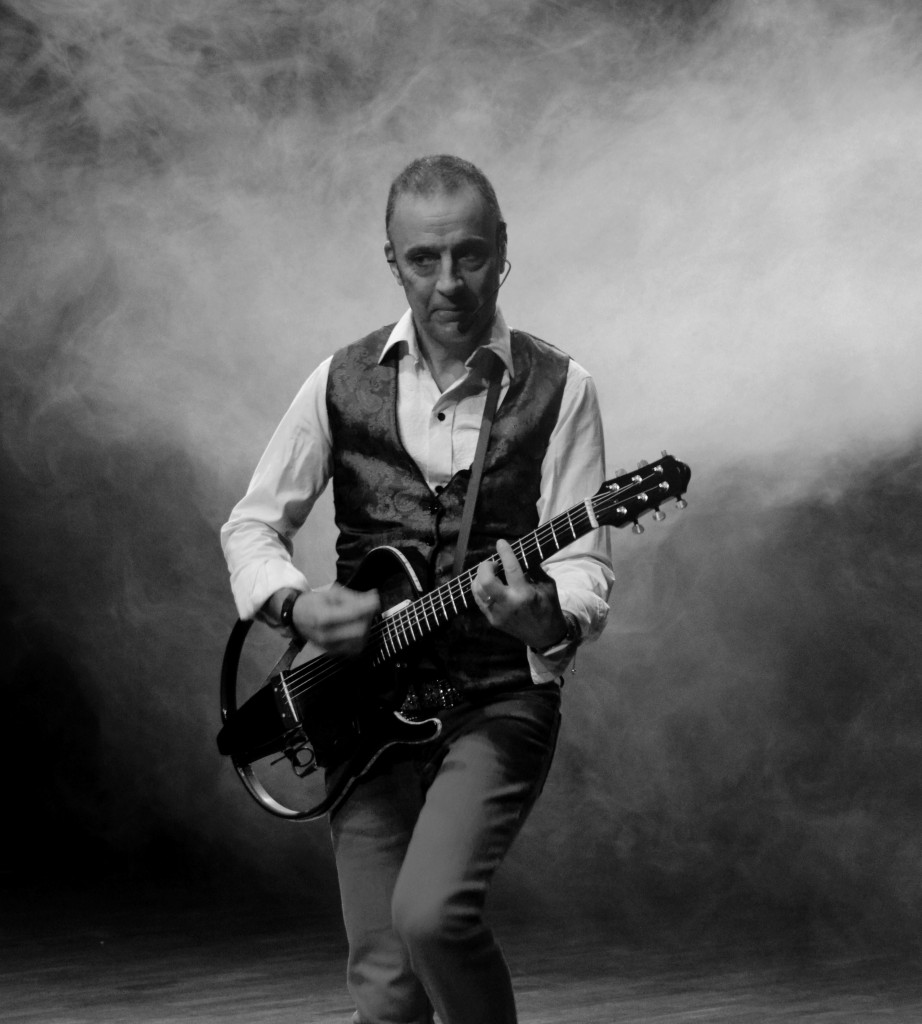 Stefan & Kim in Oslo!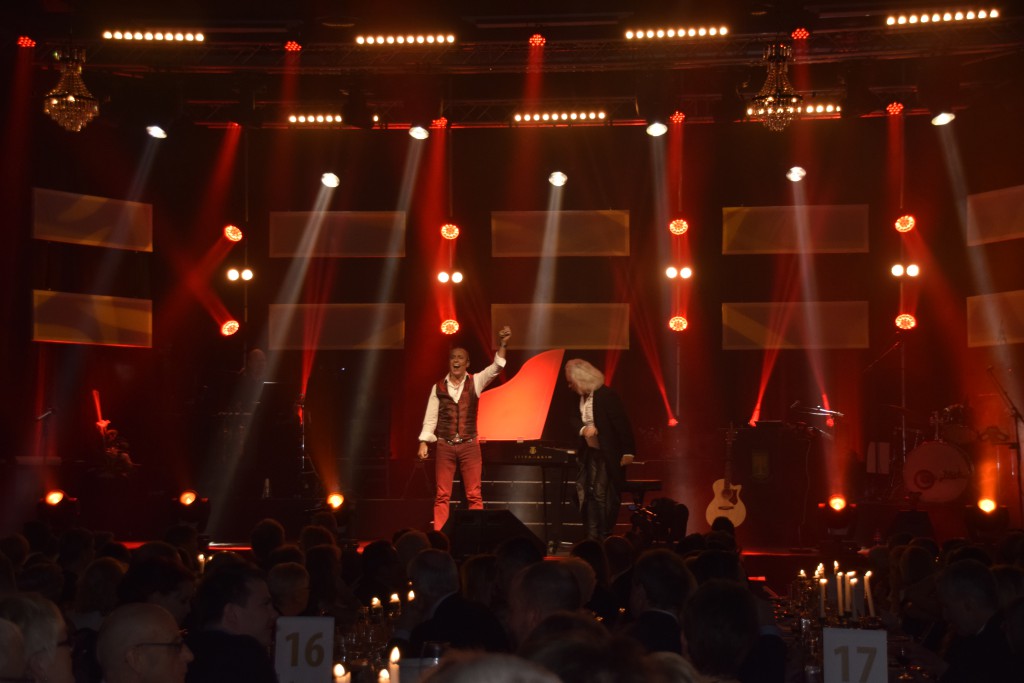 Kim, right in the middle of the crowd!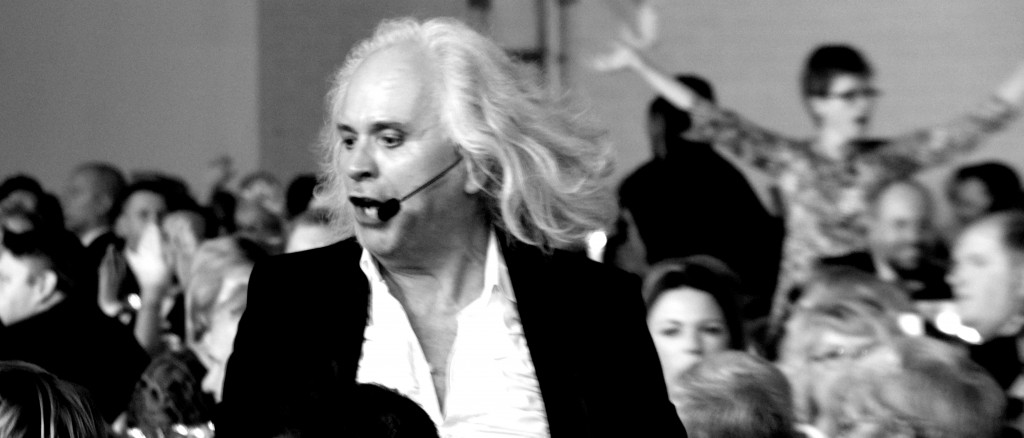 Close-up magic!
Last check before doors at The Palladium March the 9th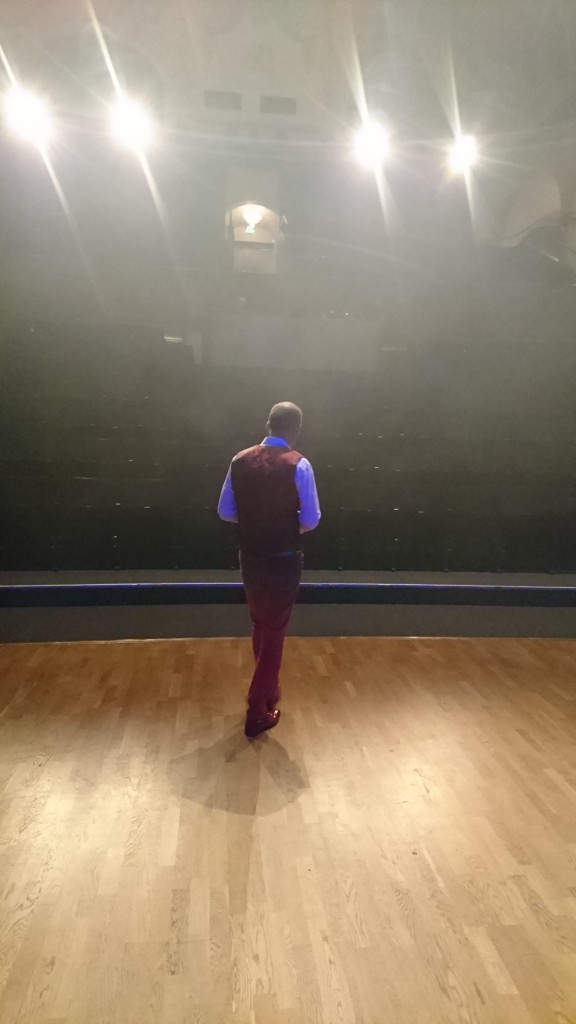 Concert!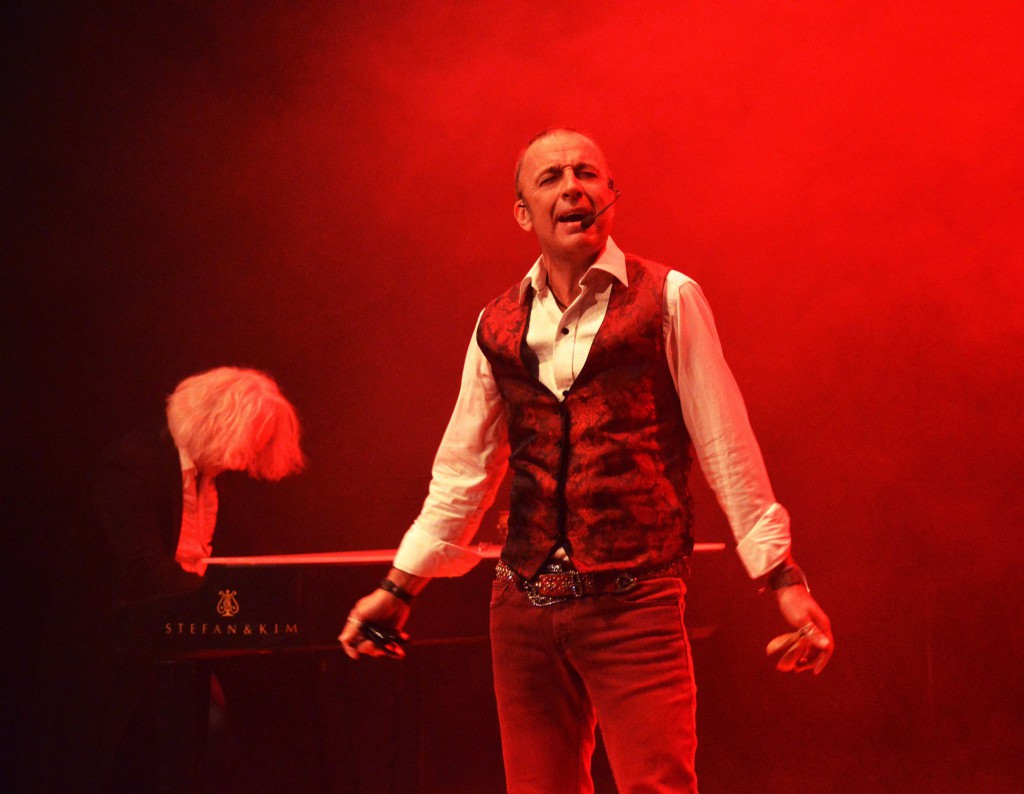 "With an eclectic blend of guitar, keyboard and saxophone we were introduced to completely new renditions of classic pop songs, from 'Smooth Criminal' to 'All By Myself', ending with the audience singing along in unison – what better way to demonstrate the hall's unique acoustic abilities."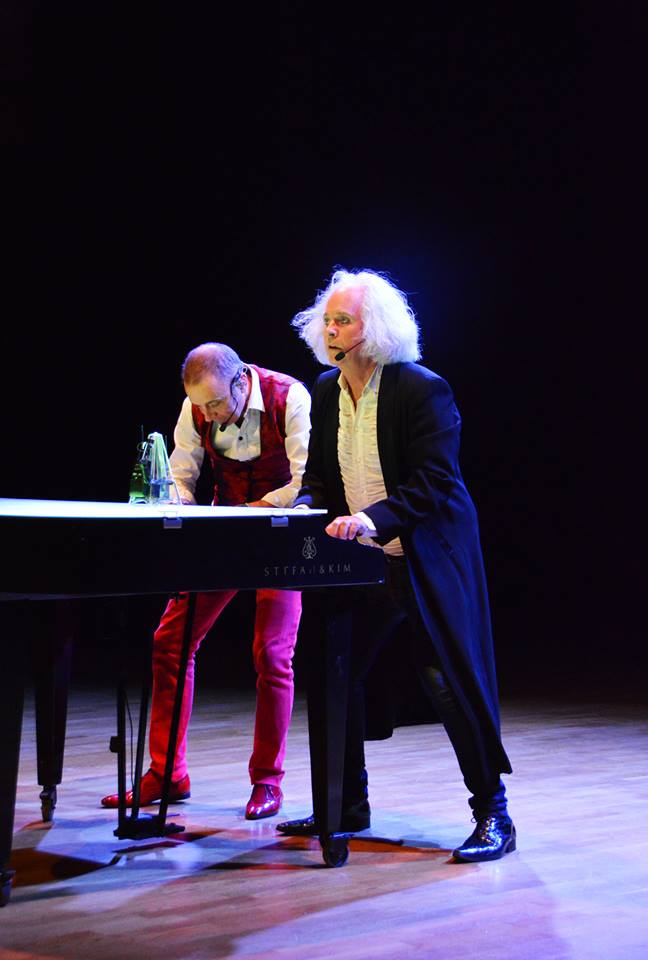 En härlig gala, tillsammans med Hasse Bronten, Jessica Andersson, Lasse Kroner o S&K
Smakbitar av 2015!
Alla dessa underbara events både i Sverige o utomlands! Seychellerna, Spanien, Irland, Tyskland osv, och naturligtvis dom nordiska länderna. T.ex det stora eventet i Finland våren 2015. Förfrågan var "En historisk, musikalisk resa genom 160 år, på ett humoristiskt sätt". Så här blev det:
Wagner, The ride of the Valkyries, written in 1855
Bizet, The Toreador-aria, 1875
Alebeniz, Asturias, 1892
Rachmaninov, Piano concert, 2nd movement/All by myself, from 1901. This wonderful piece of classical music, was as You all know, stolen, in 1970 when it became the big hit, All by myself.
Puccini; Nessun Dorma, 1926
Orange Blosson Special from 1938
Folson prison blues, 1957
Your song by Elton John, 1970
Can You feel the love tonight, 1994
Jai Ho from Slumdog millionar, 2008
And in the end we gave the audience a medley with short melodies from 160 years
Brahms, Ungersk Dance nr 5, 1860
Strauss, An der schönen blauen Donau, 1867
Black eyed peas, I gotta feelng, 2013
Wake me up by Avicii, 2014
Barcelonagigget i Mars! Vi skapade 2 nya nummer tillsammans med företaget. Ledningsgruppen var uppe och framförde ett kul nummer på den kända "Barcelona". Allt avslutades med att 25 st värdinnor gav järnet med oss på scenen och publiken jublade.
+ alla dessa konserter, T.ex den härliga konserten i ett fullsatt Kristianstad konserthus .
+ Krogshower. T.ex på Slagthuset i Malmö och ett gäng shower i Eksjö i dom småländska skogarna.
+ Galor. På GöteborgsOperan i början av Juni var riktigt festlig. Och Idrottsgalan i Eslöv blev också toppen! Osv osv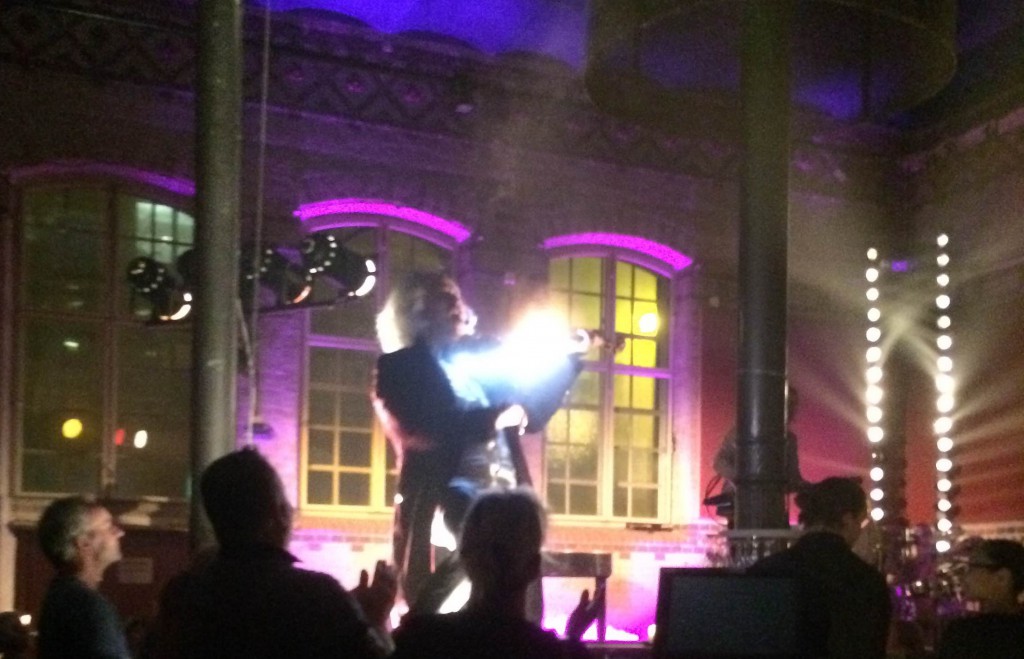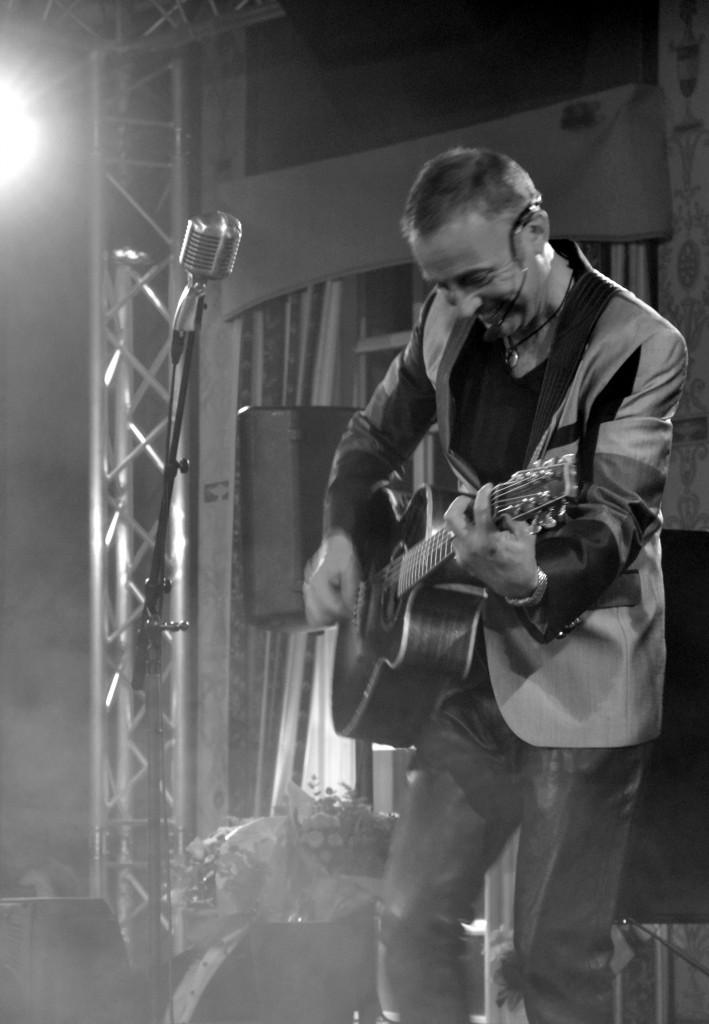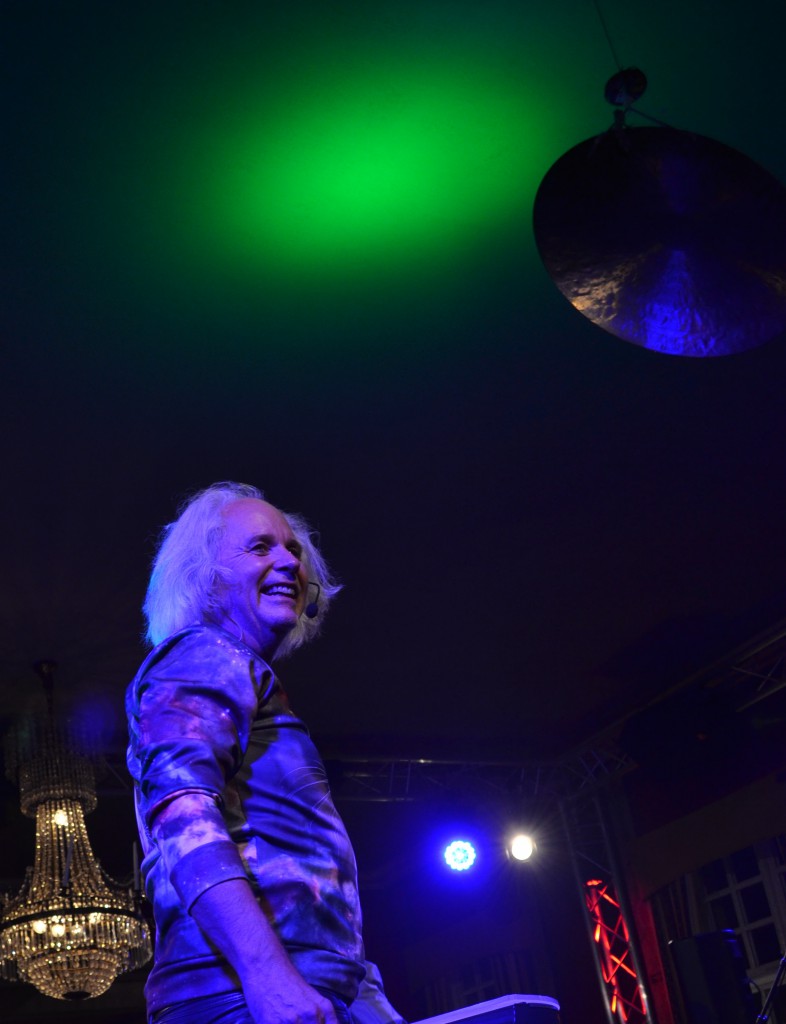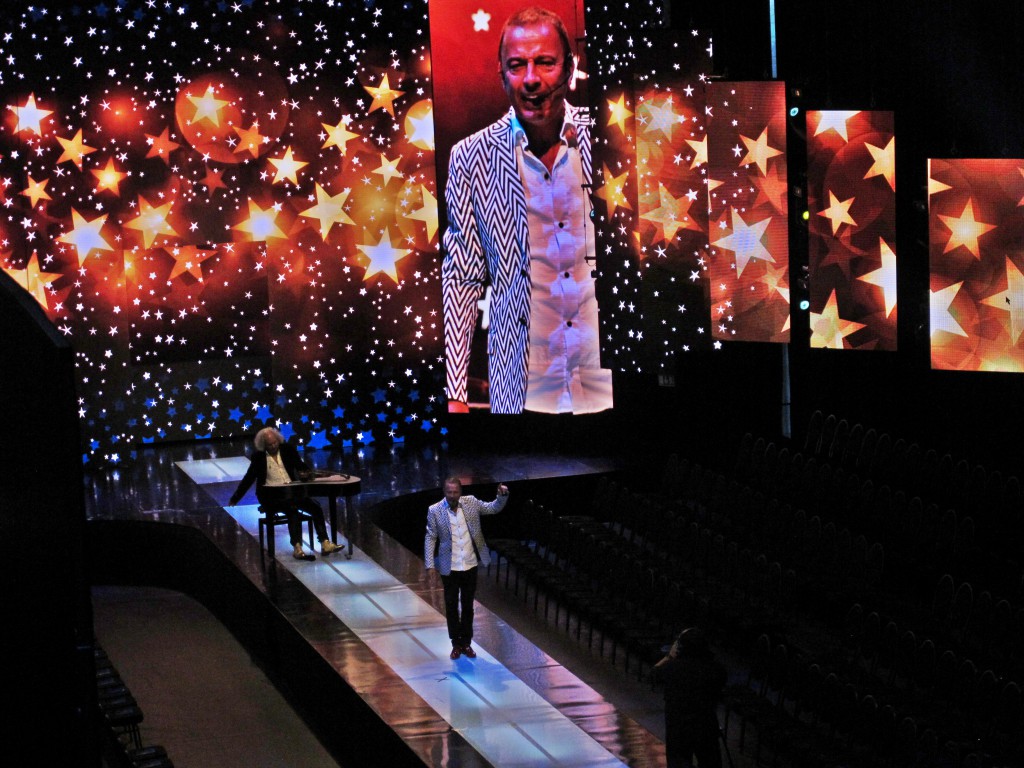 Ett litet slott i DK var stället denna kväll!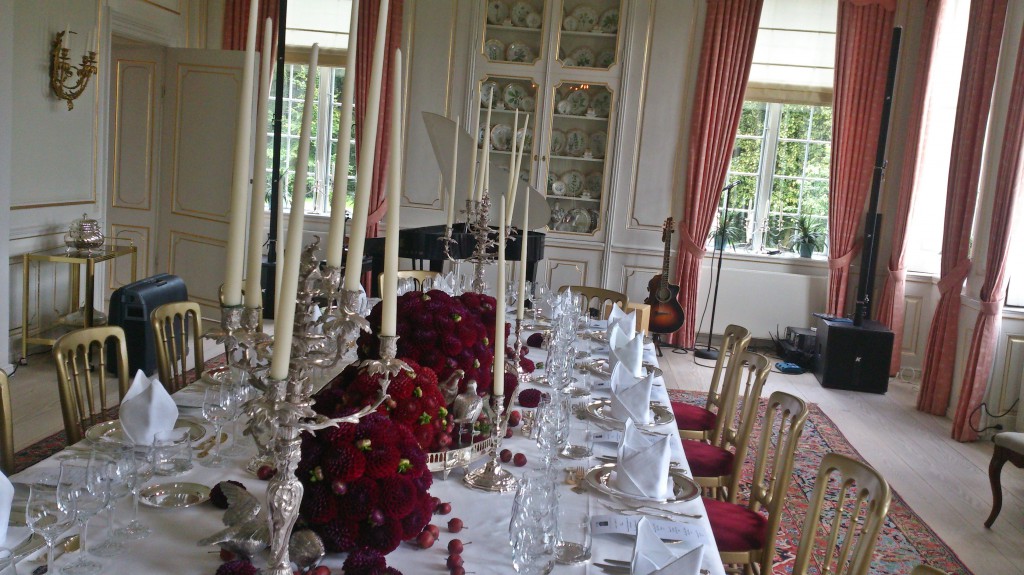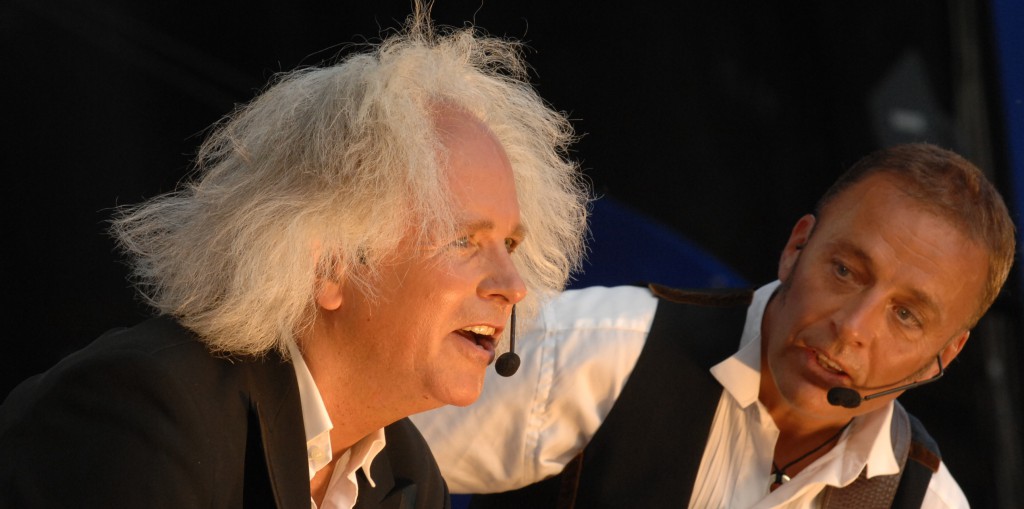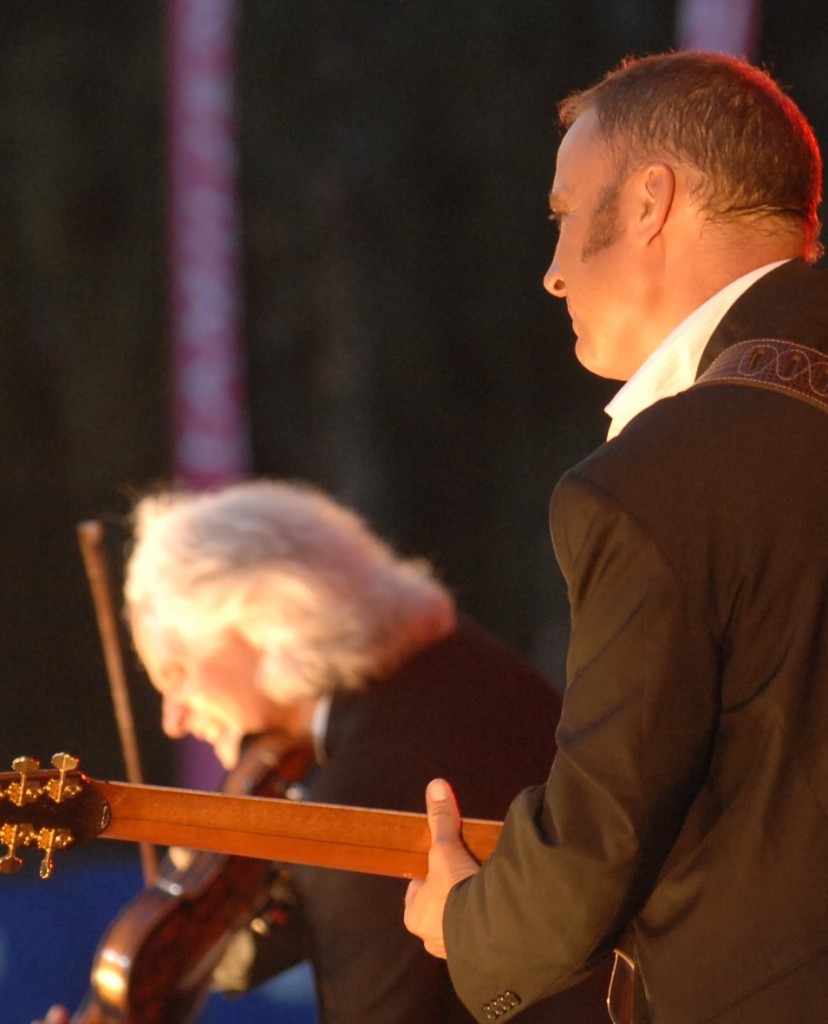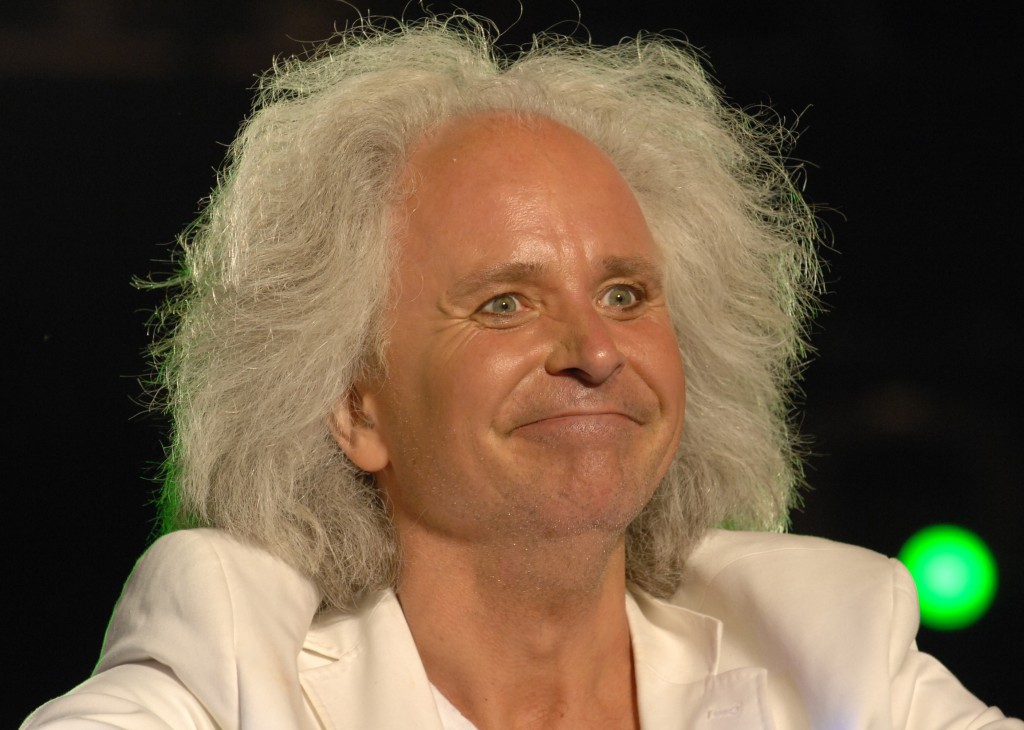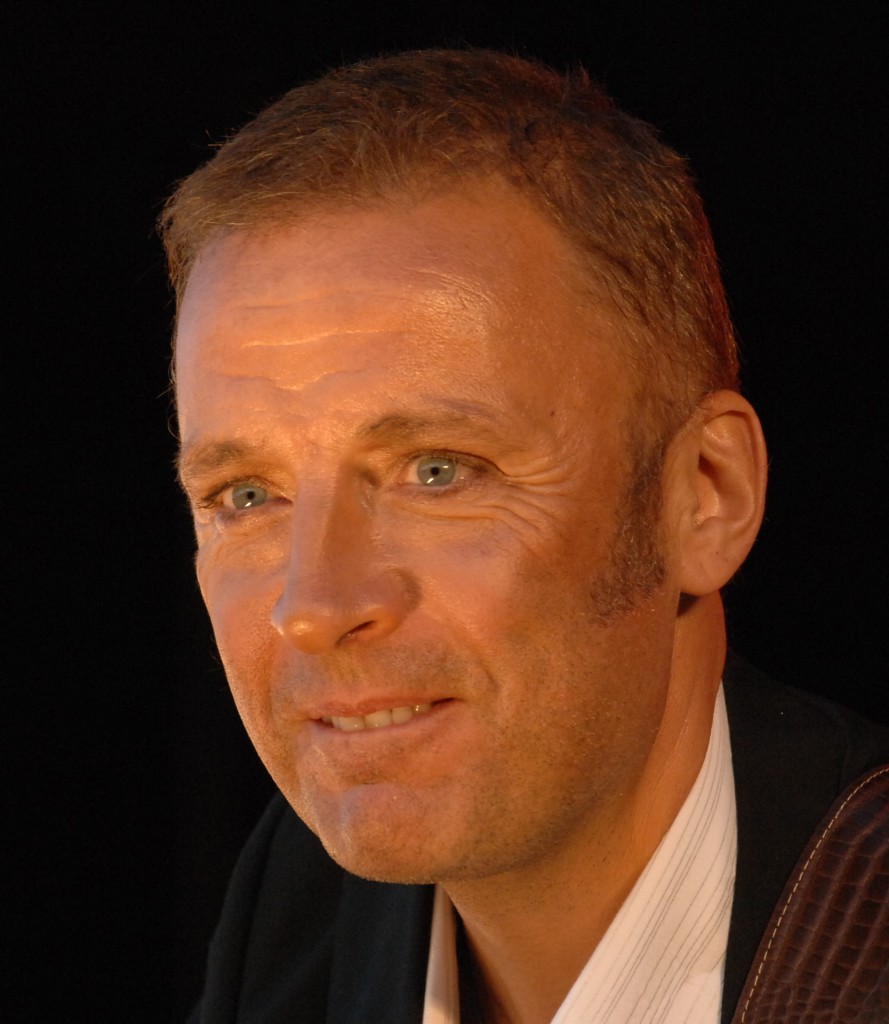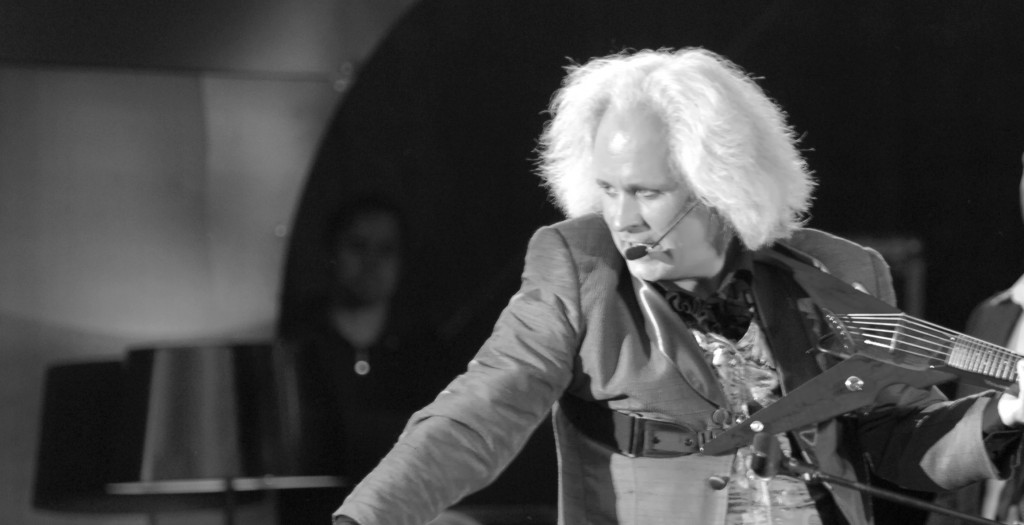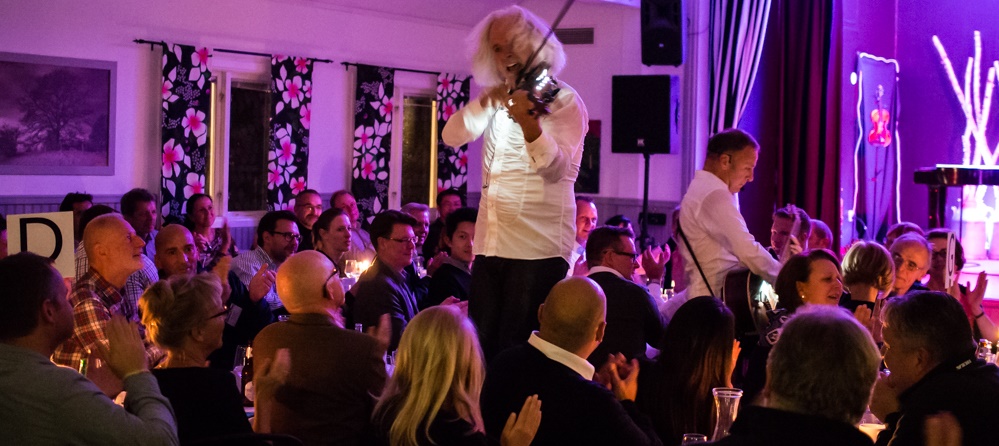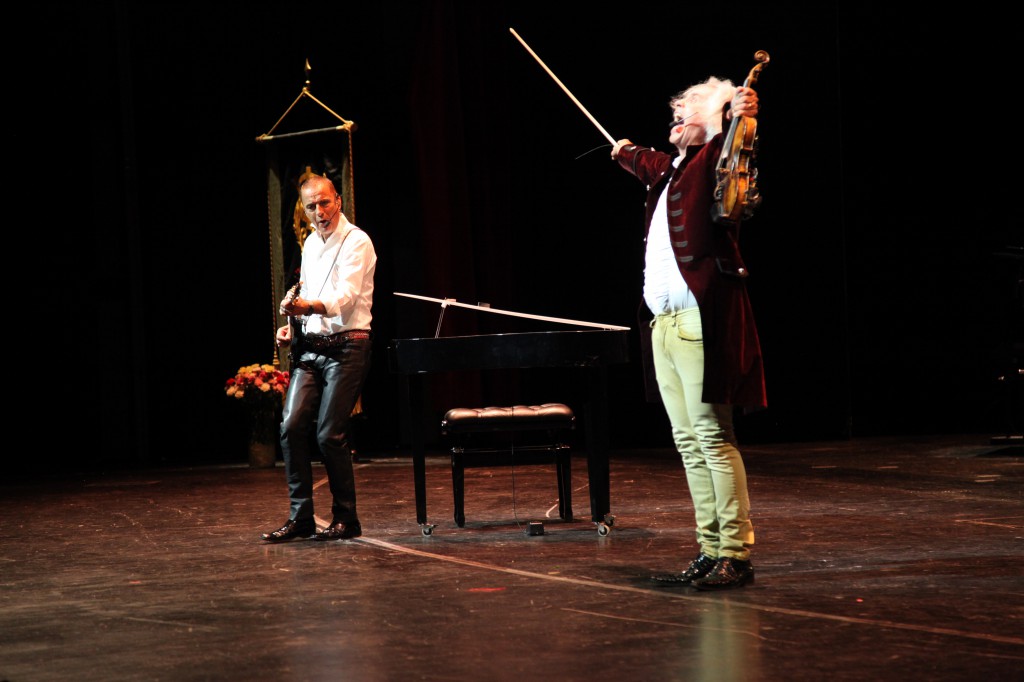 Photosession in the Seychelles! I poolen!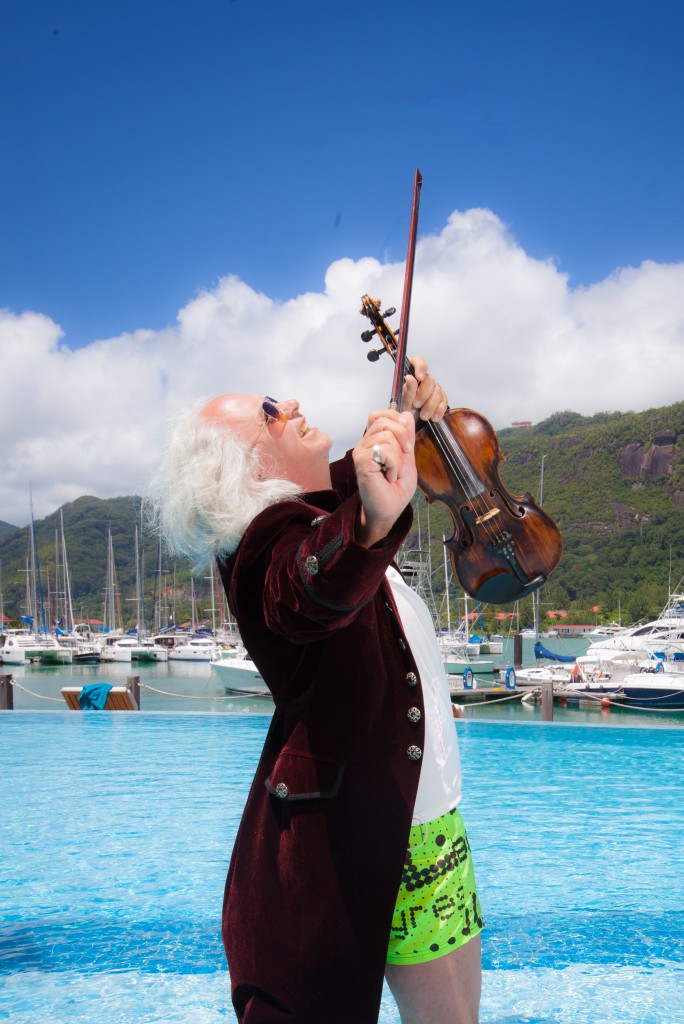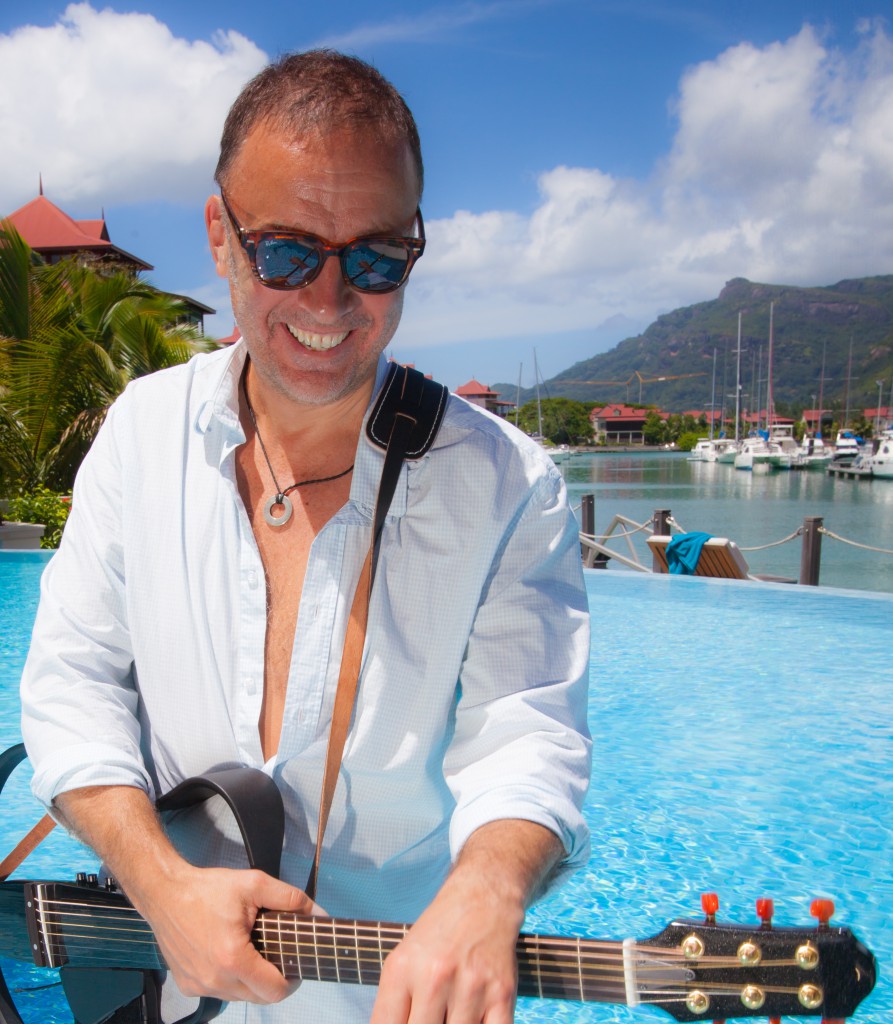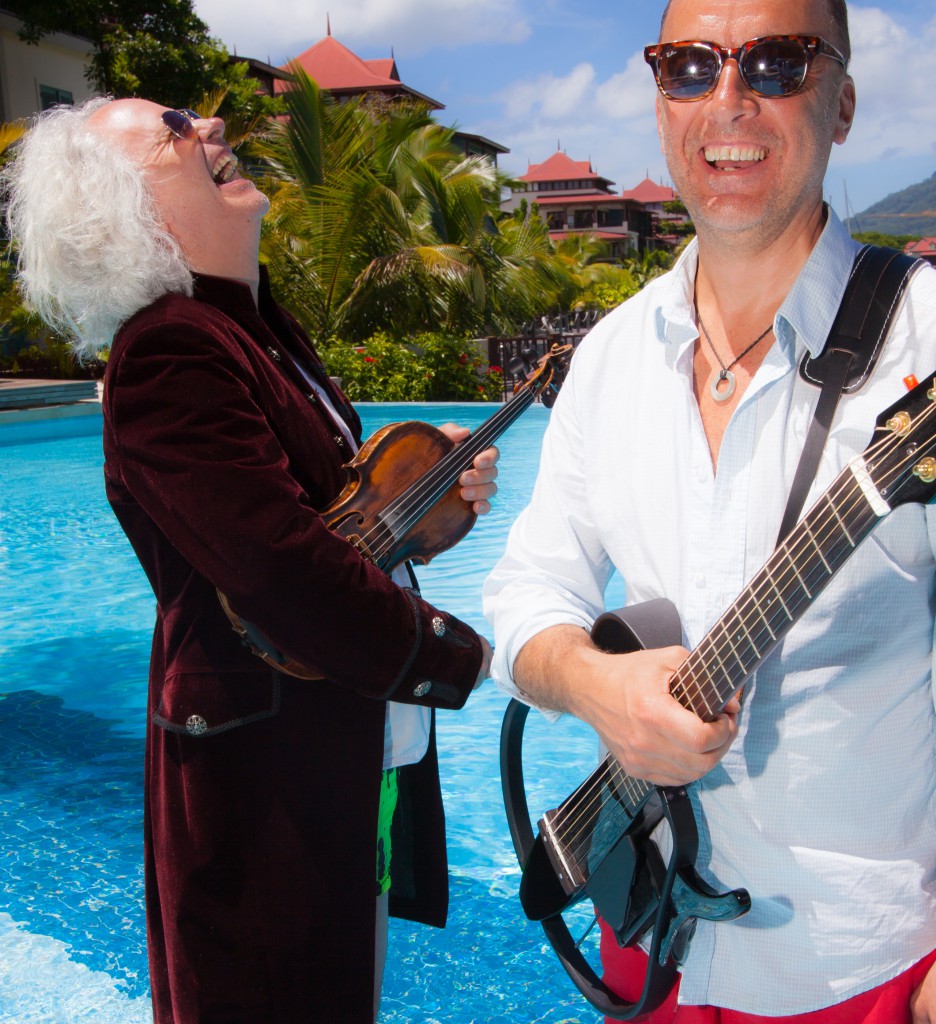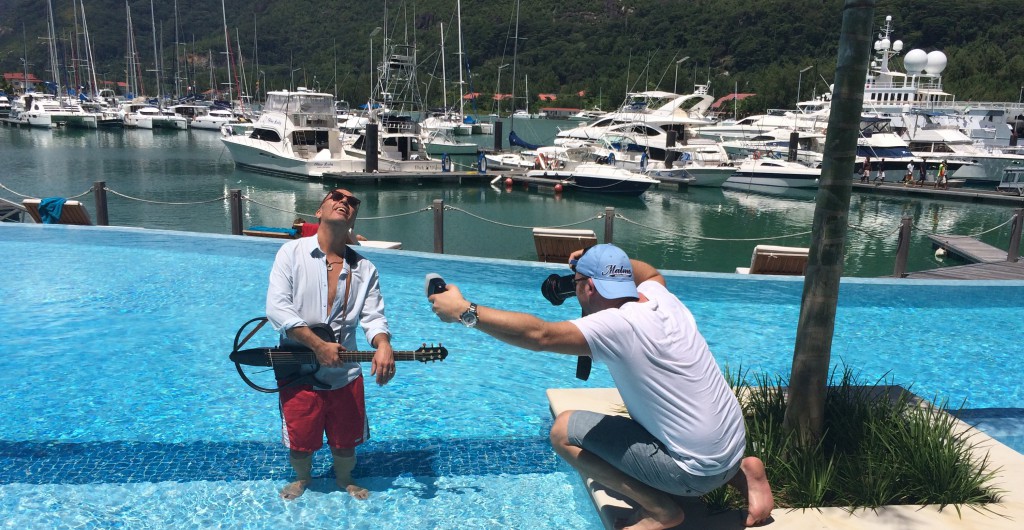 Dublin!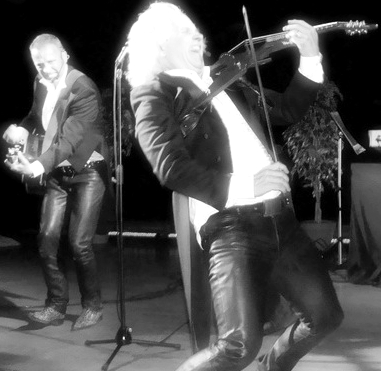 Höjdpunkter 2014!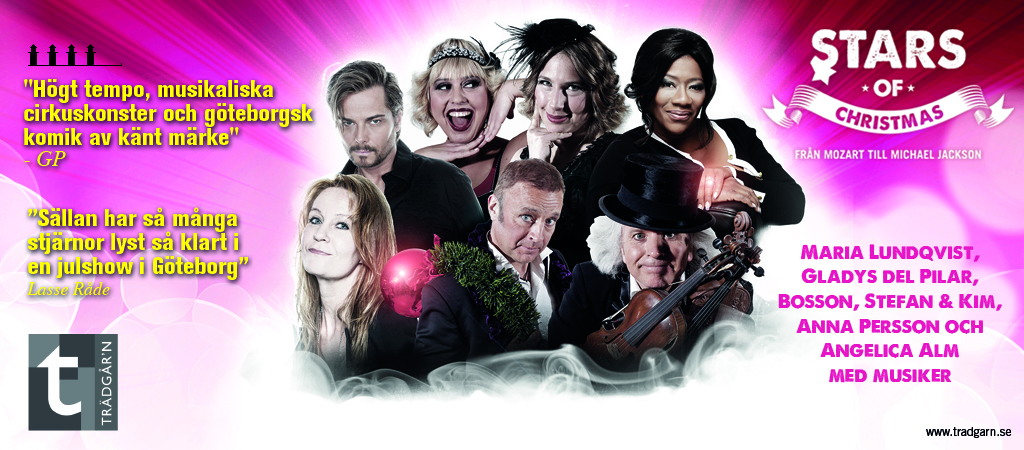 ¨¨¨¨¨¨¨¨¨¨¨
Volvo Ocean Race! Vilken tävling! Vi uppträdde på slottsruinen på en hög klippa vid invigningen.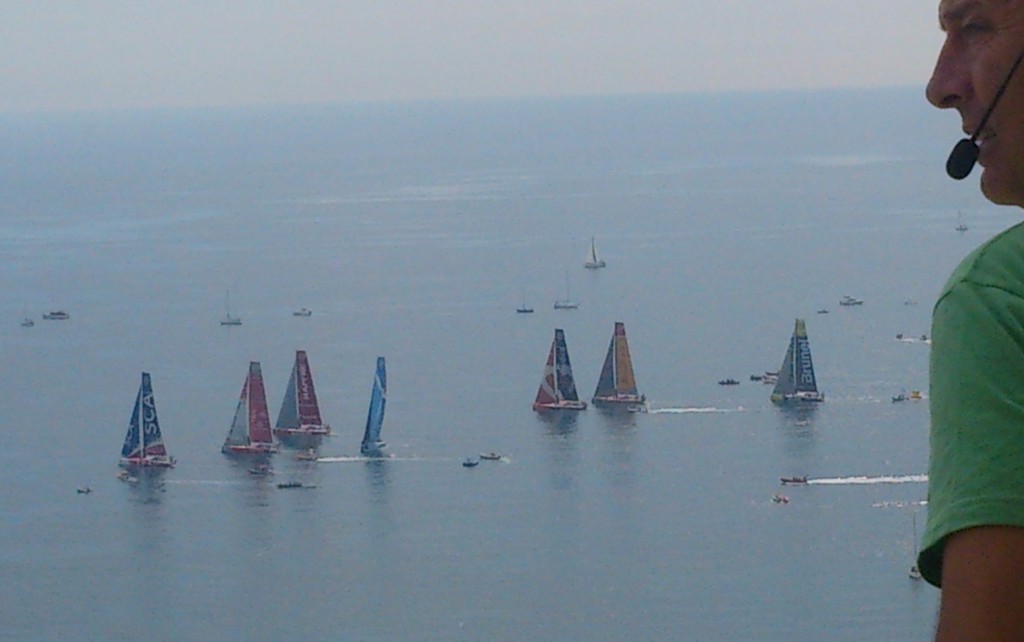 Nalen i Stockholm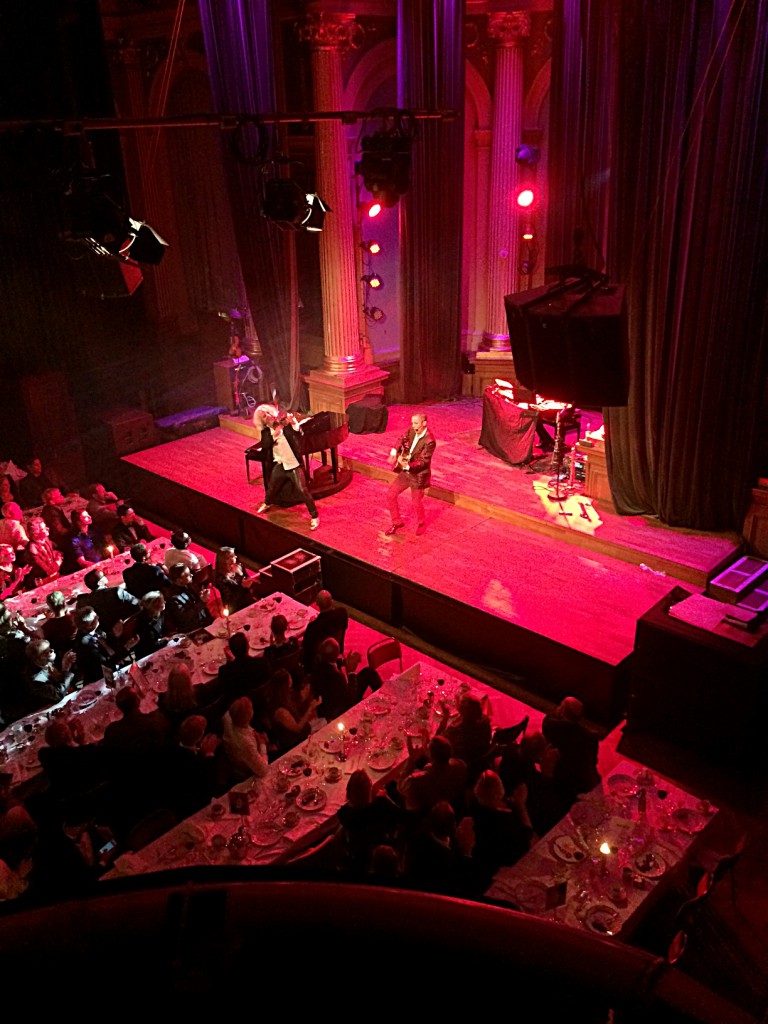 Cph!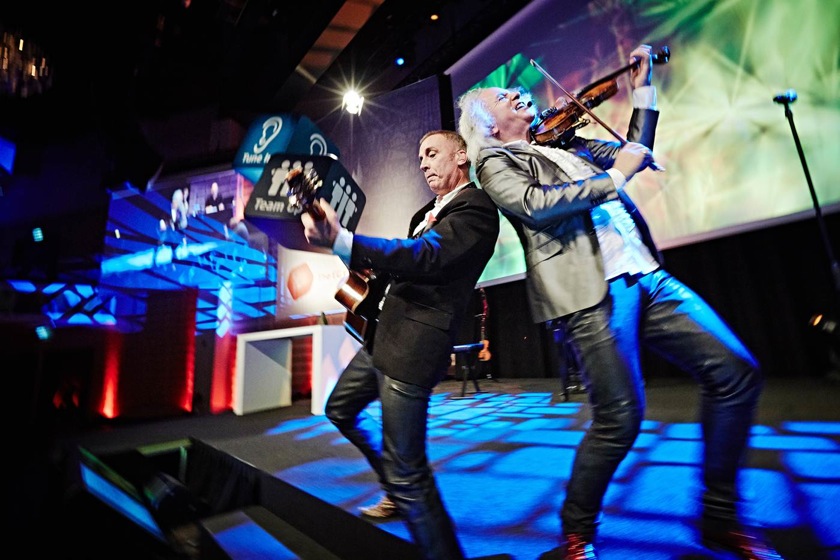 IKEA, International event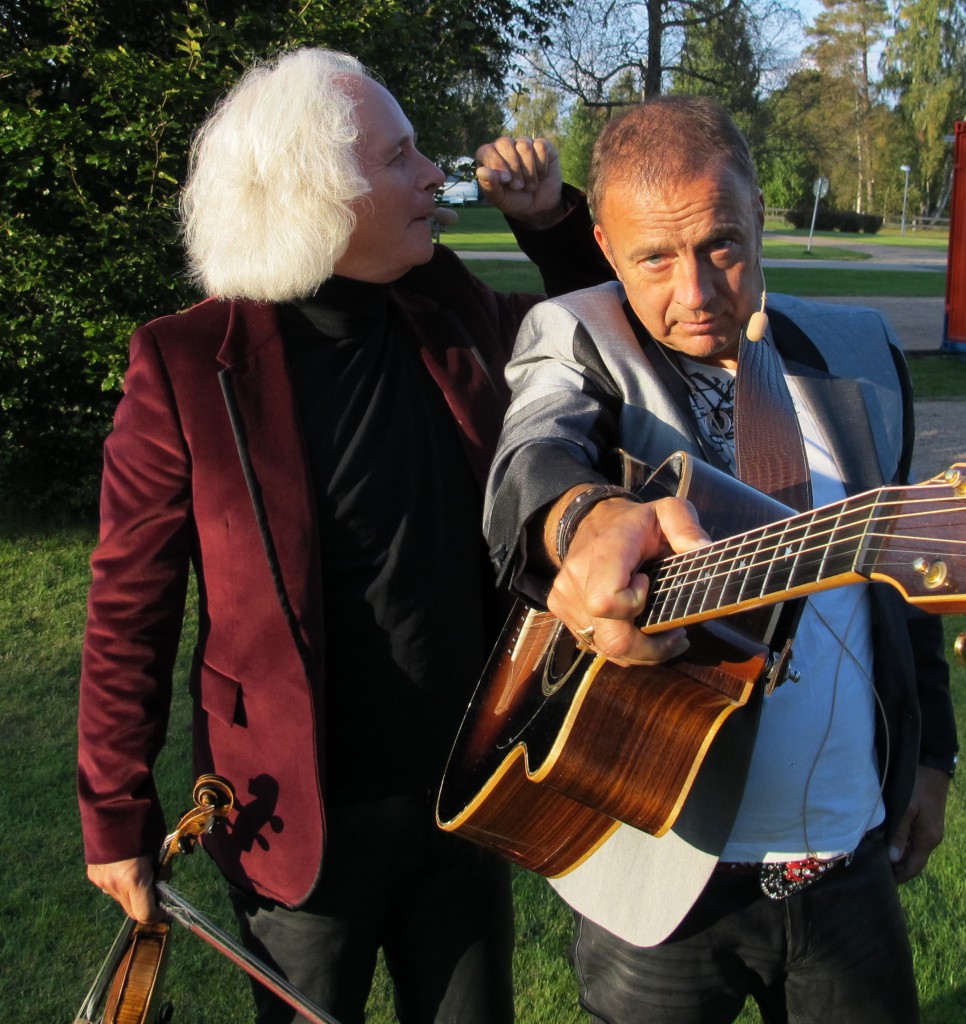 I Augusti var det dax för konsert på Palladium. Malmöfestivalen engagerade oss för detta. Vi fyllde stället och det blev en underbar kväll.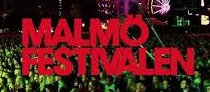 På bild, Mr Frisk, Jesper och Stefan after show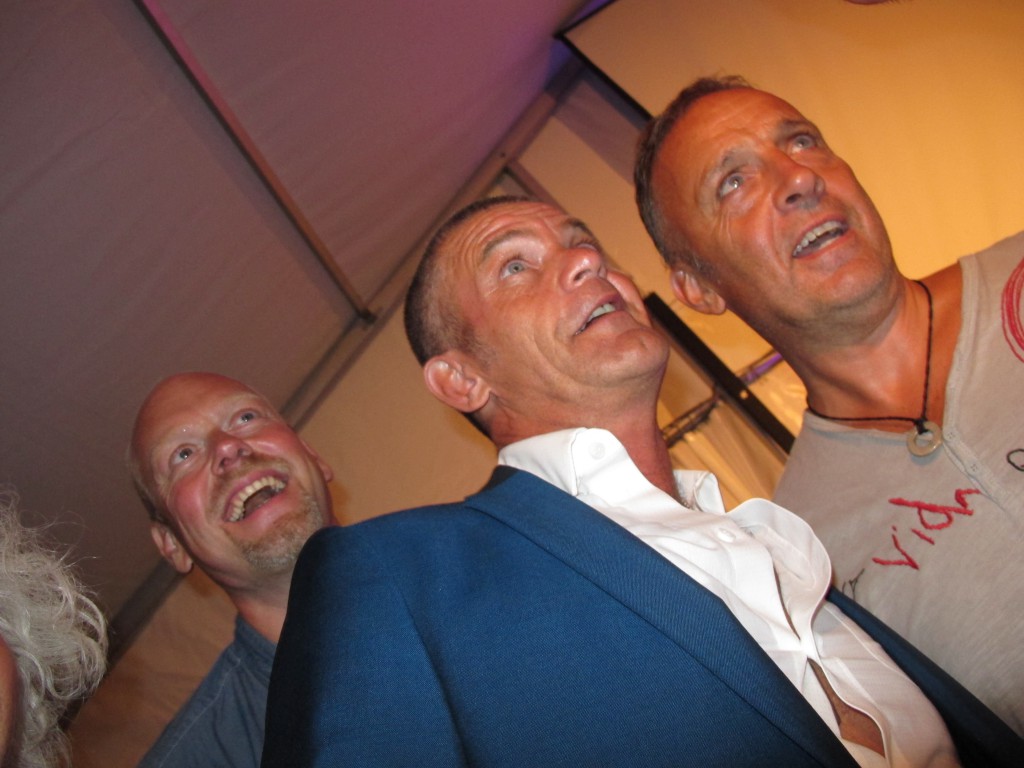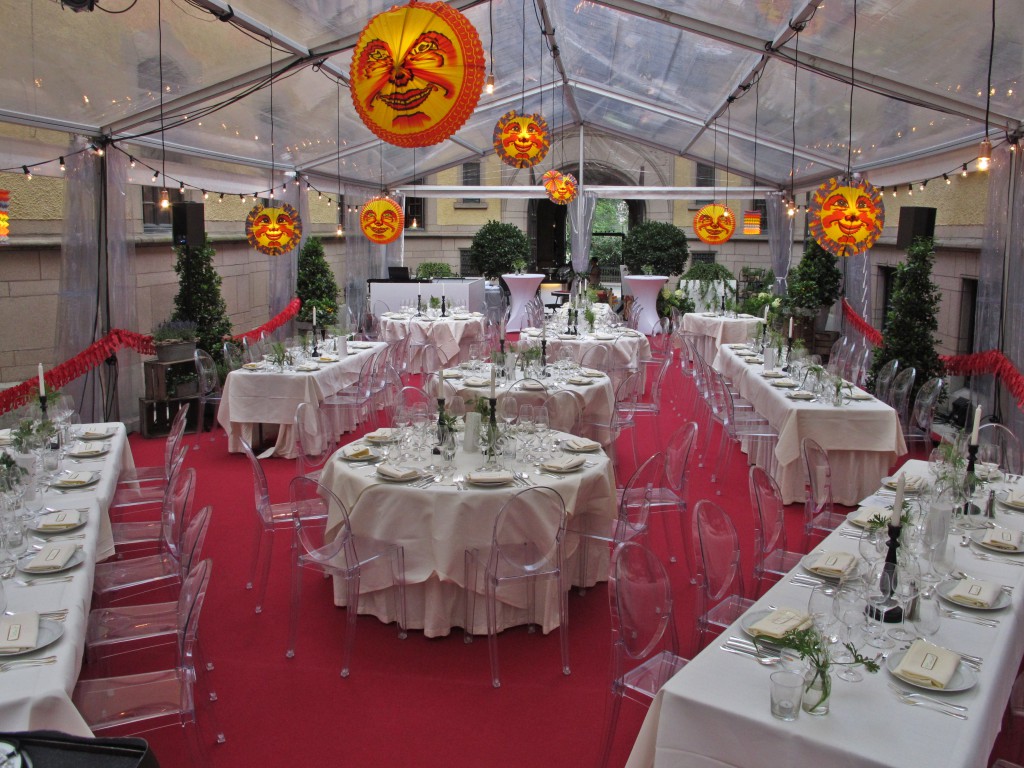 Vila i Köpenhamn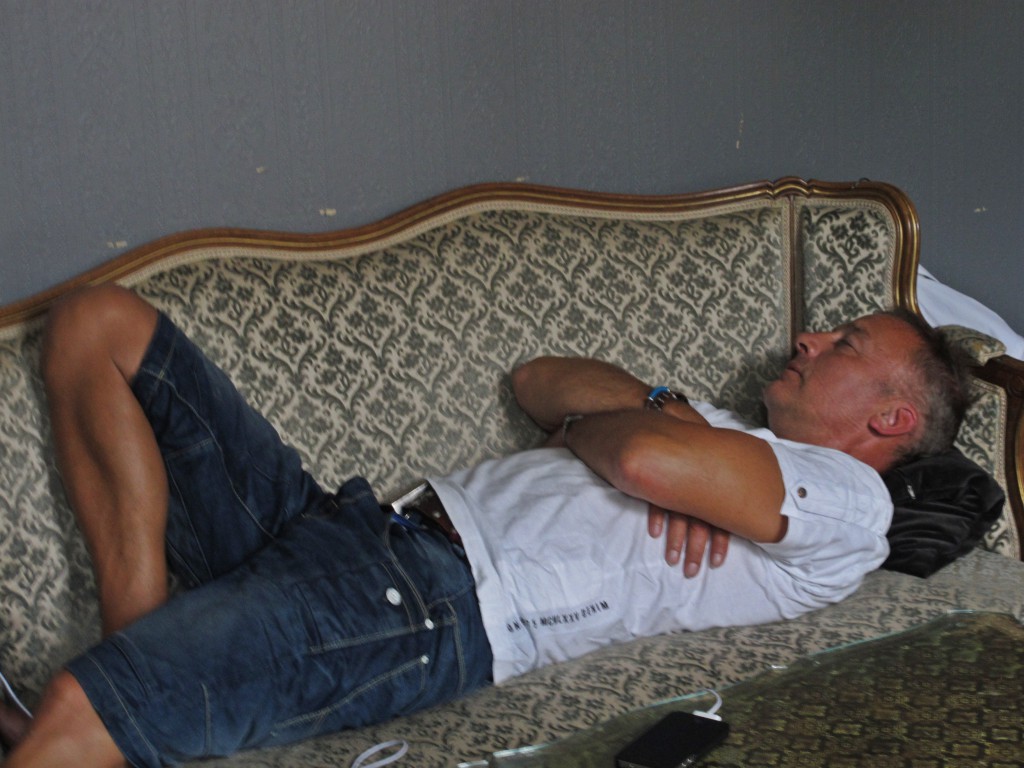 Stefan tog en selfie, och missade sej själv…….nästan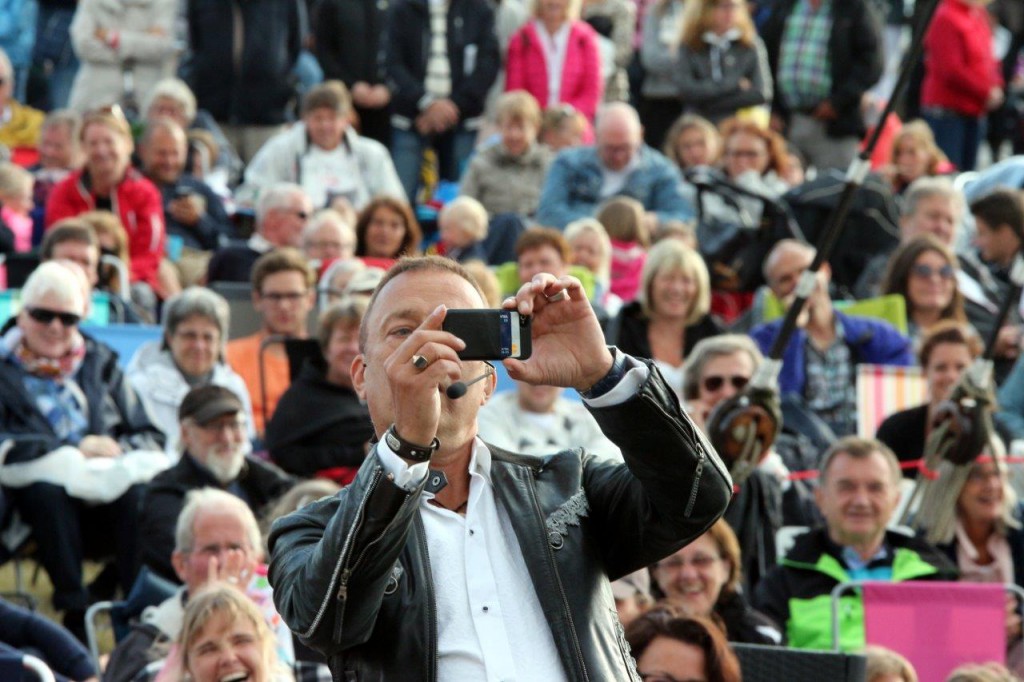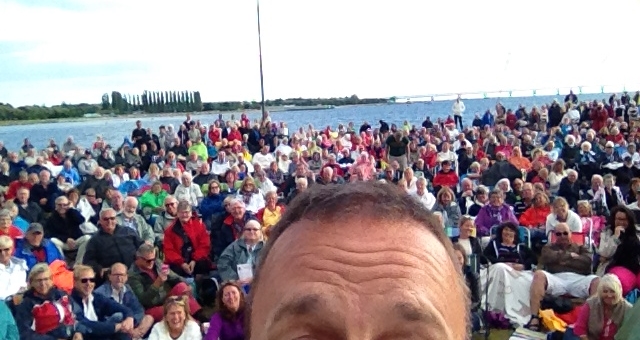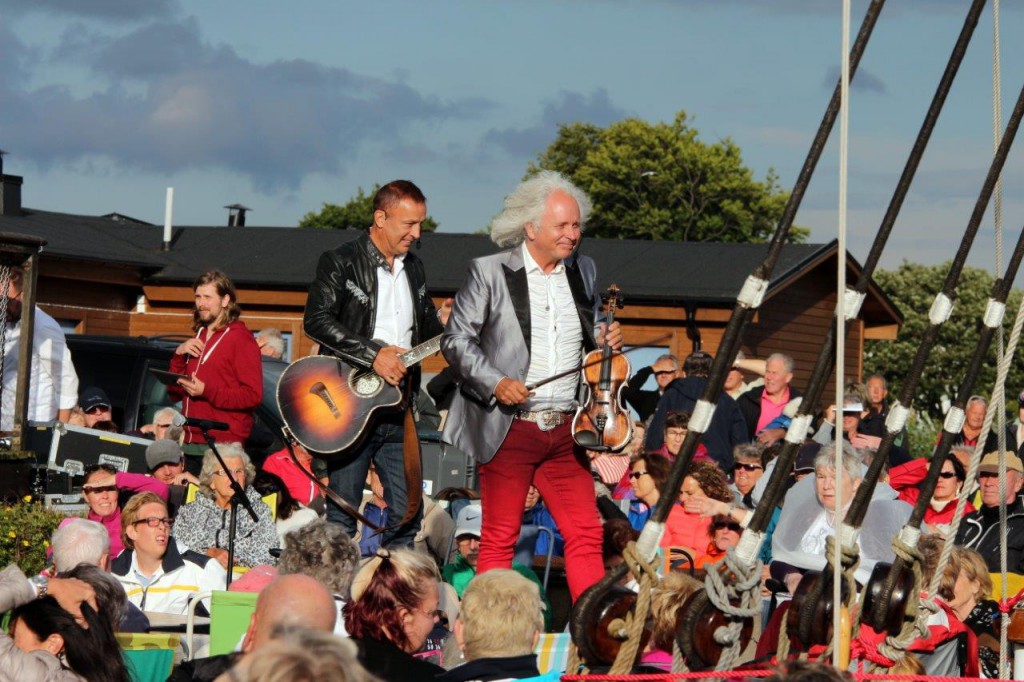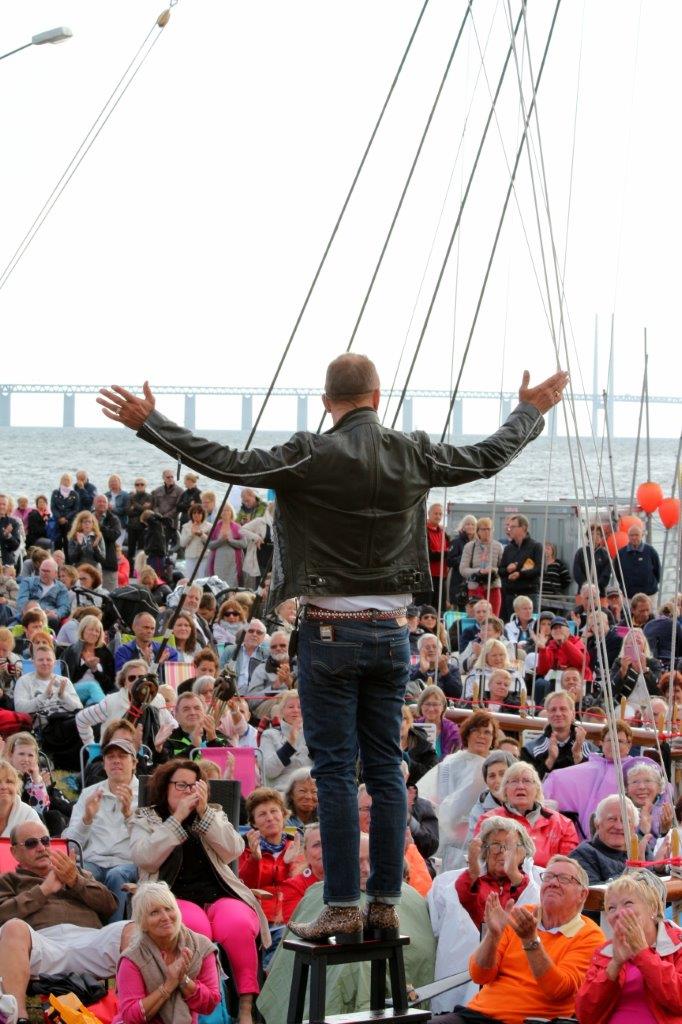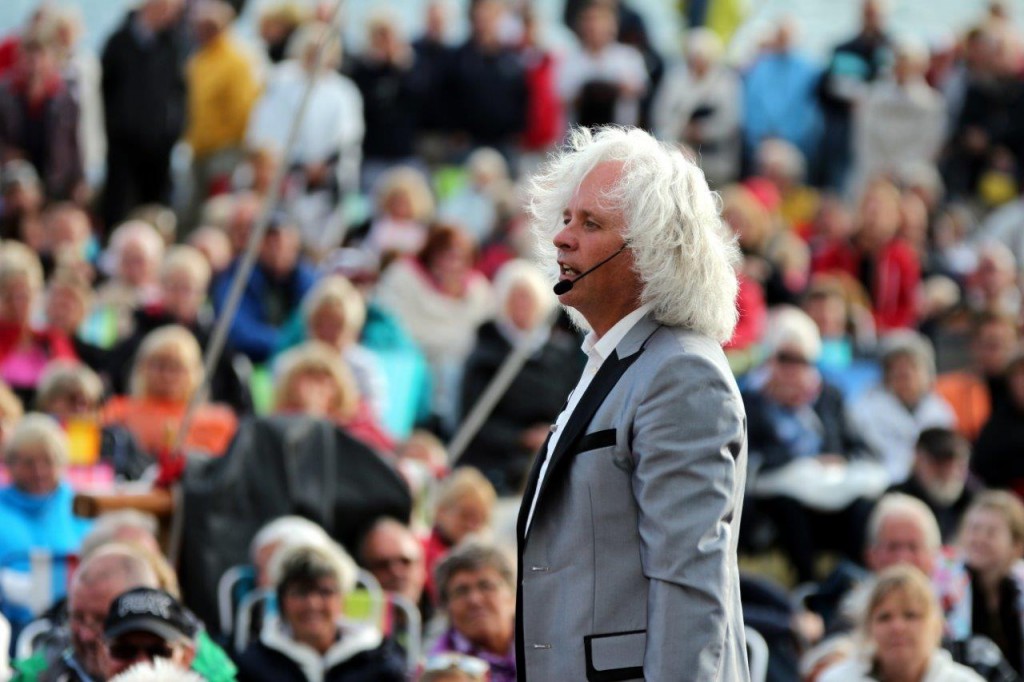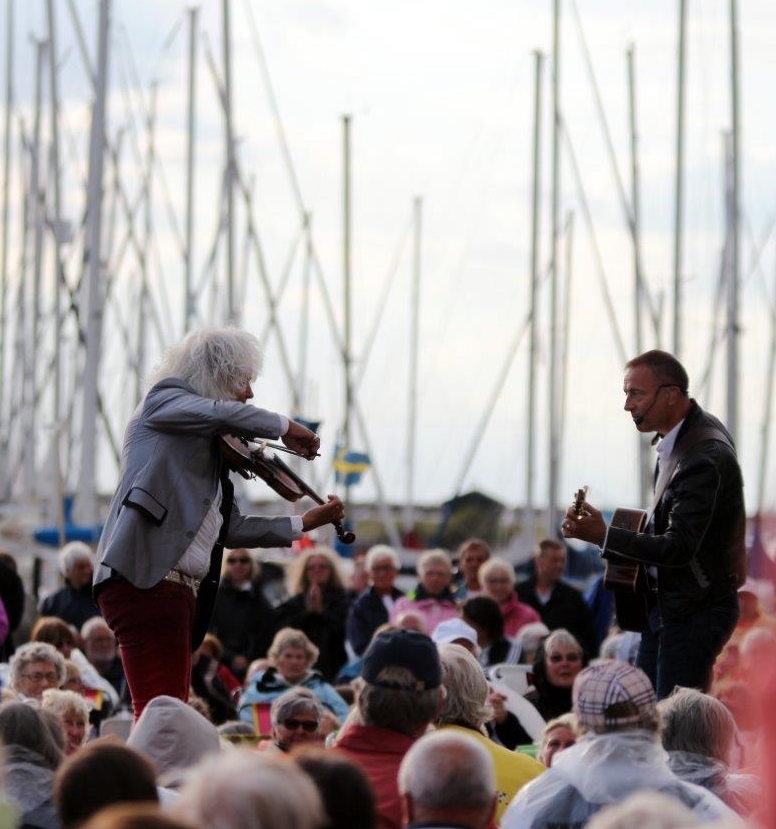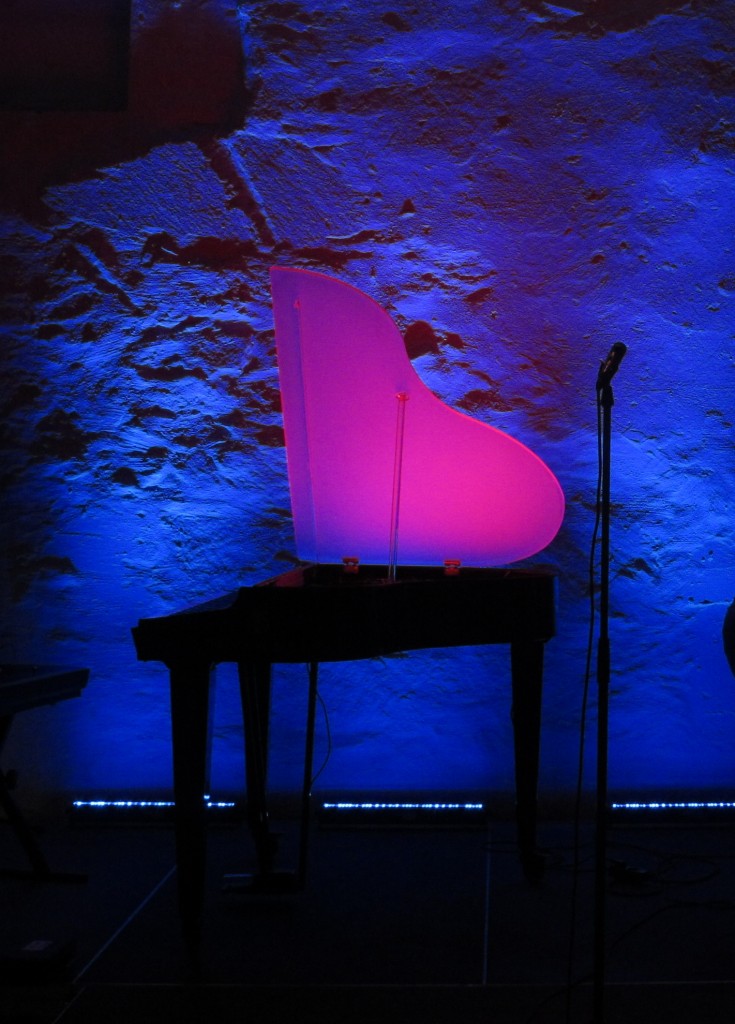 Lund in June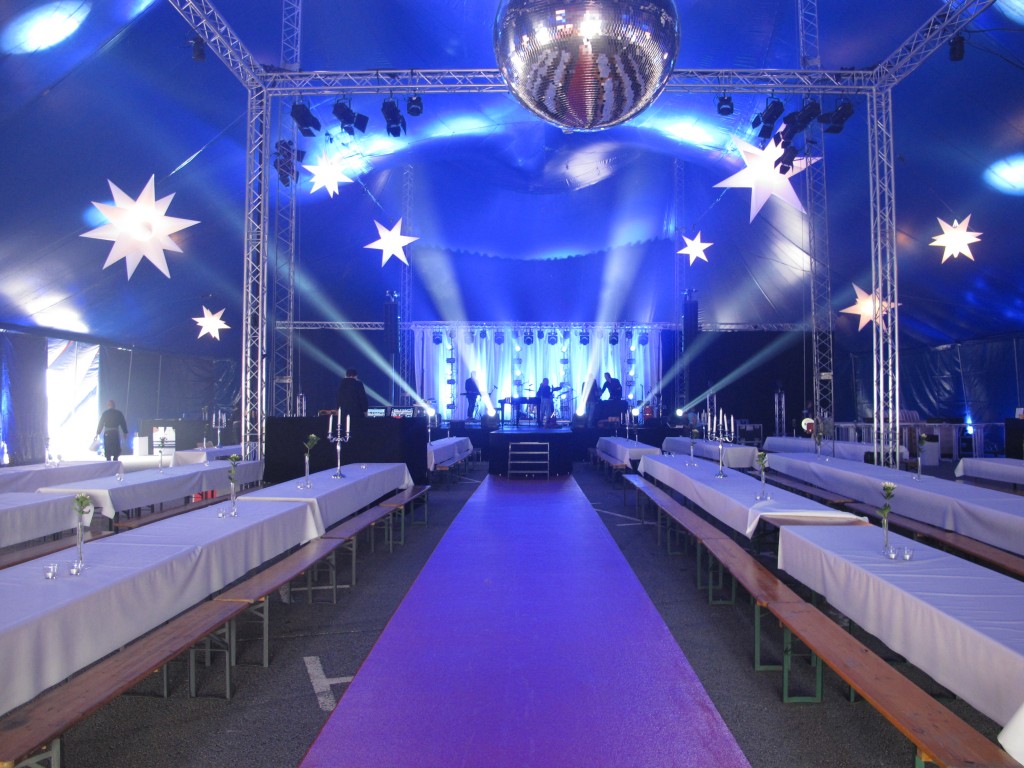 Bali! Top Sales event! En härlig veckas jobb i värmen! Fantastikt, härligt uppstyrt av Ciceron.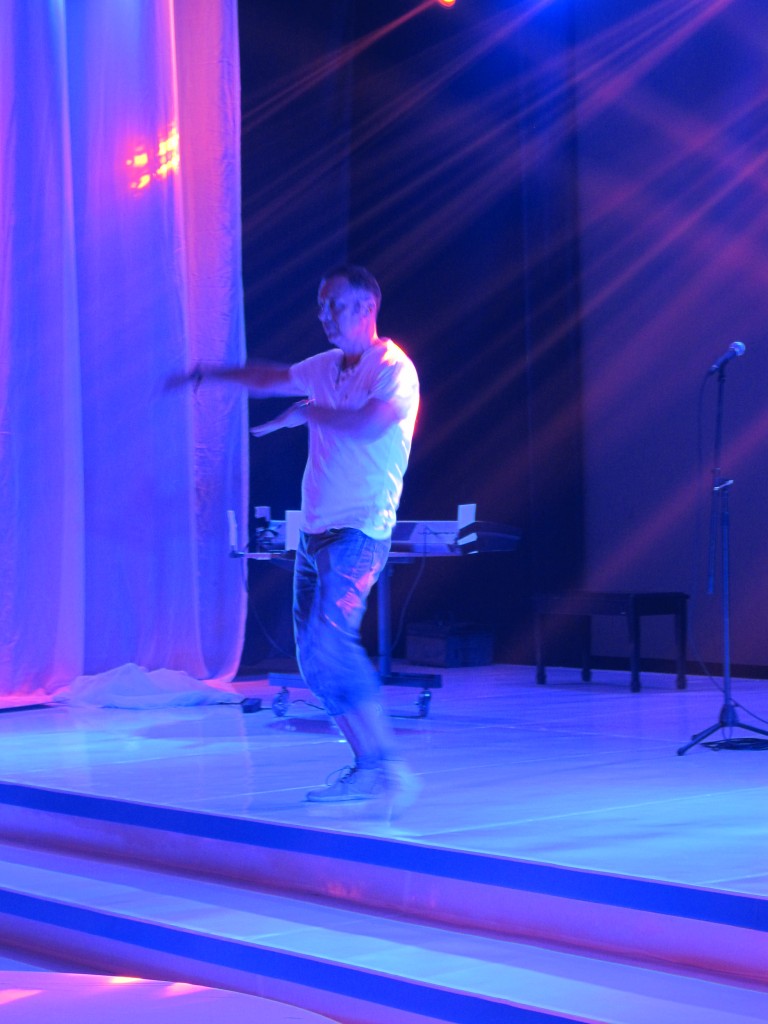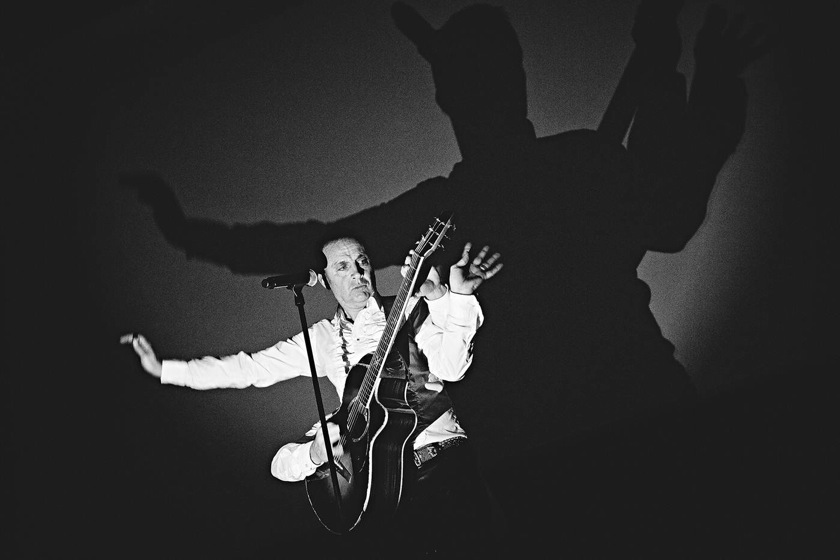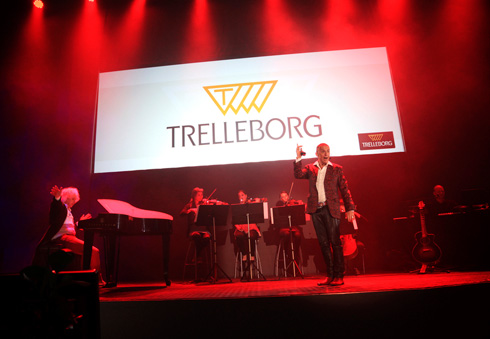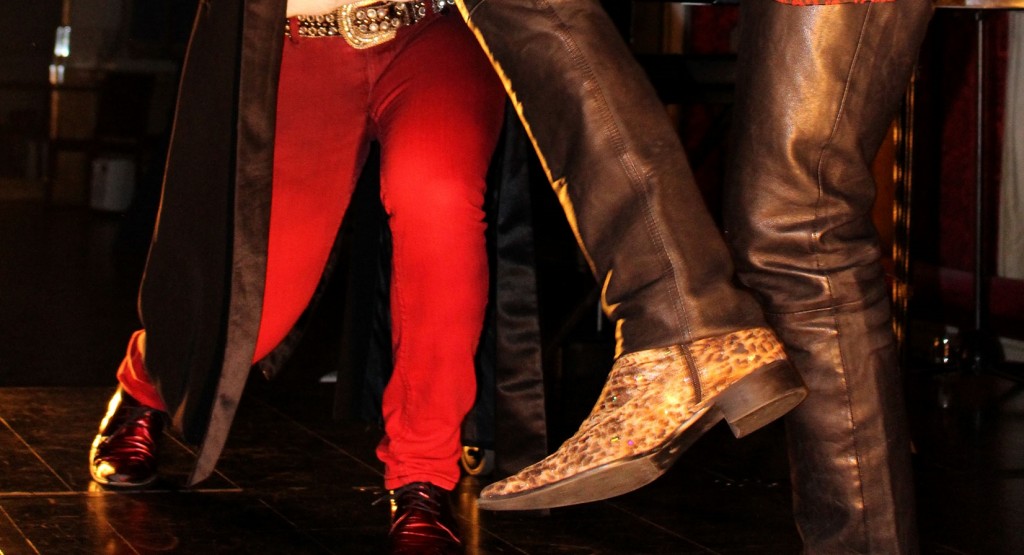 2013!
Naturligtvis Julshowen på Glasklart som vi gjorde med Angelica& Anna och Lunds Dans o Musikal. Här under ser du några bilder från showen som Martin Palmqvist, koreograf tog.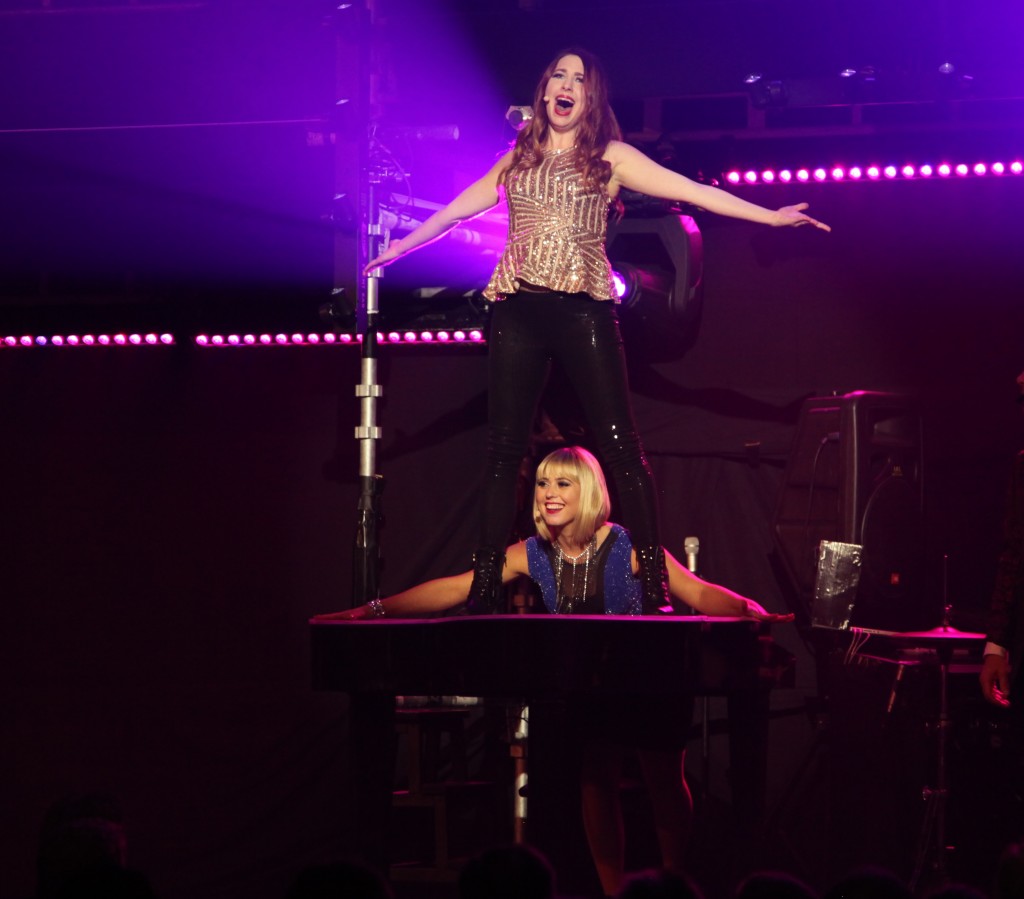 Seattle! Charles Simonyis exklusiva party i Seattle. Mannen bakom Word o Excel! Ett härligt läckert event!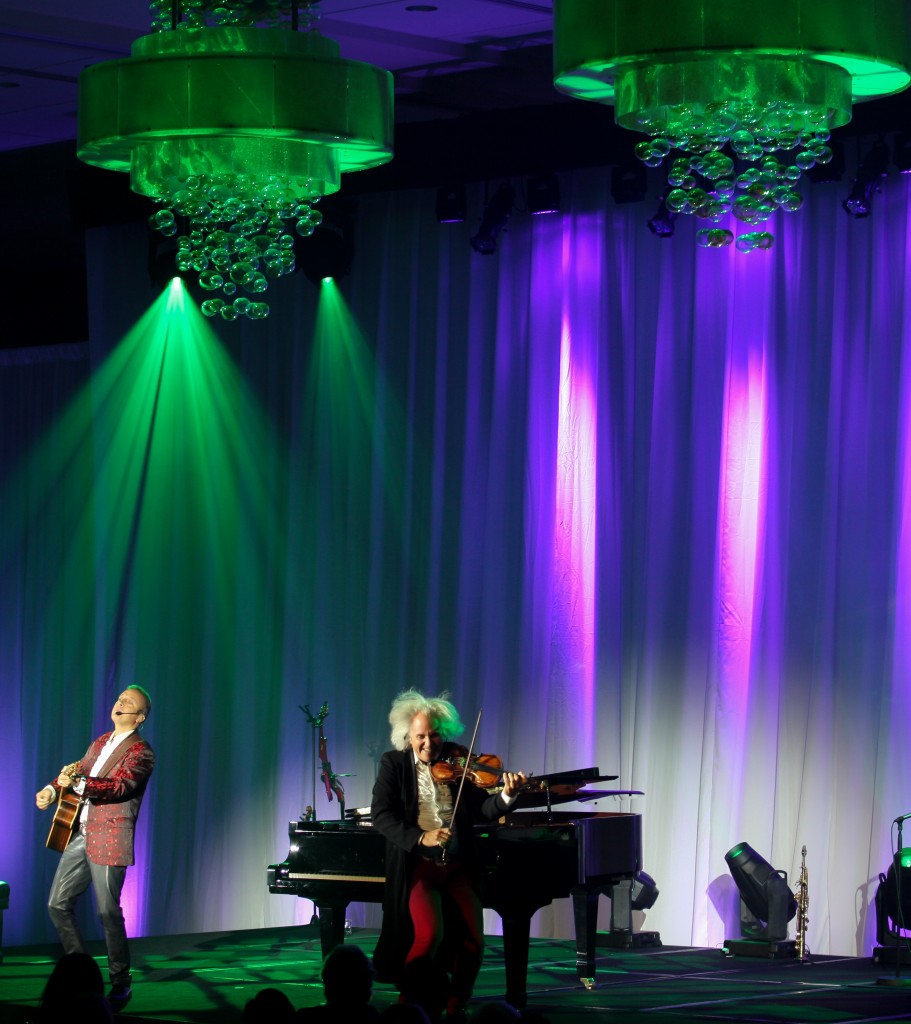 För tredje gången blev vi engagerade till att uppträda vid MicroTAS konferensen. Denna gång i Freiburg, Tyskland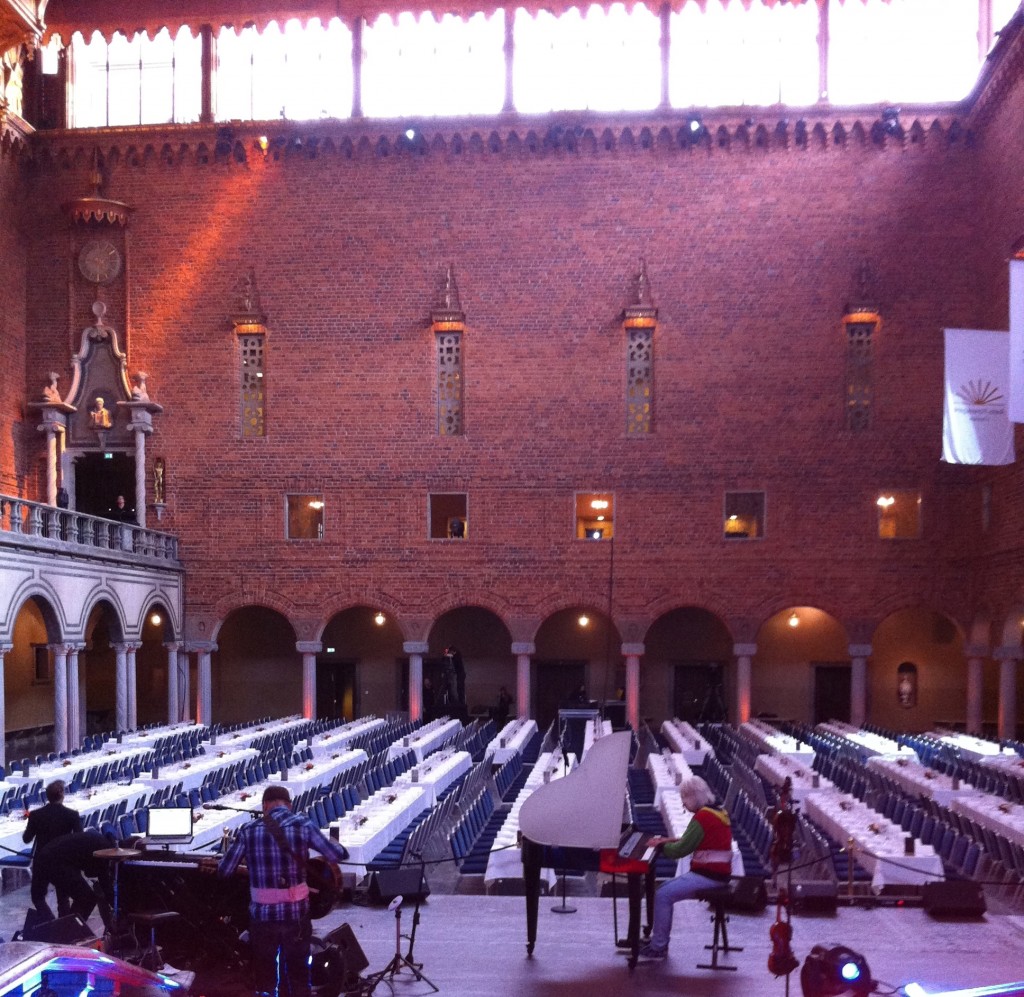 S:T Nicolai kyrkoruin i Visby. Vilken upplevelse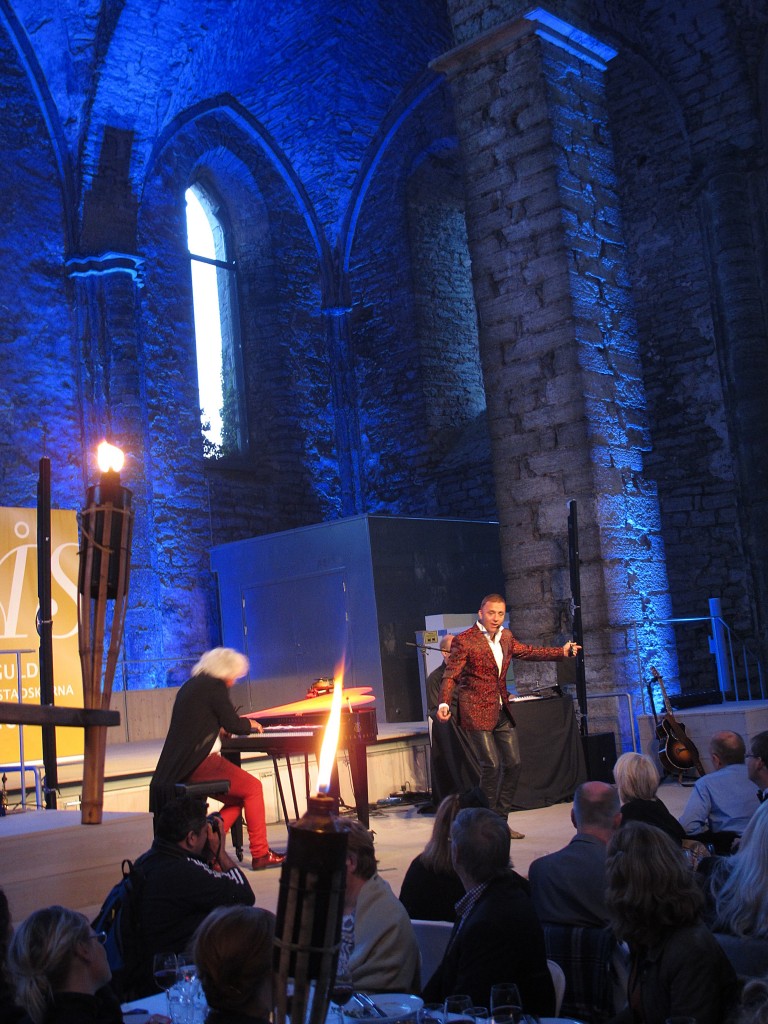 Men oxå naturligtvis Mexico! Första gången vi fick komma dit och uppträda!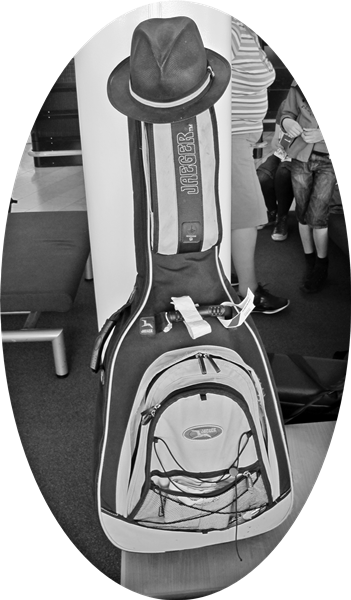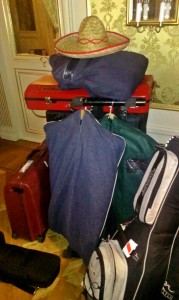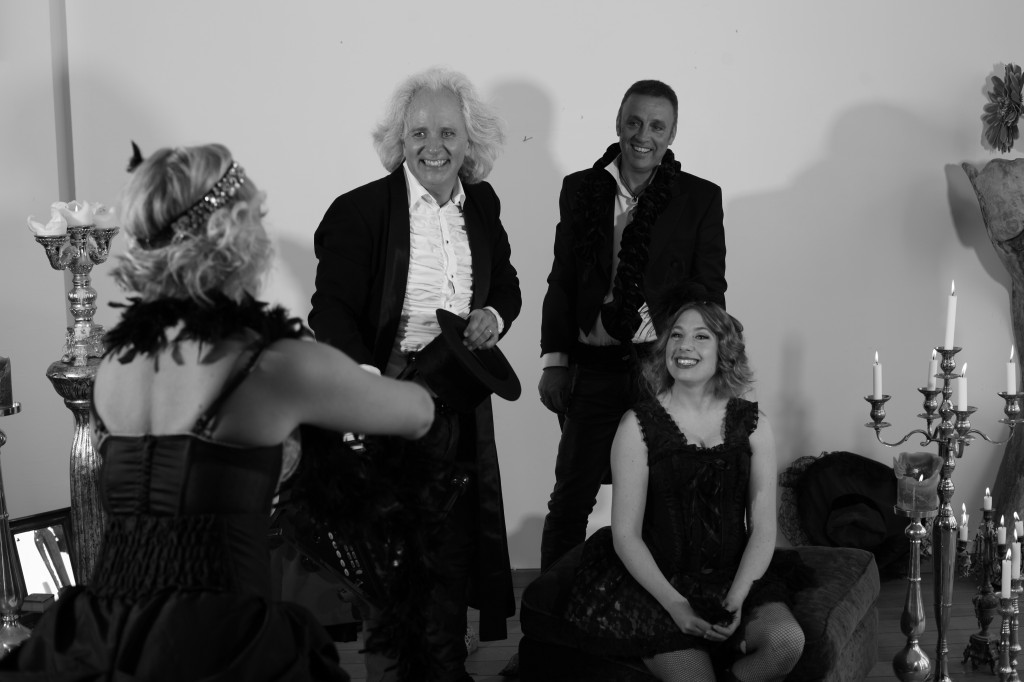 Fotosession inför Glasklart 2013 tillsammans med Angelica & Anna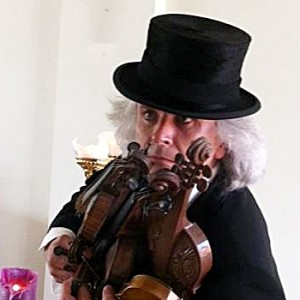 Norrköping Stadium Arena, Siemens 100 årsjubileum!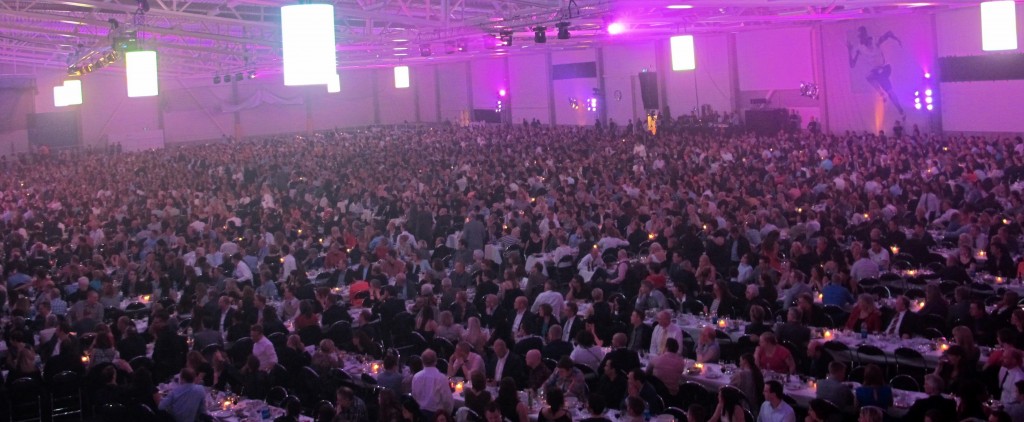 Vårt indiska nummer "JaiHo" framfört på Hilton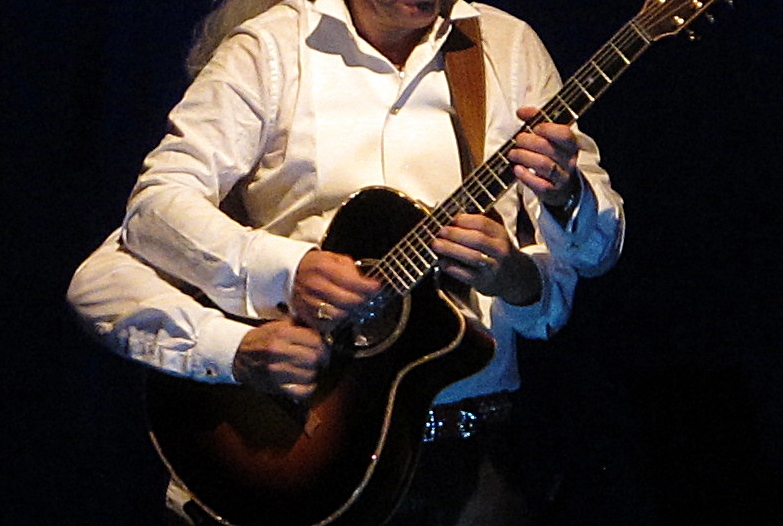 Det blir ju alltid kul på Sundspärlan i Helsingborg men frågan är om inte denna gången var höjdaren. Krogshow med Stefan & Kim på Sundspärla 2013. En stor entusiastisk publik, som ger oss stående ovationer flera ggr! Kvällen ville inte ta slut!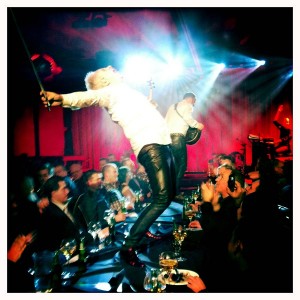 2012!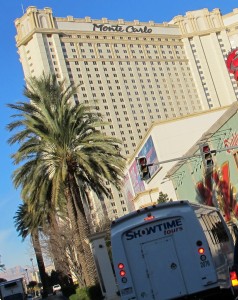 2012 började med 2 gig i Las Vegas, sen bar det hem i en vecka o sen till Florida där vi uppträdde hemma hos Jesper Parnevik.
Vi gjorde även härliga konserter tillsammans med Helsingborgs Symfoniorkester och ett antal konserter tillsammans med operasångarna Katarina Karneus och Per-Håkan Precht.
Flera shower i både Finland och Danmark.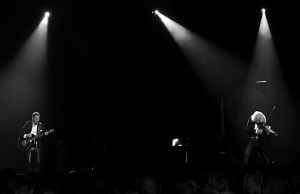 Bilden är från Falconerteatern i Köpenhamn.
700 kvinnor i publiken från det internationella nätverket "Inner circle" samlades i Helsingborg. 33 länder var representerade. Vi gjorde showen och framförde bl.a vårt nya indiska nummer, och då plötsligt väller det upp 10 indiska kvinnor upp på scenen och dansar sej igenom hela numret. Salongen kokade, kolla in bilden!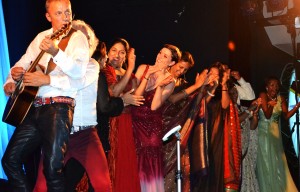 Grand Hotel i Stockholm Mars 2012 för Svenska Fotbollsförbundet


2010…
gjorde vi bl.a. 14 föreställningar tillsammans med Kungliga filharmonikerna i Stockholm, diverse föreställningar i Skandinavien och Holland, föreställning vid världsutställningen i Shanghai, The Lund International Choral Festival, där vi hade en fantastisk kväll med konserten SjungGung. Vi, Shirley Clamp, Erik Segerstedt och Calaisa framträdde tillsammans med 600 fantastiska sångare från olika barnkörer i Skåne, samt till sist: 16 utsålda julshower på Glasklart i Malmö.
2009…
blev det ett antal föreställningar runt om i Skandinavien samt föreställningar tillsammans med Malmö Symfoniorkester.
2008…
hade vi nöjet och äran att få turnera med Sveriges kanske största ambulerande sommarshow Diggiloo, med totalt 26 shower.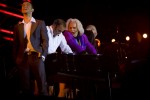 Därutöver turnerade vi runt i bl.a. Skandinavien, Italien och Tyskland med vår egen show.
2007…
innehöll ett antal spelningar runtom i Sverige, Finland, Danmark och Norge, samt dessutom en tur till Kroatien. Till slut var vi "Hemma igen" som vår Julshow på Glasklart i Malmö hette detta år.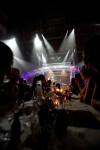 2006…
deltog vi i Korsholms Musikfestival i Finland, samt även ett framträdande i Finska Televisionen YLE i programmet "Fångad av en sång".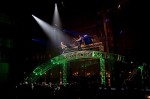 Efter ett år av diverse föreställningar i Sverige och Danmark, avslutades det med en utsåld julshow på Glasklart i Malmö: "Uppåt väggarna!" där vi uppträdde på en fantastisk bågformad scen vars like nog aldrig skådats förr!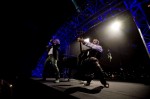 2005…
hade vi ett fullspäckat år, med föreställningar i hela Europa, inklusive Italien, Tyskland, Danmark och Sverige. Vår "hemmascen" Glasklart i Malmö var detta år en rund dito, placerad mitt i publiken. Vi sammarbetade med Jimmy och Anna, två luftakrobater i världsklass i showen "Mitt i prick".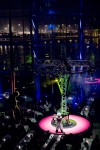 2004…
höll vi oss mestadels inom Skandinavien med föreställningar i allt från slott till koja.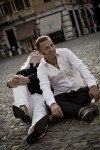 2003…
hade vi ett spännande år med föreställningar i Skandinavien, såväl som i USA. Det avslutades med en julshow på Glasklart i Malmö.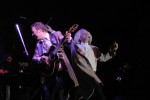 2002…
var ett år i Göteborgs tecken. Under våren gjorde vi showen "Klockrent" på Kajskjul 8.
Den föll så väl ut att vi byggde ut och gjorde om den till en julshow på samma ställe!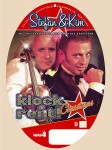 Vi hann också med ett antal föreställningar runt om i Skandinavien, och till och med en sväng till USA.
2001…
fortsatte vi ett lyckat koncept, översatte förra årets show till danska, och gjorde "Et Glas Vegas" i Glassalen i Köpenhamn.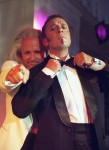 Samt kuskade mestadels Sverige och Danmark runt med föreställningar.
2000…
hade vi stor show på Slagthuset i Malmö: "Ett Lass Vegas". Många kom, åt, drack och hade trevligt. Resten av året såg vi stora delar av Sverige och Danmark i vår eviga strävan att bringa kultur till folket.