Swedish version
En modern supermusikalisk totalshow!
Ja alla galor, event, konserter, i Sverige och i över 40 länder, talar väl för sig själva…och nu gör vi det klart, en gång för alla, Stefan & Kim är helt unika!
Det är ingen annan artistkonstellation i världen, som framför den blandningen av musikstilar, och på det sätt dom gör det på!
Ingen genrer är främmande för Stefan & Kim! Men dom väljer med omsorg. Med humor, precision och seriositet! Det låter ju nästan tråkigt, men det är det aldrig!
Du kommer skratta hejdlöst, kanske även gråta en skvätt för det var så vackert.
Du kommer sitta och njuta, men du kommer oxå stå upp och klappa och hänga med i öset.
Dom är specialister på att underhålla publik i alla åldrar, och hålla fast dom i sin hand.
Tänk dej Stefan, en fantastisk sångare, i 4 oktaver, som spelar gitarr som ingen gör! Kim är en helt oberäknelig artist, som spelar fiol som du vill att den ska spelas. Flygeln är mittpunkten för fräcka sounds, beats och ekvilibristiskt spel.
Teknik
Stefan & Kim kommer med egen tekniker, backline och sin egen unika flygel. Artisterna har även tillgång till Ljud & Ljus, upp till ca 250pers, om det inte redan finns på plats.
English version
Stefan & Kim´s performing life is a delightful mix of anniversaries, corporate events, weddings, galas, family parties, festivals, funerals, inaugurations.
The audience can be thousands, but just as well 19 people, as it were when they performed for the Danish Queen in a castle in Denmark.
Mostly in Sweden, as the artists live here, but often abroad. Big stages, small stages, sometimes they even stand on the floor, because they love being close to You.
It´s beutiful, it´s ruff
It´s classical, it´s rock
It´s serious, and You´ll get many laughs
————————————–
Imagine, 1 incredible singer, that has a range of 4 octaves, and he can play the guitar than nobody else.
The other one is a completely unpredictable artist, that plays the violin in a way you've never heard before!
Always in the middle, Kim's very special Small Grand Piano, filled with unexpected sounds from the dawn of music to the present day.

—————————————
Rather typical, working day in the world of Stefan & Kim:
This event/evening started att 19.20 with the incredible percussion number, called "Drums"!
Right in the main course, the artist came up on stage for a wonderful Swedish hymn, just for the love of music! Then directly to an American country tune "Orange Blossom Special" played on the fiddle in the fastest tempo you ever heard!
Coffee was served and Stefan & Kim came in for the main show! Started with "Smooth Criminal", on the violin and the guitar, to the beat of the bass drum. In the applause, directly over to "The Toreador aria" by Bizet, in the 2021th way. After that, "Pirates of the Caribbean", where Stefan swallow the violin bow, and then sings a short version of "Air" by Bach. AC/DC´s "Thunderstruck", in the Stefan & Kim way, was the next one, with the audience shouting & singing to it. "You raise me up", just because it`s a world known song where the whole audience can sing along. Over to "JaiHo", and the 2 fantastic musicians played on the same guitar. This is a totally unique number made by S&K! And the show was supposed to be over then!
But the crowd were standing, clapping and totally crazy and of course they were yelling for more! The artist came in for encore.
"Hungarian Dance" by Brahms in a Classical Music/Rock version, played on the LED Violin and the distorted guitar, OUT in the audience, ON the tables. "I gotta feeling" by Black Eyed Peas, "Cotton Eye Joe", "We no speak Americano", with special lyrics just for tonite. Then the big hit, "I Love it", by Icona Pop, sung by Kim not in the very nicest way. "Music was my first love", and this was sung by Stefan, I promise in the best way you've heard it. with the groovy middle part for that Club feeling, the crowd went totally nuts! Stefan & Kim ended up with "Caruso", the Pavarotti hit in a very special version!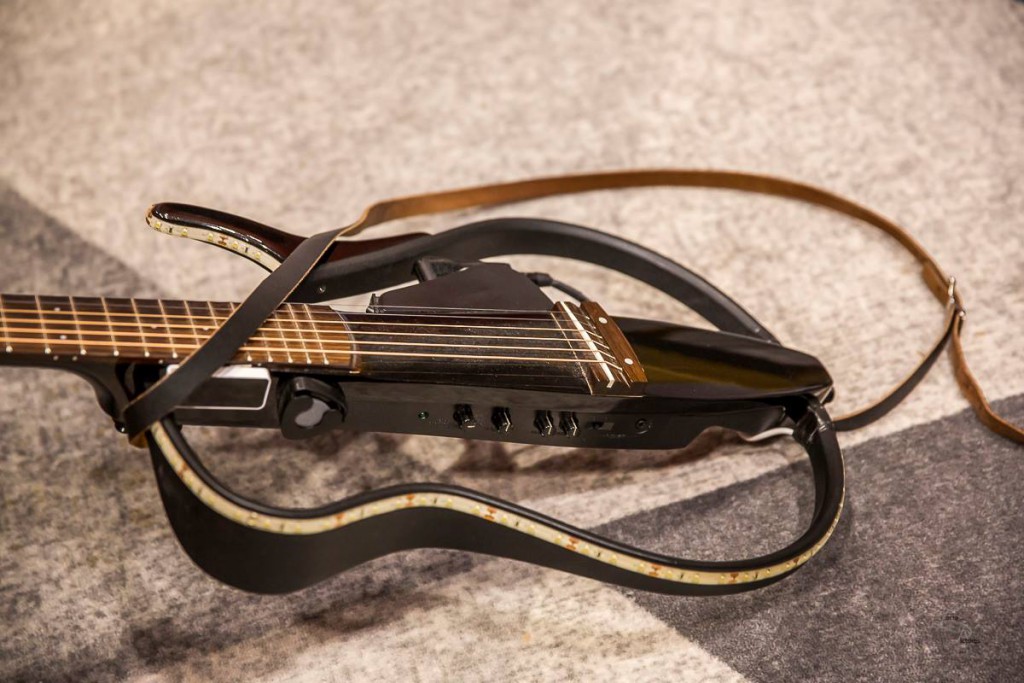 Stefan & Kim har blivit specialister på att sätta ihop nummer speciellt anpassade för skräddarsydda evenemang.
Några exempel:
Stort internationellt event i Vietnam.
Här skulle det bli Galakväll!
Stefan & Kim var med i förberedelsearbetet från start. Artisterna föreslog temat, för kvällen. Det skapades nummer där även konfrenciererna från företaget involveras, både sjungandes, dansandes och mimandes. Mellan prisutdelningarna gör S&K shownummer. Stefan & Kims musiker var ansvarig för jinglar, fanfarer, osv vid prisutdelningen. S&K´s tekniker var ansvarig för hela tekniken vid eventet.
Telecom-mässan i Barcelona.
Kunden ville att ledningsgruppen, skulle äntra scenen och "göra något". S&K´s förslag blev det stora sångnumret "Barcelona" som mitt i kvällen framfördes tillsammans med Stefan & Kim.
Dessutom ville företaget att 20 värdinnor skulle uppmärksammas på nåt sätt.
Ett nummer snickrades ihop av S&K. Det blev en gammal discodänga, med ny text. Ljudfil o text skickades ut till alla och succen var ett faktum.
Internationellt event i Finland.
Kundens önskan var att artisterna skulle leverera en
musikalisk resa under 160 år speciellt för företaget i fråga…med humor. Nästan
omöjligt kan man tänka, men inte för Stefan & Kim. Publiken lyssnade, njöt,
skrattade och stod upp och dansade till denna supershow!